Making cycling to school safer
Thursday, 15 September 2022
I was in the head teacher's office today – but for all the right reasons.
With a few other parents in our area of south Glasgow I'm involved in a new local campaign for a safe cycle route to the local secondary school – hence the visit to the head teacher to talk about the campaign.
Thankfully, it was a very useful meeting and the school is keen to support our aims.
It's still a young campaign, but so far we have only had a positive response from those we have spoken to, be they parents, community councils or elected councillors.
My sons both ride the 2.5 miles to school quite regularly. However, they avoid the busy main roads where they can by taking an indirect circuitous route through quiet back streets and across pedestrian crossings.
Despite this, though, some of the route means they have to ride along a busy road as there's no other option. As a group of parents we felt it was time to do something about it and get the whole community behind the call for a safe cycle lane.
Only a handful of children ride to the secondary school even though every primary school in East Renfrewshire provides Bikeability training. Why? Because the main roads are so busy and many children and parents are afraid to share the space in the morning rush hour.
Sadly, it's a story that could be told anywhere across the country.
Now is the time for local authorities to redesign our local roads and neighbourhoods to provide safe cycling and walking routes to school.
Cycle to school
All children should be able to ride a bike to school and be safe – no question – and people are starting to show this is what they want for children in their community.
There's more and more action happening on the ground aimed at demonstrating to councils and government that kids want to ride their bikes and enjoy it – and that parents want them to be able to do so, safely.
A growing movement for change is happening and there's plenty of ways to get directly involved, support our young people and call for change that will benefit children and adults alike.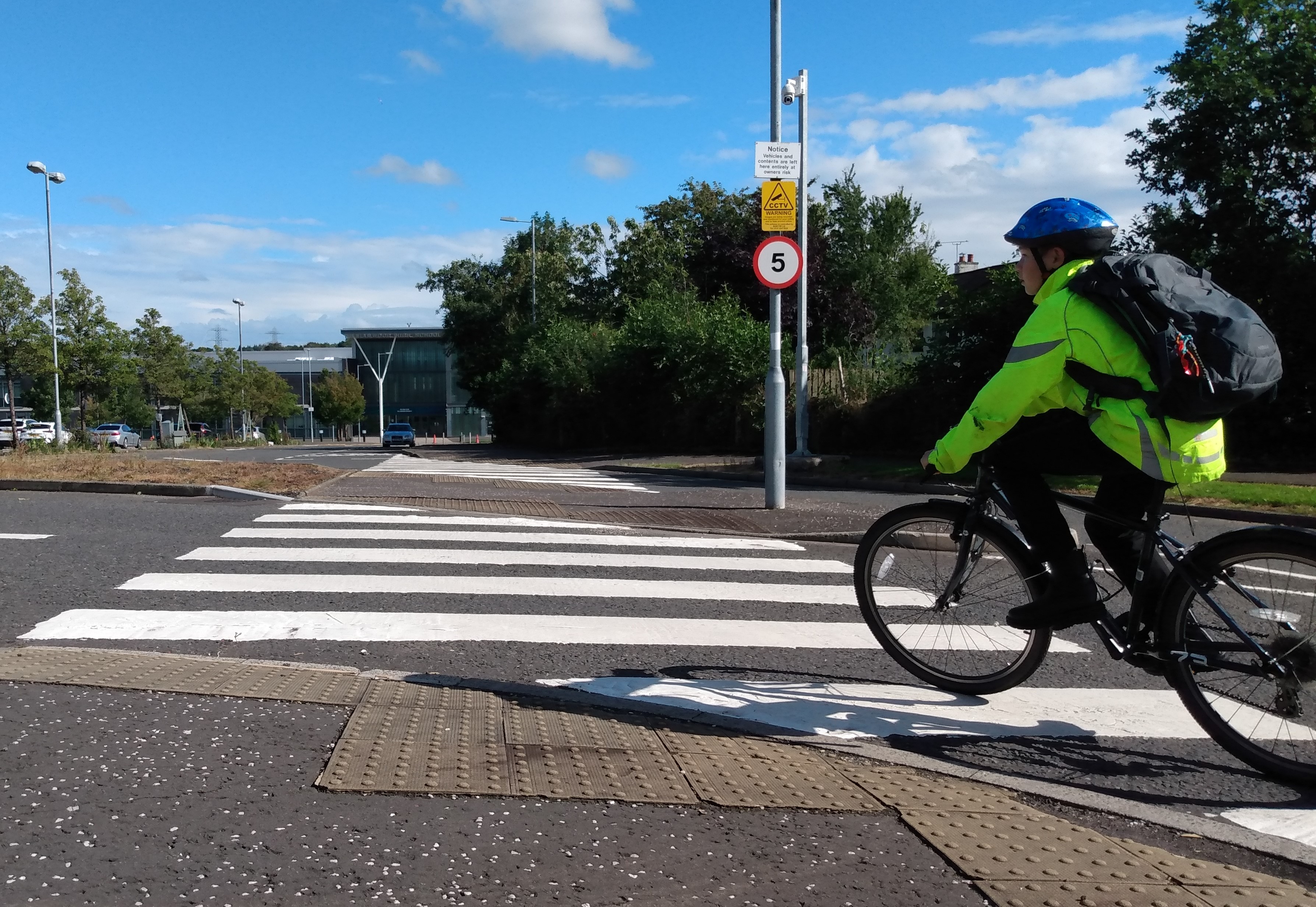 The wheels on the bus
Just down the road into Glasgow from where I live, the parents of children in Shawlands are part of this movement, explaining that their children "have as much right to be on the road as cars".
The Shawlands Bike Bus has been steadily increasing the size of its Friday morning peloton. The organisers have now been given a gadget by the council which helps them control a set of traffic lights on the route to provide safe passage for the children.
Bike buses are springing up all over the country giving kids a safe, fun way to get to school, usually once a week. Corstorphine Bike Bus even featured on the front cover of the Scottish Government's key Programme for Government document – fame at last!
Bike buses are run by parents and volunteers, so if there's one near you and you have time to help, why not offer your support, or set up your own bike bus to your local school.
I can't think of a more positive and affirming way to spend an hour or so.
Kidical Mass rides near you
On 24-25 September, a series of family-friendly Kidical Mass rides will be taking place across the world, including in the UK.
The global Kidical Mass movement recently reached the UK and has spread rapidly, giving children a voice and telling a positive story of how our streets and communities can be made better for people, both young and old.
Last year I joined a Kidical Mass ride in Inverness, one of the first groups to be established in the UK, and I hope to attend the Edinburgh ride next weekend.
A Kidical Mass ride is a fun, peaceful and friendly way to show your support for children riding bikes and an excellent way to help children tell decision-makers, 'they're our streets, too'.
Find a ride near you and join in next weekend.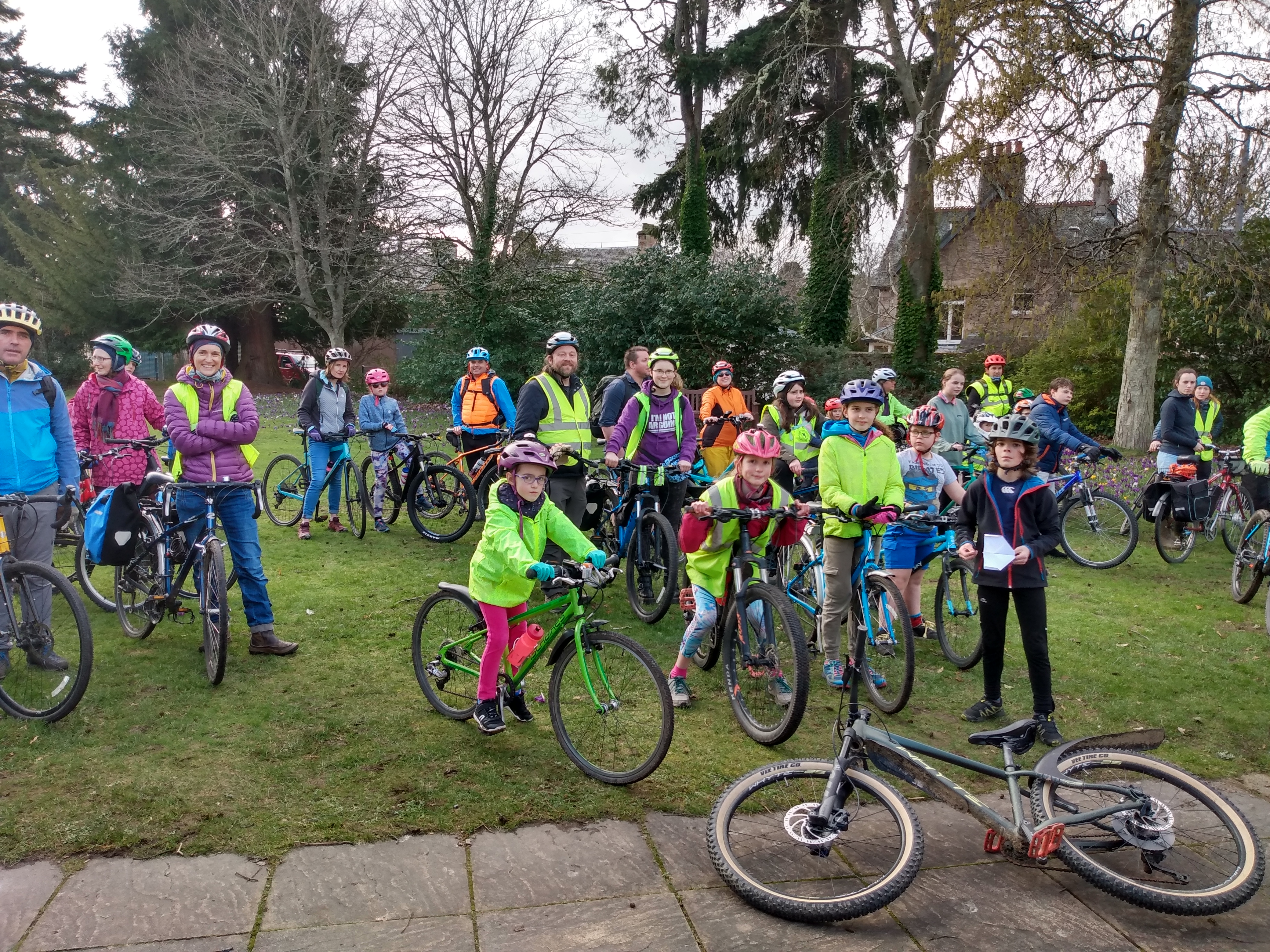 What you can do
Fighting for change may not sound like your thing, but campaigning or using your voice can come in many different forms and can even be done from your desk or armchair.
I would encourage you to be part of a Kidical Mass ride or support a local bike bus. You could also encourage your children to take part in Cycle to School week this year, from the 3 to 7 October.
If there's nothing happening near you, you can write to your local councillor to ask them to make streets safe for children to cycle to school.
If you do attend an event, go that bit further and tell your councillors what you've been involved in and why.
Your local councillors are the ones who have the power to make streets around schools and along routes to school safe for children to walk and cycle. They're the ones who spend the money and make the decisions about which projects go ahead. But unless we tell them that safe streets for children are important to us, they'll never know.
Write to Them can help you to find your councillors.
Your letter doesn't have to complicated. Simply tell your councillors how you've been involved, why you did it, and most of all, what you want them to do.
You could even take it further and meet you councillor – use our handy guide for some tips.
Finally, why not connect with our Cycle Advocacy Network and be kept in the loop about simple actions you can take for cycling.
It's time to speak up for the next generation. It's time to tell decision-makers that our children need safe space on the roads so they can have the freedom to cycle to school.