Looking out for one another on wheels
Cycling UK's All Ability Bike Centre (ABC) in Edinburgh is a lifeline for people that need support to get cycling. Its closure due to coronavirus means that many of our participants aren't able to get out on the two, three or four wheels that give them freedom and the thrill of cycling with their friends and family. 
One of the groups the ABC has worked with over the last year is Spinal Injuries Scotland (SIS), a membership organisation that provides practical, legal and financial help to people with spinal cord injuries at every stage of their life.    
Members, staff and volunteers from SIS cycle regularly with the Edinburgh ABC using adaptive cycles, particularly with our handcycling project, and are missing out on vital exercise because of the pandemic. SIS are encouraging those that are able to get outside to enjoy green space for their health and wellbeing, as well as maintaining their independence by shopping for essentials if they can. 
However, there are challenges that people with limited mobility face in doing so, as the charity's Operations Manager Maureen Morrison explains: 
"Unfortunately, our urban environment often lacks the infrastructure needed to allow everyone to exercise safely now. Wheelchair users and those with mobility issues are crammed onto already very narrow pavements and shared use paths. 
"They have to battle with a lack of drop kerbs, inconsiderate parking on the pavement and poor pavement maintenance. This is not just a problem for wheelchair or handcycle users but also for those with children and prams and blind and visually impaired people."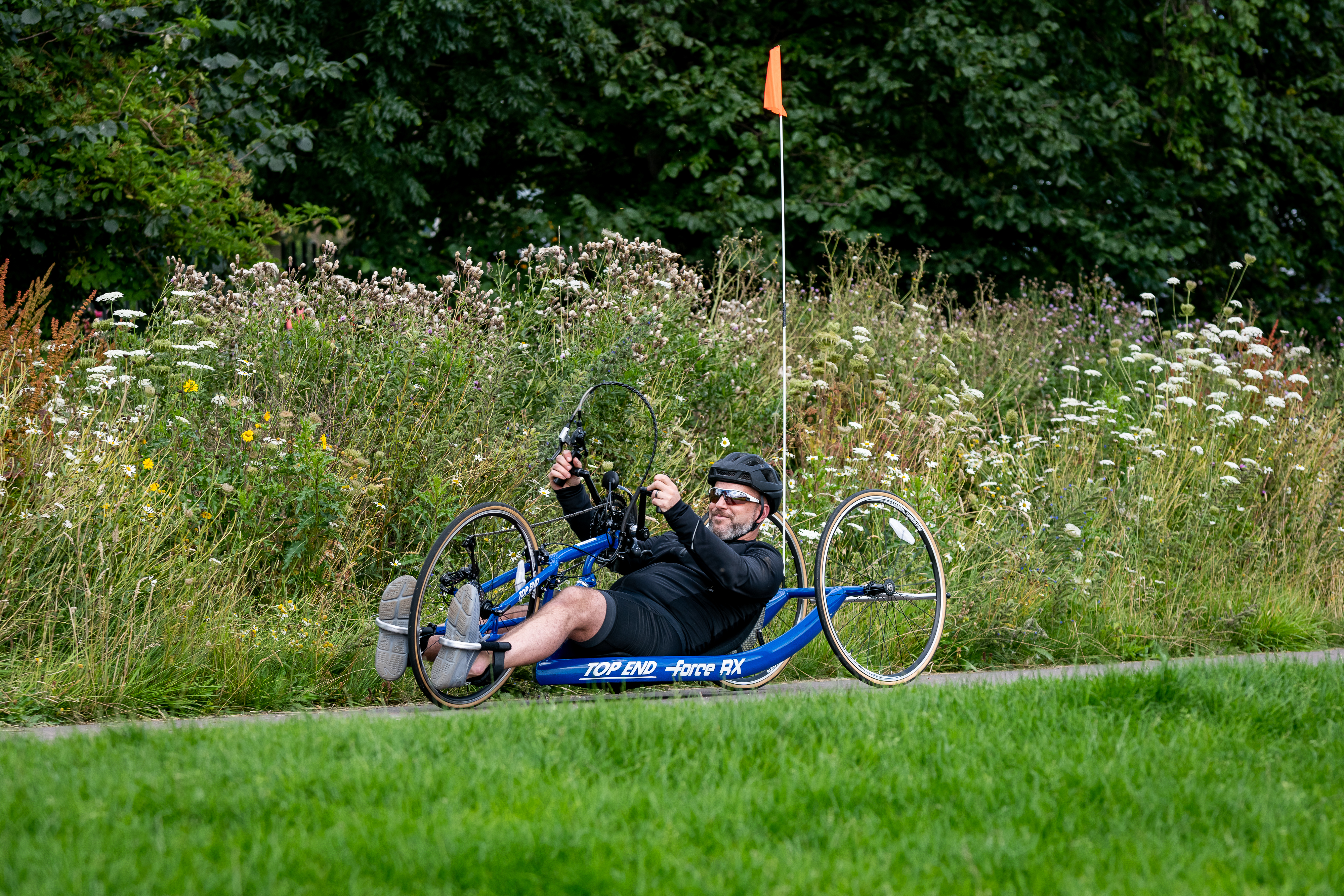 As well as challenges with the built environment, people with mobility issues have additional risk factors that mean keeping a two-metre distance from other people is essential. 
"We know that people with limited mobility are at higher risk of a poor outcome from coronavirus," says Maureen, "so it is important that we can maintain social distancing. However, this can be difficult to do with the high number of people using the pavements, including joggers, people new to cycling or families trying to keep away from traffic. 
"People with spinal injuries are not able to swiftly move out of the way from others using the pavements and are restricted in where they can go due to current infrastructure." 
Everyone sharing our outside spaces can help to ensure that people with limited mobility can get around safely, as Maureen explains. 
"We'd ask that everyone - on bikes, those walking and people jogging be aware of the mobility constraints of other people using pavements and shared paths. 
"Keeping two metres from people using canes, walking frames or wheelchairs would be greatly appreciated as you'll be able to move more easily than they will. I'm sure our blind and visually impaired friends would say the same about looking out for people that are using a long cane or have an assistance dog with them."  
What's vital is that the new temporary infrastructure doesn't have a negative impact on those that are already vulnerable, such as blind and visually impaired people and others with mobility issues.

Maureen Morrison
Maureen is positive about temporary walking, wheeling and cycling infrastructure being introduced - both widening pavements to provide extra space, as well as the possibility of road space being reallocated to cycle lanes. 
"The increase in home working has caused a reduction in cars on the road, a large expanse of area that is not currently being utilised to its full capacity. It seems sensible for road space to be temporarily reallocated to cycle lanes to allow key workers to get to work safely and those out exercising to do so in a way that maintains the required two metre distancing. 
"What's vital is that the new temporary infrastructure doesn't have a negative impact on those that are already vulnerable, such as blind and visually impaired people and others with mobility issues." 
More than ever, it's clear we need streets and space for everyone. Please use Cycling UK's simple action to contact your local authority to ask them to make #SpaceForDistancing and enable everyone in Scotland to get the safe space they need to stay active. 
If you would like more information about Spinal Injuries Scotland, please visit their website.