How having an e-trike changed my life
In the book 'Musicophilia' neurology professor, Oliver Sachs examines the relationship between music and neurology. It tells us of a man who survived a lightning strike.
He was incapacitated, but went on to regain his former skills after eight months' intensive rehabilitation. He didn't stop there, though. Rudimentary piano skills had been replaced by those of a concert pianist, which he soon became.  
I have, most of my life, been envious of those who can identify a single moment as defining them. They derive from it significance; a sense of purpose. But on 14 May, I stopped being envious.
There was no lightning strike - nothing so dramatic. I do remember feeling quite elated, though, and saying 'epiphany' a lot.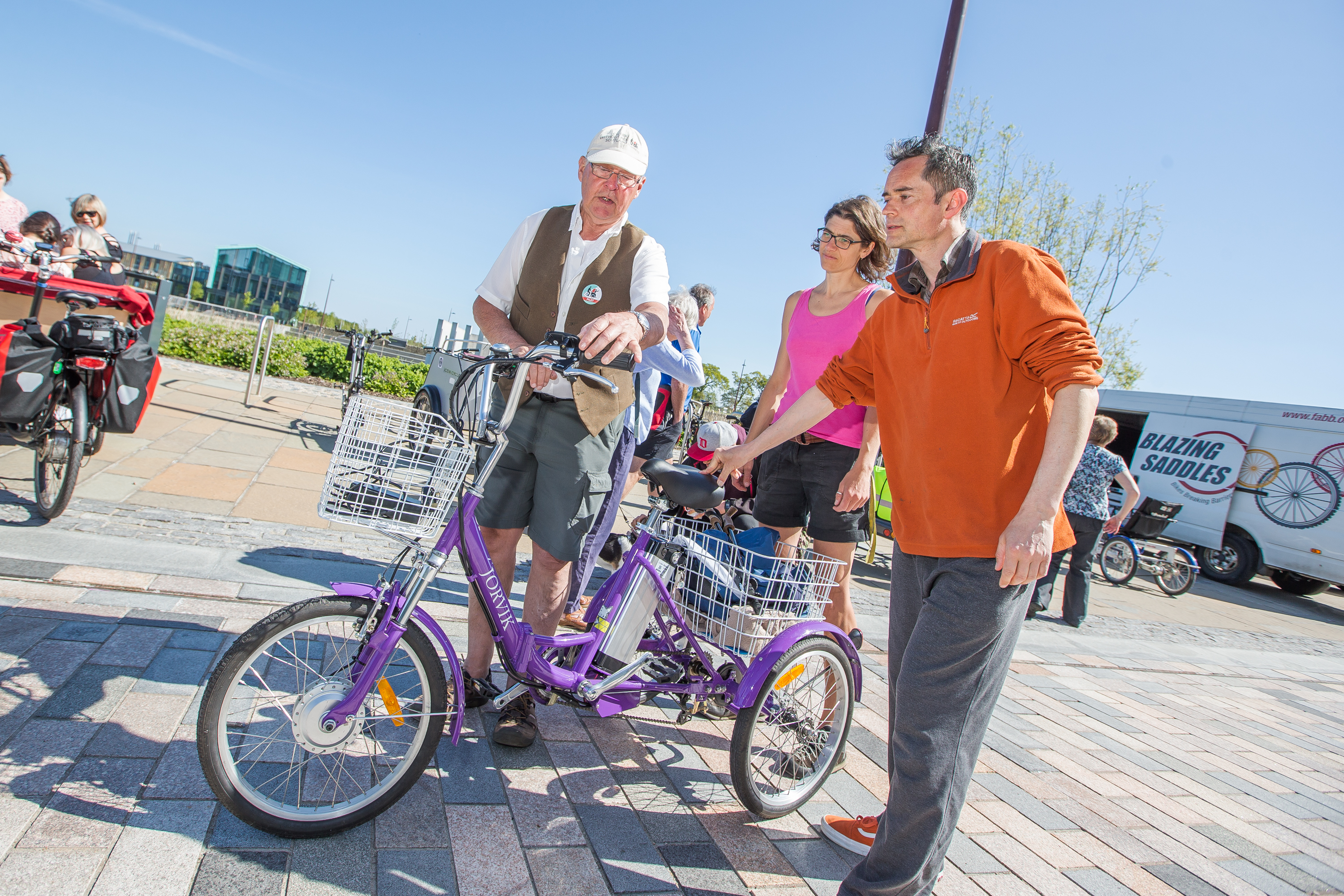 In Inverness, WheelNess, a Cycling UK initiative was holding an open day for people limited by disability, age or financial constraints – people who, in other circumstances, wouldn't be able to access cycling.
I'd been persuaded to attend by a member of the MS team. I said 'yes, alright' because I can't say 'no'. I often wonder how different my life would have turned out, if I were able to.
I arrived a little sceptical of my ability to take part. Mainly, though, I was just frustrated with myself for being such a pushover. Why had I become so passive, inconsequential, inert?
Nothing could have prepared me for what happened next.
It was a sun-drenched day. The assembled team afforded me the warmest welcome. Whilst the event was run by WheelNess, I was aware of voluntary help from other, like-minded initiatives. I have never seen so much goodwill in just one place.
Within minutes, Fiona Johnston the WheelNess coordinator showed me Purple Haze, a Jorvick electric trike, and demonstrated the controls. Someone gave me the gentlest of pushes. And if I could pick any moment as the start of this adventure, that would be it.
On the boardwalk, I met others trying out new bikes, trikes and adapted cycles. There was a real sense of togetherness, as if we'd all set out on the same journey.
It occurred to me right then, that my inertia had been overcome by others' enthusiasm, by that gentle push and by the battery below the seat.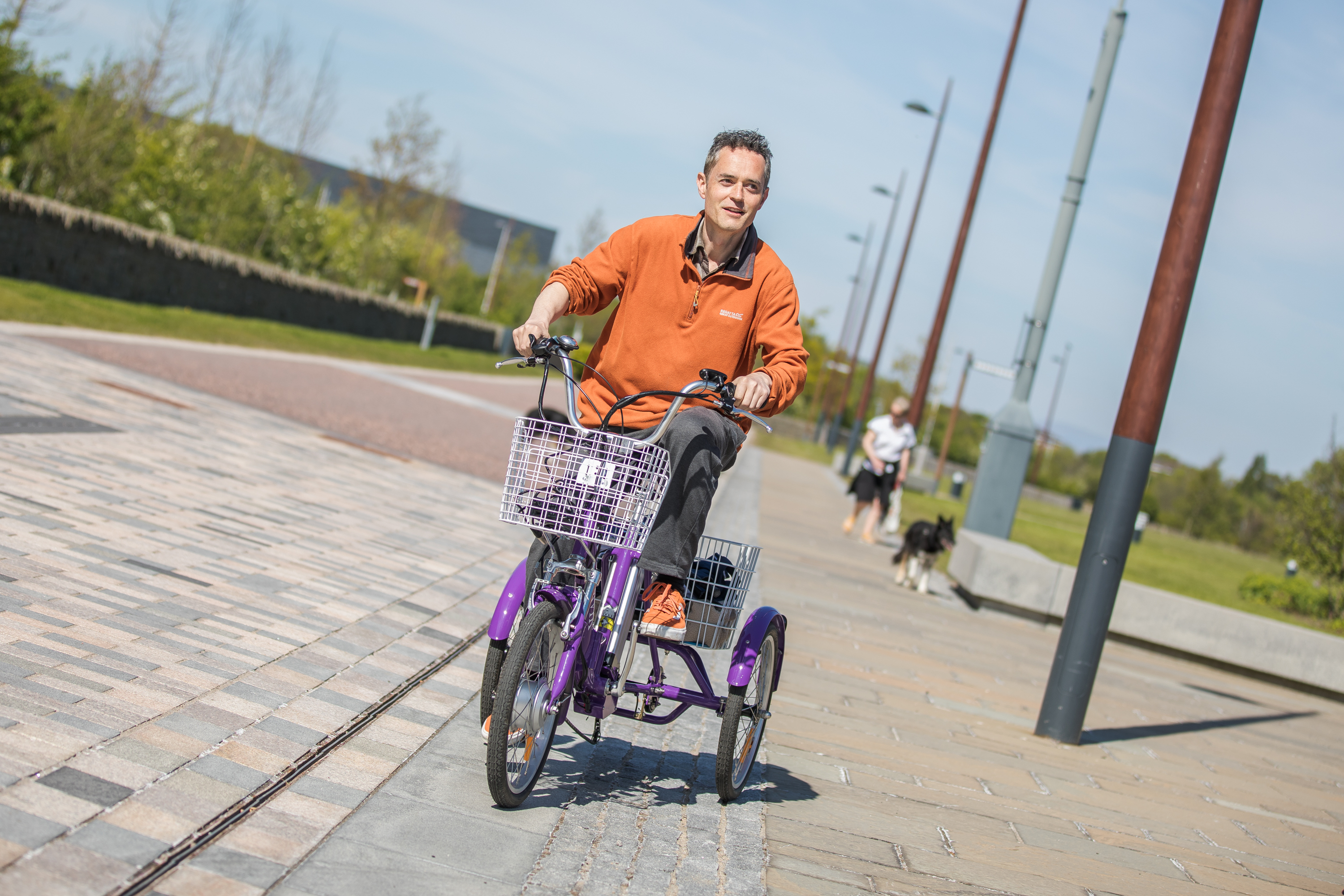 For the first time in many years, I sensed something I didn't even recognise at first – momentum.
In the toilets, I caught a glimpse of my face in the mirror. Looking back at me was something also unfamiliar. I blinked and looked again – it was a smile without a grimace.
I was added to a waiting list, that morning, for a trike on long-term loan. Six weeks later, a brand-new Jorvick e-mountain trike arrived at my home in Drumnadrochit.
It's not an exaggeration to say that my perception altered, almost overnight – the four walls had been closing in but now my world was starting to expand.
The tyres are some 10cm across, with heavy tread, allowing me to access terrain I haven't had the legs for in eight years. I ride down to 'the Cover' – a forested area between here and Loch Ness, each day, come rain or shine.
It's not an exaggeration to say that my perception altered, almost overnight – the four walls had been closing in but now my world was starting to expand.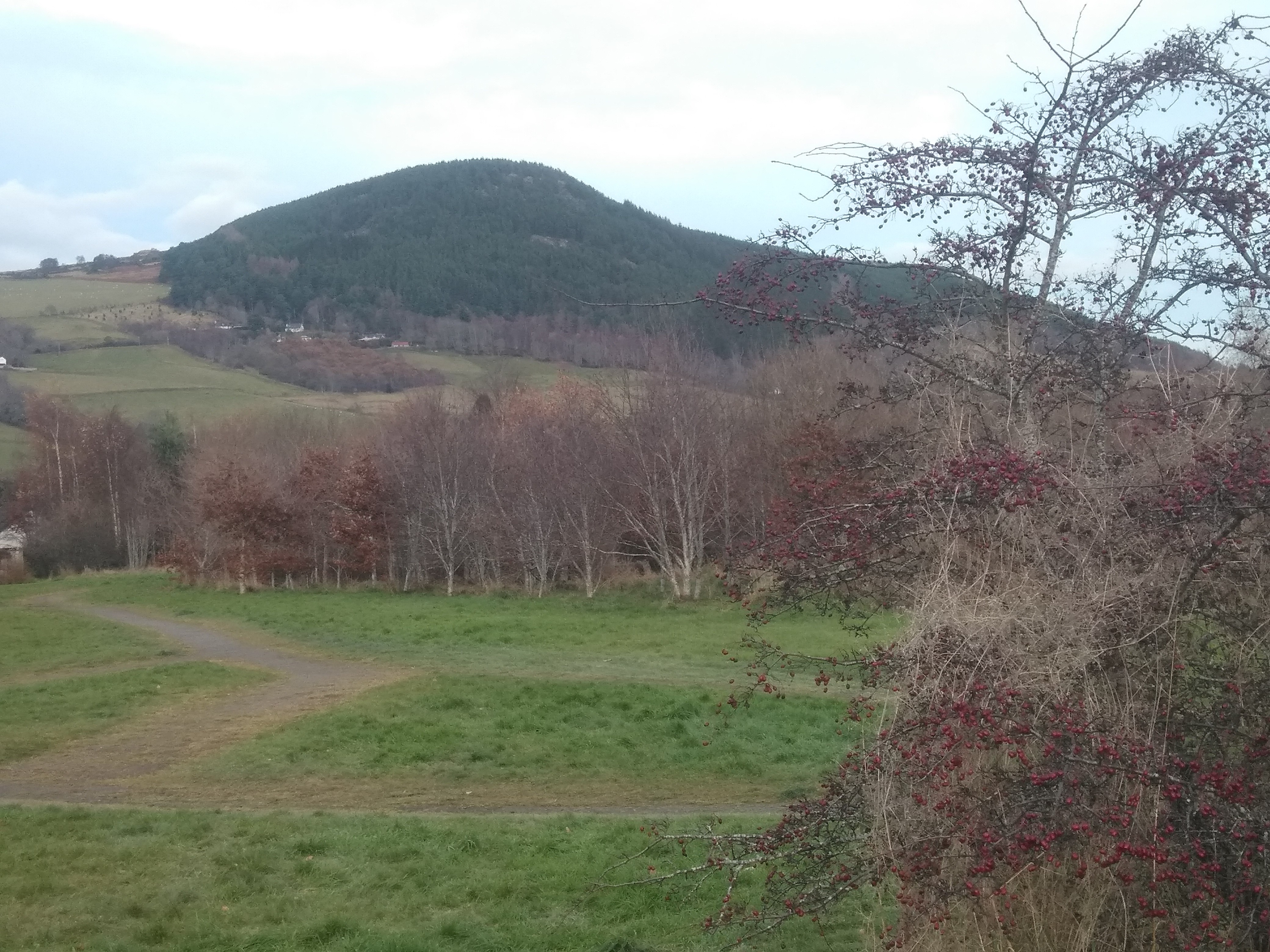 It sometimes takes the slightest change of course to make that kind of difference, but it's nothing short of giving someone back a sense of future. My right leg – the one devoid of power - is especially grateful.
Mick Heath, one of my many benefactors from the Highland Cycle Campaign, had already christened my new trike - 'Beyonde'. The name stuck – she is beyond what my imagination had allowed me to believe.
The Cover is a wonderful place. I'll never tire of it. The forest and the river are in constant flux. The following is an extract from a longer piece I wrote to describe that place and my experience of it. (The 'we' is Beyonde and me.)
---
The path ends where the waters meet. The tributary on the left is deep with undercurrent, downdrag, eerie silence. It moves ponderously. On the right is laughter, bubbles dancing over stones. The two become one and carry on together, to the loch.
The ground exhales a hint of cinnamon. There's frost there on the banks, but out across the river branches dip their autumn colours in the water – fiery red and orange. A heron stands not far away. Its eye catches the light and we can see the eyelid slewing shut.
We got here quickly, wheeling it along the track. Bright shafts of sunlight came at us between the trees. We hit the corner by the farmstead in fifth gear – that was little risky, tempting gravity, but then we steadied, not without a scattering of gravel.
Doves took to the air in panic and collided with the branches overhead. The leaves were startled too. They flew up all around. It seemed the forest came alive because of us!
---
And that is probably the most important power granted me by Cycling UK - the ability to impact my environment again – to startle birds, to scatter gravel. Some days it can be quite a struggle to get on my trike. But every time, it's worth it.
Like the tributary on the left, there's melancholy still, but getting there each day is so important to me now. Besides, that kind of sadness isn't ever far from laughter, like the other tributary. I'm forever grateful to my newfound cycling friends and benefactors – those who've made this possible for me.