Are cycle lanes stopping ambulances?
Saturday, 13 February 2021
Last September the Daily Mail published the headline "Covid gridlock 'puts 999 patients in peril': Councils using emergency corona cash to rush through 'green measures' are causing life-threatening delays for ambulances".
It is an alarming and worrying headline from a well-read national newspaper. Understandably many people, including politicians and decision makers believed and repeated it, with 14 MPs including a former cycling minister using it as another excuse to declare there is a war on motorists.
If our ambulances were being delayed by the new cycle lanes, Cycling UK would be one of the first organisations to call for urgent action…but regrettably for this once mighty organ of Fleet Street, it is not true.
Call this charity old fashioned, but we believe before jumping to conclusions, it is important to have evidence, not hearsay.
As a charity, we have a public responsibility to ensure that we report the truth and make public comments based on fact not anecdote. If we did not do this, it would not just be irresponsible but also a demonstration of deliberate disrespect to our members, supporters, readers and the wider British public.
We have a public responsibility to ensure that we report the truth and make public comments based on fact not anecdote

Sam Jones, Cycling UK
It is a shame not every organisation or individual in a position of influencing the public debate feels this way too.
In a follow up story by the Daily Mail's sister paper, Cycling UK was contacted by the Mail on Sunday last November. Allegations of the negative impact of cycle lanes on paramedics were presented to us but a request for the evidence the story was to be based on was not. Cue another negative headline in the weekend's paper.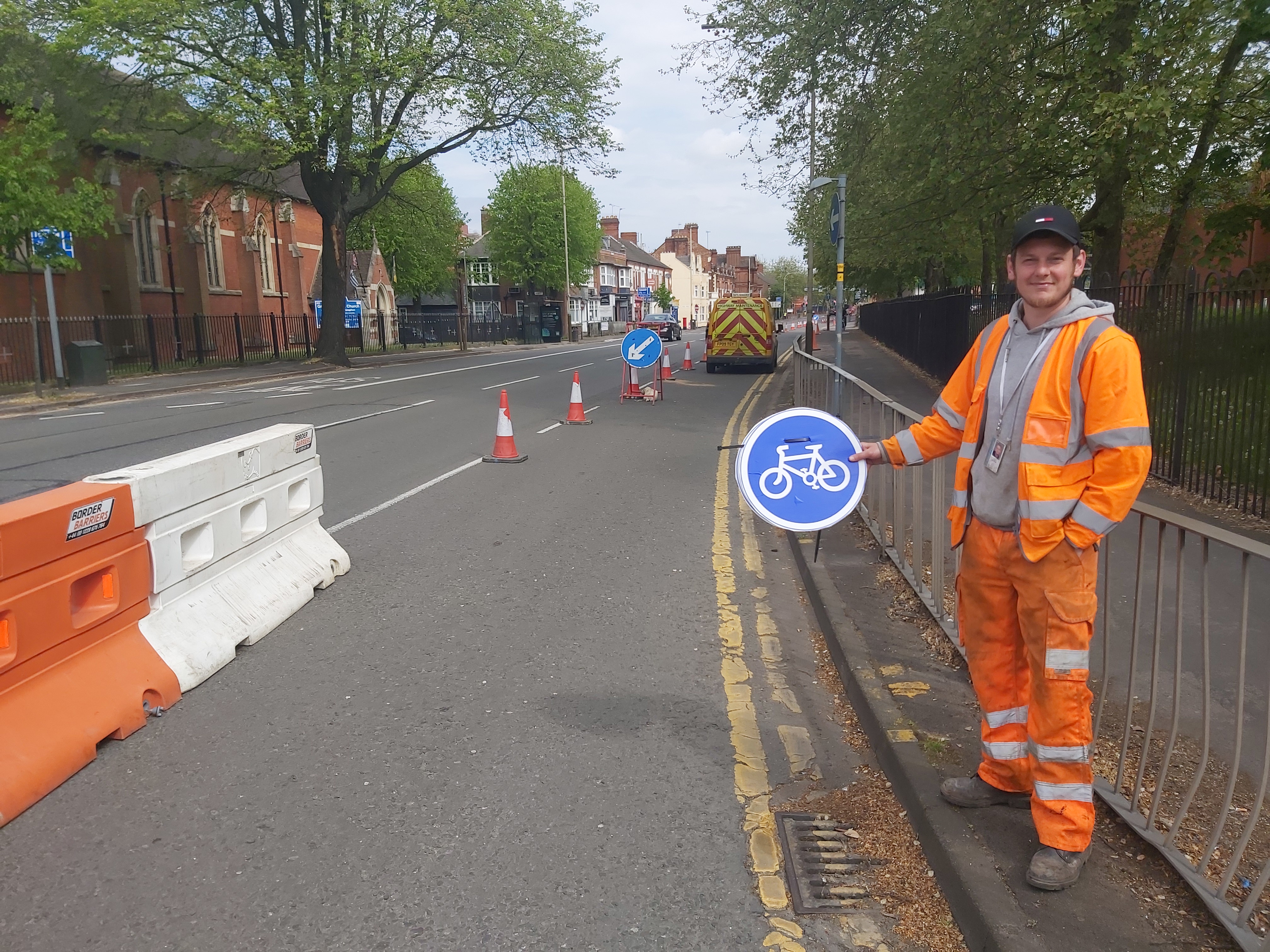 Cycling UK was unable to find any evidence which would either confirm or deny the Mail on Sunday's story. Later the College of Paramedics, the main source for the article's allegations claimed their position had been misrepresented after questioning by the Guardian's Peter Walker.
The College of Paramedics' frustration at being pulled into the "bikelash" debate was evident when we met with them. We're in the middle of a pandemic, our health service is stretched and our key workers in the NHS are under more pressure than ever before.
The last thing they want or need is to be pulled into a toxic discussion for point-scoring.
What emerged however was a justifiable concern from the College about the potential impact of the new cycle lanes if councils did not engage with emergency services before their installation.
Therefore with the purpose of laying this story to rest, Cycling UK launched a Freedom of Information investigation to see whether councils were engaging with ambulance trusts before installing the new cycling and walking facilities and whether the new lanes had been the cause of any delay.
10 out of the 12 ambulance trusts operating in England, Scotland and Wales got back to us, and the tale they told was completely at odds to that touted by the Daily Mail.
Rather than being a cause for concern, our investigation found widespread support for the new cycle lanes introduced during the pandemic.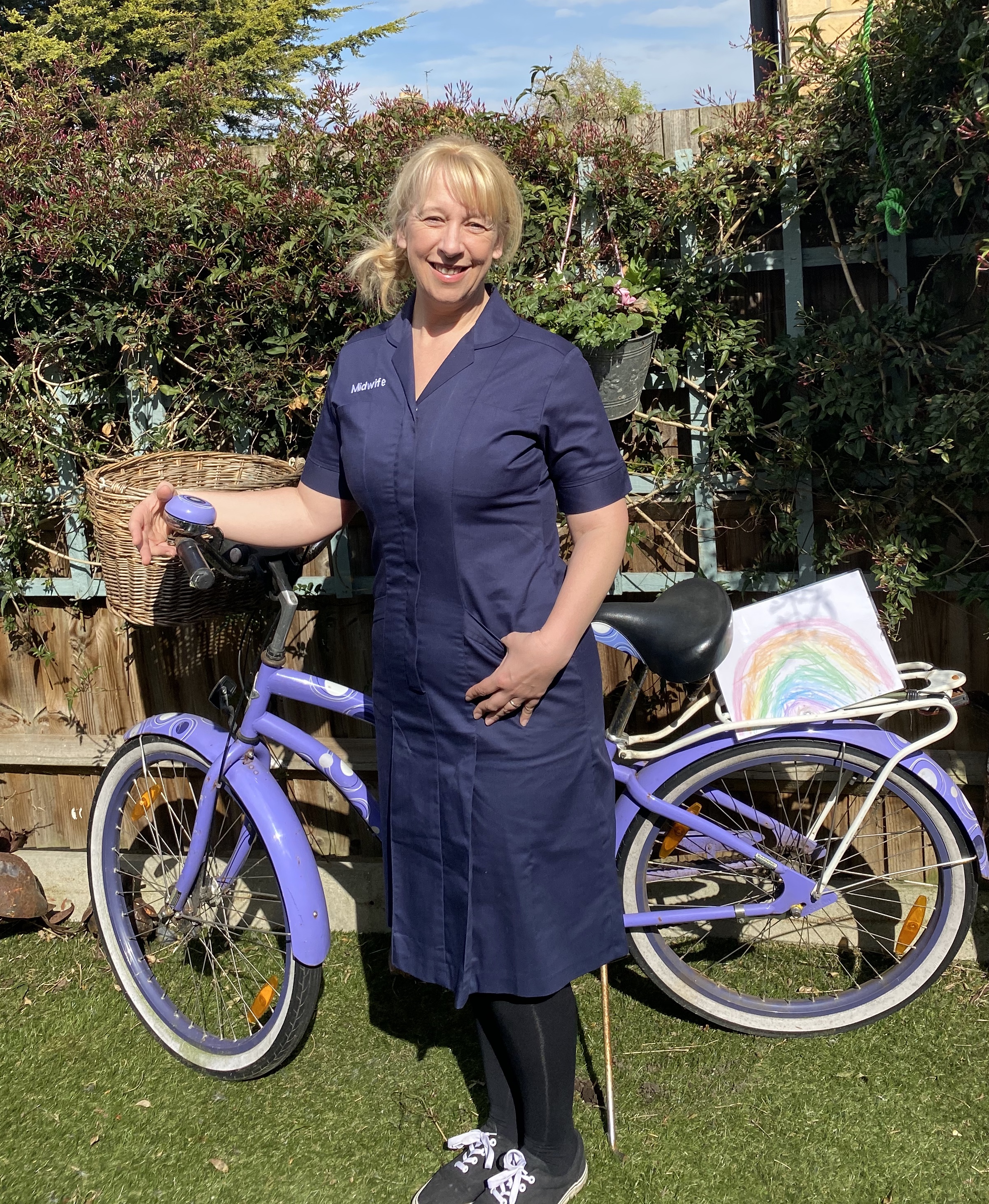 Duncan Dollimore, Cycling UK's head of campaigns said:
"Cycling UK was concerned prominent members of the public, including politicians, and national media had been potentially misled to believe cycle lanes were preventing our paramedics from doing their jobs. Following our investigation and the positive responses we've received from the UK's ambulance trusts, I am both pleased and relieved to slay these myths.
"These new cycle lanes which are helping thousands of people to travel safely, including hospital staff and paramedics, are no barrier to ambulances."
Out of the hundreds of new cycle lanes put in place last summer, only one trust, East of England Ambulance Trust raised any concerns, and that was about one location in Cambridge where a lockable barrier had been installed.
Cycling UK contacted the council to find out more and was told by a Cambridgeshire County Council spokesperson: "We have not installed any lockable barriers as part of COVID responsive walking and cycling projects.
"We liaise closely with blue light services across new infrastructure projects to ensure they are kept informed and up-to-date about changes to local roads."
The council could only identify one potential barrier that the Trust might have been referring to, but this was installed several years earlier as part of a counter terror measure.
What was also abundantly clear from our investigation was the commitment of councils to engage and listen to the emergency services when they proposed changes to the road layout.
It is to be hoped that this research will see the frequently used trope of "new bike lanes block ambulances" laid to rest.
It is right for the media and politicians to be concerned about blue light service response times, but blaming cycle lanes misses the point. What delays blue light services, are roads filled with people who feel the only choice they have to make local journeys is the car.
Will Norman, London's Cycling and Walking Commissioner identified the potential problem the pandemic poses for emergency services in an interview with Bloomberg News when he said, "If all the people who can't go on public transport go on the roads, we'll end up with gridlock, our ambulances, our emergency services will get stuck."
If all the people who can't go on public transport go on the roads, we'll end up with gridlock, our ambulances, our emergency services will get stuck

Will Norman, Cycling and Walking Commissioner for London
68% of journeys under five miles are driven. That's a distance which for many people can be easily cycled. Creating more opportunities to walk and cycle will give people a choice to travel differently – and for everyone who chooses to cycle or walk, that's one less car on the road, one less car to hold up an ambulance on its way to save someone's life.
The fault doesn't lie with the cycle lane or widened pavement to allow for social distancing. It lies with the decision not to walk or cycle when you could have.
National and local government policy to build new cycle lanes is not about taking away from people who drive. It is about giving them the chance to cycle – something survey after survey has shown the public wants.
The sooner the anti-cycle lane community realises this, the happier and better off we will be as a country.