What to wear for autumn cycling
A few basics
Layering is key for autumn cycling comfort. With variable weather conditions to be expected at this time of year, you might start a ride cold and overheat very quickly, especially if you're pushing hard on the pedals.
With several layers of clothing, it is easy to add or remove one or two items, and much more pleasant than boiling in a single, thick fleece or jacket. Save them for the depths of winter!
Layers that can easily be packed away, like gilets or jackets that pack down into their own pocket, are ideal.
Cycling UK members receive discounts at many retailers if you'd like to pick up some new kit for autumn like jackets, gilets and everything else too. Remember that these items can often be used all year round too – arm and leg warmers might come in handy in the evening after a long summer ride.
Look out for reflective detailing to help you stay visible on the road when the sun is low in the sky or when dusk falls. Better still, invest in some lights to ensure you don't get caught out by the earlier sunsets.
We have lots of reviews to help you pick the best options for your budget and type of riding. And, of course, our member discounts cover lights too. Not yet a member? Join now and receive a free rechargeable Cat Eye light to illuminate your autumnal rides.
Where to start?
It all starts with good base layers. These are, as they might sound, your first layer when it comes to getting dressed for cycling. Designed to help you regulate your temperature by wicking sweat away from the skin, base layers tend to either be for summer riding (thin, meshy, typically sleeveless) or for the cooler months (short or long sleeves, thicker).
Some of the best base layers use natural fibres such as merino to help you stay toasty without adding bulk. Synthetic base layers are also available, and tend to be less pricey – although these can take on more odour too.
Wear your base layer under your cycling jersey and feel the difference. Get too hot? You can always unzip your jersey for a little extra ventilation while the base layer protects your modesty.
Arm, leg and knee warmers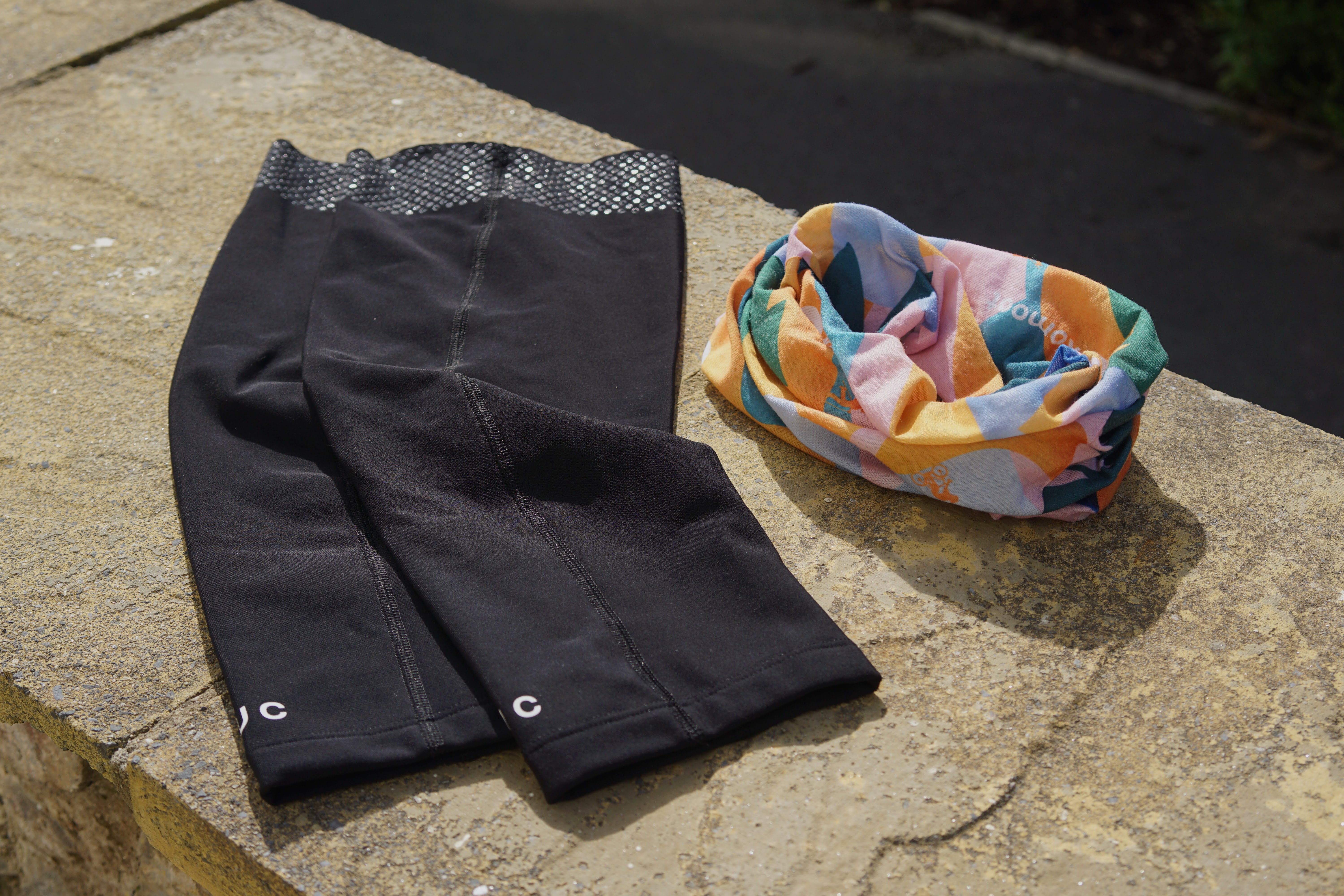 When it's not quite cold enough for full cycling tights or long-sleeve jerseys, arm, leg and knee warmers are versatile pieces of kit that help to prolong the usefulness of your summer cycling clothing.
These tubes of material, often bookended with stretchy hems or silicone grippers, can be thin or thermally lined, and packed down small and stowed into a jersey pocket or bike bag if you get a bit too warm.
Knee warmers are great for keeping the joints warm on slightly chilly autumn days, whereas longer leg warmers can effectively turn your shorts into cycling tights for when you need more coverage on nippier rides.
Getting the sizing right can be a bit tricky, so get the tape measure out and check your thigh and arm measurements before ordering online, or better still, try on before you buy.
Gloves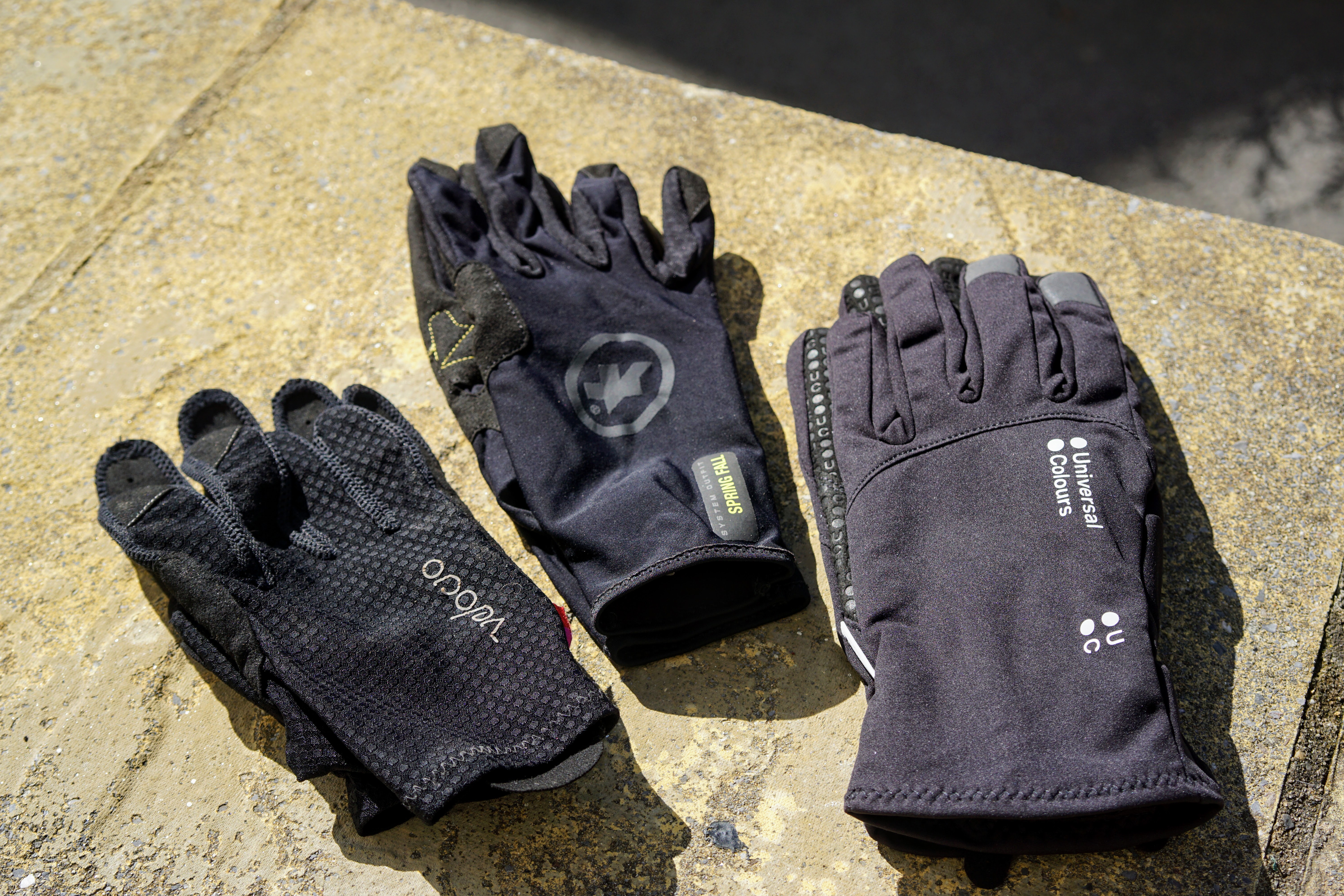 Autumn might be the first time that you find yourself reaching for the full-finger gloves, but there's no need to dive straight in for your deep winter lobster ski gloves. A lightweight thermal pair will do the trick, keeping the wind off your paws without too much bulk that makes using your levers too tricky.
Some cyclists swear by a layering system even with gloves, with a thinner base pair complemented by a larger outer glove for very cold days.
Like most kit; it's quite personal, so take some time to find out what works for you.
Neck, ear and head warmers
Chilly ears, a cold nose, or feeling the draft down the top of your jersey? There are a raft of head- and neck-related accessories that can help you stay cosy as the mercury drops.
A neck tube – often called a Buff thanks to the popular brand – is a great option, and very versatile as it can be worn as a neck warmer, hat or headband. It also packs down small and can easily be slipped into a jersey pocket.
You can find fleece-backed head warmers for chilly ears or caps, and some also have a hole for ponytails. Look at hiking and running options too for a greater range of choice – just be mindful that you'll need to be able to fit them under a helmet, if you choose to use one.
Thermal outer layers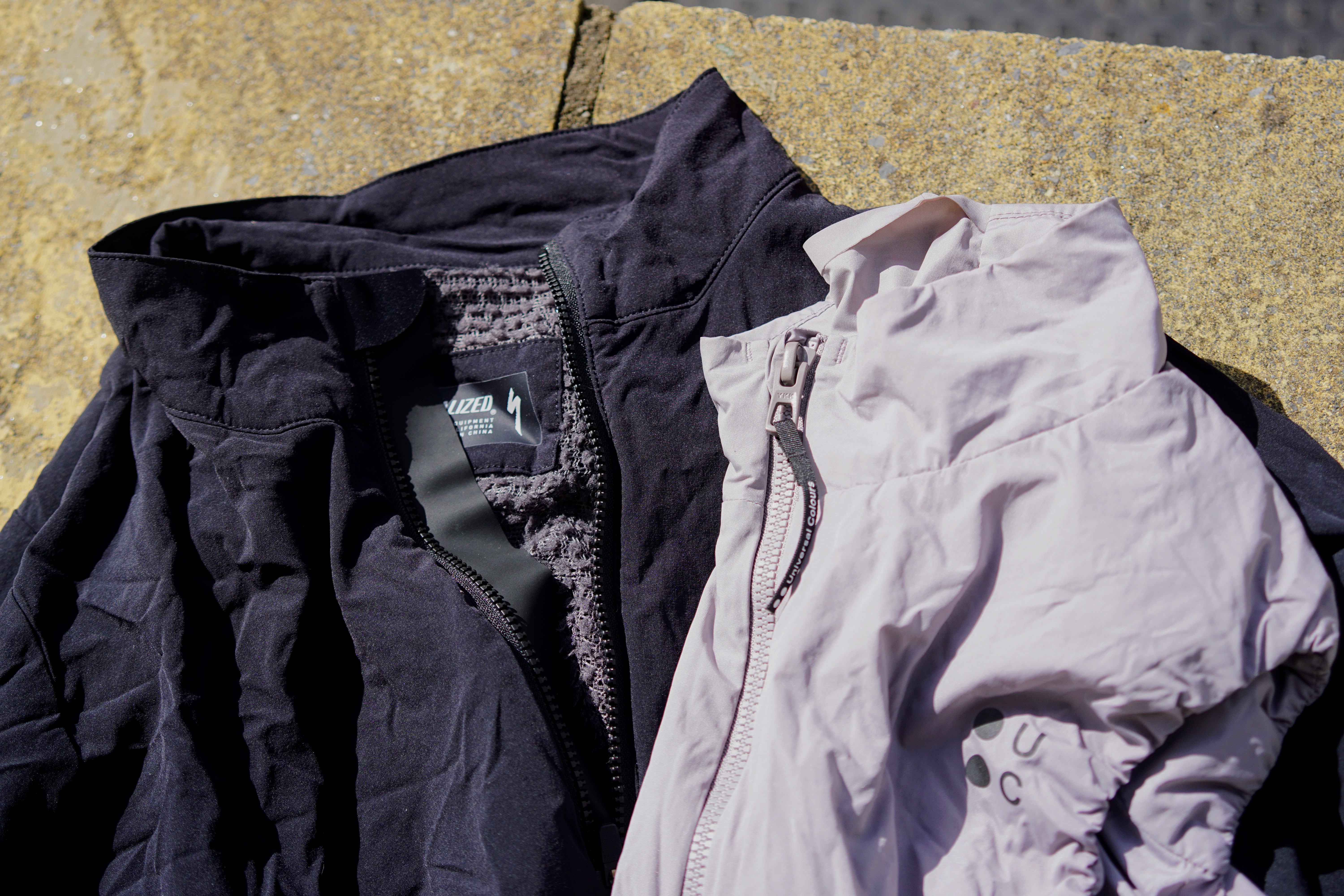 Material technology has come on leaps and bounds in recent years, and there's a number of novel fabrics such as Polartec which help insulate while still being breathable: perfect for autumn riding. Look for the fluffy backing of insulated gilets or jackets, though be warned that this new tech does come at a price.
Socks and overshoes
Switching out your thin summer socks for some more cosy winter ones can help keep your extremities warm as the temperatures begin to head south. Look for merino socks for great temperature regulation and odour control.
Remember that many cycling shoes are heavily vented for hot summer days, so you may need to compensate for this. Check to see if your shoes have any openings on the sole, and consider using some strong tape to seal the vent for the colder and wetter months.
If you find that you're getting cold feet, consider a pair of oversocks, which add an extra layer over your socks and shoes, or more robust overshoes, which can also be water resistant and windproof. There are lots of different options on the market, though ones with reflective detailing or even built-in lights are especially handy in low-light visibility.
Bike bags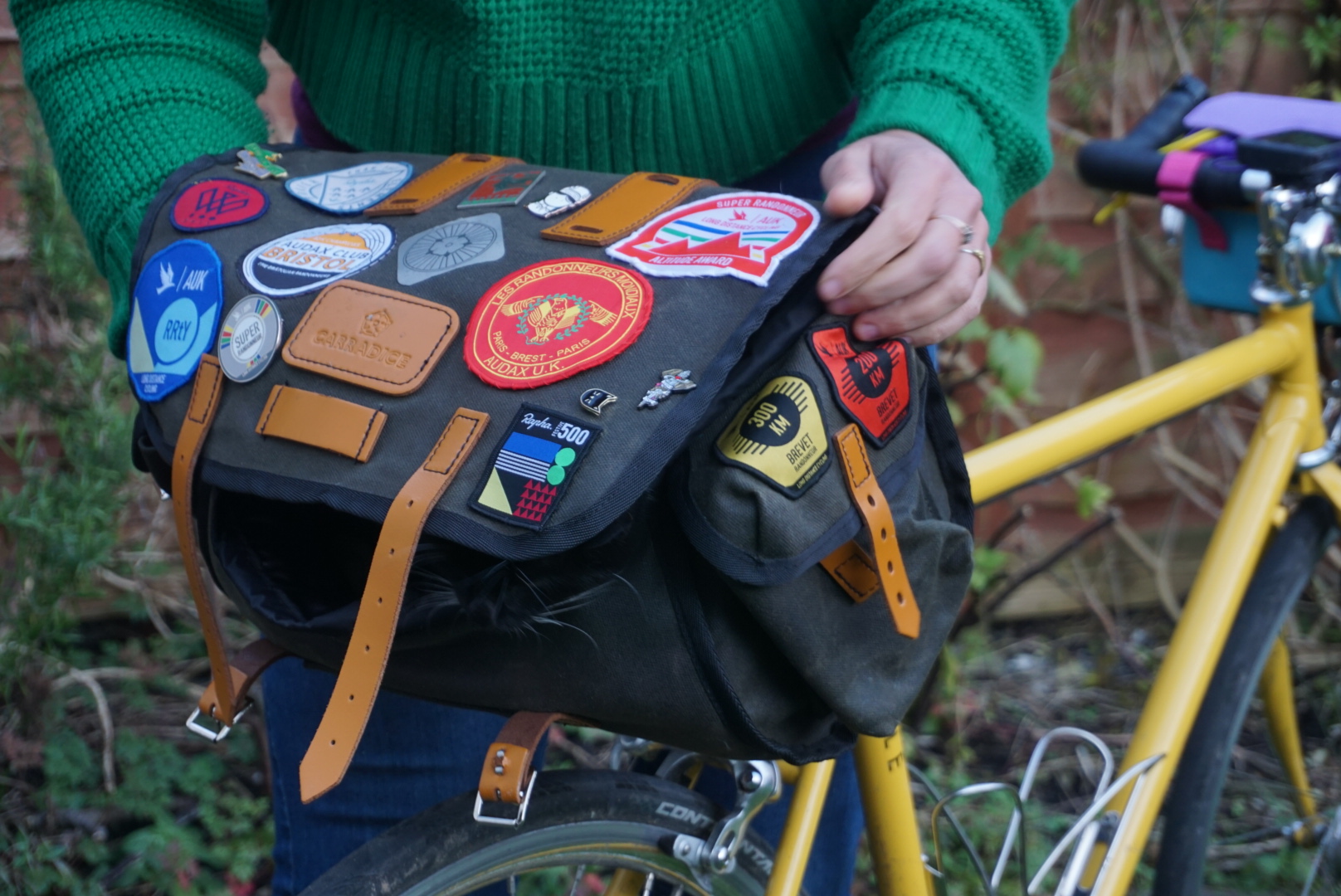 With all these extra bits and bobs, it can be really handy to have some extra storage space on your bike for packing extra layers as you set off or for storing them after you get a bit too warm.
Strap-on bike bags are ideal, such as saddle bags, handlebar bags or frame bags. If your bike has plenty of mounts then you can get all sorts of bags that attach to your fork legs, top tube and more too.