As a qualified mechanic who works on international race circuit, Vicky has a rare set of skills. She started as a mechanic at Biketart and now splits her time between working at The Canterbury Bike Project teaching bike mechanics to women, families and young people with learning difficulties while also working as an event mechanic for Chain Reaction Cycles and Wiggle."
She laid on an excellent ride for women as part of Women's Festival of Cycling 2018, saying: "It was a really good turn out and we were thrilled. A couple of people couldn't come on the day but it's the first event we've done for women so I'm encouraged that we got as many  as we did."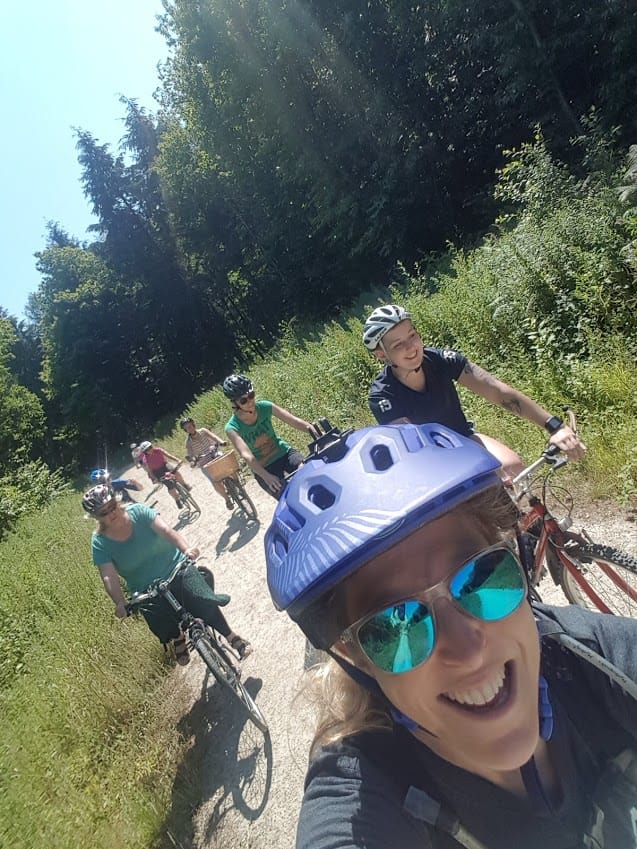 Vicky is also a keen mountain biker, Enduro racer and goes dirt jumping with her young son!
What is 100 Women in Cycling?
Cycling UK's 100 Women in Cycling is an annual list celebrating inspirational women who are encouraging others to cycle.