Top tips for a family cycling treasure hunt
With spring just around the corner, now's the perfect time to start planning some family cycling adventures. Getting the whole family out on their bikes is a brilliant way to explore the great outdoors, get some exercise and have a lot of fun too!
So why not take inspiration from our Play Together on Pedals family cycling project in Glasgow and Edinburgh, which has launched a series of cycling treasure hunts to inspire families to explore their local green spaces?
With our instructions to hand, families can pedal around their local park, searching for answers to complete the hunt as they go. Everyone who submits a completed form gets a certificate and small prize too!
Families in other areas can get involved too – all you need is a little imagination and a sense of fun! We asked Angie Kinghorn, Senior Development Officer for Play Together on Pedals in Edinburgh, to give us her top tips for planning your own treasure hunt.
1. Prepare your route
It's a good idea to plan your route ahead of time, particularly if you're visiting an unfamiliar place. Parks, woods and other green spaces make great locations for a treasure hunt. Make sure you've prepared a safe route, with plenty of points of interest along the route that you can use as questions or clues.
2. Let children take the lead
Try to design your treasure hunt in a way that encourages children to be in charge and seek out the answers themselves. As well as having a great time, pedalling around looking for clues will help kids to develop their cycling skills.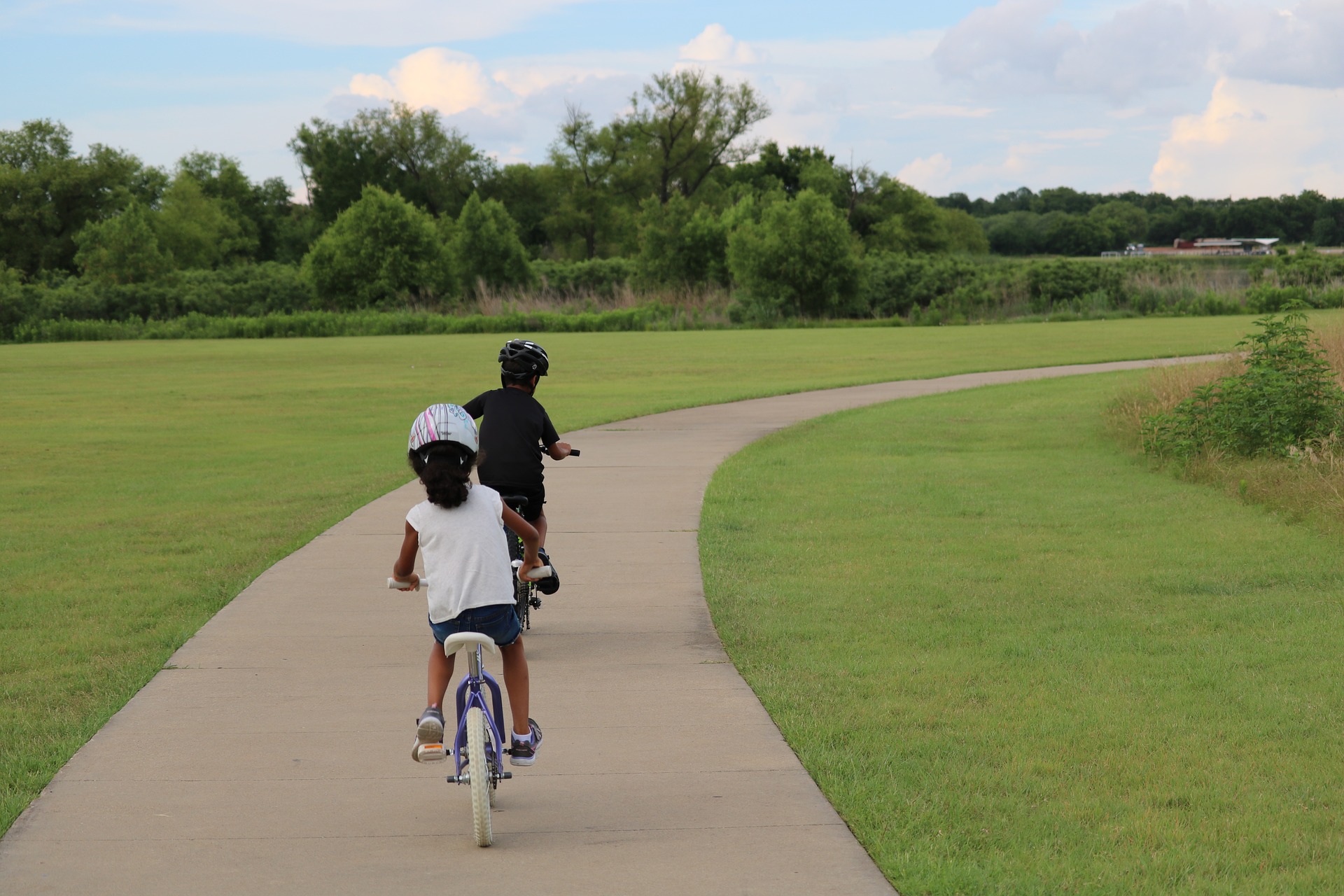 3. Mix up the difficulty
If your treasure hunt is for children of different ages, think about having a mix of easier and more challenging questions or clues. Some of our Play Together on Pedals treasure hunts have easy and tricky clues at every stop, to help make sure everyone can take equal part.
4. Be creative!
You can really let your imagination run wild – you could draw a treasure map for your kids to follow or even get dressed up! Your treasure hunt could have a pirate theme, or it could be a nature challenge to spot certain animals and plants. Be flexible too – if it rains, see how many puddles you can splash through!
5. Have a prize
All good treasure hunts end with, well, treasure! A small prize is a good way to keep your little ones motivated and excited, and to reward them for solving all the clues.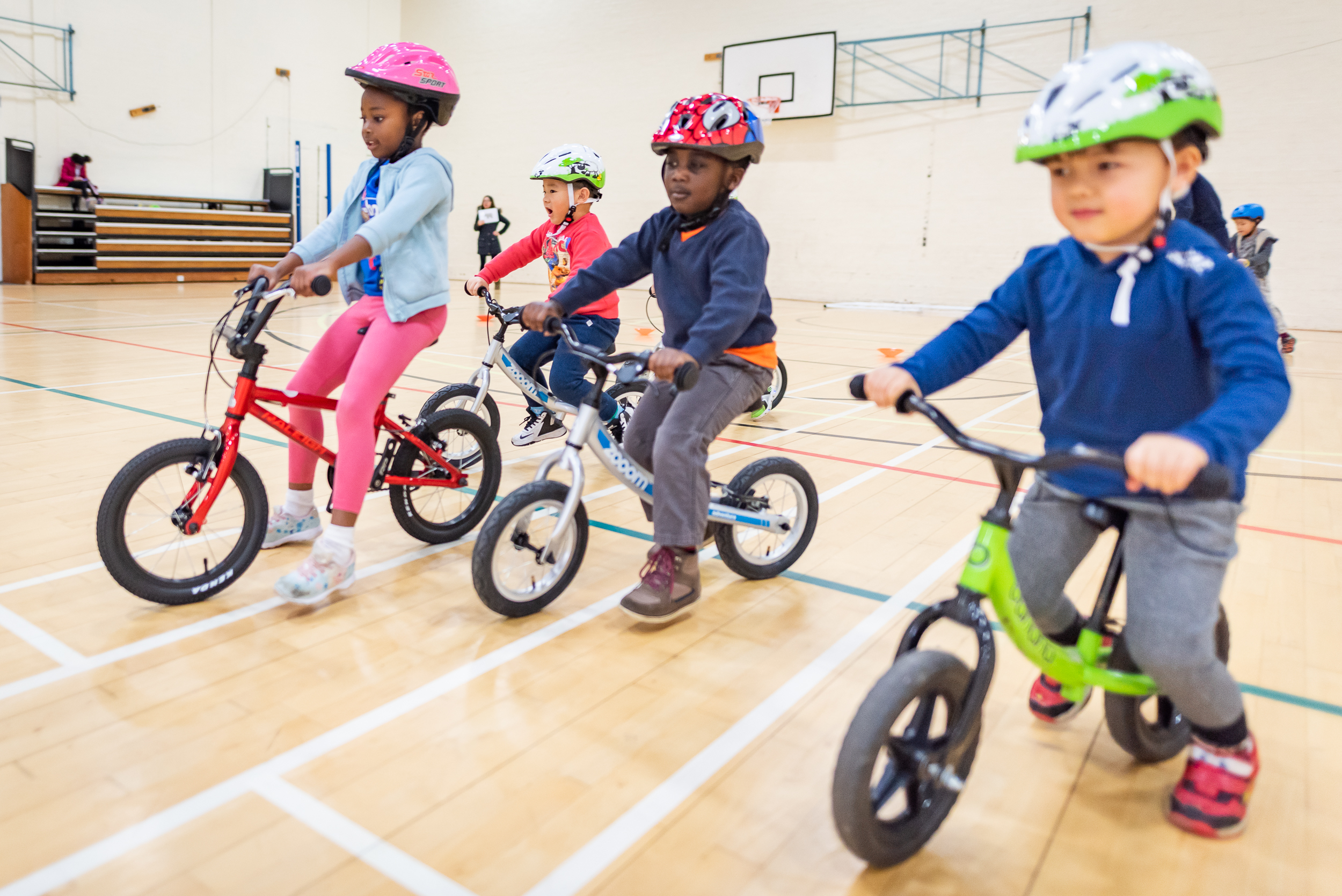 Play Together on Pedals works with families across Glasgow and Edinburgh to help them start pedalling together. The fun and freedom of cycling helps children develop key life skills, brings physical and mental health benefits, and encourages families to make short journeys without a car.
The project teaches preschool children to cycle through a playful programme delivered in nurseries and through community organisations. Encouraging parents and families to get involved is vital to creating sustainable behaviour change. That's why Play Together on Pedals also offers family-friendly try out sessions and drop-in activities, so that families that are new to cycling can build confidence, get advice, test equipment and discover local routes.
Play Together on Pedals is a partnership between Cycling UK, Cycling Scotland and Play Scotland. In Glasgow it is funded by Glasgow City Council through the Smarter Choices, Smarter Places fund, and in Edinburgh by Transport Scotland.