Late cyclist's legacy to Birmingham's Community Cycle Clubs
Geoff came to cycling in later life, choosing it as a means of keeping fit after spending much of his working life as a dairy herdsman. It started with a coast-to-coast cycle with his wife Heather in 1999; from then on, he truly had the cycling bug.
Geoff was a committed member of Cycling UK-affiliated Tamworth Cycling Club in Staffordshire, taking on numerous roles throughout his time, including chairman, and introducing his fellow riders to Audax. His greatest achievement was riding a 200km Audax ride every month of the year for five consecutive years, known as Randonnées Round the Year. He had the nickname 'Marmite Geoff' for his favourite cycling top.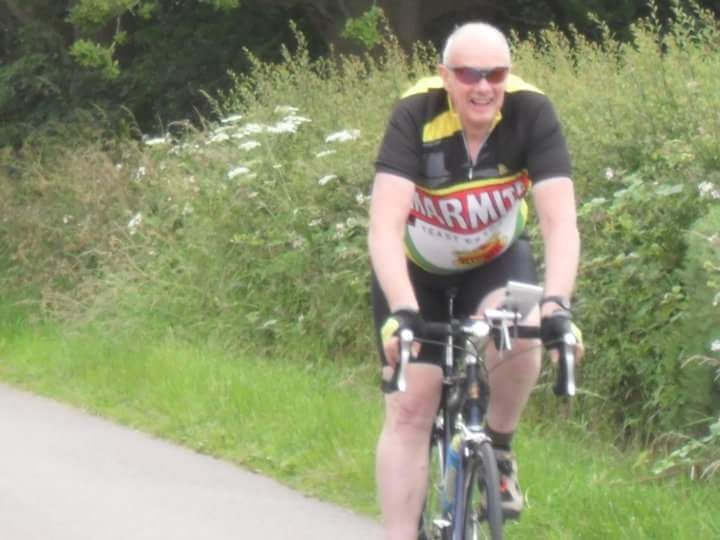 Geoff's daughter Frances says, "Dad was a cheery, friendly chap and he made a lot of friends along the way. He liked to feel useful and helping others was probably his raison d'etre. Having said that, I think Mum's still waiting for him to do a few jobs around the house…
"He had other interests too; he was a lover of all things outdoors and natural, probably the reason he went into dairy farming when he left school. He loved walking, something we often did as a family, and nature, and sharing his knowledge with the next generations."
We were unanimous in agreeing that a cycling-based charity would be the best place and would align with Dad's values.

Frances, Geoff's daughter
It was a terrible shock to the family when Geoff had a heart attack when out riding earlier this year, just a mile from his home. Despite the best efforts of paramedics and the Air Ambulance, he passed away that day. In the following months, Geoff's family tried to think of how they could best honour his legacy, a part of which was deciding to donate his collection of cycling equipment to Cycling UK.
Heather says, "Geoff was a very kind and loving husband, father and grandfather, considerate and always wanting to help others. As a family, we all instinctively knew that this would have been what Geoff would have wanted, so the decision was made quite early on.
"If, through this gift, others can be inspired to take up cycling and gain the same level of enjoyment from it that Geoff obviously did, then as a family we will feel that his generous nature lives on."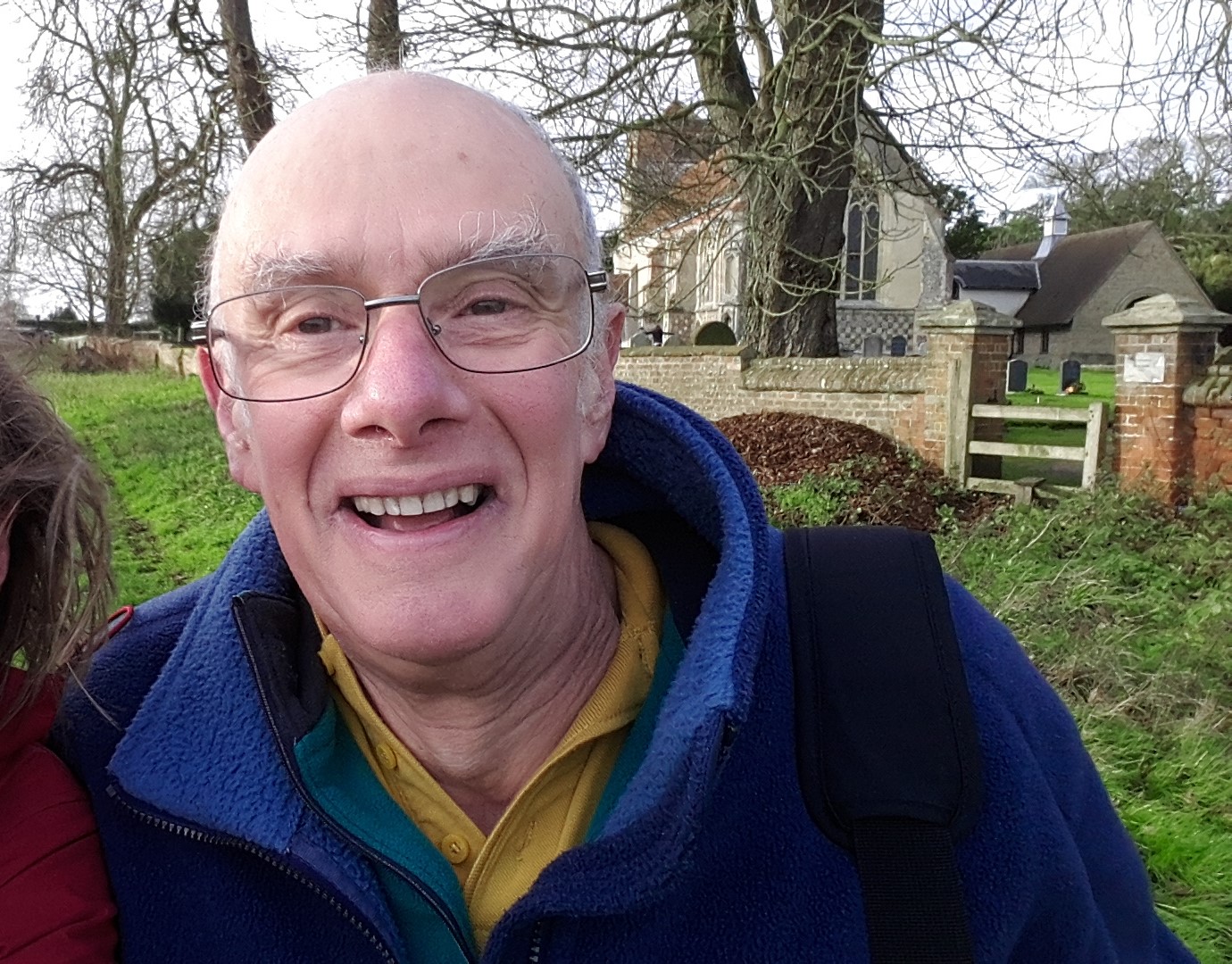 Frances adds, "We were unanimous in agreeing that a cycling-based charity would be the best place and would align with Dad's values. Our actions are not entirely selfless; we have no use for all the equipment and tools, and their value – and the odd container of flammable liquid – were an extra worry that my mum did not need!"
The majority of Geoff's cycling equipment, which included tools, lights, bike stands, pumps and brake cables, has gone to Ladywood CCC. This Birmingham-based Community Cycle Club specialises in providing bikes to people experiencing homelessness and are living in temporary accommodation. The idea is that having a working bike can be the next step in someone's life, literally getting them back to work or education, and able to be a part of their community once again. The club also runs regular local social rides for anyone interesting in getting out on a bike in a group, taking advantage of the nearby canal paths.
Dominic Ashton of Ladywood CCC called Geoff's donation a 'godsend'; it will allow the club to push forward with their plans to expand and offer more services to local people.
"I knew we could do a lot with it, and we already have," he says. "In the next 12 months we'd love to be able to offer bike maintenance sessions and qualifications; this could really impact people's lives."
This ride is to honour his memory and say thank you to him and his family.

Dominic, Ladywood CCC
Dominic came up with the idea of running a memorial ride for Geoff, a 36-mile route with his regular riders running from the Ladywood workshop in Winson Green to Tamworth, Geoff's home before he died. The memorial ride took place on Sunday 30 September, with Heather and her son Jonathan coming out to meet the riders. Those taking part were asked to make a small donation to the British Heart Foundation and the Air Ambulance. The club are also going to get a commemorative plaque for the workshop where Geoff's tools have been put back to work.
"From what I have learnt about him, cycling was a big part of Geoff's life," says Dominic. "This ride was to honour his memory and say thank you to him and his family."
Geoff's son Jonathan adds, "Dad's enthusiasm for cycling will live on through his grandchildren, too, having purchased, distributed and maintained bicycles for his seven grandchildren who are dotted across the country. Starting with balance bikes at age two, they've all been taught how to ride on bikes that Dad provided that he moved from child to child as they grew up. No easy feat when they're spread between Essex, Durham and Buckinghamshire!"