Ideas for short cycling adventures using your annual leave
Most of us aren't able to simply leave our jobs, homes, families and friends to pedal off for a year or more on a cycling adventure. The majority of people instead cram their cycle tours into their annual leave. The desk chair is switched for the saddle and, for a few blissful days, workplace politics are forgotten as the freedom of the open road embraces us.
If you are stuck for ideas here are a few suggestions for pedal-powered holidays using your holiday time for those at the more adventurous end of the spectrum. 
They are all trips my husband Tim and I have undertaken ourselves, and they stand out as being the most interesting, memorable journeys in the thousands of miles we have covered around the world.
Where to go for a short break is one of the most common questions we are asked at the Cycle Touring Festival and this year a whole session will be devoted to it. We are collating suggestions so please let us know (in the comments box below) if you have a particular destination to recommend.
South Korea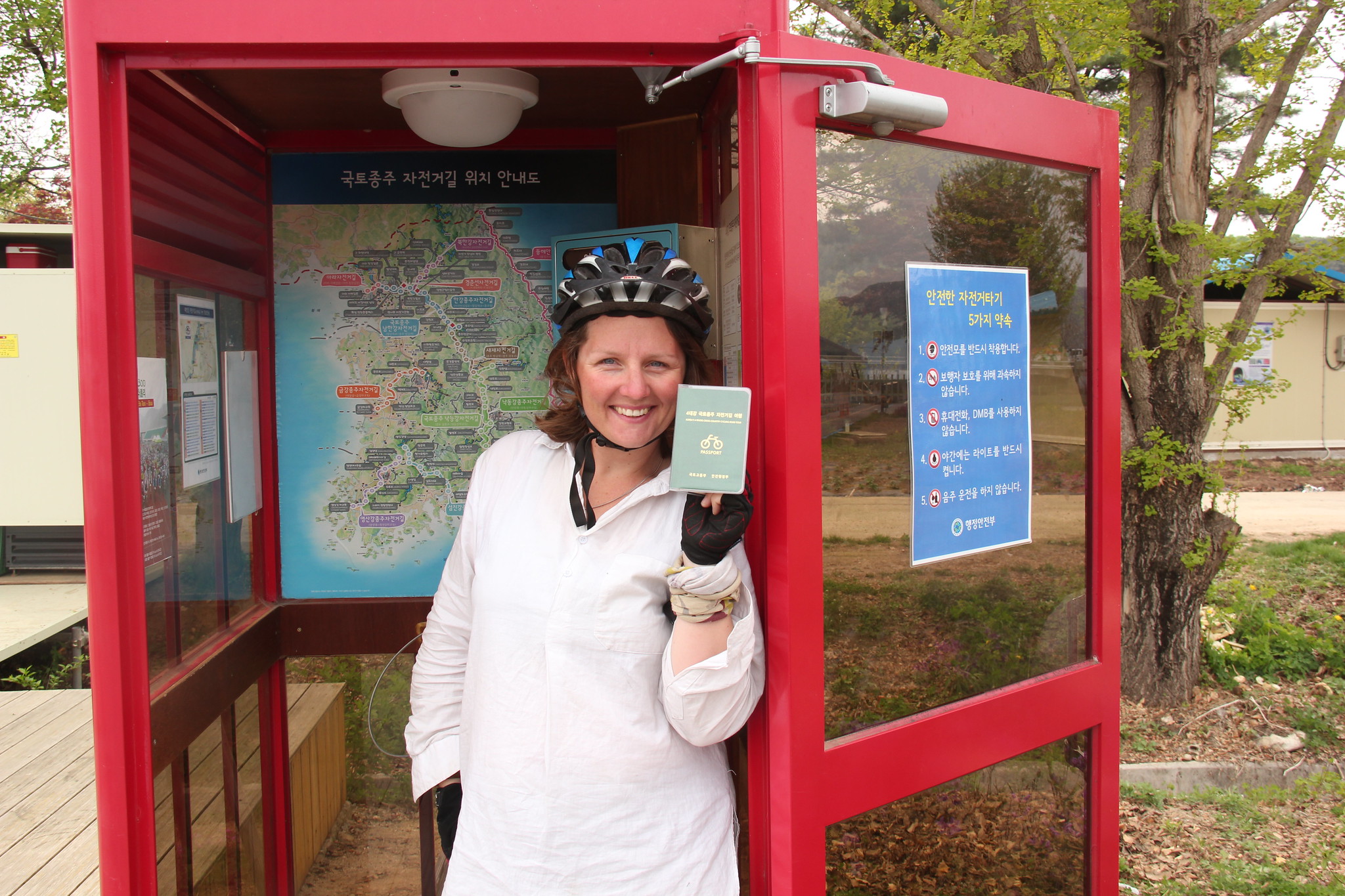 South Korea is a paradise for cycle tourists. It is possible to cross virtually the entire country from north to south by following a 600 km network of riverside cycle routes, which make up the Four Rivers Path.
Along the way, you can collect stamps in a special cyclists' passport, with certificates and a medal awarded for those who complete part or all of the route. We slept under pagodas or in jjimjilbang bath houses (which, contrary to expectations, are a legitimate place to spend the night and provide a cheap alternative to hotels), visited numerous temples and enjoyed lavish banquets of rice and fermented kimchi vegetables.
Do it yourself:
Start in Seoul and work your way south. The Korean alphabet is easy to learn and it is worth memorising the symbols for key terms, such as hotel, jjimjilbang and restaurant. most shops have hot water urns for prepping your instant noodles. It saves getting the stove out.
Albania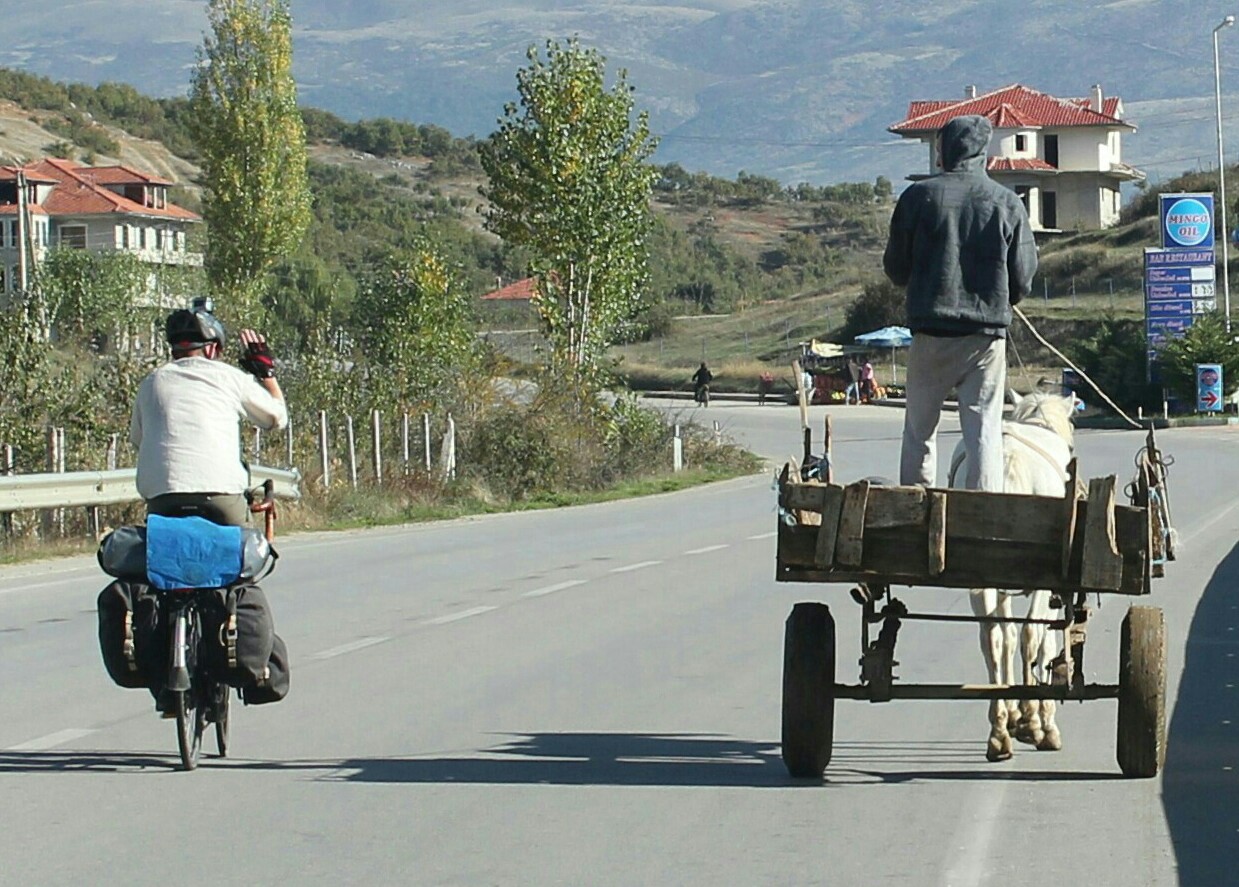 Crossing into Albania is a shock to the system. On our visit, we overtook horse drawn carts, passed abandoned tanks and had pigs running across our path, all within the first few minutes. 
With friendly people, stunning scenery and low prices, it is an open secret among regular cycle tourists that Albania is the place to go for a European holiday with a difference. Cheese filled pastries and trilece (three milk) cake provide ample fuel for the legs in the mountains and wild camping is relatively easy to manage.
Do it yourself:
Shkoder is a small, studenty town in the north of the country, which is a popular base for cyclists and hikers. They do things differently in Albania: shaking your head from side to side means 'yes', not 'no'.
Outer Hebrides
Scotland might not sound exotic, but by the time you've stepped off the ferry onto Barra, you'll feel like you're in a different country. The Outer Hebrides are windswept, wild and wonderful. 
The Hebridean Way is a 185 miles route which crosses ten of the islands, and you hop between them using a combination of ferries and causeways. We pedalled the route on our honeymoon back in 2011 and spent happy days spotting otters, swimming with seals and stopping at points along the Hebridean Food Trail.
Do it yourself:
Since our visit, the Hebridean Way has become a fully signed, official cycle route. Calmac Ferries offer easy transport links between the islands and the mainland, with train stations at Oban and Mallaig. 
Hot tip: For those finishing in Ullapool, it's worth knowing about the Durness Bus, a service which transports bicycles (pre-booking required).
Oman
As an exotic winter sun destination, Oman is hard to beat. Smooth tarmac, plentiful kebabs and roadside camels make cycling there a novel pleasure. There's pristine beaches and wadis available for cooling off after a sweaty day's ride.
There are challenging mountain rides and empty deserts, but with careful planning the adventurous cycle tourist could have a fantastic trip. Although hotels are generally expensive, it is very easy to wild camp in the desert.
Do it yourself:
Ride a loop from Muscat along the coast to Sur (to see the wild turtles), coming back via the souks of Nizwa and the fortress town of Bahla. More advice can be found in our article 'Arabian Delights' which we wrote for Cycle magazine.
Hot tip: perhaps unexpectedly for a desert country, Oman has some incredible wild swimming spots. Wadi Bani Khalid is one of the most popular. 
Rajasthan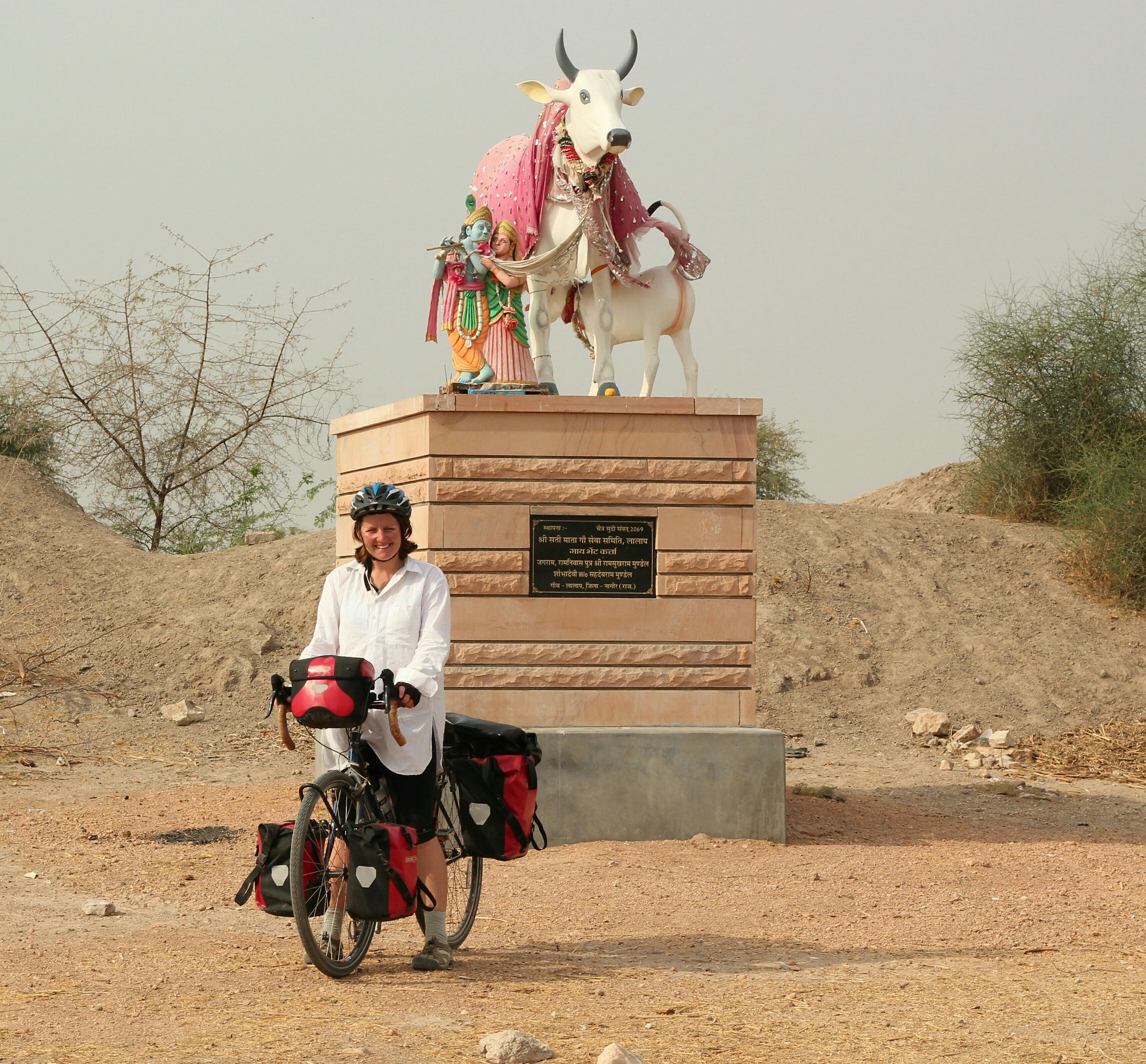 Rajasthan is not an obvious place for a cycle tour, but the intrepid few who make it will be rewarded by the call of peacocks as the sun rises over the desert. The riot of colours and flavours make up for the lack of privacy and tummy trouble which many visitors experience, and the craziness of the roads is less challenging than you might expect, as you join rickshaws, cows, water buffalos and taxis in the complex dance that is the Indian traffic system. Highlights include the pink city of Jaipur, the desert fort of Jaisalmer and the sacred lake of Pushkar.
Do it yourself:
We flew to Ahmedabad before taking the train to Jaisalmer. We then cycled east across the state. It is possible to take bikes on Indian trains (ours were packed in cardboard boxes), but you first have to decipher the baffling booking system. There are some organised cycling tours in the region, which would make life simpler.
Hot tip:
Wild camping is difficult and hotels are cheap. Save weight and leave the tent at home.