How to watch Cycling UK's Too Close For Comfort film in virtual reality
Cycling UK's award-winning educational Too Close For Comfort film allows drivers to experience a close pass from a cyclist's perspective in virtual reality, while also demonstrating how to perform a safe overtake. But how can you ensure it will reach as wide an audience as possible?
For the film to have the biggest impact, you need to watch it on a virtual reality headset. In 2018, Cycling UK crowdfunded £17,000 to provide Oculus Go headsets to every police force in the UK, to ensure police could demonstrate the film in the highest quality as part of their close pass operations.
However, the headsets are expensive, so they're not suitable for everyone. That's where Google Cardboard comes in. By using your smartphone, you can create an affordable virtual reality headset, usually for less than £10.
It's the cheapest and easiest way to share our film at events, with friends and family, with your employees (or employer!) or, if you're a driving instructor, with your students. To help you get to grips with setting up Google Cardboard, follow the simple steps below.
1. Get your hands on a Google Cardboard set. These can be bought online, and at the time of writing are available on Amazon starting from under £5. Each set is a little different, but will generally come in flat-pack form and should come with its own instructions to build. If you're having difficulty, check out this handy YouTube tutorial.
2. On your smartphone, make sure the volume is on and navigate to the YouTube app. Make sure you're sitting and facing the direction in which you'll be viewing the film.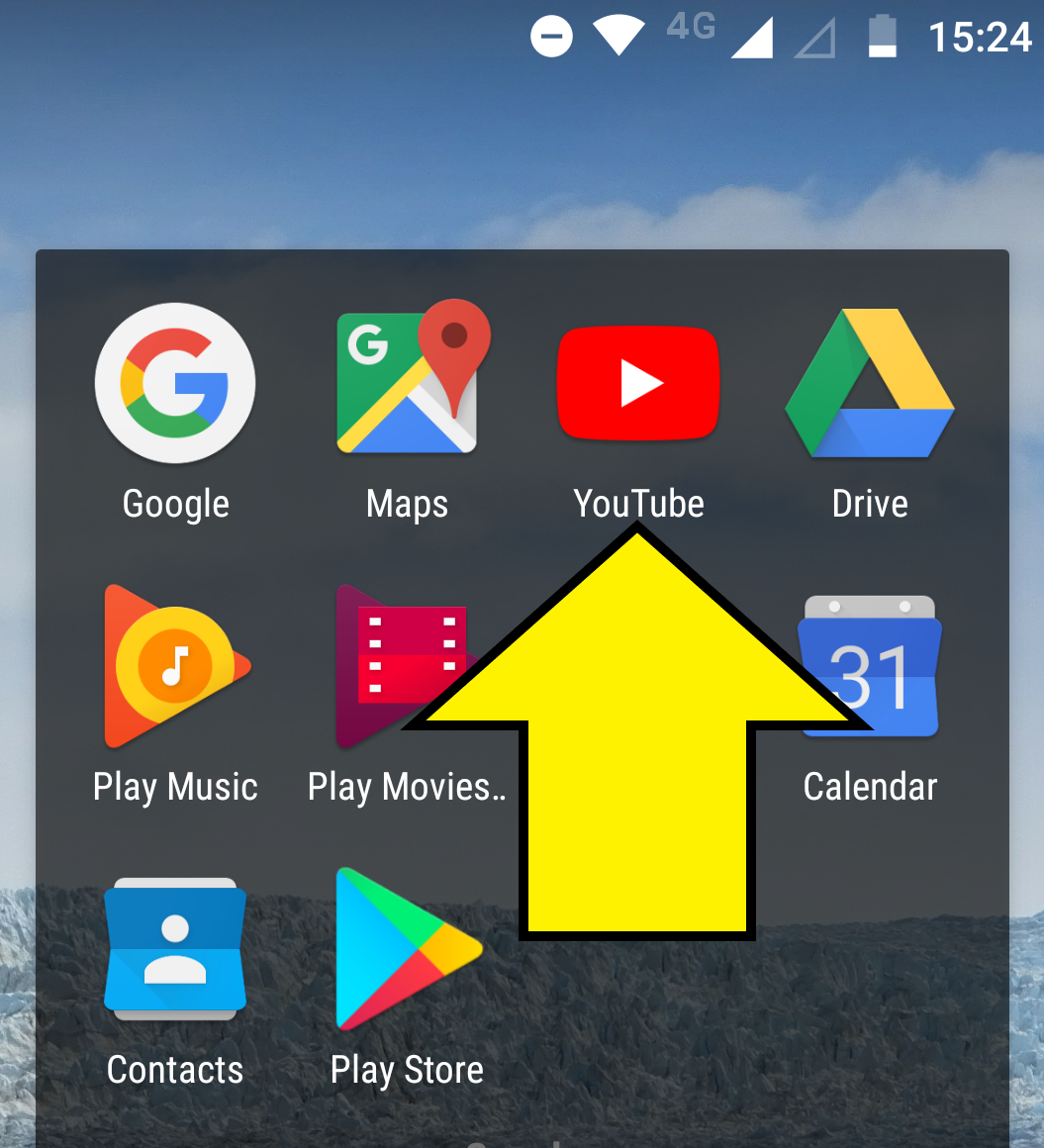 3. Once you've opened the app, search for 'Cycling UK Too Close For Comfort' and select 'Too Close For Comfort 360'.
4. The video should open up in normal 2D, but you'll notice that as you move the screen, the video moves as well – this is why you should stay facing the same way through the whole set-up. I'd recommend pausing the video. Select the 'Google Cardboard' button in the bottom right corner to go into VR mode.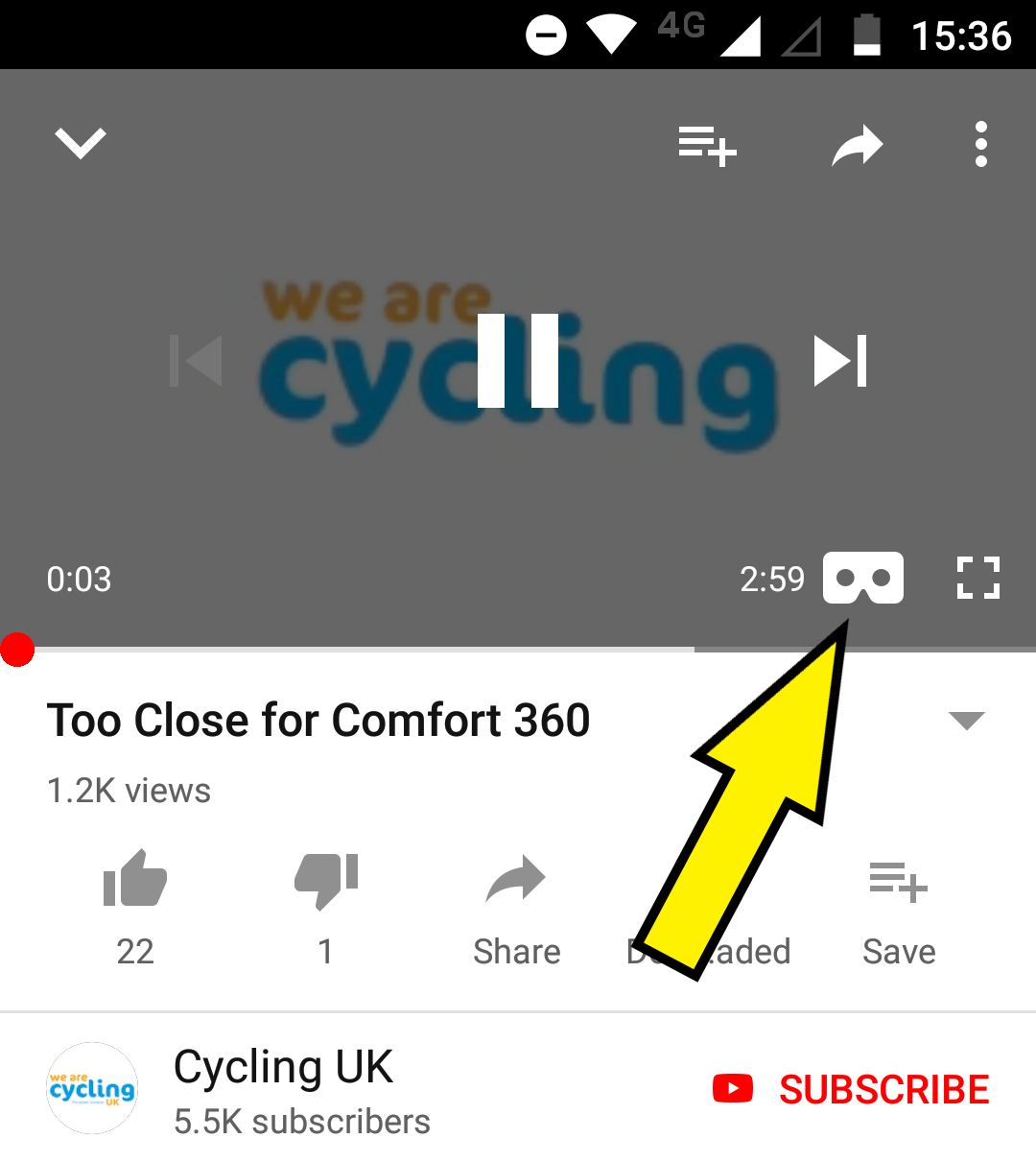 5. This puts the video in full screen and splits it in two. Turn your phone horizontal so the two images are side by side. Again, moving the phone will move the image around. 
6. When in VR mode, the video is controlled by tapping the screen (some Google Cardboard sets have a magnetic 'button' on the side of the sets, but this won't work with all phones. This will bring up a pause menu, and a dot will appear in the middle of your screen, which acts as your cursor. Try pointing the cursor at the pause button and tapping anywhere on the screen – this should pause the video.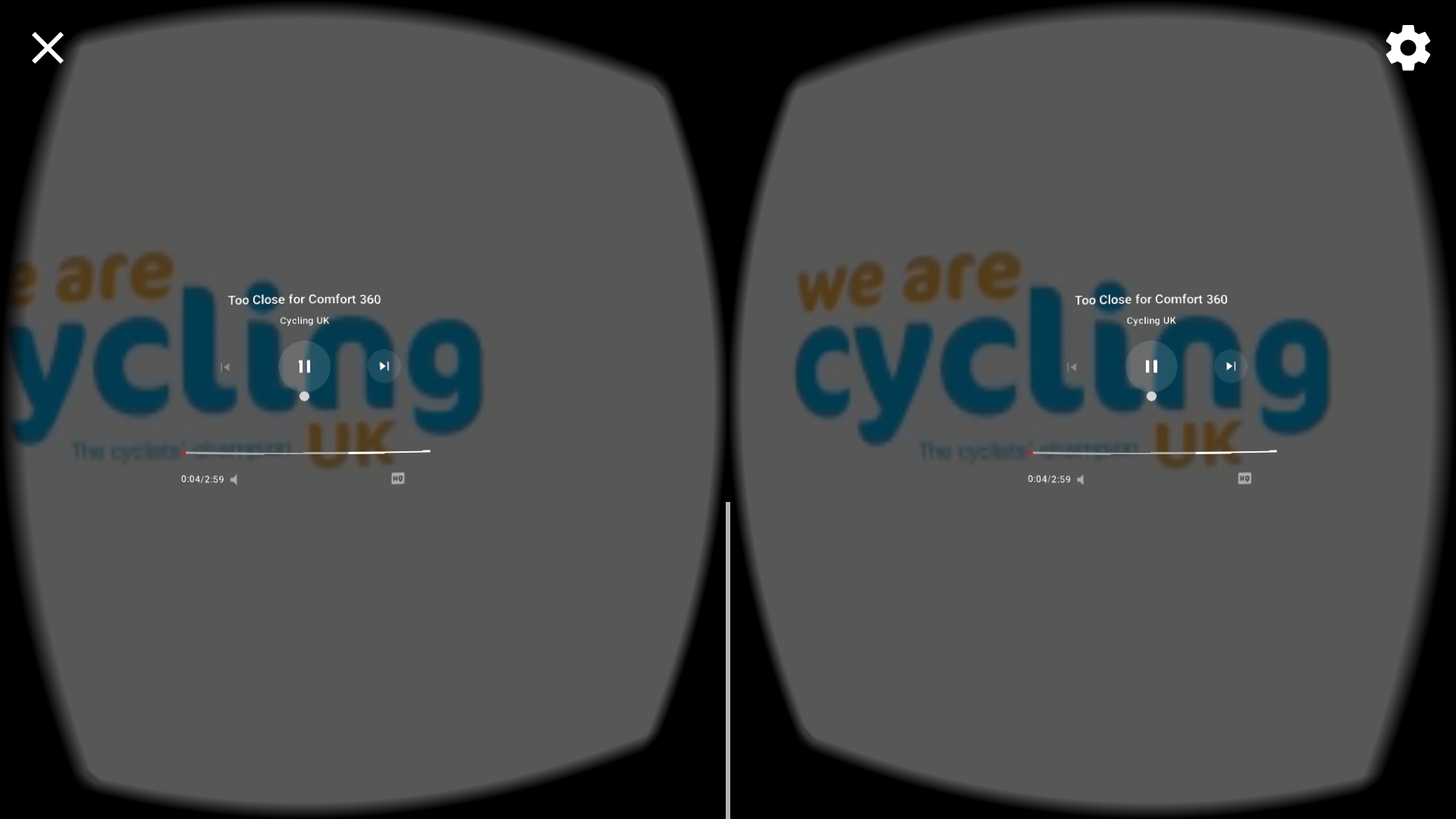 7. While paused, if the video has begun playing, select the start of the film to put it to the beginning, and pause it again.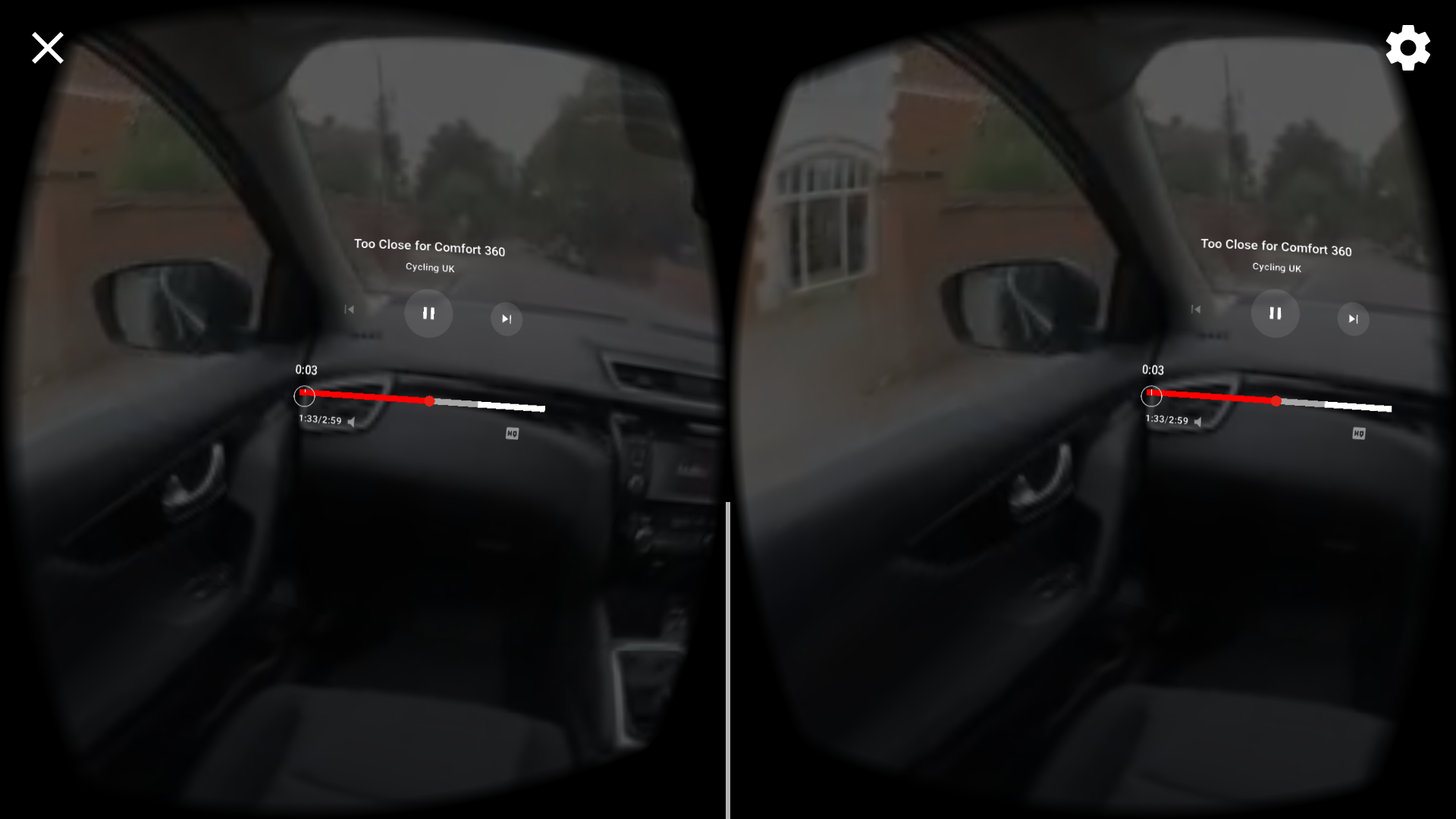 8. Now it's ready to play, insert the film into your Google Cardboard headset. Hit play, and you should be ready to go.
As with all new technologies, there can be a bit of a knack at first – think about the first time you tried using a touchscreen or a even a mouse. I'd recommend having a play around and finding some other virtual reality videos on YouTube to watch before taking the headset out to events.
What about viewing offline?
Although YouTube is great if you have access to wi-fi, it will use data if you're watching using 3G or 4G. Although this should not be a problem for occasional viewing, it could be an issue if you're using it all day, and the film may struggle to load if you have poor signal. Unfortunately, the options for viewing offline are a little limited, but there are a few.
If you have a high-spec phone, then you can simply download the video and watch it offline. You can download it from our website and then view it through a VR App such as VaR's VR Video Player App on Android or Apple.
Once downloaded and installed, select the video, and choose to open the file in whichever VR Viewing App you've installed (there are many free options on the Android Play Store and Apple Store). However, unless you have quite an expensive phone, you'll likely find the video is jittery and fails to load properly.
The second option is to watch the film offline via YouTube Premium. YouTube Premium allows you to download the film and watch it via the YouTube app, even if you aren't connected to the internet. However, this requires a YouTube Premium account, which is currently around £10 a month – not cheap.
YouTube does, however, offer a month's free trial, so if you have a one-off event where you're expecting to show the film many times, you may want to consider using that, or purchasing one month's membership – just remember to cancel (if you cancel immediately after purchase, you'll still have access to the benefits for the first free month).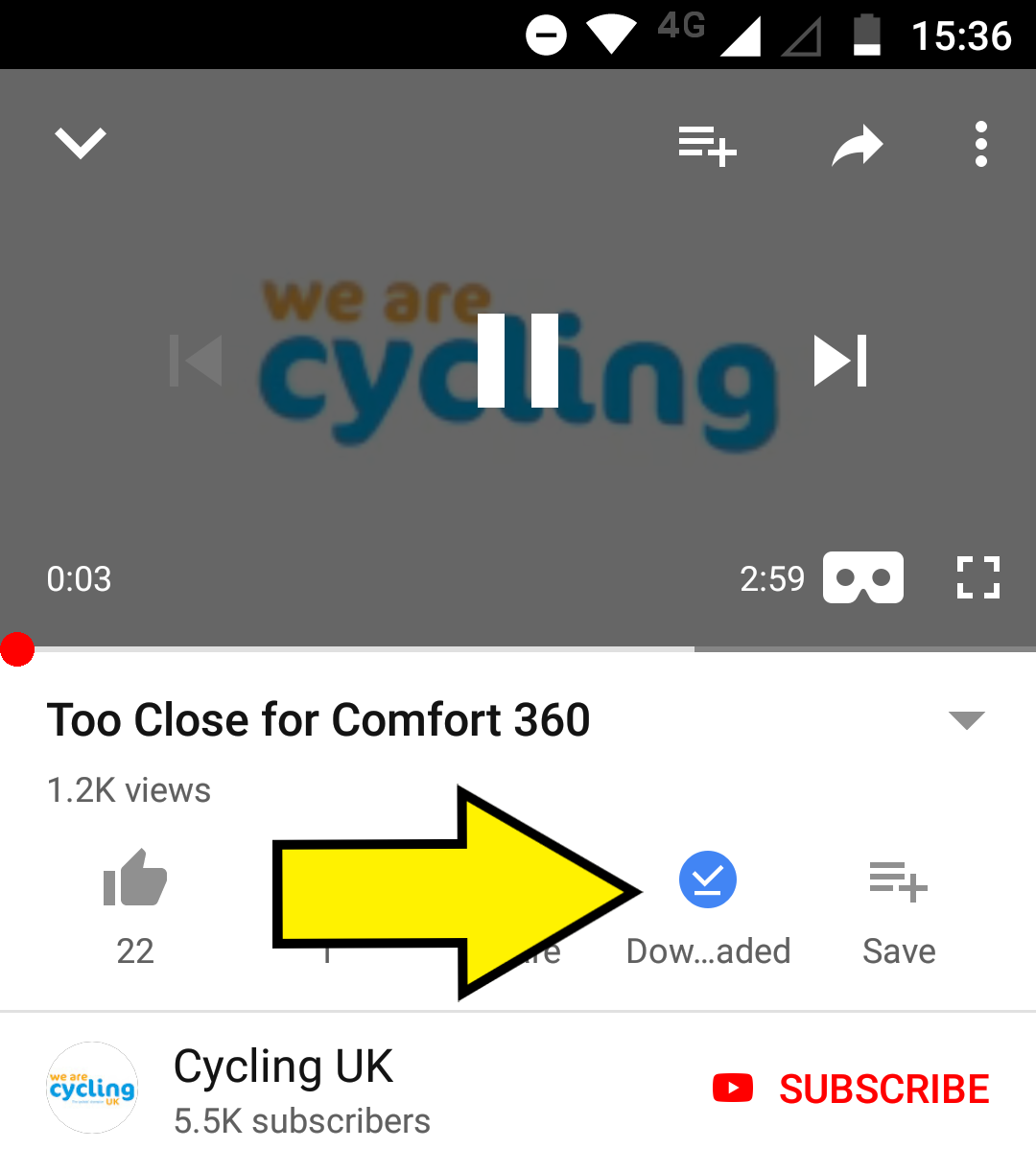 It's as simple as that. Make sure to let Cycling UK know if you're showing the film to the public and tag us on social media using #TooCloseForComfort.