How to organise a safe group ride during the coronavirus pandemic
Our guidance at a glance: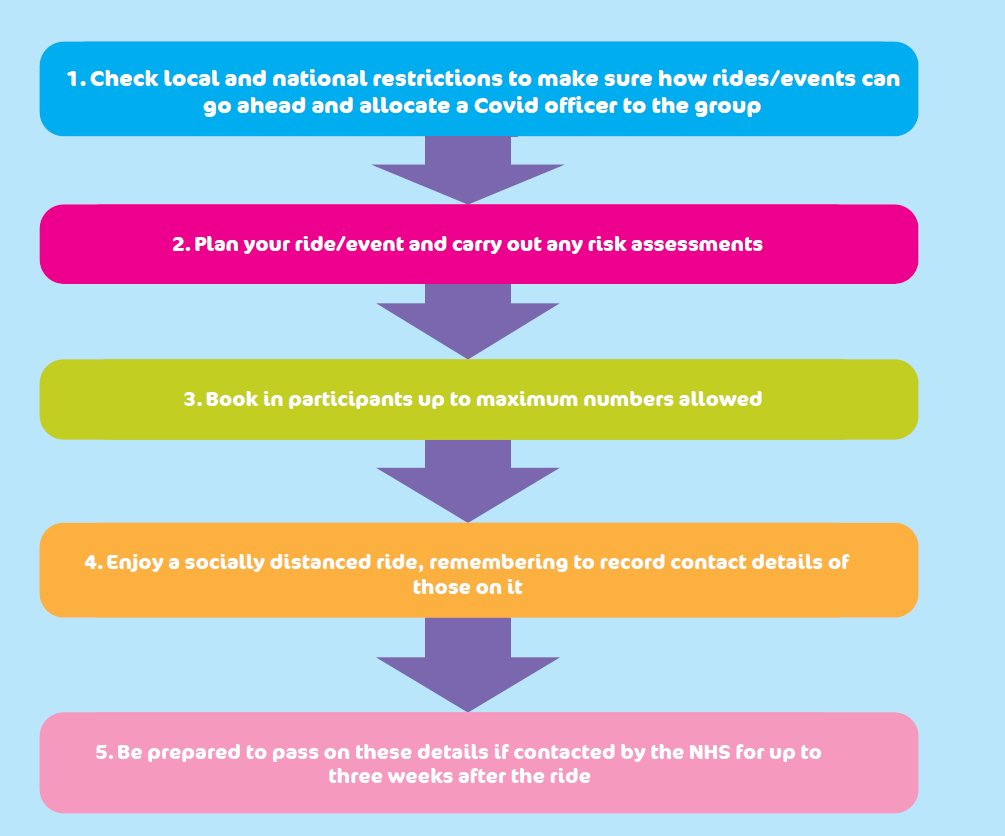 1. Know the rules
Knowledge is power. It's absolutely vital you are aware of the current rules and guidance in your nation and the local area. These rules change regularly and differ between the four nations of the UK, and border crossings between nations may not be currently permitted – except for reasons of work or other essential purposes.
To help you understand the latest advice, Cycling UK has produced definitive guidance for cyclists and cycling groups under current circumstances. These pages are updated regularly to make sure everyone is well-informed and can make smart decisions.
Now is an excellent time to avoid honeypot areas and head off the beaten track

Tom Page, volunteer groups engagement officer, Cycling UK
It's also worth checking your national and local government websites for any guidance or rules specific to your area. Although you're highly unlikely to be challenged by the authorities while out riding, it's a good idea to be familiar with the specific wording of the official advice you are operating under, or know where to find it.
You should also consider appointing a Covid officer for your group, for which we have training available. Note that a Covid officer (also known as Covid co-ordinator) is compulsory for organised group rides in Scotland.
2. Planning your ride
Once you're familiar with the local rules, you can begin planning your ride. To help with this, we've produced a handy coronavirus risk assessment template, which you can download and fill in. This addresses some of the risks that coronavirus poses to group rides and how you can mitigate or control them.
When planning your route, consider avoiding town and village centres where possible. It may also be worth planning around any local beauty spots that you know people will flock to, particularly during nice weather. Now is an excellent time to avoid honeypot areas and head off the beaten track.
Quieter roads also make it easier to space out to prevent the group from getting too bunched up, taking particular care at tight junctions.
With many cafés and shops still closed or operating reduced hours or as a take-away service, there's a possibility you may have to forgo the usual mid-ride coffee and cake. Perhaps find out in advance if alternative toilet facilities are available.
If you do have a particular stop in mind, double-check the establishment will be open when you plan on visiting and what facilities they will have available. Bear in mind that many locations may have limited space and may not be able to safely accommodate large numbers of rides arriving at once.
It's also important to note that the organised sports exemption only applies to your actual ride and you will have to follow the rules and restriction of the premises while you are there. Unfortunately, running back up to the counter for another muffin isn't yet a recognised sport!
Remember also that your separate group rides should be very careful about mingling if you happen to reach a coffee stop at the same time. To avoid this, it might be better to arrange to visit different stops where possible.
Alternatively, you can get creative and bring your café stop with you, homemade coffee and a slice of something nice can easily fit in a jersey pocket or saddlebag.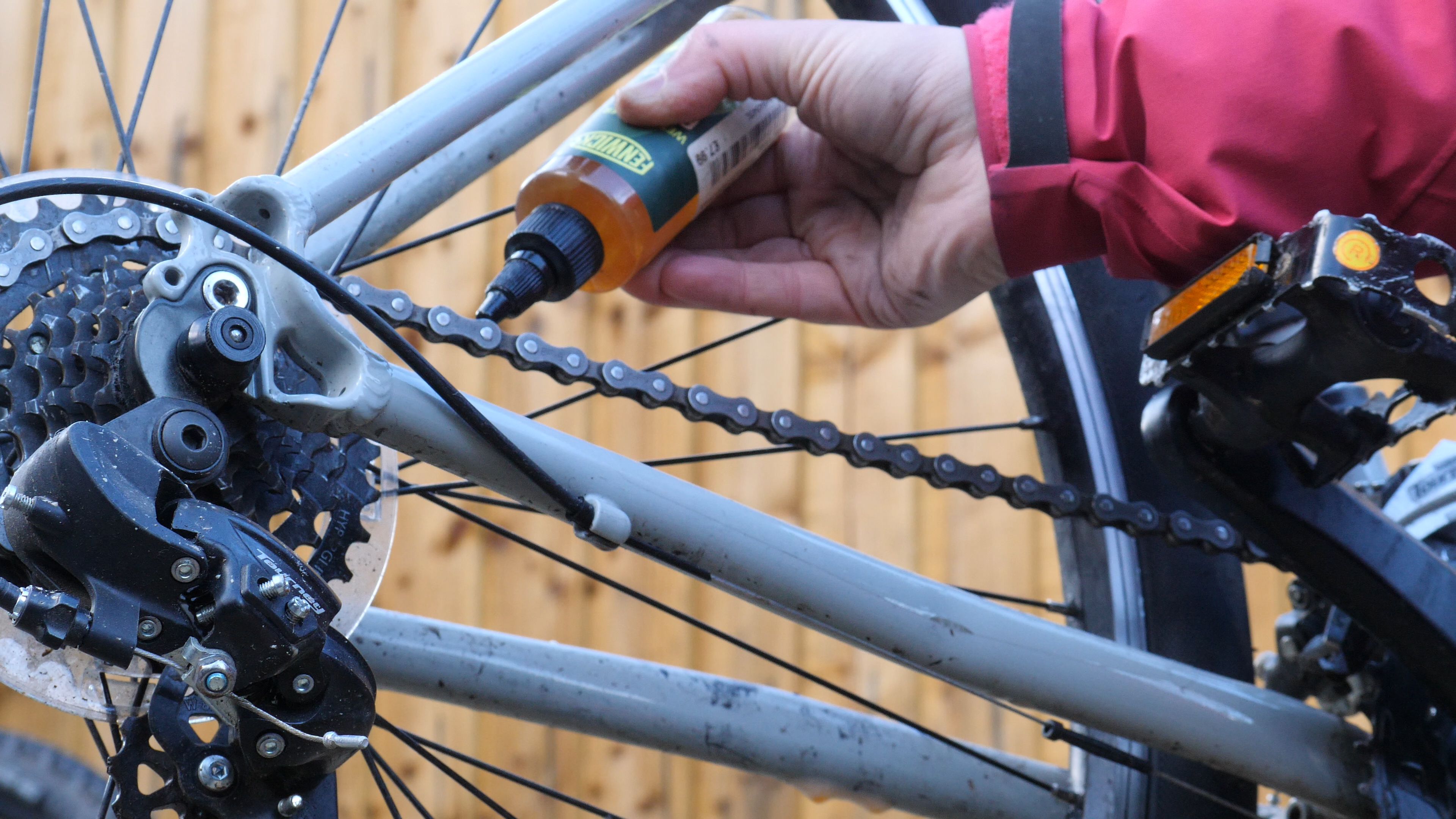 Consider what tools and equipment each rider brings with them to deal with a puncture or mechanical. Everyone should ride with basic equipment (spare inner tubes, tyre levers, mini pump or CO2 and a multi-tool) to get them home.
To avoid the need to share tools, make sure everyone is well-equipped and knows how to use the tools they're carrying. Likewise, be sure that everyone's bike is well-maintained and in good working order to reduce the chances of something going wrong.
All of our normal guidance for running group rides, such as completing risk assessments and collecting emergency contact details, still applies.
Please see our Document Hub in Assemble to find all of our resources for leading rides, including our Ride Leader Handbook and signing in/out forms.
3. Booking in participants
No matter where you are in the UK, at the moment, there are currently restrictions on the maximum number of riders you can have per group. However, there's no limit on the number of groups you can have, provided these groups are kept separate and do not come into contact. This is particularly important at the start, finish and any midway stops.
The arrival and departure times of groups should be staggered in such a way that rides can arrive at the meeting point and set off before the next group begins to arrive, and be sure to include an allowance for the inevitable faffing. We would recommend groups set off in 15-minute intervals, with faster groups setting off first.
If a group catches up with a slower group, they should be allowed to overtake and clear the slower group as quickly as possible, putting as much distance between the two groups in a short space of time as they can. This may mean the faster group has to slow down and hang well back until the road conditions are more favourable for a clean overtake.
You could consider getting your groups to ride the same route in opposite directions, this way you can wave to the other group as they pass on the opposite side of the road!
If you're expecting close to, or more than, the maximum number of riders for one group, it's important you have some form of pre-booking system. This avoids the possibility of breaching coronavirus restrictions before the ride has even begun. There's no set way to do this but we've listed a few common examples that we know lots of groups use:
Spreadsheets
Love 'em or hate 'em, spreadsheets can be very useful for keeping things organised. The most common way for groups to book in riders is asking anyone who would like to take part to contact you ahead of time. You can then note their name down in a spreadsheet and advise them at what time they are departing and which group they're in. This method is fairly simple and works well for smaller groups but can result in a fair amount of additional work for the ride organiser, especially if you have lots of smaller groups. Some groups have experimented with a cloud-based spreadsheet that the whole group can access via a link in order to add their own names to empty slots. This can work well, but just be aware of GDPR and who may be able to access this data.
Social media events
Another option is to set up each ride as an event on social media, for example Facebook, and ask members to let you know which one they'll be attending. You'll have to let them know to find a different group/time if their chosen listing already has the maximum number of people attending.
Spond
We don't have any links to Spond but we've heard good things. It's free to use, unless you plan to take payments through the platform.
Shared calendars and email invites
Many online service providers, such as Google and Microsoft, allow you to send calendar invites to one another. This can work well but may become complicated if your members all use different services.
Delegate!
Consider enlisting help to share this responsibility. This could mean you let your members know who will be leading the ride for each group and ask participants to get in touch with the leader directly to reserve their spot. Just be careful of how you share other's contact details and make sure you get permission first. Encourage people not to book on more than one ride where possible in order to give others a chance, as places may fill up quickly, and operate a waiting list for popular rides.
These are just a few of the many methods we've heard of groups using and there are many more out there.
It's important to consider how the regulations impact the ability of new riders to turn up and take part. Countless people have discovered a love for cycling during lockdown and many will now be looking to join a local group. In addition to the normal apprehension a new rider to the group may be feeling, there may be the added worry of coronavirus.
Be sure to make it clear what you're doing as a group to mitigate the risks and how you organise your rides so that they can get involved. Simple things such as reminding people to bring their own pen to fill out forms can go a long way.
4. Ride responsibly
You're an expert on the rules, have planned the perfect route and everyone's sorted into groups, now it's time to ride. Here are a few reminders to make sure you're riding in a safe and responsible way, but remember – this is also everyone's responsibility:
Be aware of what's going on around you and be considerate of those around you. Be sure to give other cyclists you're overtaking a wide berth and leave plenty of space behind you before you cut back in.
Likewise, leave plenty of room if there's another cyclist in front of you when stopping at junctions, and allow them to clear the junction before you move forward.
Consider how traffic coming up behind you may act. We know that drivers sometimes fail to give cyclists sufficient space when overtaking, and this behaviour may be made worse if your group is taking up more road space than usual.
Although it may be within current guidelines to cycle as a small group, the realities of maintaining proper social-distancing measures while out cycling may mean that it's not a wise idea to head out with the maximum number of individuals allowed.
The rules for social distance and separation vary across the four nations of the UK. Remember, however, that the appropriate separation distance when you're riding with others may be affected by whether you're riding behind them, and in their slipstream, and the speed you're travelling. You should also apply your own judgement, remembering that you can allow a greater distance than the minimum where possible.
The Highway Code says you can cycle two abreast, and this may make it easier for vehicles to overtake properly. This article explains the rules around this in more detail.
However, groups of more than two people should be particularly cautious about riding two abreast at present, as social distancing makes it harder to switch quickly to riding in single file. Small groups should generally avoid riding two abreast, except:
on wide off-road routes, and
on very lightly trafficked roads with adequate width and very good sight lines.
Most guidelines recommend a two-metre separation between individuals or one metre with mitigation such as wearing a face mask. This distance is an absolute minimum and research shows that it could be much greater if cycling behind someone. Consider the practicalities of mitigating factors too: wearing a face mask may not be particularly pleasant when huffing and puffing up a climb!
Riders may start a ride with the best intentions but it shouldn't be a surprise for adherence to wane over the course of a ride. Build this into your planning and give yourself a margin of error. As always, apply a good deal of judgment to your situation to decide what's right for your group.
5. Keep a record
Once you've finished your ride, you will need to keep a note of who rode with whom and how they can be contacted. Note that you should, in any case, always have a secure record of who is on your ride and their In Case of Emergency (ICE) contact details.
This means that if one of your members falls ill or tests positive soon after riding with the group, you can provide the relevant track and trace officials with a list of who they had close contact with. It's a simple case of storing this information somewhere safe for three weeks. You may already have it anyway from your pre-booking system of choice.
After three weeks, the data should be destroyed. Consider GDPR when storing this information. It's not your responsibility to perform any actual contact tracing – this is only to be done by the relevant authorities. Make sure you verify a request for this information is legitimate before you hand any data over.
And finally…
With these few, simple precautions, you will certainly enjoy your return to group riding and the amazing benefits it brings, both physically and mentally. Please let us know how it goes and we can inspire and encourage other groups to do likewise.