How does it feel to smash a cycling world record?
"Looking at my video diaries…I'm sleeping in toilet blocks and looking like it's just so normal. Now sitting at home watching myself I'm like, 'oh my God!'"
It's over two years since Jenny Graham cycled through the Brandenburg Gate in Berlin with a big grin on her face and became a world record holder. She'd just ridden 18,000 miles in 124 days, unsupported and carrying all of her kit, smashing the previous record by 20 days.
Jenny has had ample opportunity to reflect on her achievement in recent days as she prepares for the release of Eastbound, the film of her journey, which is showing at the Vancouver International Mountain Film Festival today, 19 February, and at a host of upcoming festivals.
It took me a really long time to process it and to feel the emotion of the achievement. Two years on I watch it and I get quite overwhelmed

Jenny Graham
As she explains to me over the phone, it's taken two years and the production of a film for the reality of what she achieved to fully sink in: "It took me a really long time to process it and to feel the emotion of the achievement. Two years on I watch it and I get quite overwhelmed. I give myself a pat on the back and say 'that was good Jen, you did good out there'. But it's taken that whole time to be able to see it."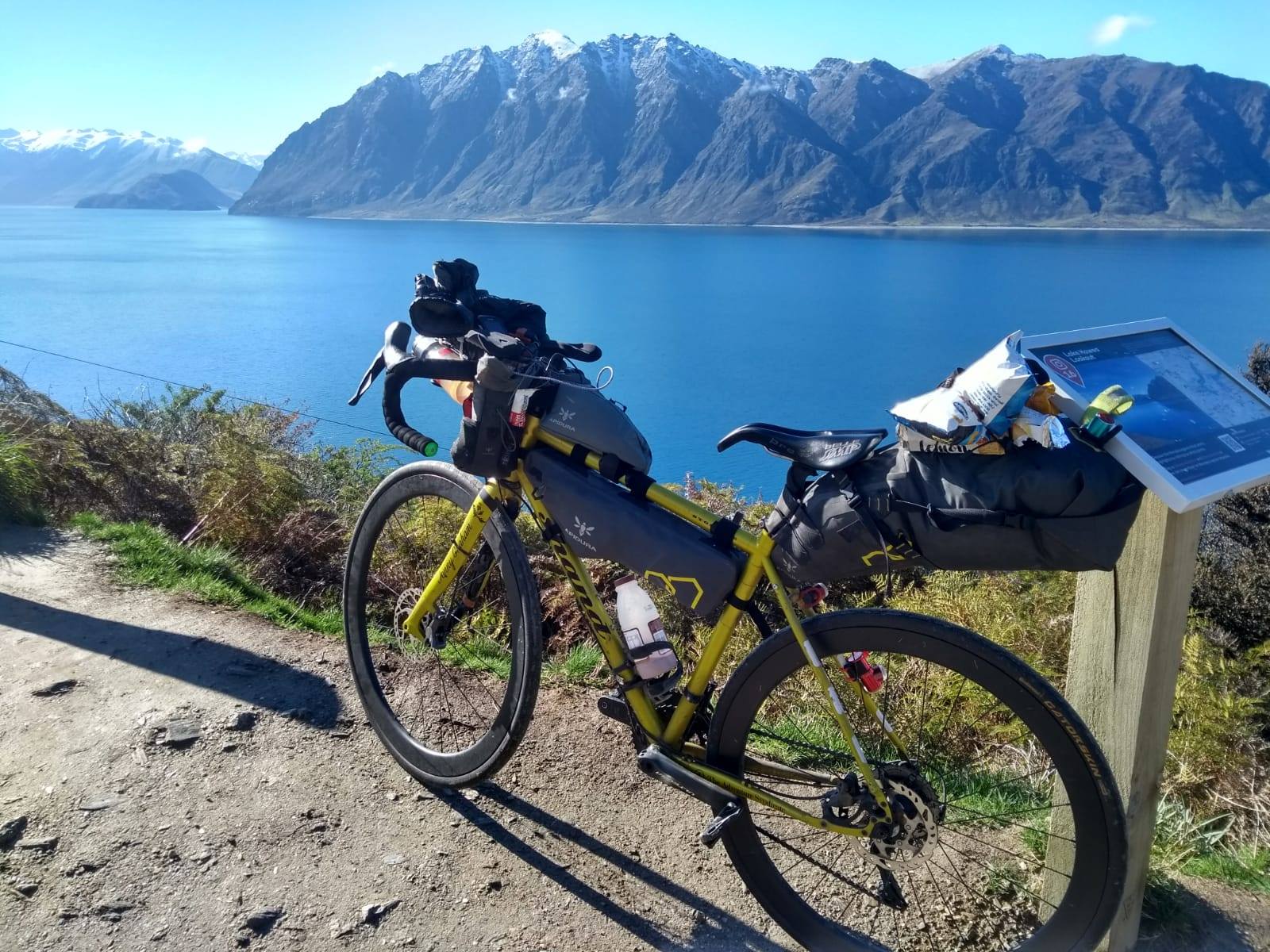 Jenny's journey was followed closely by fellow Cycling UK members and 'dot watchers' around the world – following her GPS tracker and via updates from us at Cycling UK, as we supported her throughout her record attempt.
They will now have the chance to experience the first-hand reality of the journey thanks to Eastbound, a 50-minute film which uses a lot of footage filmed by Jenny herself: "A lot of it's self-filmed, which gives a real insight into the gritty bits behind the scenes.
"And also the humour that you need to sit on your bike for that long and be happy, to not take it too seriously despite it being the most important thing in the world to you at that moment."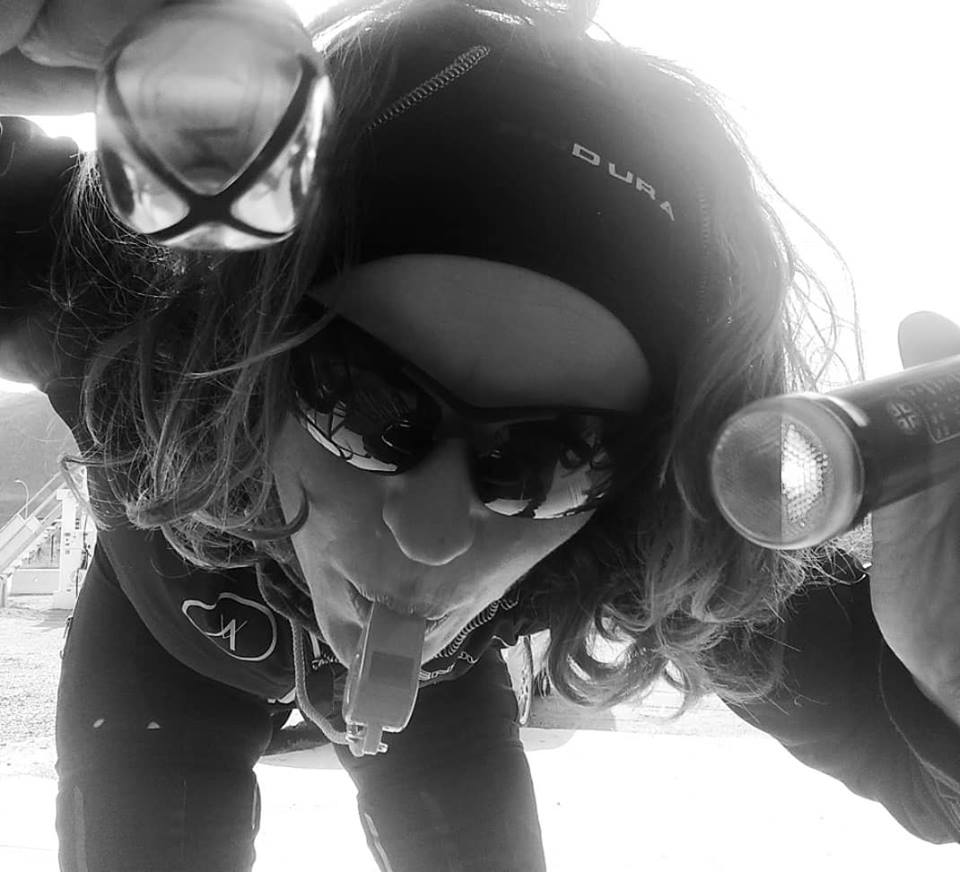 So how does becoming a world record holder change your life? For Jenny, the answer is: massively.
"It's changed my life dramatically. On a personal level, I see things as much more manageable, and myself as much more capable.
"It was also such a humbling experience – some of the places I travelled through, there was so much poverty. I was so acutely aware that my challenge was always by choice, and what a privilege it was to have that choice in my life. That stuff lasts for a lifetime."
Being a world record holder has also presented Jenny with lots of professional opportunities and chances to go on new cycling adventures.
There's been a UK-wide talking tour – sharing stories of the journey – and becoming a presenter for GCN, the Global Cycling Network, including making several films in Colombia for the new GCN+ adventure cycling and racing channel.
"The talking tour was a real passion, I really enjoy sharing stories in that form. And then going on adventures on bikes for GCN, discovering different cultures and sharing stories about it. It's all the dream stuff I would have wanted to happen. I feel really lucky."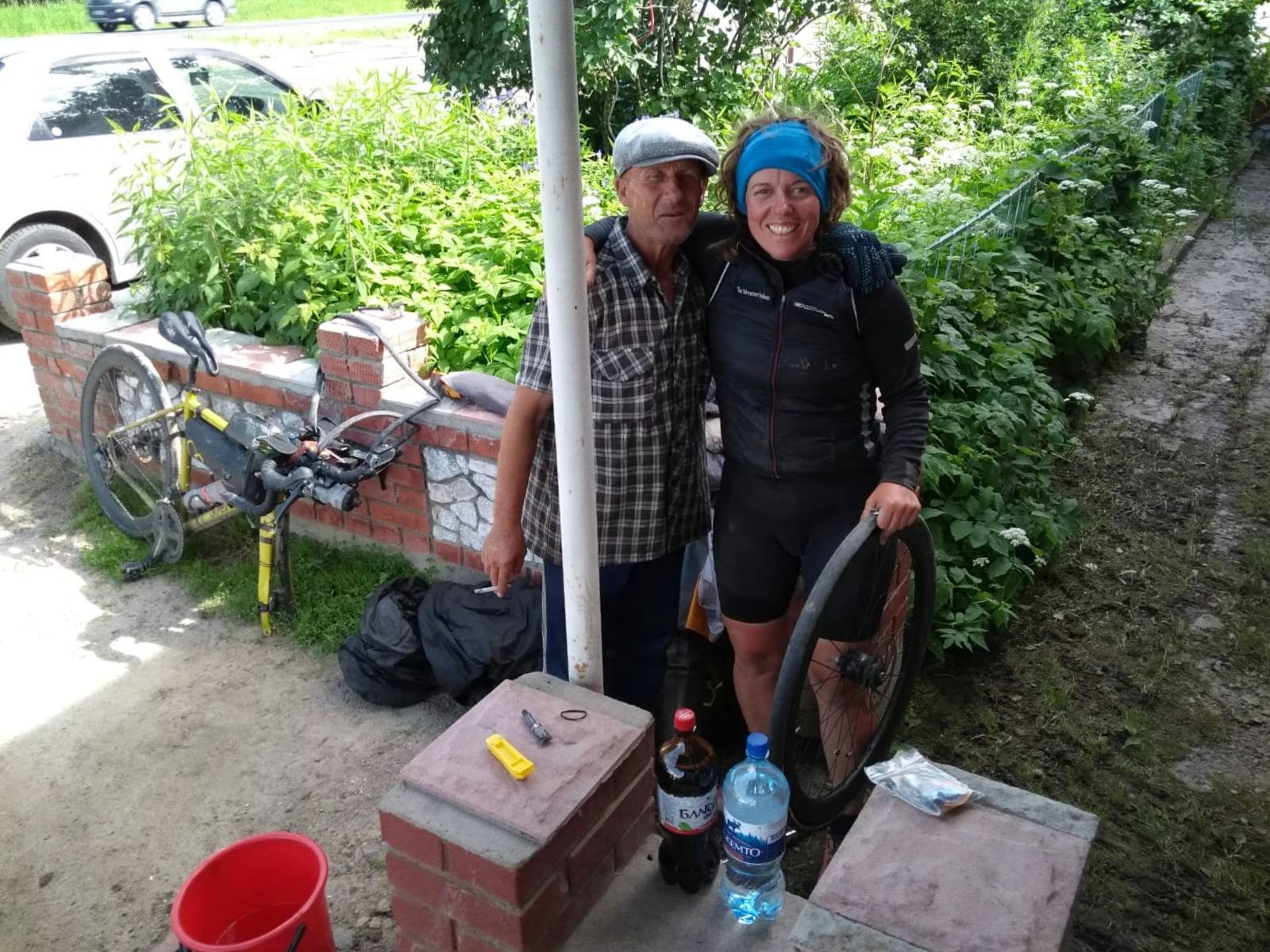 Jenny has also become co-director of Cycling UK-affiliated group the Adventure Syndicate, a not-for-profit organisation which uses the inspiring stories of women adventuring by bike to encourage people to push their perceived limitations.
It was while riding locally during the coronavirus pandemic that the Adventure Syndicate's latest project was born, which Jenny tells me excitedly about.
"It's been such a tough time for everyone, but I count myself incredibly lucky living in the Scottish Highlands. I've been doing so much riding close to home and discovering new places like so many people have been.
"That's how Source to Sea came about, it was inspired by riding next to my local river. We'll be travelling the entire length of four Scottish rivers by bike and packraft this year, sharing stories along the way."
Add to that starting to write a book about her journey, and preparing to race the legendary Transcontinental Race across Europe (if the event goes ahead and it's safe to do so), and it's fair to say that Jenny Graham is a very busy woman.
Before ending our chat I did have to ask one further question though: would Jenny consider taking on another world record?
"I work really well to a target, so I'd definitely consider going for another record! The journey to get there would have to be worthwhile, though, I'd never do it for the sake of it."
Viewers anywhere in the world can buy tickets to watch Eastbound at the Vancouver International Mountain Film Festival for $9 CAD (approx £5.20).