Overcoming the barriers to riding to work
I'm afraid my bike will get stolen
Find a bike that's comfortable and roadworthy. If you plan on leaving it in an unsecure area, or are likely to pop to the shops on the way home, a bike that doesn't attract too much attention is ideal. Forget thoughts of a high-end road bike or a full-on full susser MTB. A folding bike such as a Brompton can usually be taken into your place of work if you don't want to leave it unattended.
An old but reliable steel steed will be far more practical and can be obtained fairly cheaply from a bike recycling centre or eBay. You won't be devastated if it is taken and can replace it quite easily, but make sure it's roadworthy before setting forth.
A good lock is essential whatever you ride. For more information and tips read the Cycling UK guide How to: Stop your bike from being stolen.
The Government's cycle to work scheme can enable you to buy something newer if you wish, plus any accessories, at up to 25% off the retail price up to the value of £1,000.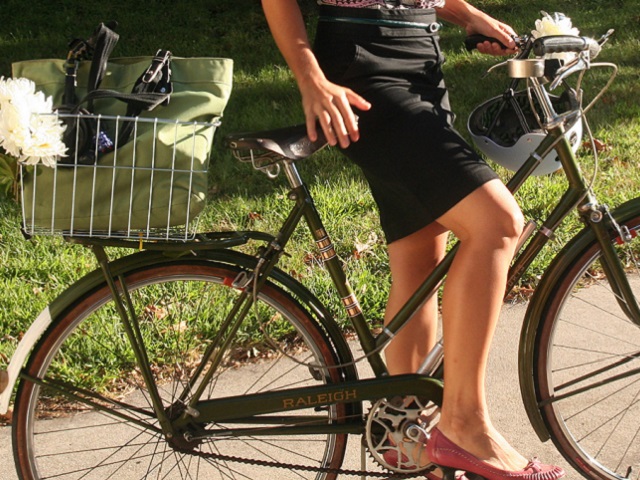 I'll arrive hot and sweaty
Some people swear that by cycling slowly you will eliminate the need for a shower when you get to work. This is fine if your journey is relatively short, doesn't involve hills and it isn't a hot day – for everyone else's sake, a shower or a quick wash is preferable when you arrive, unless your job is a sweaty or outdoor one anyway, in which case ignore this advice!
If there's no shower at work, though, a wipe with a flannel or a wet wipe, a squirt of deodorant and a change of top will help you feel and smell better than colleagues who have been squashed onto a crowded train or bus – or even just sat fuming in a queue of cars for half an hour.
I need to look smart for work
Nowadays, there is a large range of cycle commuter clothing that can double up as trendy daywear. Ranges by Ted Baker, Levis, Paul Smith and many more cater to office workers and hipsters and even high street chains such as Topman and River Island are getting in on the act.
Women can find great clothing through outlets such as Vulpine, Velovixen and Georgia in Dublin, but much of the technical clothing on the rails of outdoor shops such as Cotswold Outdoor could be suitable too – don't forget Cycling UK members get 15% off.
You could always ride to work in cycle clothing and take a few items with you to change into and ride home in, if you don't want to change again. But remember that most people who cycle to work in other countries do not wear any special clothing at all – they look on cycling as just another normal, everyday activity! For more information read Cycling UK's guide How to: Look smart when cycling to work.
I haven't got time
Do you go to the gym? You have time to ride to work. Do you waste ages stuck in traffic? You have time to ride to work. Do you spend half an hour looking for a parking space? You have time to ride to work. Do you wait for delayed trains and buses on a regular basis? You get the picture.
Note that 47% of commuter journeys are 5 miles or less, ideal riding distance and you'll be going door to door, thus saving more time. If you aren't sure of the route and how long it might take use our Journey Planner and read our guide How to: Plan a cycle route to work.
I'm not fit enough
You don't need to be that fit and regularly riding to work will soon improve your fitness anyway. And what else are you going to fit into a daily routine exercise-wise? Study after study has shown that we need at least some bouts of activity every week just to maintain a base fitness level.
I don't like bad weather
Although weather bulletins often talk about 'bad driving conditions', it doesn't actually rain that much in many parts of the UK. If it rains, you will get wet when you leave your front door, whether it's by bike or by any other means of transport.
Once you are wet, you can look forward to getting dry again and the right clothing will help, too. And at least you're moving, rather than standing soaking at the bus stop or walking to your car.
If you do think you'll be too cold, remember that exercise makes you hot. If you have enough layers on, you won't be as cold as many of the people who have more inactive journeys.
I'm scared of the traffic
Admittedly, some roads are not much fun to ride on, but there are usually alternatives if you do a little research. Websites such as CycleStreets' Journey Planner can help find quieter routes and also tell you exactly how much time it might take for your specific journey. A hybrid bike can cope with many kinds of terrain, whether canal towpath, bridleway, track or other off-road route.
Some cycle training can also help when dealing with traffic – find a local instructor on our website or via your local authority – but remember, cyclists are traffic so ride accordingly.
Have a look at our guide How to: cycle in traffic which includes advice about keeping out of the gutter, where to ride in the lane and road awareness. No human activity is completely risk free, but if you cycle to work, you reduce the risk of dying prematurely from heart disease, cancer and diabetes.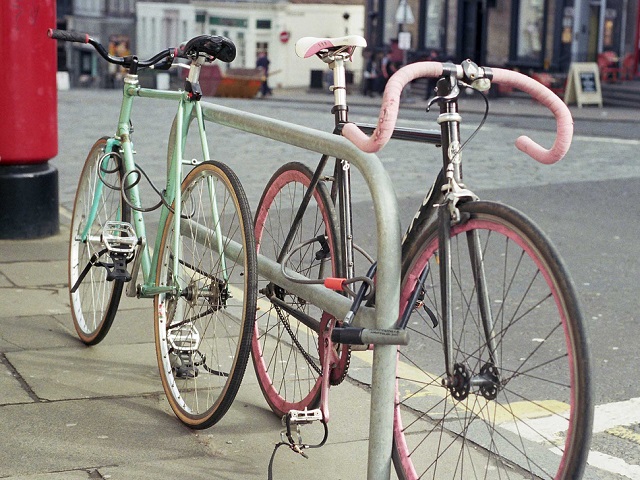 Apart from saving money, improving my health and helping the environment, what will I get out of cycling to work?
A fresh, energised feeling that will last all day, a clearer head, an appreciation of the changing seasons, fewer sick days, a journey you will look forward to rather than dread, improved wellbeing both physically and mentally, a more convenient way to run errands, an excuse to eat more, a slimmer waistline, a sense of exhilaration and fun every day – how many more benefits do you need to to give it a try?