100 Women in Cycling - Numbers 1 to 20
In no particular order, the first 20 women nominated for our 100 Women in Cycling List 2017 are:
1. Janet Gregory - Founder and Secretary of Two Mills Member Group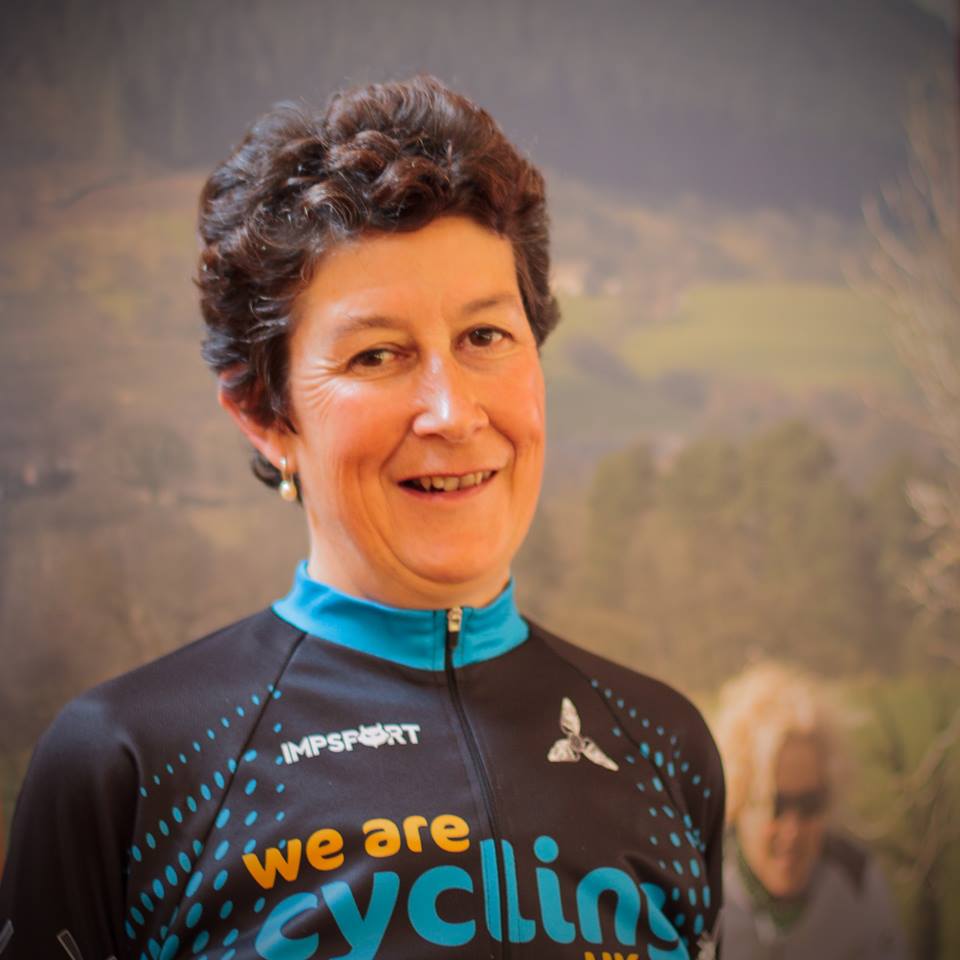 Janet is a giant on the local cycling scene. She has founded two local groups: CTC Two Mills and the Wirral Bicycling Belles. She is not only the secretary of both groups but also leads a large number of their rides. In addition to this, she runs a scheme to bring old bikes back to life and is in charge of a centre that helps people with disabilities to learn to ride.
2. Fozia Naseem - Ride leader and founder-member of HopOn.bike Community Cycling Club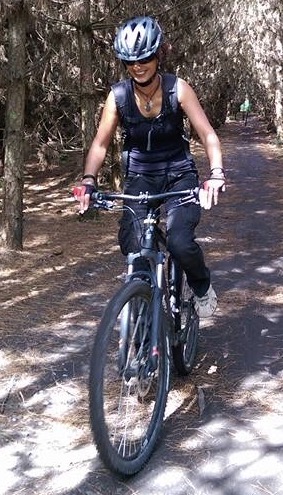 Fozia has been through many challenges in life, but one thing she did find gave her stability was being out on her bike. It was during cycling sessions ran by colleagues, that she met other South Asian ladies who wanted to learn to ride a bike. Many of them had the physical ability to do it, but they had a psychological block or self-doubt that held them back. Together they wanted to create a change and ignite the same passion of challenge and discovery which led to the formation of HopOn.bike Community Cycle Club. #OneVisionTwoWheelsThreeWomen
3. Claire Prospert - Co-founder of the Newcastle Cycle Campaign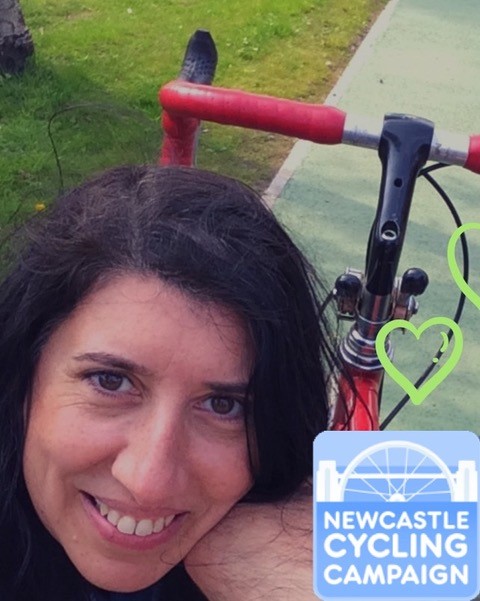 As co-founder of the Newcastle Cycle Campaign, Claire has committed the past decade to inspiring a clear, focused push to make safe space for cycling part of transport policy in the city.  She is a great ambassador for everyday cycling, championing inclusivity and leading by example as a woman for which cycling is an everyday urban transport solution that can be fun and feminine, whilst always communicating a clear-headed and focused message about the challenges we face to achieving real modal shift.
4. Dervla Murphy - Author and veteran cycle tourer
​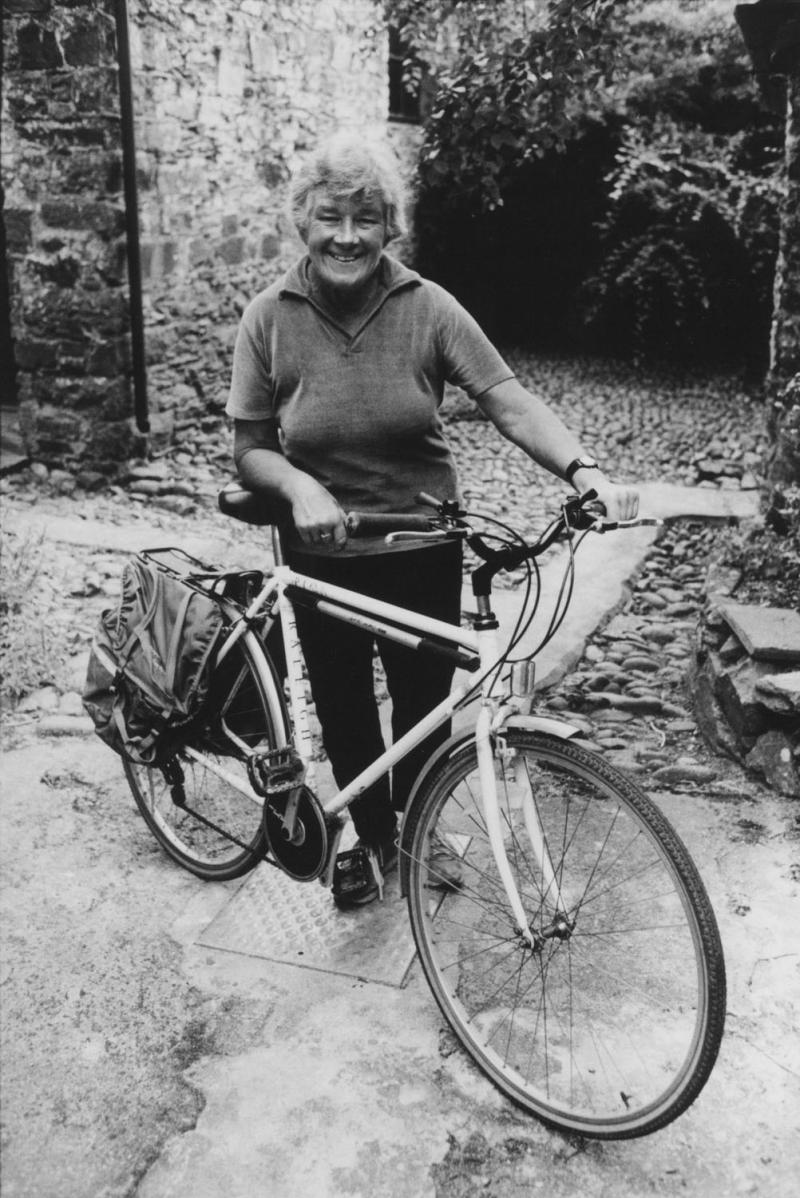 Dervla Murphy's first book, 'Full Tilt: Ireland to India with a Bicycle', was published in 1965. Over 20 other titles have followed. Dervla has won worldwide praise for her writing and has been described as a 'travel legend' and 'the first lady of Irish cycling'. Now in her 80s, she continues to travel around the world and remains passionate about politics, conservation, bicycling and beer. 
5. Ayesha McGowan - Aiming to become the first African-American professional female road racer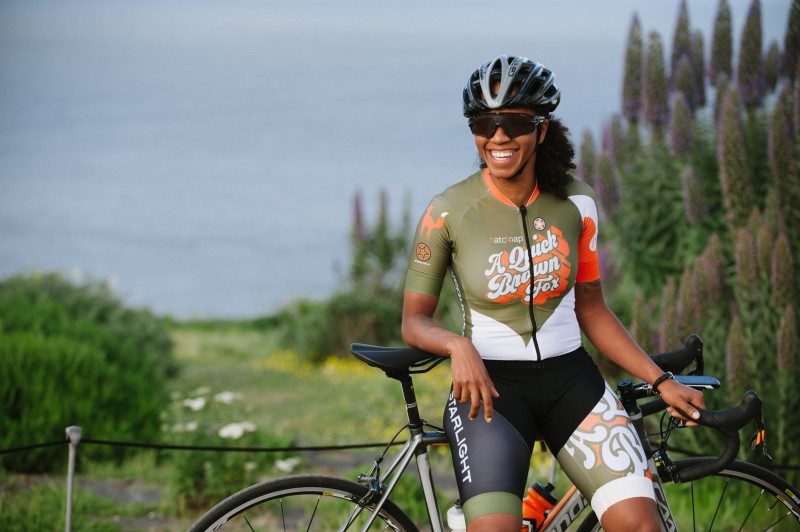 Ayesha McGowan is a relative newcomer to bicycle racing, but she won her first state championship in her third race. It didn't take her long to notice that there weren't many other women of African-American descent on the scene, and she's now on a mission to change that – to become the world's first female African-American pro cyclist, to be the role model she never had, and to encourage and inspire other women of colour to follow their dreams. Ayesha comes from a background of bicycle advocacy, and has worked as Branding Administrator for We Bike NYC, an organisation devoted to empowerment of women through bicycles, and as Director of Programs for InTandem, a project that helps people with disabilities get into cycling.
6. Jenni Gwiazdowski - Founder and Director of London Bike Kitchen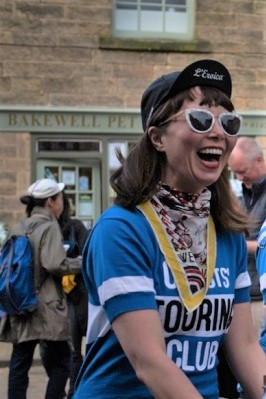 Jenni Gwiazdowski is the founder and director of the London Bike Kitchen, a DIY bike workshop in Hackney. Their goal is to get more people riding their bikes through education, empowerment, and fun. Twice a month they hold Women and Gender-variant (WAG) nights, a safe space for women and gender-variant people to learn about bikes and bike culture. London Bike Kitchen have also just started Team WAG with the aim of getting more women on groups rides with taster sessions in BMX, MTB, track, and road cycling. Jenni's next goal is to open a cycle touring specific workshop and to start a youth mechanics club with the local school, aimed at getting more women of colour on bikes and in the bicycle industry. 
7. Trudi Hammerton - new cyclist and mountain biker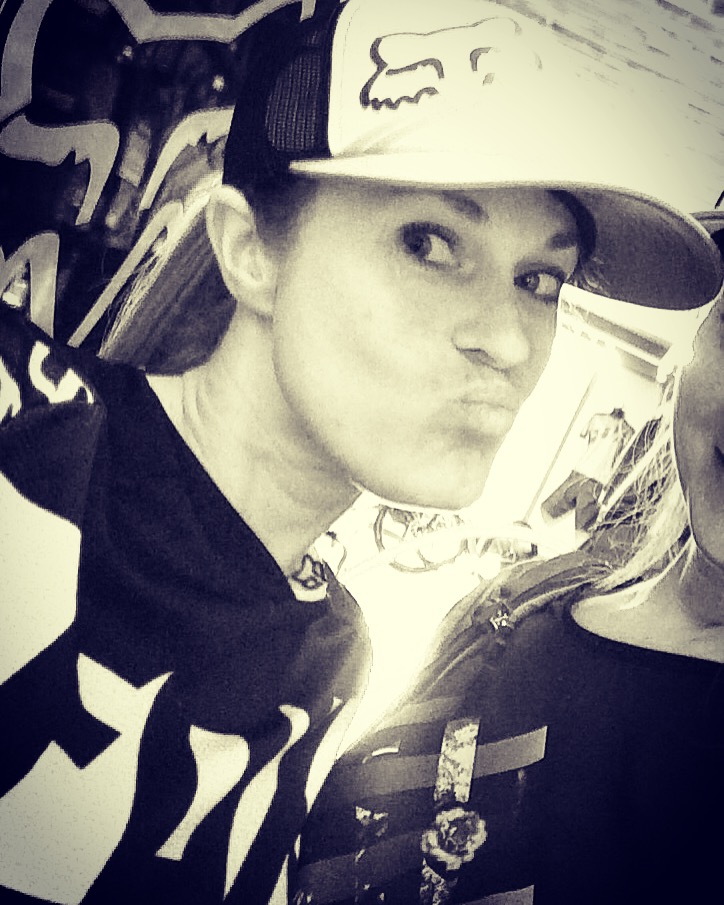 Trudi only started cycling seriously just over a year ago. She says: "A year ago I started mountain biking...since then I have overcome so many fears on the trails, taken the bike down some steep drops, got air on the bike and got fitter...but most of all, the good friends that I have found that have made this whole experience even better....I have never looked back and riding has enriched my life with some pretty amazing times, helped me through some rough patches in my life, kept me sane, kept me going and made me stronger! I have even got a road bike since too!!"  She uses imagery on social media to capture the fun and excitement of bike riding and inspires others to follow the pursuit.
8. Sue Booth - Founder member of Chester and North Wales Member Group's Fabulous Ladies cycling group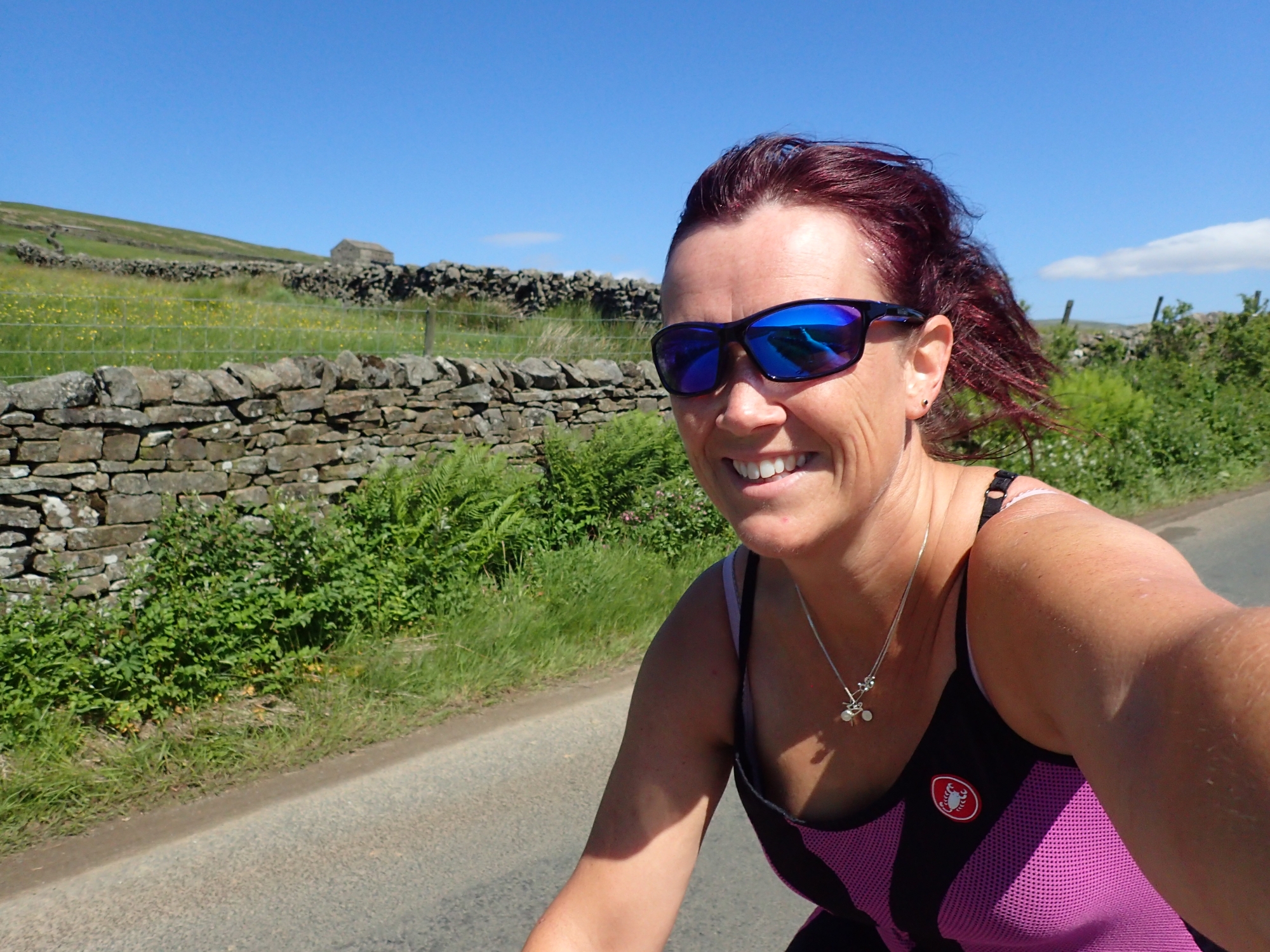 Sue said: "I was 15 when I had my first bike, and after exploring the lanes a little on my own, I realised there was a local CTC club - after the first ride I was hooked.  It was like a rambling club on wheels. I grew up and into cycling with them, good old fashioned Carradice saddlebags, rough stuff (off road before it was a thing), camaraderie and just enjoying being on a bike.  We went to the birthday rides, and when I had my first cycling club top, I was so proud! Leap forward twenty years, my children were about 10-12, we had ridden as a family a little and supported local events.  I realised how few women rode the early season tourist trial, a 50 mile ride in March as a start to the year. I ran a 'Five miles to Fabulous' event in 2008, and thought I may be able to carry on with this once a month, to encourage women to ride, demystify the experience, and introduce to the concept of group riding."  The group is still going strong today. 
9. Jeannie Welford - The first female member in 1880 of the Bicycle Touring Club, which eventually became Cycling UK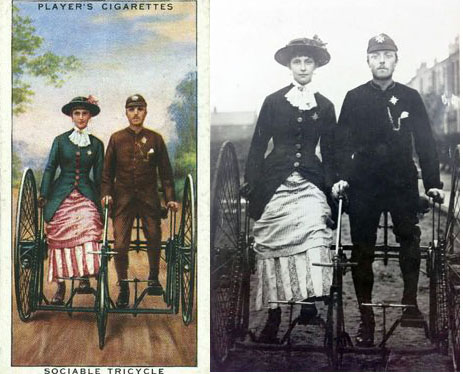 In October 1880, Jeanie Welford (née Jeanie Agnes Morgan) became the first woman officially inducted into the BTC. Jeanie was born on 8 December 1854 in Oldbury in the West Midlands, making her 25 years old when she joined the club. Jeanie's brother Stanley was an avid cyclist who took her on tricycle outings and likely introduced her to the BTC. Jeanie was still using her maiden name when she applied for BTC membership. Soon after joining, she married fellow club member Richard Walter Deverell (W.D.) Welford of Newcastle-on-Tyne.
10. Shaafia Bi - Secretary of Saheli Ward End Community Cycle Club
Shaafia has been a Cycling Instructor for nearly 10 years, teaching Bikeability to adults and children. She has also been a Sky Ride leader and Breeze champion. Her focus has always been to encourage more women to take up cycling hence her work with Saheli, dedicating her weekends to doing this alongside her full time job with Barnardo's and the Ride Active programme. She has taught hundreds of women how to cycle and has played a pivotal role in getting women in her community to cycle regularly.  She is currently taking a break due to family commitments but has still help set up the  Saheli Cycling Club and will continue to be the Club Secretary and mentor the new Ride Leaders.
11. Angela Walker - Secretary of Sheffield District Member Group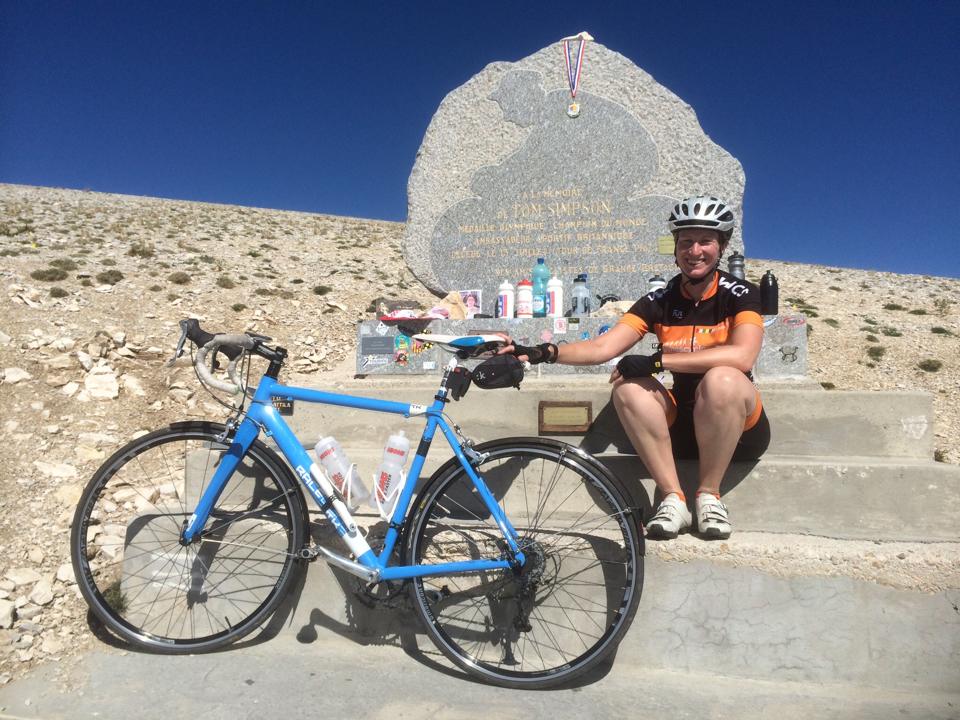 Angela said: "Cycling is big part of my life. I use a bike for my everyday transport around Sheffield, the city that I live in, but I also ride a bike to escape from the city and explore the world. From the Peaks and Dales just outside my home town to journeys that take me much further from home. I like the way that the world looks when you view it from a bicycle. For the past two years I've been the secretary of Sheffield District Cycling UK member group, a role that's enabled me to share my love of cycling with others and encourage new members, especially women, to get on a bike and have a go. I'm not the fastest, the fittest or the strongest cyclist but I like to push myself to my own personal limits and that's why the world of audax and endurance events appeals to me. For my latest challenge, I'm taking part in the Transcontinental Race 2017. I'll be racing as one half of a pair with my teammate, and friend, Julie. You can follow our progress at veloelle.wordpress.com."
12. Ulli Harding - A Director of Edinburgh Festival of Cycling, founding member of Belles on Bikes Edinburgh
Ulli is a Director of 'Edinburgh Festival of Cycling', aka @edfoc, as well as the organiser of the Original Edinburgh Night Ride @EdinNightRide. She is also co-organiser of Edinburgh Belles on Bikes (and a scientist by day).
13. Michelle Bergstrand - Investigator on the Major Collision Investigation Team for North Yorkshire Police and the Lead on NYP's 'Operation Close Pass'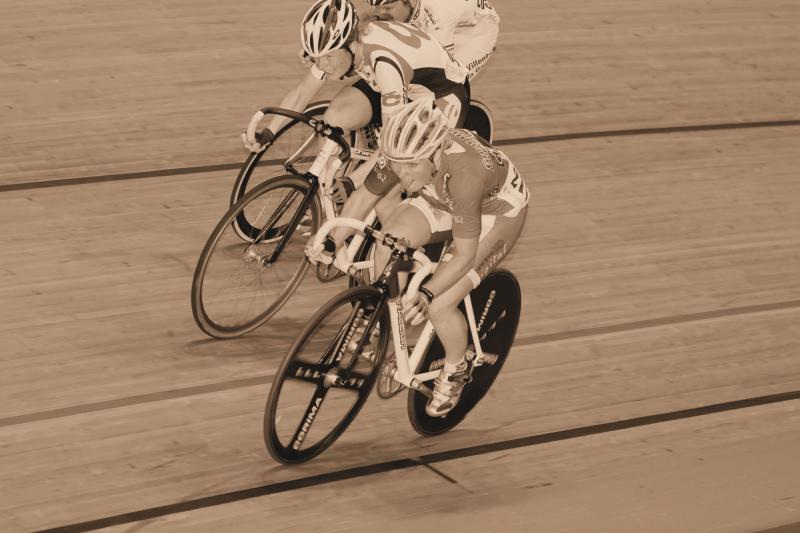 14. Laura Moss - Creator of the Cycle Touring Festival, a Director of the Adventure Syndicate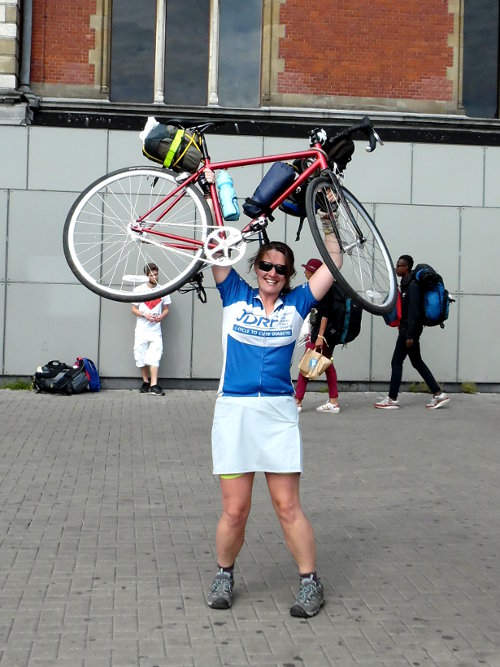 Laura said: "I created the Cycle Touring Festival to bring people doing cycle journeys together. The overall aim is to equip and inspire people to explore the world around them by bicycle. A couple of years ago, I spent 16 months cycling 13,000 miles round the world. I came up with the idea of the Cycle Touring Festival while I was away, motivated by a desire to bring together the cycle touring community to share knowledge and experience from the road. The overall aim is to equip and inspire people to explore the world around them, by bicycle. It's a non-profit event and we deliberately keep things small, friendly and non-commercial. I organise it around my full-time job and it really is the highlight of my year. People comment that they feel like they've found their 'tribe' when they come along, which is exactly how I feel."
15. Lorraine Dixon - Ride leader, Breeze Champion, cycle instructor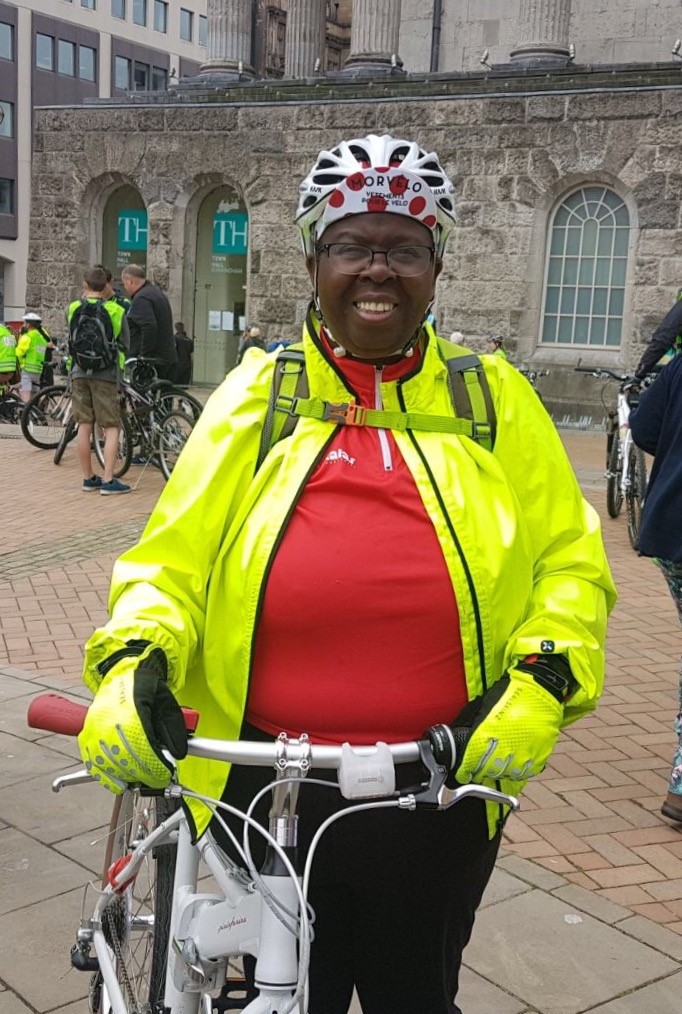 Lorraine rides with the Birmingham-based Joyful Bellas and Fellas Community Cycling Club. She has developed her cycling massively over the last year, becoming a ride leader, Breeze Champion and also a cycling instructor (NSIP). She is a very important character within the club and aside from this, she is a teacher, pastor, DJ and mother of two.
16. Jill Bissell - Bikeability instructor in Wokingham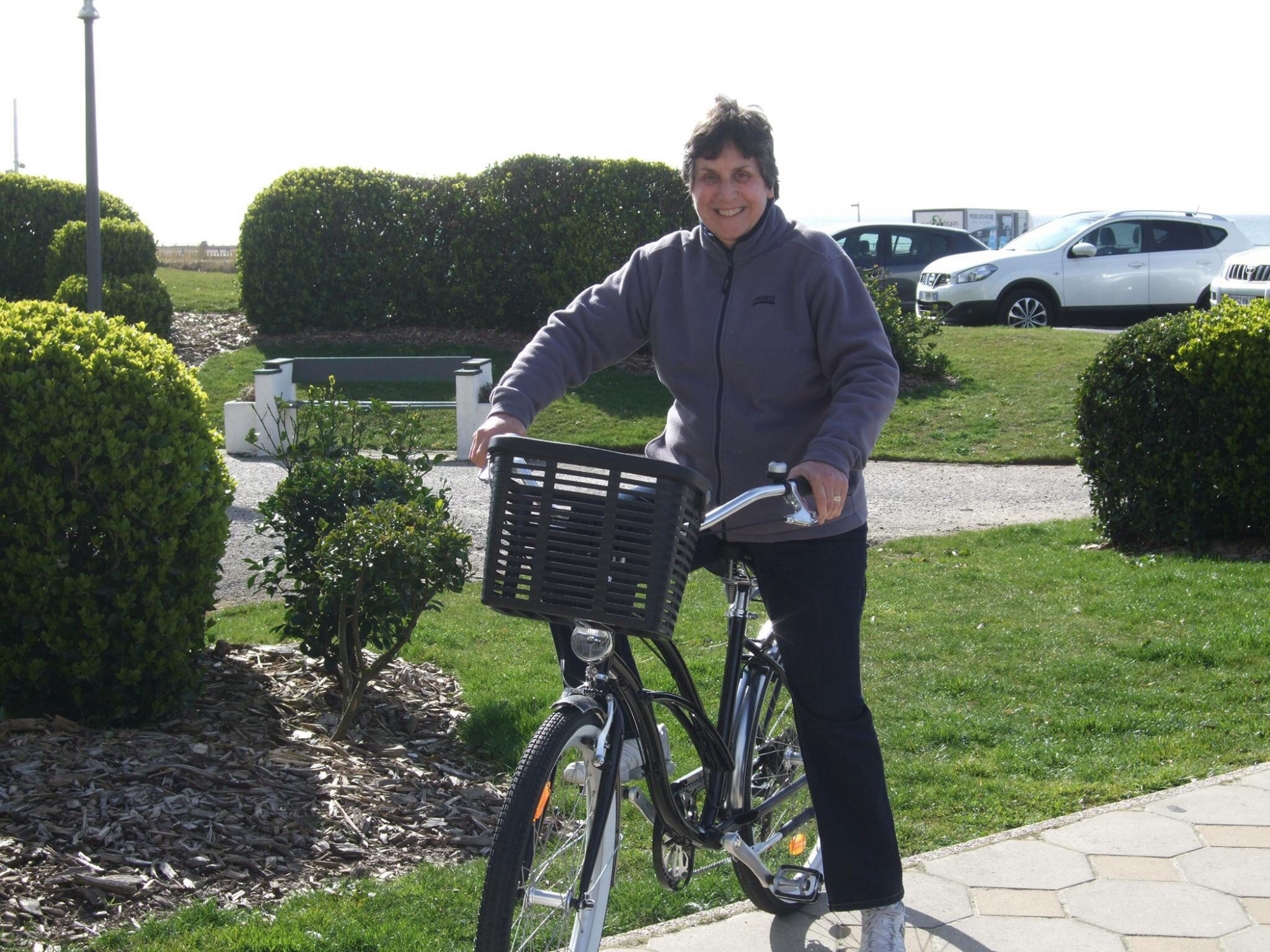 Jill is well-known and loved in the community and schools where she champions cycling, delivers assemblies and workshops and works closely with the road safety officer to educate and encourage children and adults alike in the joys of "safe" cycling. She has been a Bikeability instructor in Wokingham for over a decade teaching young people to cycle around the town and giving thousands of young people cycle and road awareness skills to have fun and safe journeys. She also has been an integral part of setting up and running of ladies only rides in Wokingham that now has a regular group of female riders. She has spoken at many schools about the benefit of cycling and how to stay safe, and pioneered cycling, enabling it to thrive in her local area.
17. Josie Dew - Vice-President of Cycling UK, cook, prolific author and cycle tourer
​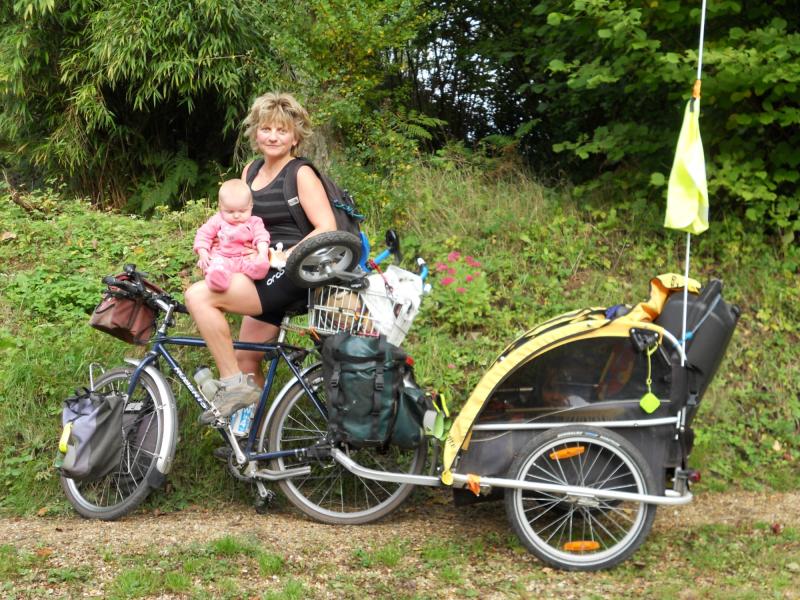 18. Ruth Cadbury MP - Former Chair of the All Party Parliamentary Cycling Group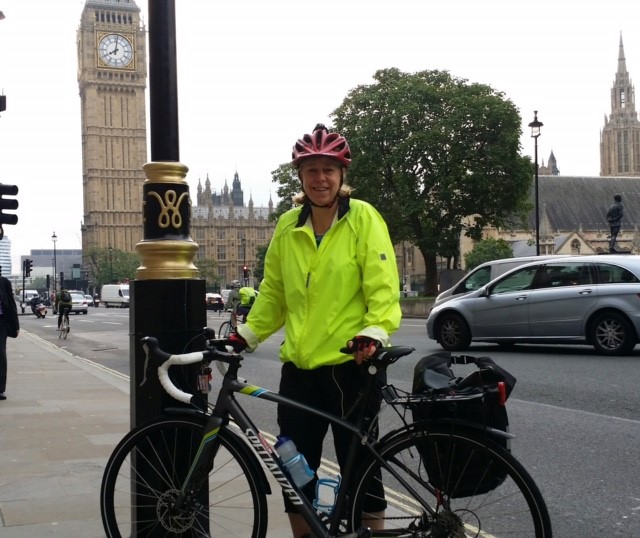 Ruth Cadbury has been the MP for Brentford and Isleworth constituency since May 2015. She successfully defended the seat for Labour in the 2017 snap general election, increasing her majority by nearly 12,000. She joined the Labour Party in 1981. Ruth believes the point of being in politics is to change things for the better for ordinary people. Whilst she has significant experience of national politics, it is at local community level where she wants to make a difference. A committed environmentalist, Ruth is also a keen cyclist.
19. Shannon Galpin - Humanitarian, activist, writer, speaker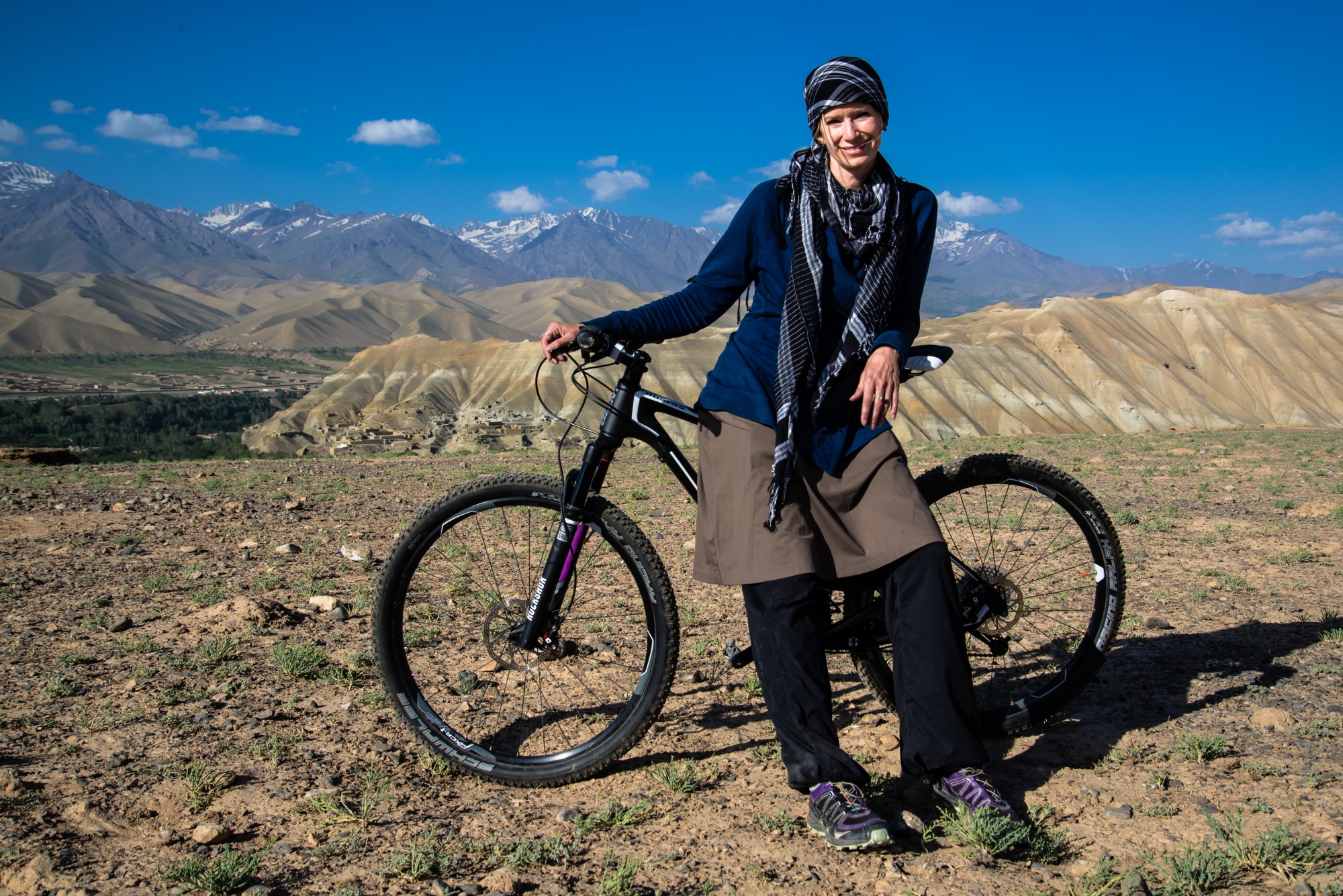 An avid mountain biker continually focused on breaking gender barriers, in 2009 Shannon became the first person to mountain bike in Afghanistan, a country where the culture does not allow women to ride bikes. In 2010, she became the first person to ride across Afghanistan's Panjshir Valley. Shannon contributes to the Huffington Post and Matador Network. Her work has been featured on Dateline NBC, New York Times,  NBC Nightly News, ESPN, National Geographic Adventure, and in Outside Magazine. Her first TEDx talk was in 2012 on the Power of Voice which best illustrates the thread that links all of her work together.  Shannon's memoir, Mountain to Mountain: A Journey of Adventure and Activism for the Women of Afghanistan came out with St. Martin's Press in September 2014. 
20. Catherine Thompson - Bike mechanic at Outspoken Cycles in Cambridge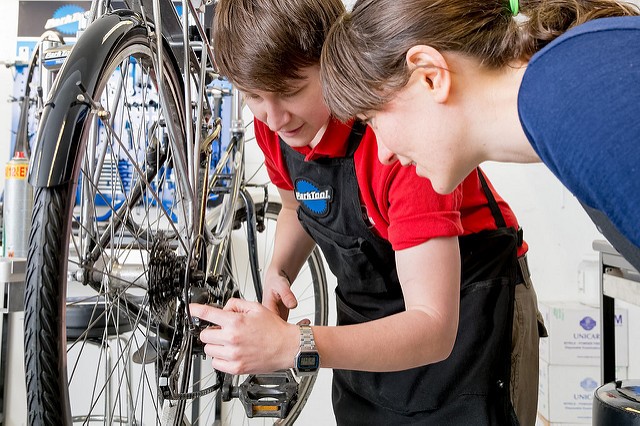 Catherine's nomination reads:  "If cycling, like most sports, is still male-dominated, then workshops and bike mechanics must be even more so. Catherine stands out as an exceptional talent and an inspiration. As a 40-something male, I was (pleasantly) surprised to find a woman leading the Velotech Gold mechanic course when I arrived at Outspoken. Catherine is obviously a highly skilled mechanic, but more than that, she is an exceptional teacher. I have never been mechanically-minded or able, but thanks to her patience, her clear explanations and general brilliance, I am now able to maintain a fleet of mountain bikes - she even gave me the confidence to fix my broken washing machine myself, something I would never have even attempted without her. Cat, you're a star!"