Cycling to the Christmas market
If you happened to be at the German Christmas market in Birmingham on Sunday, you may have noticed a troop of 13 tinselled-up female cyclists arrive. Joyful Bellas and Fellas, a Cycling UK-affiliated club, rode six miles up from Kings Norton to the centre of the city at the weekend, in celebration of the end of the group's first full year together.
Helmets were then swapped for more festive headwear, and the winner of best dressed of the group, Mandy, received a box of chocolates. Bicycles securely parked, the group then melted into the crowds in search of gifts and goodies, and for a few of them, terrifying funfair rides.
It was a really feel-good way to end the year 

- Joy Anibaba, Joyful Bellas and Fellas
Joyful Bellas and Fellas' Ride Leader volunteer Joy Anibaba said: "It was a really feel-good way to end the year – although it was so good we now have another one planned for the 17th for a mixed group."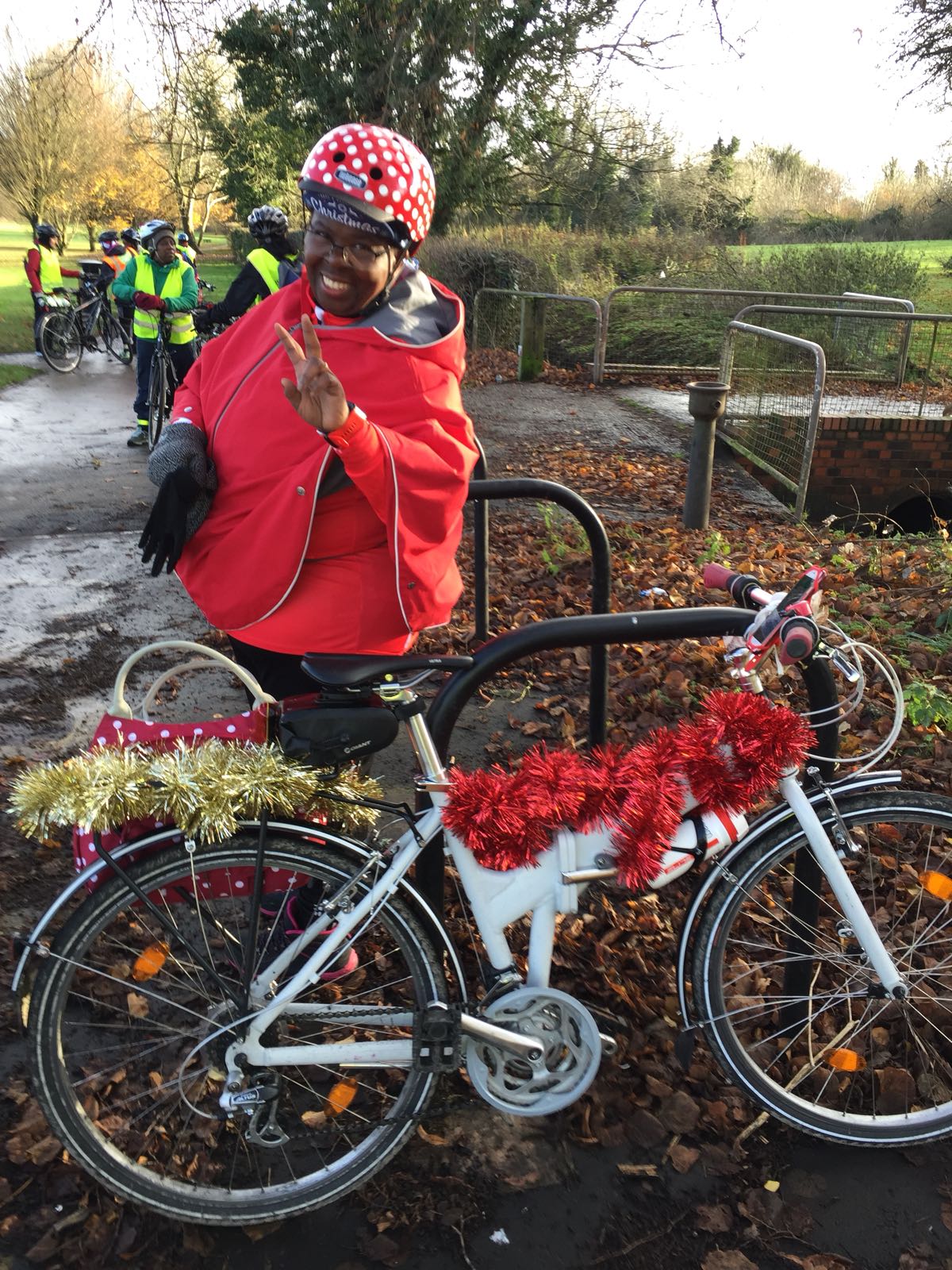 It seems to be the mantra of Joyful Bellas and Fellas to just squeeze in one more ride.
 "In July, we saw the club's one year anniversary as a Community Cycle Club," Joy said. "But it seems so much longer!
"We started with one ride a week at Edgbaston Reservoir; now we have five rides a week – bar the one we skip in the winter, which is a long and fast ride as it gets quite dark."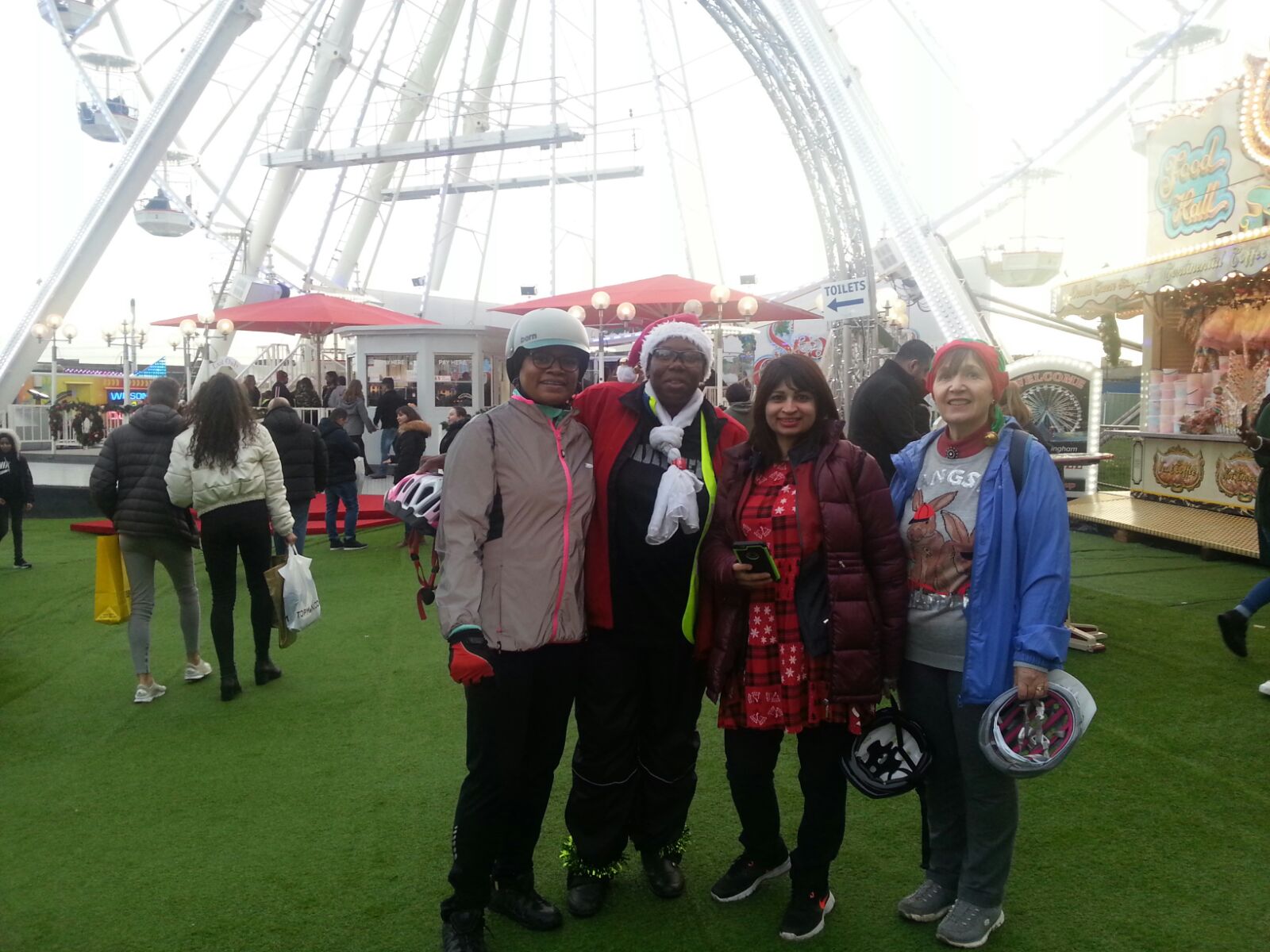 Next year Joyful Bellas and Fellas wants to offer a greater variety of rides in recognition of their growing numbers. They'll be running more at an intermediate level, as well as longer expedition rides out to interesting destinations. Joy is already scoping out a minibus to take them exploring further afield, as well as planning 'reccy rides' for the spring. Stratford Upon Avon, the Peak District and National Trust estates around Birmingham are all on the hitlist, as well as a trip out to the Preston Guild Hall, and a ride along the glorious Stratford Greenway.
Although Joyful Bellas and Fellas do sometimes run women-only rides, the club is welcoming to anyone and everyone. So, if you fancy getting out and about around Birmingham in the New Year, get in touch!