Birmingham Community Cycle Club reaches Paris!
Tasleem has been a member of Balsall Heath Community Cycle Club since January and now holds the role of club secretary. The club was recently awarded Best Cycling Group in Cycling UK's Volunteer of the Year Awards for 2018 for its volunteers' inclusive attitude and support to local people looking to cycle.
Tasleem says "I used to do a lot of cycling pre-kids, and a lot of running before that, too. A knee injury initially got me into cycling, and now my children are older, at four and six, I feel I can take a bit more time for myself.
"Cycling makes me relax. I feel better when I've got my cardiovascular system pumping and I'm out in nature. I also wanted to have more of a role the community; Balsall Heath runs from my mosque."
But an international cycling trip hadn't ever crossed her mind – until fellow Balsall Heath CCC member Maysum floated the idea. Tasleem and her friend Sajida jumped at the chance. Together, they would catch the ferry to France and spend the weekend cycling hundreds of miles to Paris.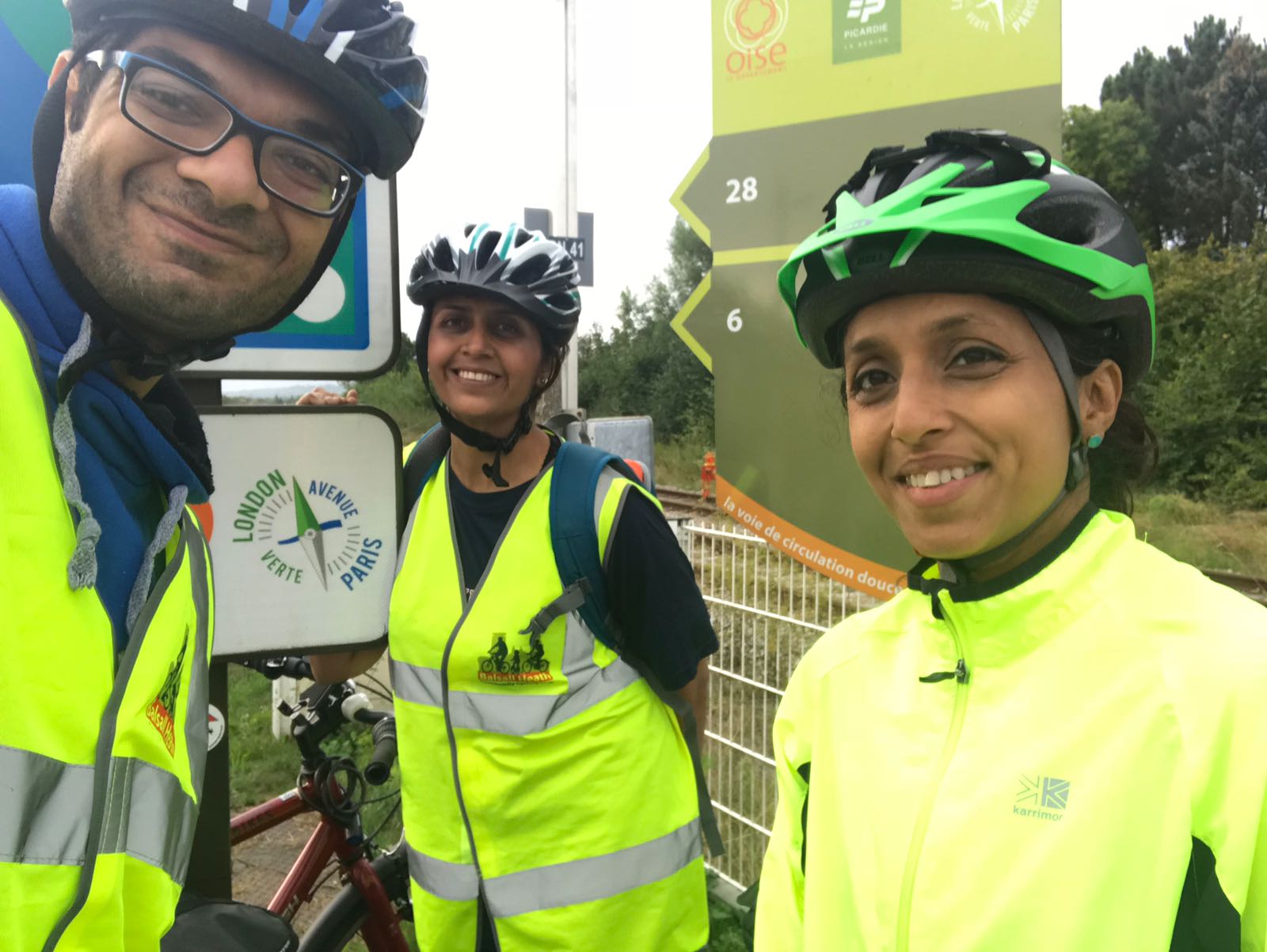 Tasleem remembers her nerves at committing to such a distance.
"I would get up at 6am to train before my family would wake up and leave my kids with my husband for a few hours."
Despite all the preparation, the first stages of the journey didn't quite go to plan.
"We caught the train down from Birmingham to Euston and then had to cycle across to Victoria on the Friday night. It was raining and awful and we got a bit lost. I've driven in London many times before, but Sajida hadn't and she was quite nervous.
"We missed our original train out to New Haven and had to get the next one. This one ended a few stops earlier because of engineering work and of course the replacement bus service didn't take bikes!"
A taxi saved the day and got the group safely to their accommodation before the morning ferry across the channel.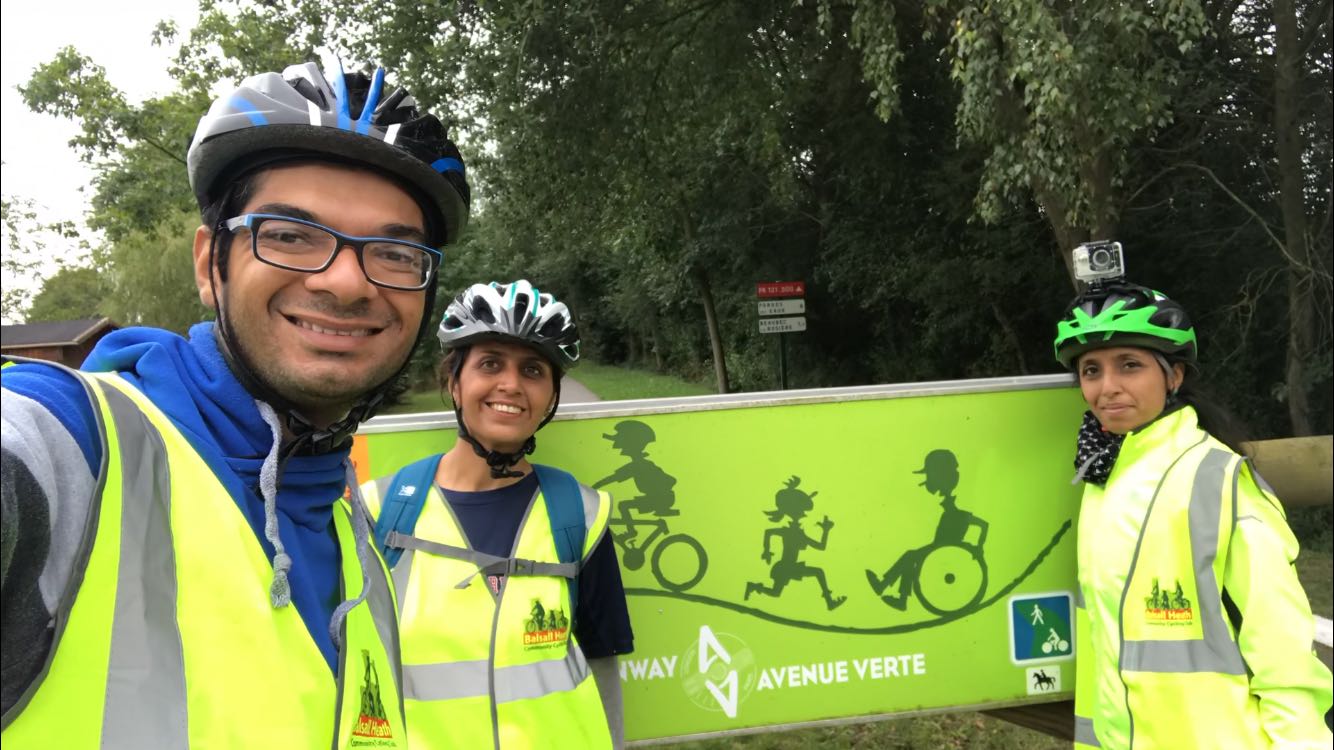 After procuring the essential pre-trip meal of a kebab, Tasleem, Sajida and Maysum found the French stretch of the Avenue Verte – a 152-mile cycle route linking the Channel port of Dieppe and Paris.
Over the weekend, the trio navigated beautiful sleepy villages, stayed on farms amid apple trees ;and searched for food supplies during a French Bank Holiday. And they made it to the end, getting that all-important snap in front of the Eiffel Tower to take home.
If we can do it, anyone can!

Tasleem
Tasleem never imagined that getting back into cycling would lead to such an adventure, and she hopes that others can see the joys and possibilities being part of a Community Cycle Club can offer.
She says, "As a woman and as part of the Asian community, I see that sports are not really encouraged. There's a focus on education and getting into a certain career, and activities like this can fall by the wayside.
"With this trip, I wanted to be a role model. We're middle aged – if we can do it, anyone can!"