Sheffield Making cycling e-asier booking
What are you waiting for?
It's time for communities in Sheffield to discover how e-cycles can make everyday journeys easier. Hopping on an e-cycle regularly avoids having to pay for expensive fuel and car repairs. Not only that, they also bring mental and physical health benefits and contribute to a cleaner environment.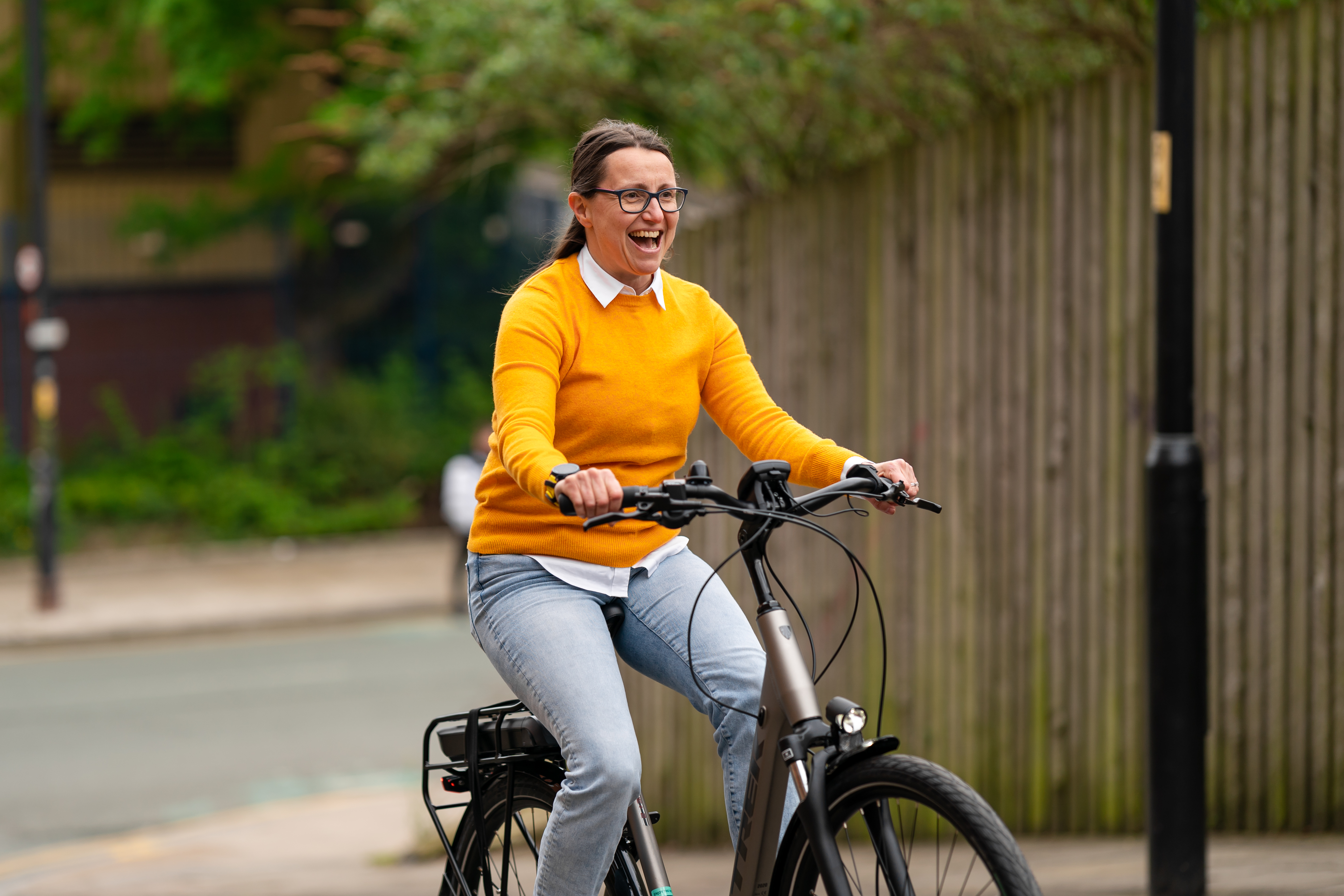 To ensure you get the most out of your free e-cycle tryout or loan, please note our terms for booking
Abide by the Highway Code
Use the e-cycle reasonably and responsibly
Return the e-cycle clean, with the battery fully charged and in the same condition as you collected it in (loans only)
Return the e-cycle on the date, time and place stated on your booking confirmation or such other place as agreed by us in advance at the end of the hire period 
Ensure that all data provided by you is accurate
Sheffield loans
Are you interested in a free one-month e-cycle loan?  Click the dropdown menu below to check availability near you..
No availability? Join our mailing list to receive email updates
NHS Sheffield e-hub
Staff employed by NHS Sheffield can access free e-cycle skills and confidence sessions and loans at selected hospital locations in Sheffield. Click here to find out more.