Clive Spearman-Oxx 1934-2023
Thursday, 02 November 2023
Clive was born 11 January 1934 in Worcester Park, Surrey.
His cycling started on a blue Triang tricycle. Adding a trailer, he delivered grass and dandelions to rabbits kept for food by his grandfather.
Clive was five years old when war broke out. His mother refused to allow him and his twin sisters to be evacuated from their home so he had an exciting time collecting shrapnel, exploring bombsites, watching dogfights and Doodlebugs. One night in 1940, the house backing onto the family garden was destroyed by a bomb. Clive slept soundly through it all.
After the war, he was given his first bicycle, bought from Burgon's the radio and cycle shop in North Cheam. It was a Hercules with Westwood rims, rod lever brakes and Sturmey Archer 3 speed gears.
In 1948, his mother spotted a notice inviting newcomers to join Cycle Touring Club (CTC) rides. He cycled proudly to the meeting place at the Granada Cinema, North Cheam, on his renovated pre-war AW Cycles frame, re-sprayed 'Silver Flamboyant'.
The CTC leader sternly stated that his machine was unacceptable because it was not painted black and club rules required bikes to be fitted with mudguards. Despite this crushing rejection, Clive persisted and rode with the North Cheam Section, the Wanderers, and the Intermediates.
He had great memories of post-war Section runs with large numbers, enthusiasm, packed clubrooms, a variety of competitions, social events and 100-mile runs on Sundays, ending with afternoon teas where slabs of bread and jam was eaten ravenously.
Clive rode his first time trial in 1953: the Kentish Wheelers 25 miles Novices Scratch TT.
Conscripted in 1953 into National Service, Clive trained as an RAF flight controller, directing British and US jet fighters. He enthusiastically continued cycling during his service.
On 48-hour leave passes from bases in Wiltshire, Buckinghamshire and the Isle of Portland, he regularly cycled home to Cheam, totalling more than 15,000 miles in that year. He enjoyed RAF life, choosing to extend his service for an extra year and was sent to Brugen in Germany, where he started a cycle club.
On demob, he was faced with the choice between flight control in civil aviation or a career in advertising. He chose the latter. He worked in advertising until 1990, then took other jobs including gardening, traffic warden and park ranger.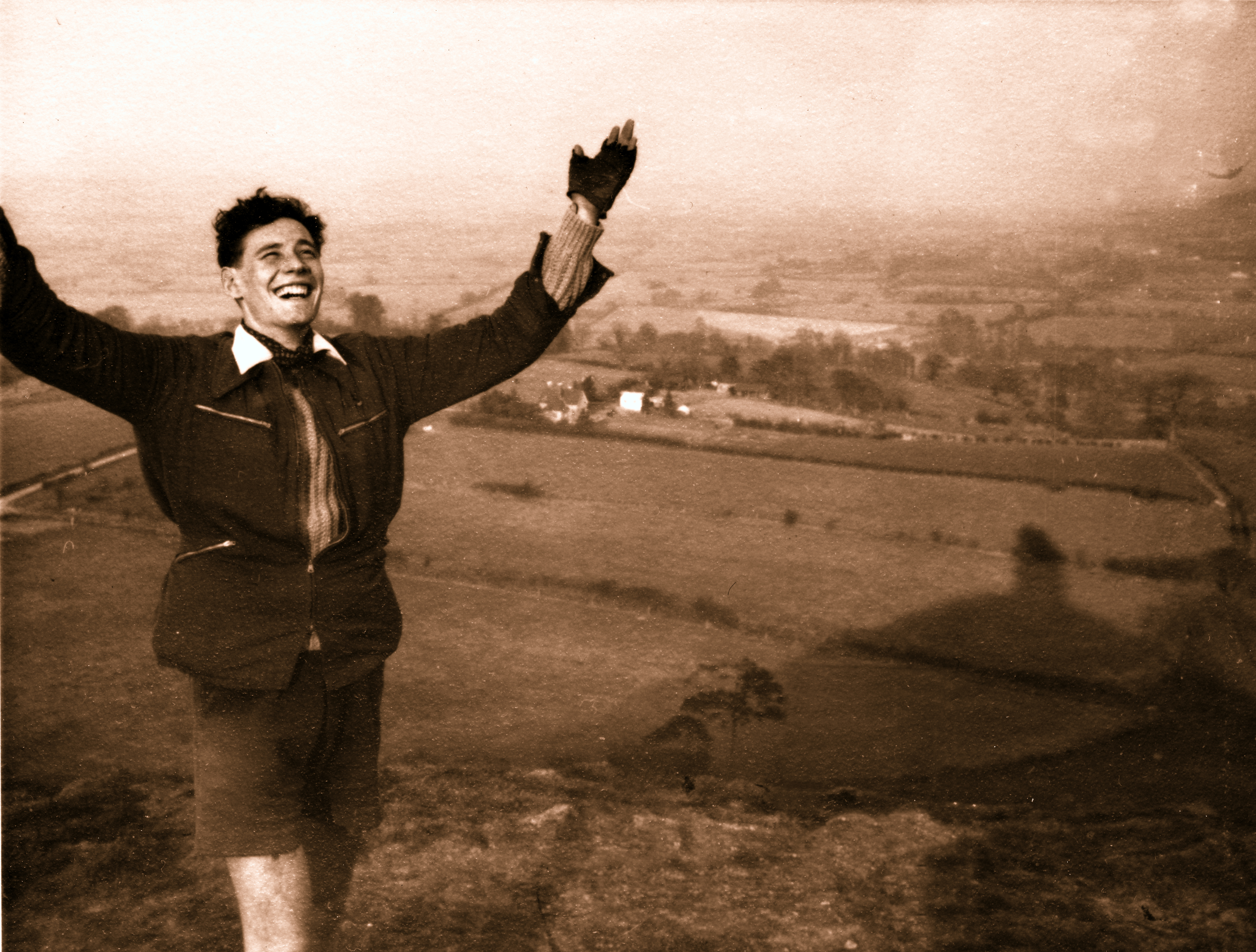 In 1959, Clive sold his beautiful AS Gillott bicycle in exchange for an engagement ring and married Judith. They had two sons, Jonathan and Simon.
Between 1960 and 1982 he lived in Weybridge, Guildford, Norwich, Bournemouth and Richmond. These many moves were caused by a difficult marriage, which finally ended in divorce in 1982. He bought his eighth house in Carshalton, Surrey, where he lived for the next twenty years.
The trauma of his divorce provided an opportunity to return to cycling. On a lucky visit to Richmond Cycles he saw a list of SWLDA rides on the notice board, the same format from 20 years previously.
The Cheam & Morden Section still existed, with his ex-school friend Peter Mitchell as secretary. A call to Pete, who immediately recognised his voice, meant he was back in the saddle. He immersed himself in voluntary work with the CTC, the spare bedroom becoming his office, completely filled with books and paperwork.
In 1987, he took over the position of hon. secretary for the DA, editing the DA magazine, the Sou'Wester, for the next 14 years.
Clive assisted in the introduction and development of a new Section, the Beginners, and worked on community projects such as Dr Bike in Sutton and at local events. In 1989, he organised the 12th Home Counties Rally, held at Dorking.
He retired as secretary in 2002, to concentrate on council roles, but continued his involvement in DA activities as rides leader, co-organiser of the DA's Reliability Rides and editor of the DA newsletter.
In 1999, Clive was elected CTC National Council member for London, Division C. He was committed to Vision 2000 and expansion via proposed introductory membership for cycle users. From July 2000 Clive was chair for meetings in the new CTC London Region.
Clive worked on CTC council sub-committees. He served on the Commercial Committee and two working groups: the Editorial Committee, which reported on content and production of the CTC magazine, and Project Webtask working group, which studied the most effective use of the CTC website. This included internal and external IT services and establishing CTC as a primary information source for cyclists.
He was also secretary for the newly established Constitution and Regional Committee, working in partnerships with LCC, Sustrans, GLA, LBcog and TFL organisations.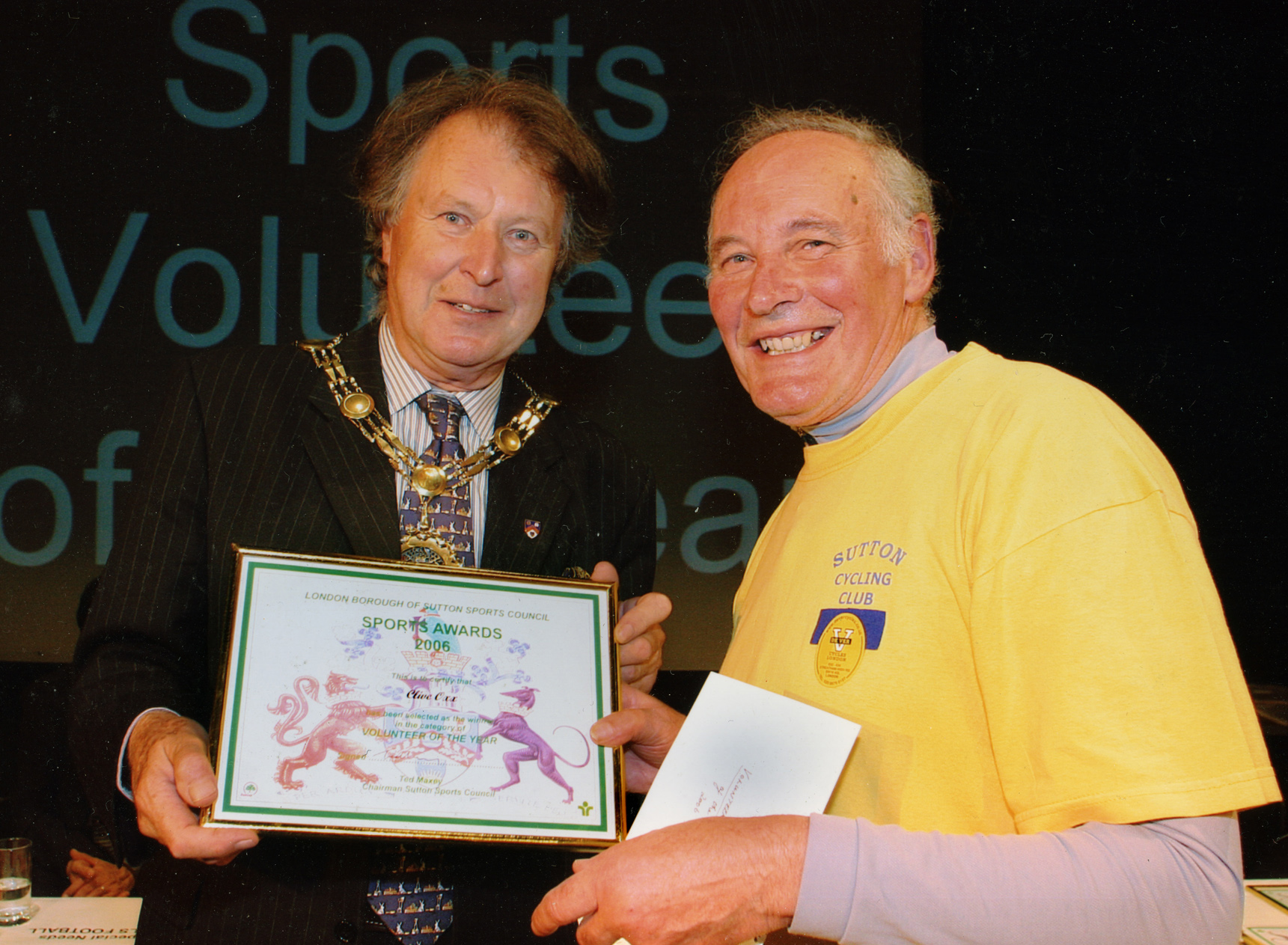 Clive was a committee member on the Surrey County Council Cycling Opportunities Group. He held a number of posts as secretary for the SW London CTC District Association.
Clive helped create Sutton Cycling Club, a pioneer organisation for attracting young racing cyclists. This linked the CTC with a BCF initiative. Among many SCC success stories was Joanna Rowsell, who went on to win gold at the 2012 Olympics. He qualified as a National Coaching Foundation coach and as a BCF Get Set Scheme coach. Clive was responsible for teaching the club's starters in the Beginners section.
In 2003, Clive organised and led the CTC's 125th Celebration Rides in London.
In 2005, he was winner of the London Region CTC Volunteer of the Year and second place National CTC Volunteer of the Year.
In 2006, he was presented with Sutton Sports Volunteer of the Year award, recognising his role as a founder member of Sutton Cycling Club.
That year, his cycling was curtailed following a serious incident down the slopes of the North Downs while leading a group of 32 riders. He continued cycling, but increasingly shorter distances on his Brompton.
Towards the end of his voluntary work, he was involved in meetings discussing the eventual re-branding of CTC to Cycling UK.
In 2013, he moved to a retirement flat in Reigate, five years later moving to a care home in Reigate, where he passed away peacefully on 22 August 2023, aged 89.
Clive's wonderful enthusiasm, dedication, humour and encouragement to fellow cyclists will be sorely missed.