Hunt Bike Wheels' all-weather rim brake model features bladed spokes, tubeless tyre compatibility, and a semi-aero rim profile.
It is built using corrosion-resistant brass nipples, well-shielded and sealed hub bearings, and easily-sourced J-bend spokes. The result is a sturdy pair of wheels rated to a maximum 115kg for rider and luggage, and suitable for tyres from 25-45mm wide. The latter fact makes the wheelset an attractive proposition for all-roads and touring cyclists, and is due to the rim's 24mm external width. This creates a larger air chamber volume for the tyre and means the rim should not be used with a tyre narrower than 25mm.
The 28mm-deep rim shape has curved sidewalls to improve aerodynamic performance (compared with a box section), and features Hunt's tubeless-ready H-Lock rim bed profile, which includes ramps to guide the tyre beads into place and lips to keep them there once inflated.
The wheels are supplied with rim tape suitable for use with tubeless tyres already fitted; the rim and tape will also work with inner tubes.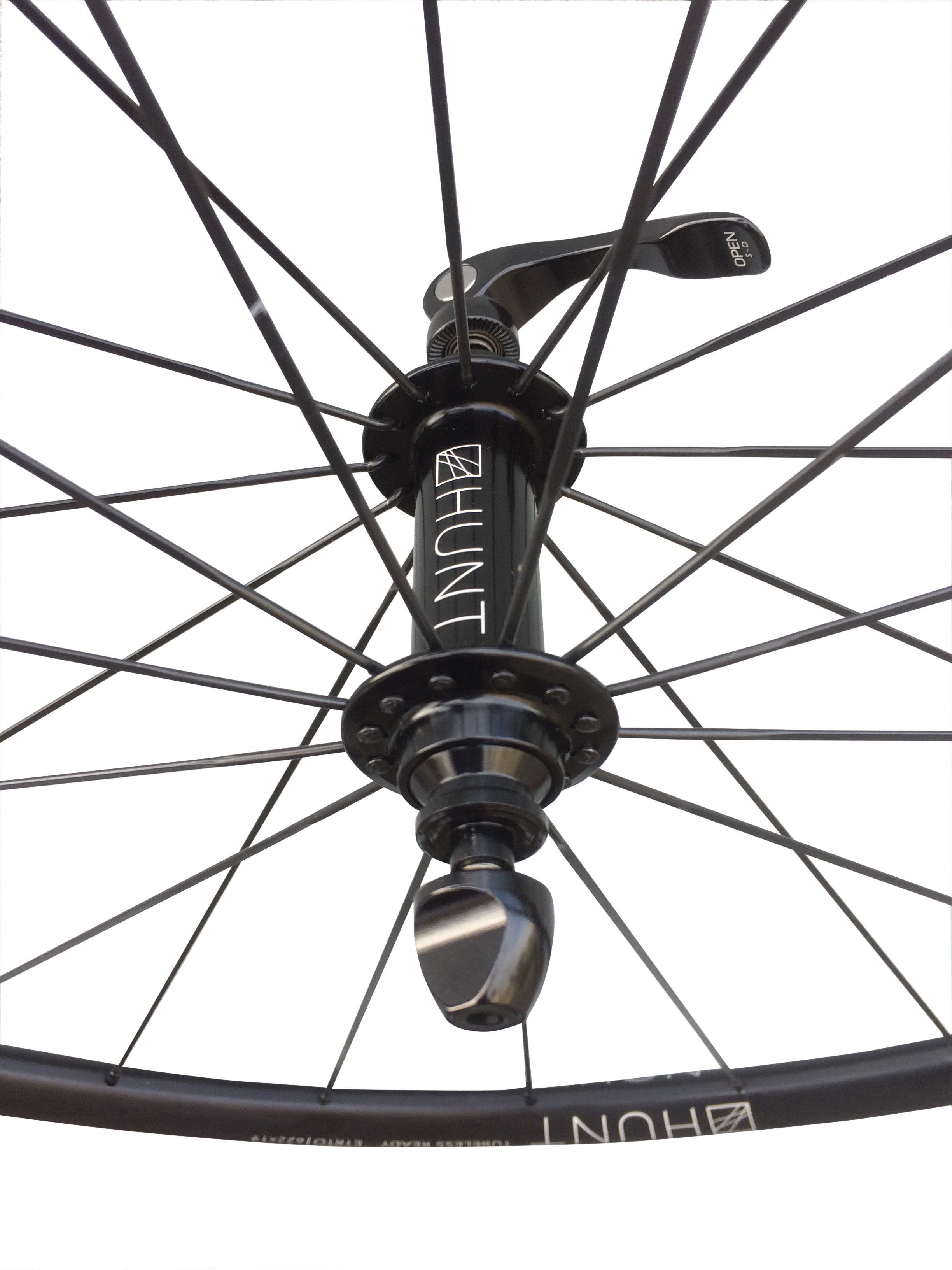 Spoke count is relatively high for this type of wheel: 24 radial in the front and 28 three-cross at the rear.
The rear drive-side hub flange is larger for better balanced tension, which on the test pair was pleasingly high throughout.
Good spoke tension, plenty of spokes, and the rear wheel's all-tangent lacing ensure a taut feel and effective power transfer even under hard out-of-the-saddle efforts, plus crisp steering and reassuring directional stability at speed.
Weight is impressive for the price point, at well under 1,600g. Inexpensive, delivered trued to within 0.1mm, correctly dished, and supplied with tubeless valves and spare spokes, Hunt's 4 Season Aero wheels are hard to fault unless you count shallow brake tracks needing careful block adjustment.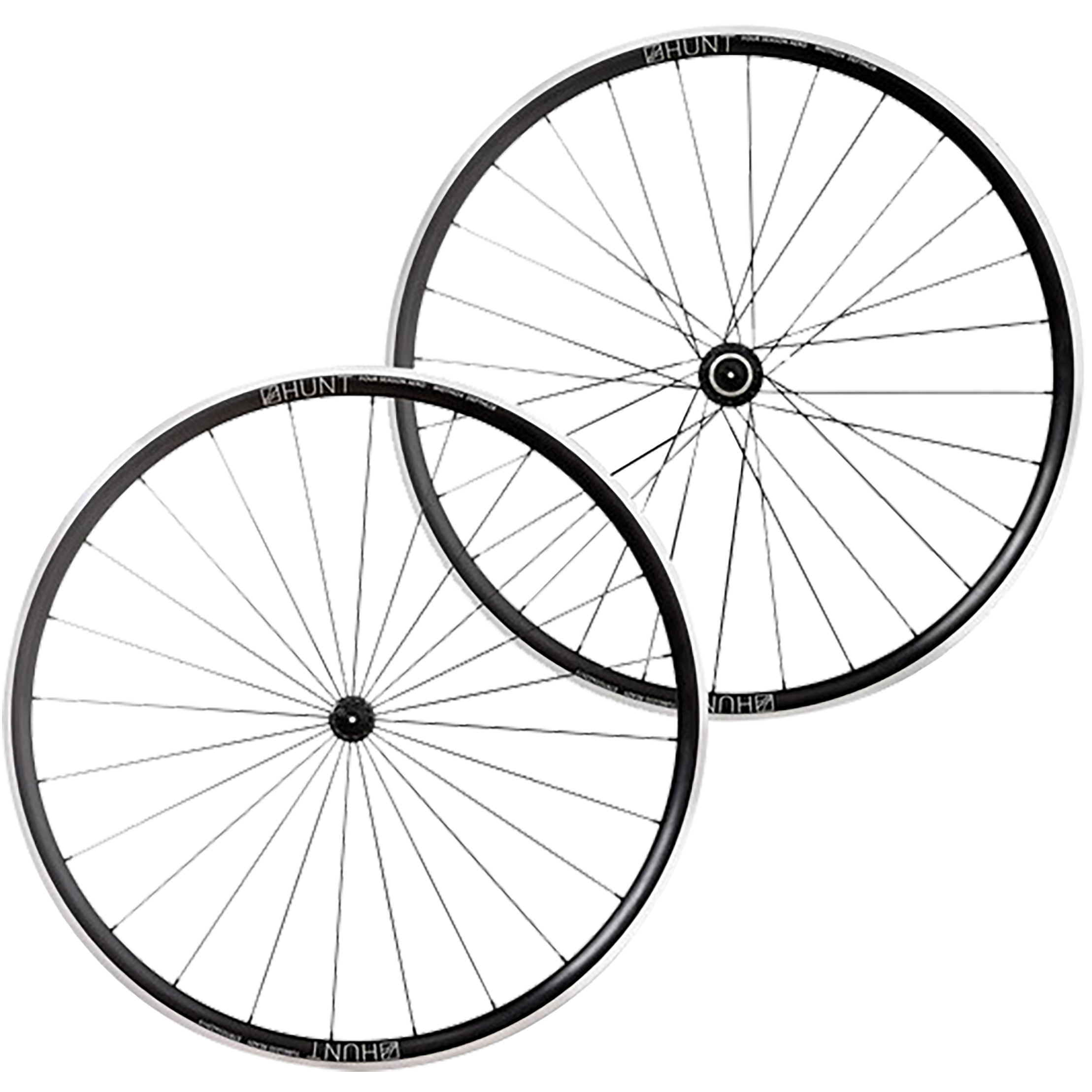 Verdict
Well-built and boasting a comprehensive specification, this is a genuine all-rounder of a wheelset suitable for all-year use. The rim design and load capacity lend themselves to an impressive variety of activities.
Other options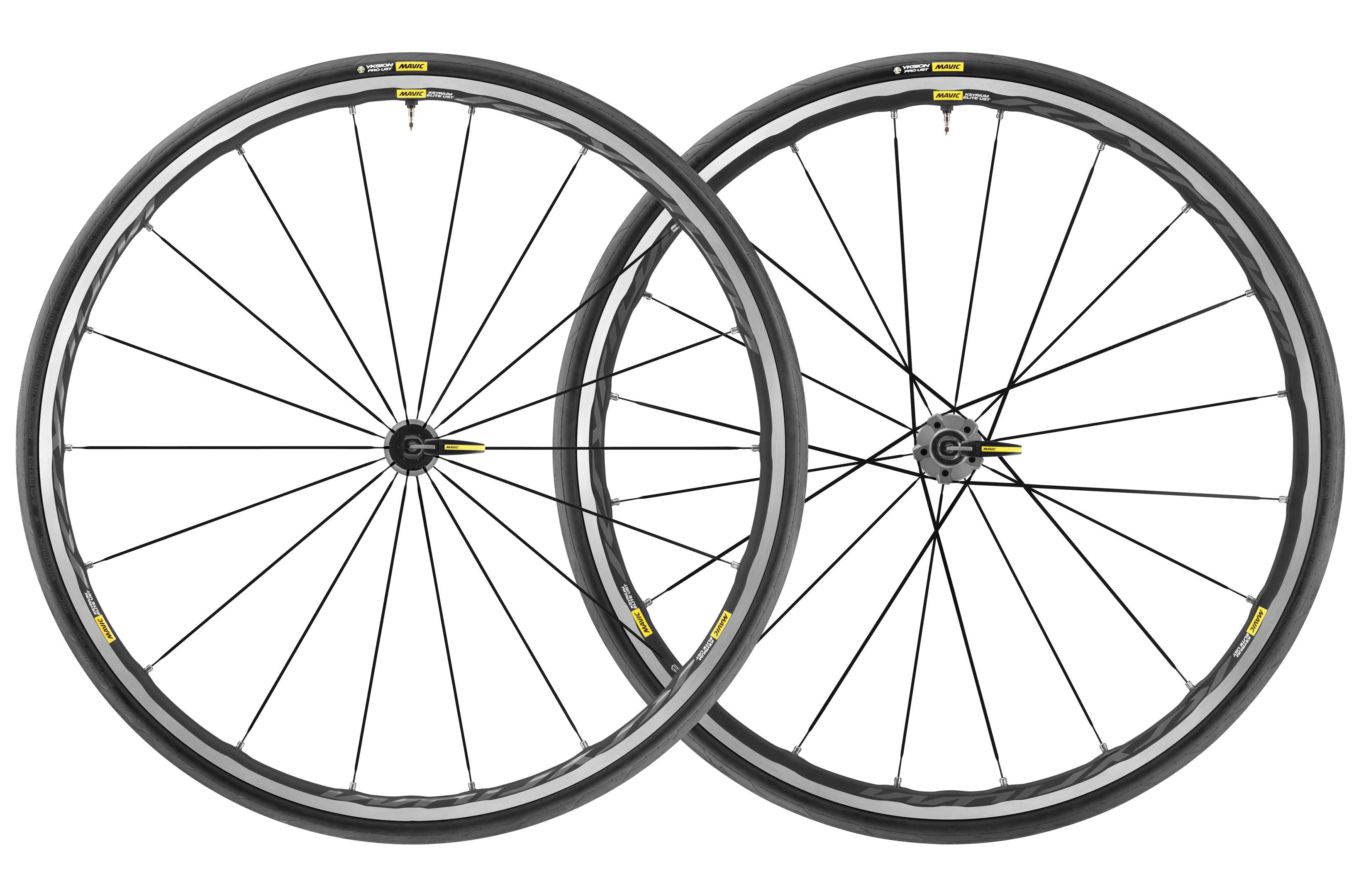 Mavic Ksyrium UST £409
Designed to be used with Mavic's own tubeless tyres but compatible with others, these are 1,650g/ pr, with 18f/20r bladed spokes, all straight-pull and radial except rear driveside.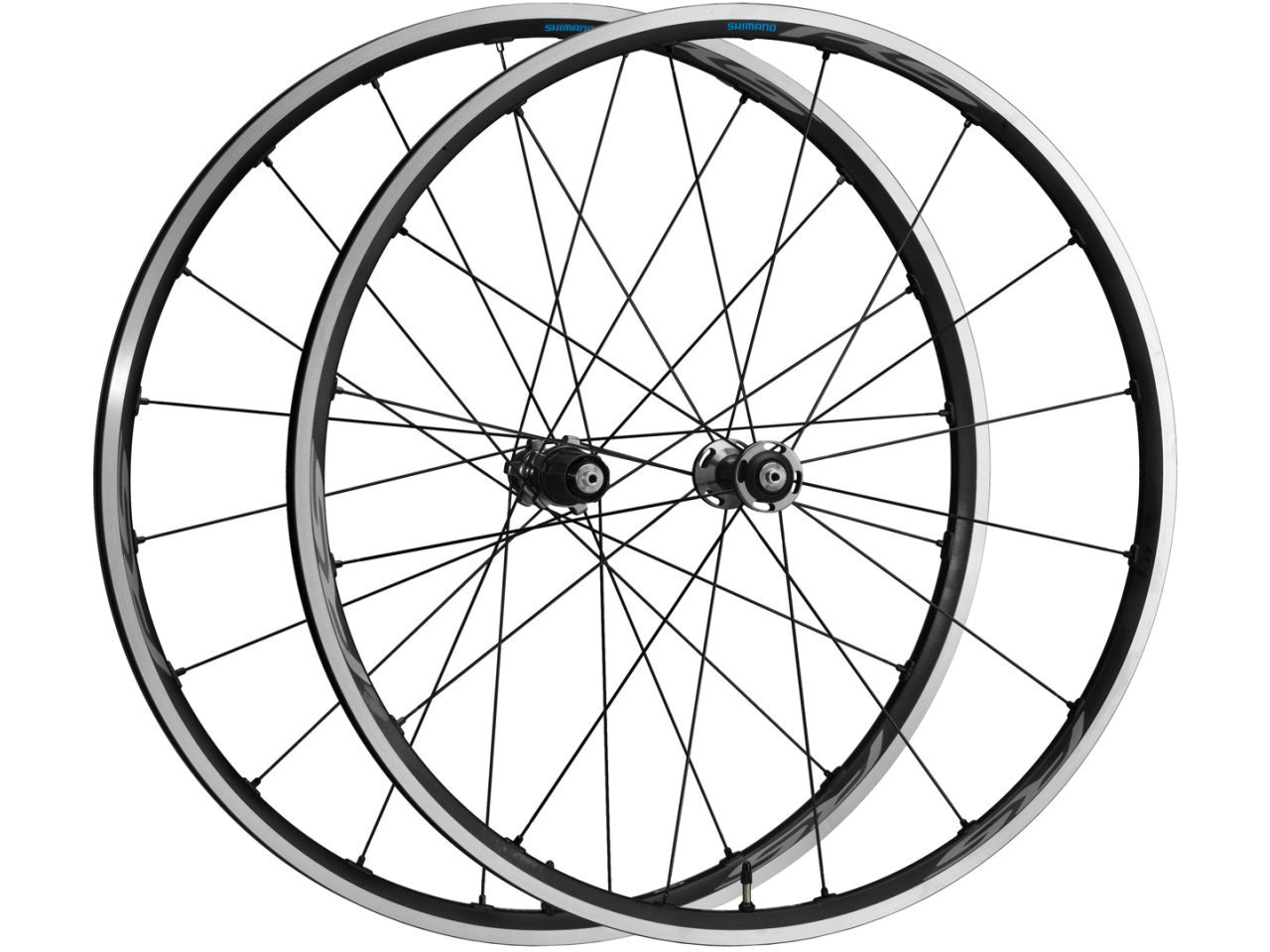 Shimano WH-RS500 £499
Tubeless-ready 1,648g wheelset with aluminium rims, straight-pull bladed spokes, and 16f/21r spoke count. madison.co.uk