Travellers' tales: Going solo to Ghana
I've been feeling so thankful that I cycled to Ghana when I did. In August 2018 I set off from Santander in Spain, and 10,000km later arrived in Accra, the capital of Ghana (West Africa). It was a journey that I had dreamed of for years.
I pedalled through 13 countries – Spain, Portugal, Morocco, Western Sahara, Mauritania, Senegal, Gambia, Guinea Bissau, Guinea, Sierra Leone, Liberia, Côte D'Ivoire, and Ghana – on a steel frame bike I built up myself, with my ukulele in tow.
I rode over the Rif, High Atlas and Anti Atlas mountain ranges in Morocco, through intense headwinds in the Sahara desert, and into the tropics of West Africa in humid 40º heat. Sometimes I wild camped but on the majority of occasions I was invited inside a kind stranger's house and offered a bed and sometimes food.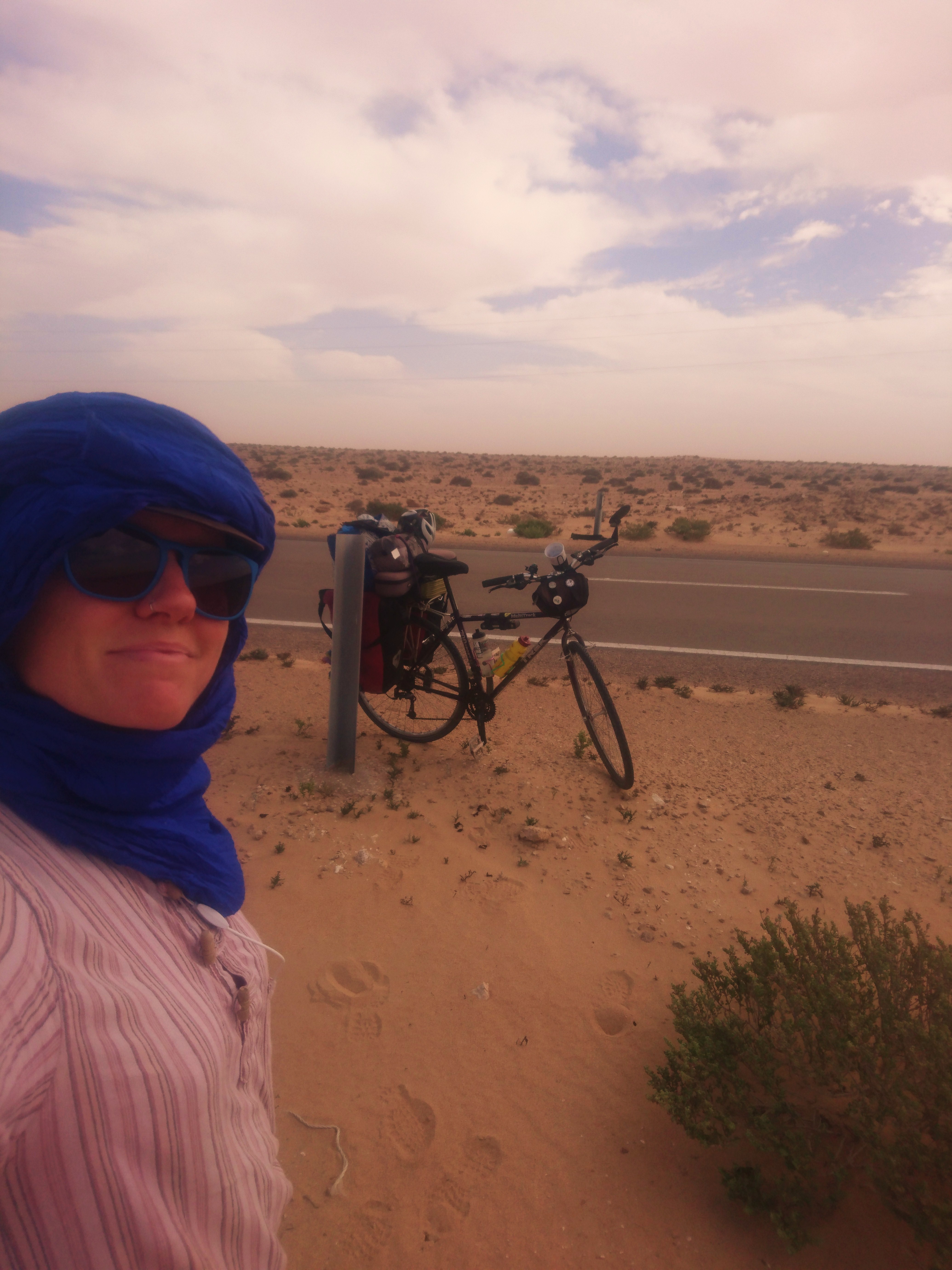 Of course there were highs and lows mentally, physically, and geographically. I did tire of being told that it was dangerous to be a woman travelling alone, and being asked where my husband was. However, the visibility of women cycling long distances was an element of great importance to me. I enjoy riding solo because of the increased opportunities to meet people on the road, especially local women.
This year I have been so happy to see such an increase in women riding in London, one positive that this year's early lockdown afforded us. Whether touring at home or overseas, when it's possible, I hope that this year's bike revival will see more women touring with friends or alone. Go on: try it! You might be surprised how much fun it is.
Read Nikki's blog of her trip.