Review: Restrap City Loader bike bag
Restrap's City Loader is a 20-litre capacity waterproof bag that fits a Brompton front carrier block. It comes with a handle and shoulder strap for carriage off the bike. This is essential when you have the bike folded in one hand and need to get on and off a train. It's not the most comfortable strap but the bag is primarily designed to fit well on your bike and not get in the way of lights, levers and front wheel.
The main compartment is one huge space with a roll-top closure secured by the easiest-to-use clasp I have tried on a bike bag. The Fidlock buckle is magnetic so quickly and satisfyingly clicks into place. The buckle's strap is long enough that you can secure a folded jacket on top of the bag with it.
The two side pockets nicely fit a water bottle, a small lock and a snack. They reminded me of Restrap's 'cockpit' bags for bikepacking, which give easy access on the go to food, drink and tech. There's also a small front pocket, which is easy to open even in gloves. This has a reflective semi-circle on it.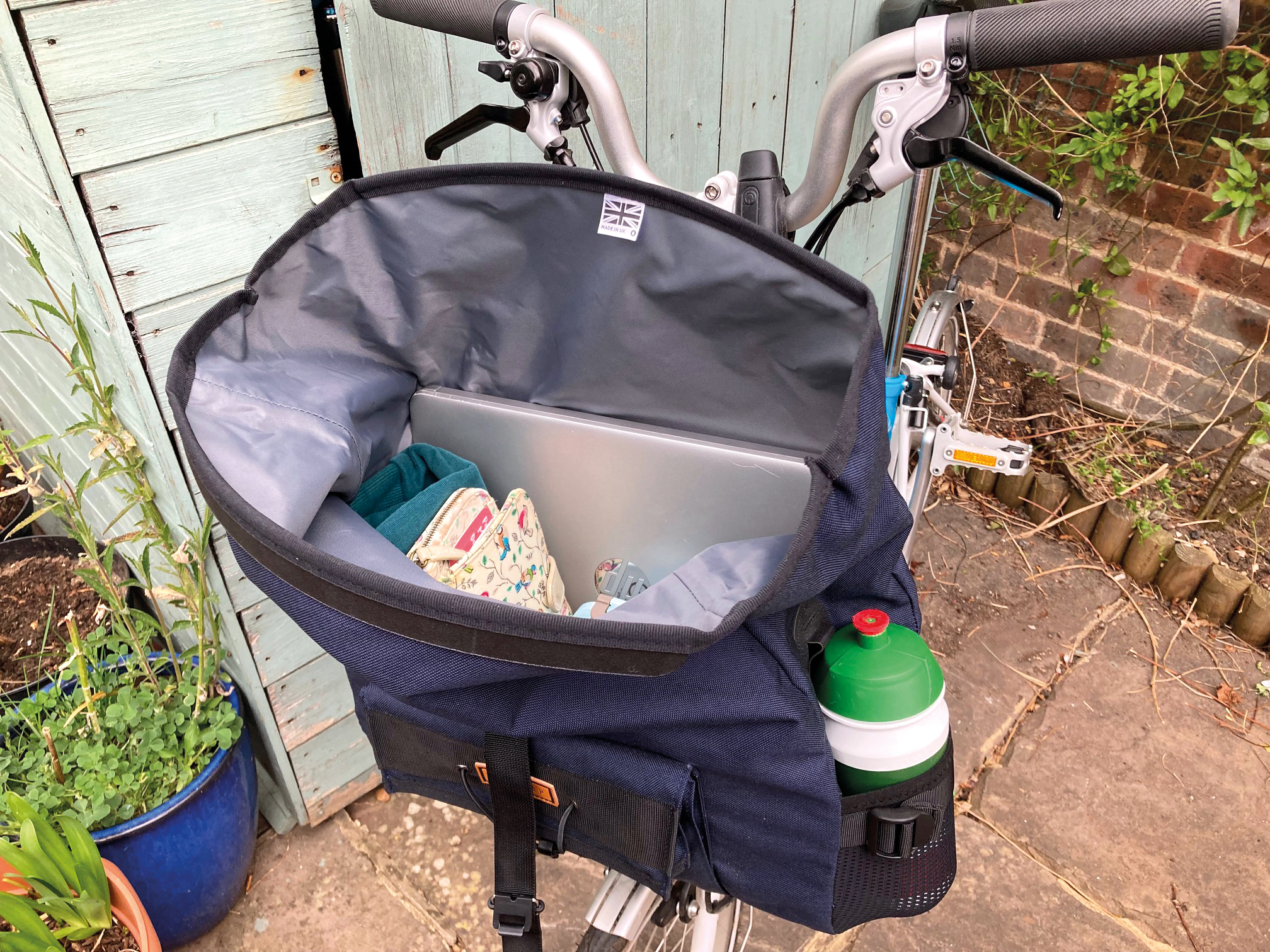 One of the clever pieces of design is the bottom of the bag. Its unique sturdy curve, combined with a solid back, enables the bag to stand up when placed on the ground. It also offers protection from dirt, water and grime that may miss the mudguard.
This strong base helps if you are carrying a laptop. It gives the bag strength and shape, but doesn't prevent you squashing it down to a smaller size if you are carrying clothes or a small sleeping bag. You can compress the sides of the bag as well.
The metal fixing that attaches to the Brompton block is strong and will last. If that part snaps, the bag is effectively useless, so it's reassuring that it comes with a lifetime guarantee.
For this test, I packed a medium-sized laptop, charger, packed lunch, water bottle, glasses, jumper, lock and wallet. I took it on roads and towpaths.
Verdict
Ideal for commuting, rain or shine. There is no faffing around with a waterproof cover or fiddly buckles with the City Loader. Its features are easy to use and the cargo space is flexible. As a bonus, it is both made and designed in the UK.
Other options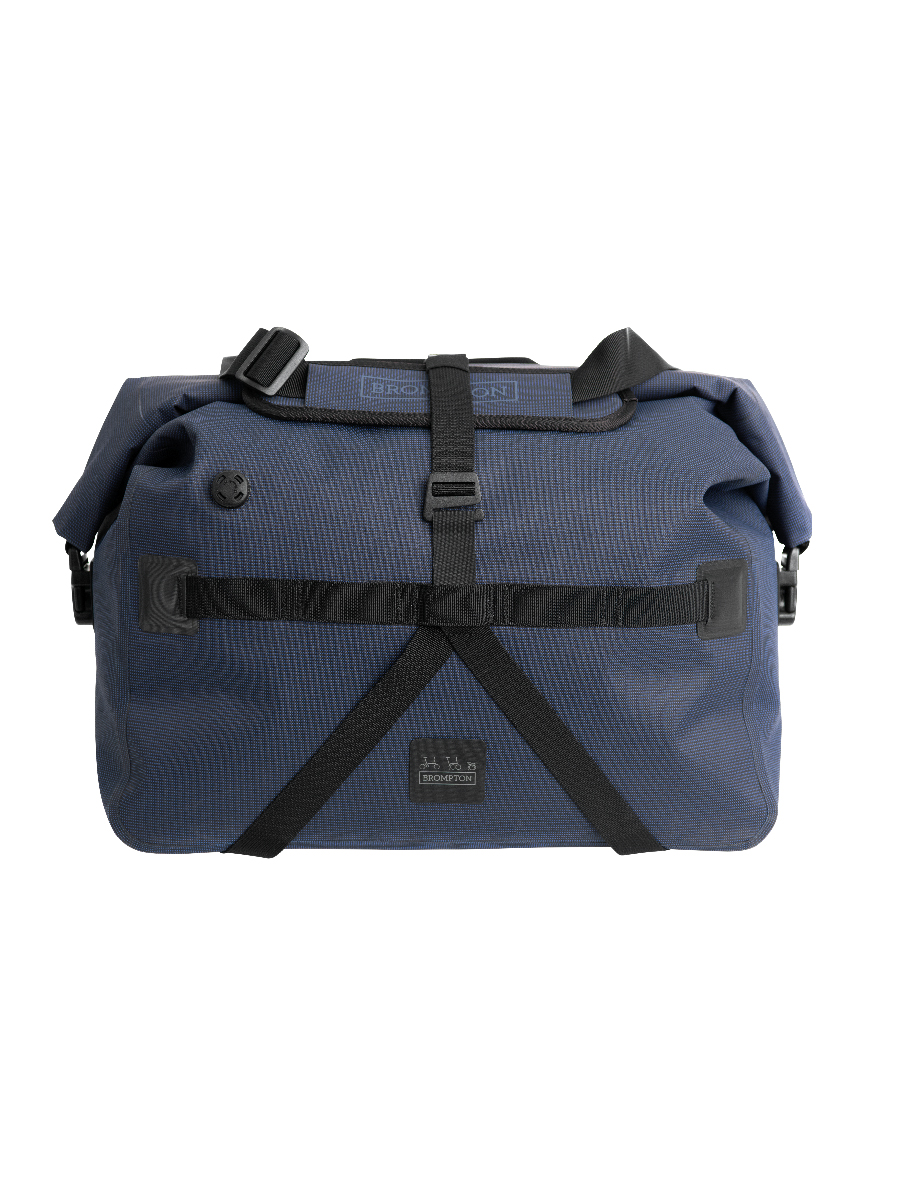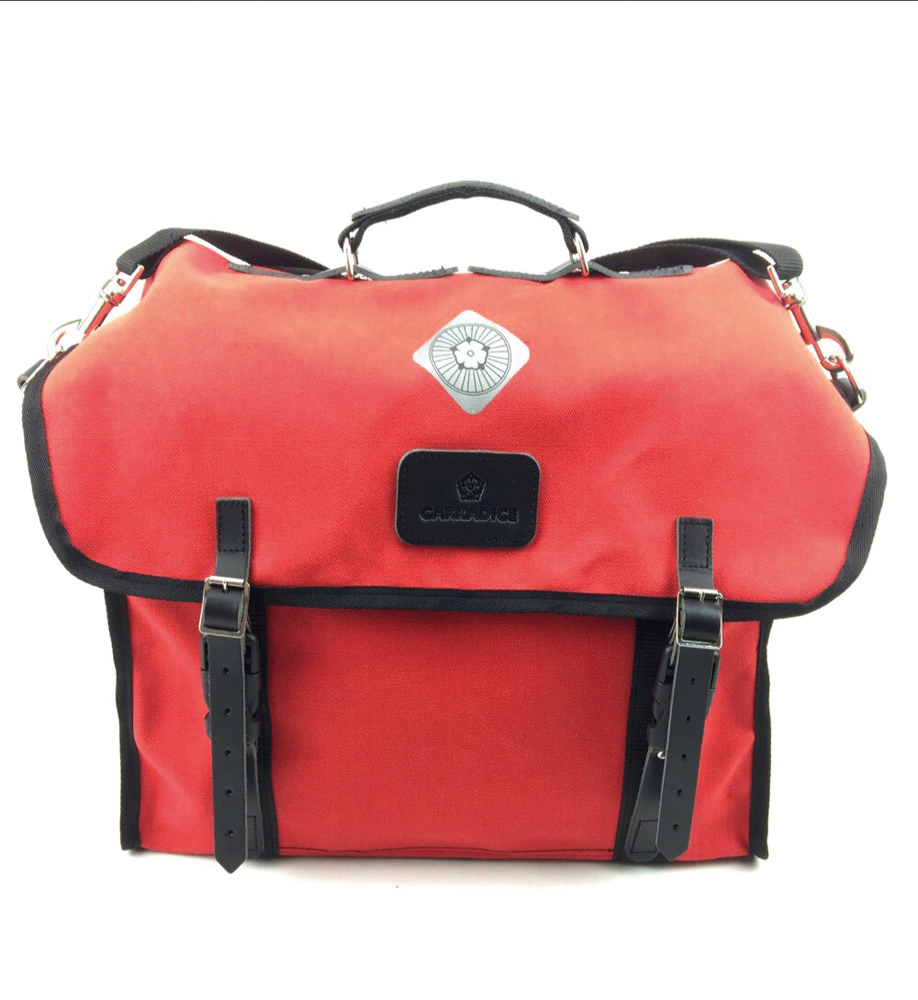 25-litre waterproof cotton duck Brompton bag with leather straps and base. Made in the UK, various colours. Requires a Brompton carrier frame (£39).
First published in Cycle magazine, June/July 2022 issue. All information correct at time of publishing.