High-power lamps generally throw light everywhere, including into the faces of oncoming drivers and cyclists, with different modes only turning down the brightness. Not so Ravemen's PR1600. You can switch between differently shaped beams as its two LEDs have different lenses.
One is a standard torch-like beam. The other has a cut-off at the top so it only throws light down onto the road. It's like being able to choose between full beam and dipped in a car. 'Dipped' uses just the left-most LED; full beam uses both.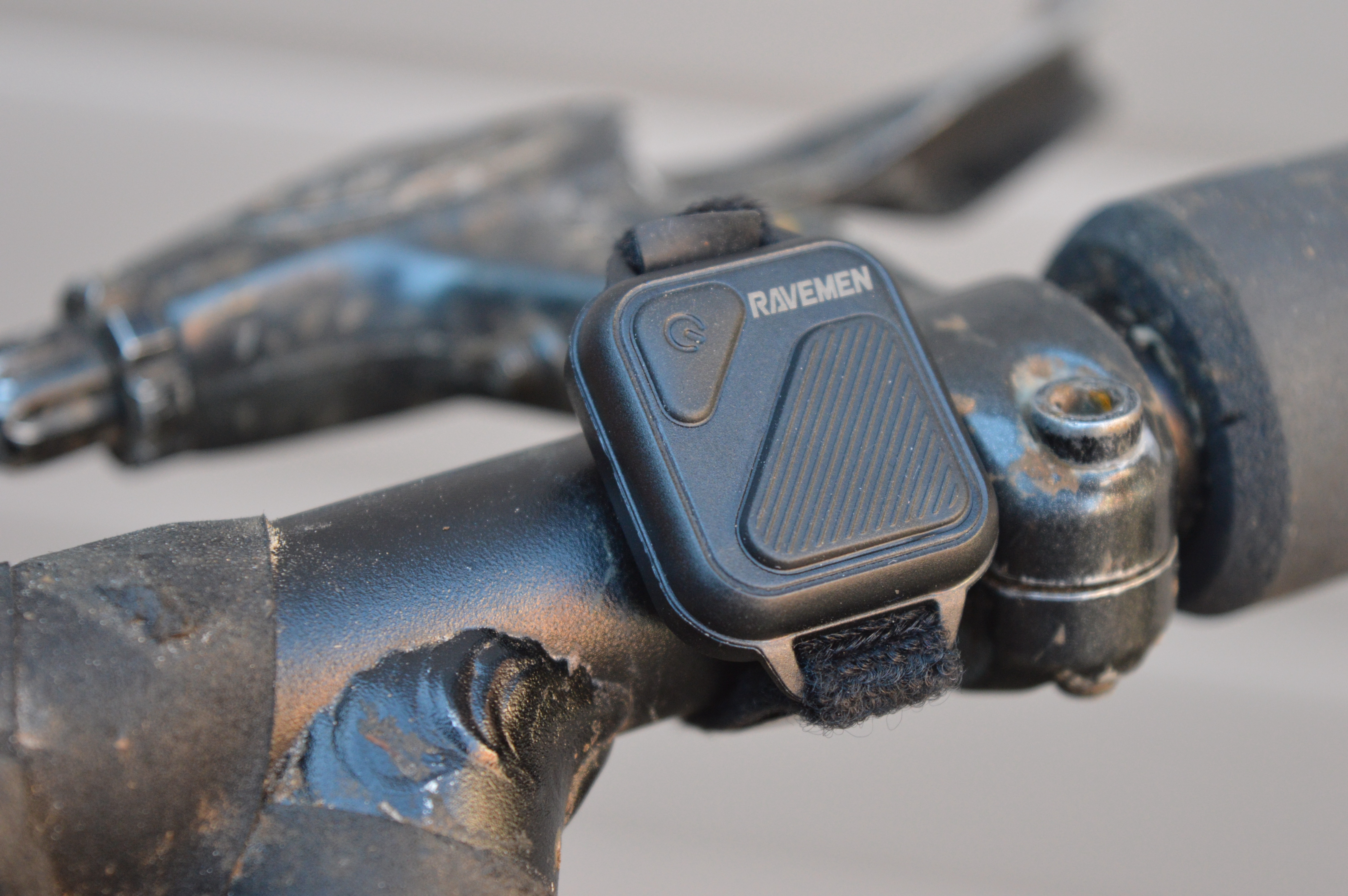 Each beam has different power levels: low, mid and high for the full beam (400, 800 and 1,600 lumens); flashing, eco, low, mid and high for the 'dipped' beam (400, 100, 200, 400 and 800 lumens). Different buttons on both the lamp and its remote switch change beam and power, so you don't have to cycle through intervening modes to 'dip'.
Run times range from 1.4 hours at 1,600 lumens up to 24 hours flashing. To ride confidently on unlit roads and trails I needed at least 400 and 800 lumens respectively. Lower settings were OK with more ambient light or while riding carefully.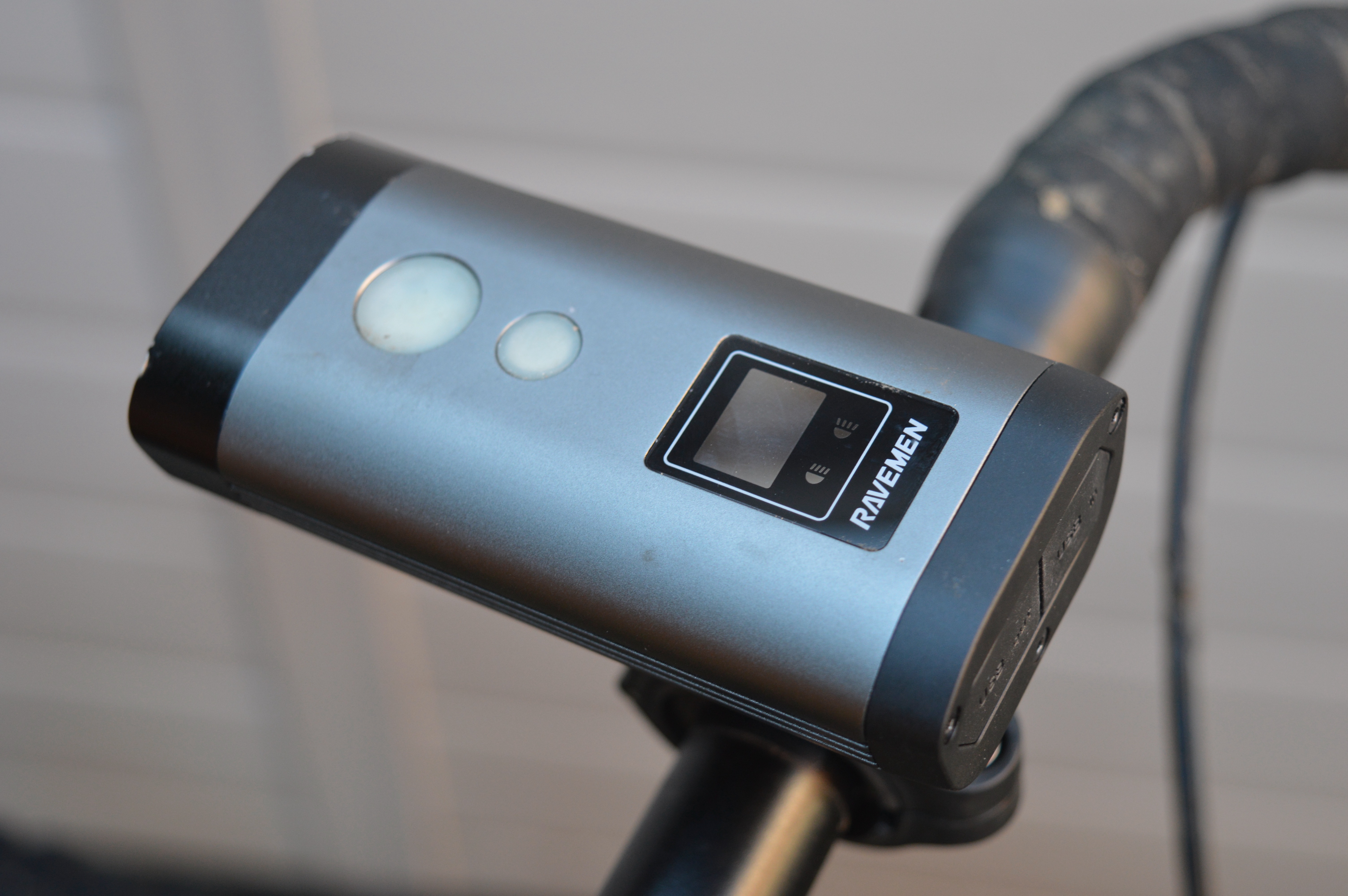 Off road the full 1,600 lumens is best but 1.4 hours is short for night riding, so I switched to lower settings when the lamp's countdown timer dictated. The PR1600 will run for longer if you plug an auxiliary 5V 2A battery (not supplied) into its USB-C port. Brightness then tops out at 800 lumens, which isn't always enough off road. There's also a USB-A output port: when the lamp has power remaining it can charge your phone and so on.
The PR1600 is well made, with a body that's largely aluminium. It survived a crash on tarmac with only scratches. The bracket, a weakness of many eBay lights, is pretty good too.
Verdict
Great on road, where the simple and effective dipped-beam facility puts other high-power lights to shame. A short run time on the highest setting limits off-road rides.
Other options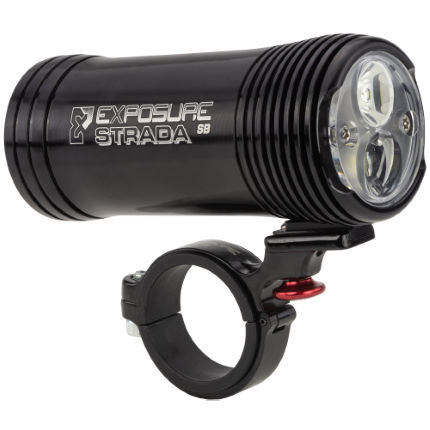 1,500-lumen all-in-one light with dual lenses: a flat, wider angle beam and a spot for distance. The latter can be dimmed for oncoming traffic via a wired remote switch.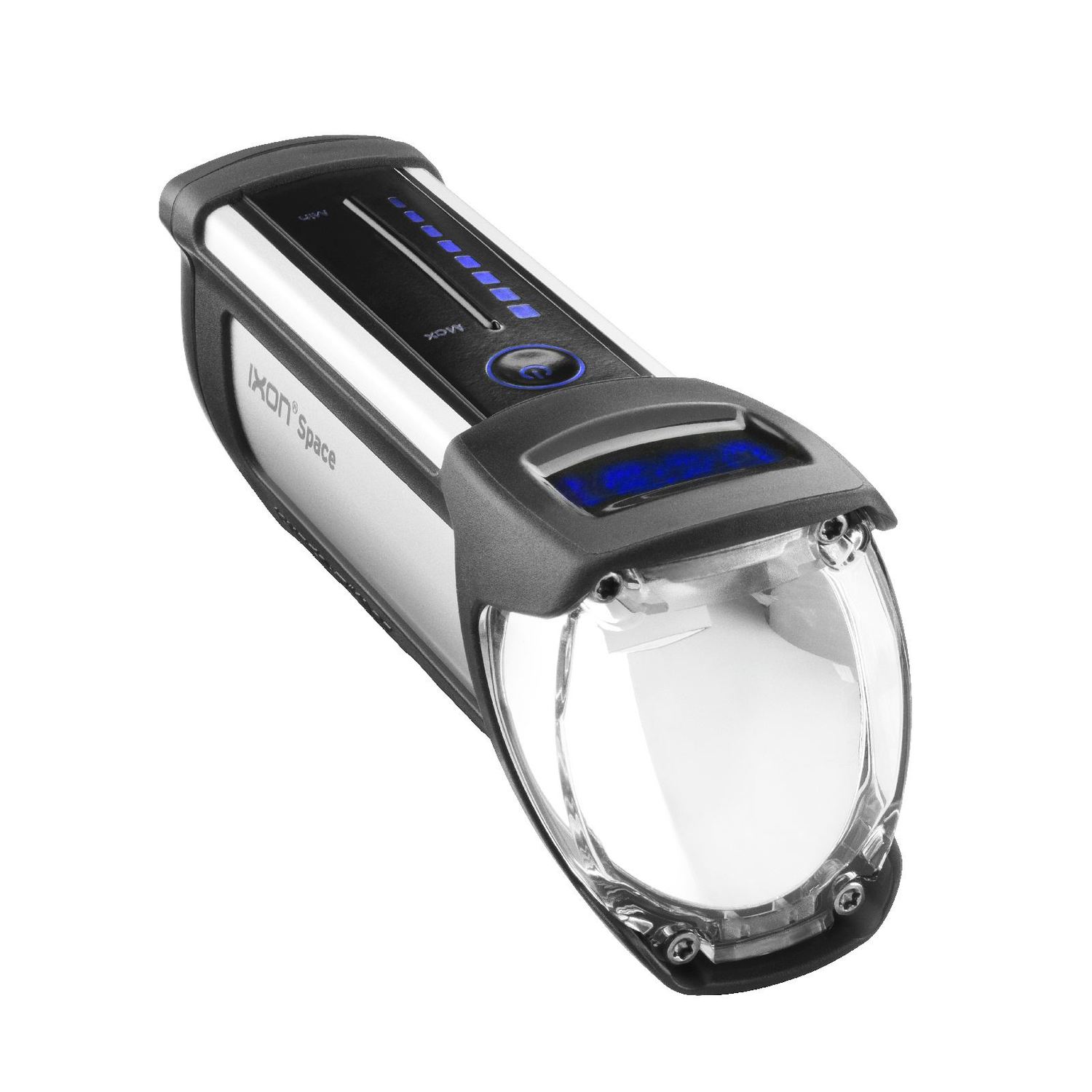 StVZO-compliant 150-lux lamp with a controlled beam shape that doesn't need dipping. Has USB output so can charge your phone.
First published in Cycle magazine, February/March 2021 issue. All information correct at time of publishing.