Review: Ortlieb Fork Pack
Ortlieb's fork pack is a 4.1-litre waterproof, roll-top bag with a hard nylon plate on the back that attaches to an adapter fastened to your fork. This gives you an easy way to take the bag on and off, a bit like a pannier and rack, and also means the bag stands proud of the fork so there should be no rubbing. The plate gives the bag shape when it's not full, and this keeps things more stable.
The bags are designed so you can fit them to: forks with three M5 fixing mounts; forks with one M5 mount, also using metal bands (supplied); or forks with a constant diameter, such as suspension forks, using only the metal bands. You  annot use them on carbon forks without M5 mounts, nor can you use them on curved forks. Because of the size of the bag, it must be fitted facing directly outward from the fork, perpendicular to the wheel.
Fixing them to a fork with M5 mounts is very simple: bolt the adapter in place, attach the bag, and ride. It's a fiddlier job to fit the adapter to a suspension fork using the metal bands. You may feel the bands are not going to be tight enough to hold the bag. But once everything is bolted in place, they are secure. I haven't been able to budge them while riding, even on trails rougher than those I'd normally use when bikepacking. A crash didn't move them either.
The quality of the bags is what you'd expect from Ortlieb. They are classed as waterproof and have a thoughtful reflective detail on the front and back of each pack. The roll-top closure buckles are good quality, and the system that locks the pack to the adapter has a satisfying click when it locks into place. That quality is, of course, reflected in the price of £50 per bag, which is in line with the rest of Ortlieb's bikepacking range.
The bags have a weight limit of 3kg each according to Ortlieb, and they're big enough that you can easily fit a JetBoil-size stove inside. Hard luggage such as stoves will rattle against the nylon plate, however, so pack carefully.
Verdict
A quality waterproof bag with an innovative means of attaching it to a suspension fork. Much more robust in use than I was expecting. I'm impressed.
Other options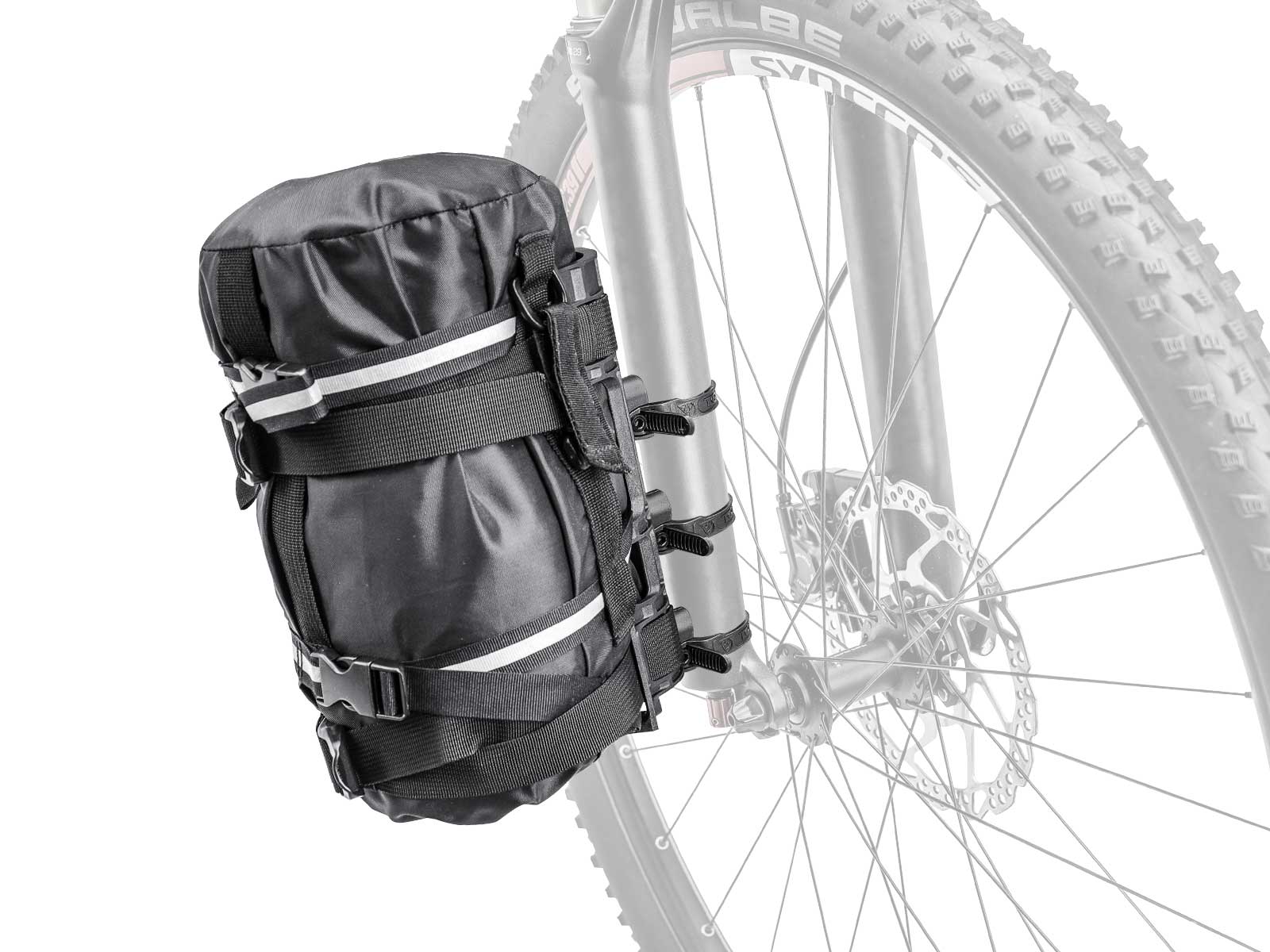 A luggage cage that fits 20-60mm diameter fork legs or frame tubes with or without threaded mounts. Bag not supplied.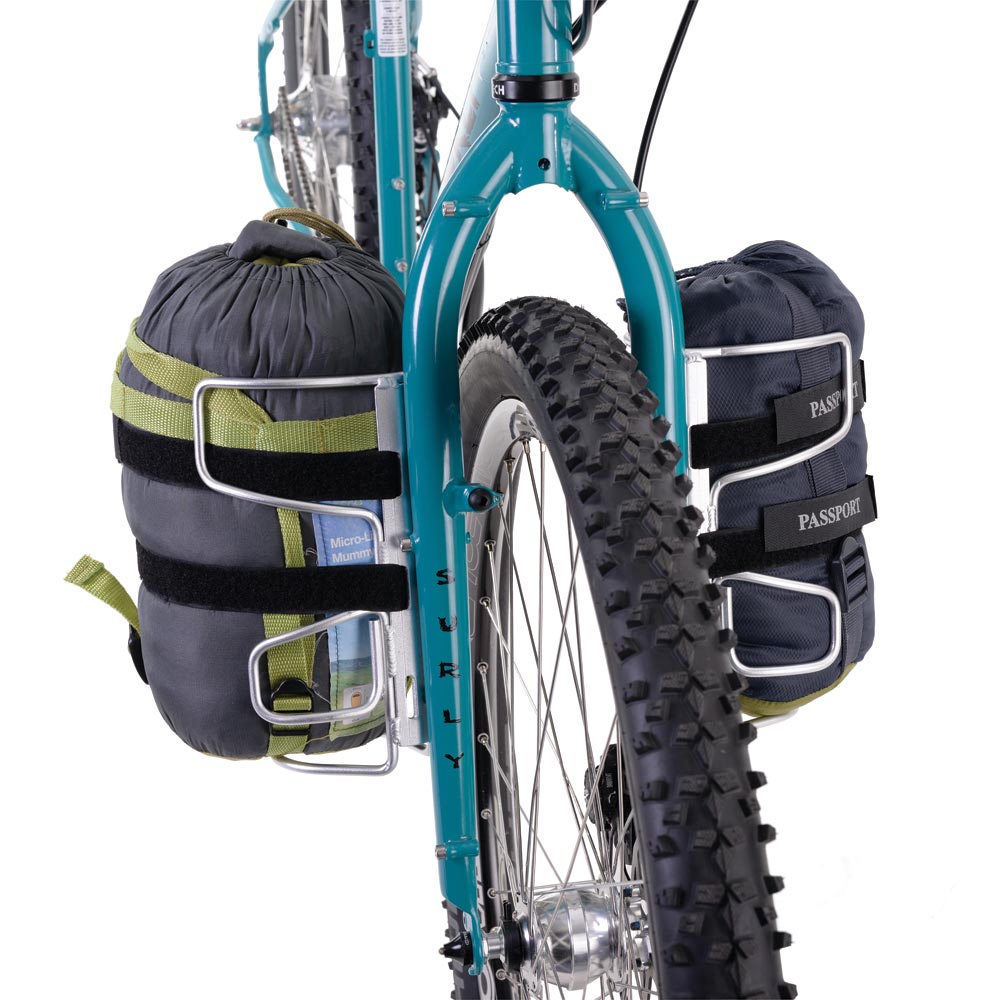 Fork cage similar to Salsa's Anything Cage, specifically for forks with triple mounts. Includes straps but no bag.