Mark Beaumont's 'Round the World in 80 Days' bike (which could be yours!)
We spoke to Mark for an upcoming ultra-distance 'My Bike' special feature, which will be appearing in the December 2017/January 2018 edition of Cycle magazine. However, as a way to whet your appetite, here is a guide to this unique bicycle in Mark's own words. And don't forget: if you'd love to own this bike yourself, you can bid for it on ebay (auction ends at 09:53 BST, October 19 with all proceeds going to charity).
The Frame: Koga Kimera Premium carbon
"I've worked with Koga for a decade; I took one of their trekking bikes around the world 10 years ago. This time, though, they made me an out-and-out carbon road bike. The bike itself was insanely tough. A bike that is going to do 240 miles a day has to be fairly aero, fairly fast and light, but most importantly it has to be comfortable. It needed to fit perfectly, so I had a couple of trips over to Holland where I worked with the bike fitter to make sure it was the ideal set-up. It was basically an 'old man' geometry, with a slightly higher front end than you'd have on a Tour de France bike, but still pretty aero."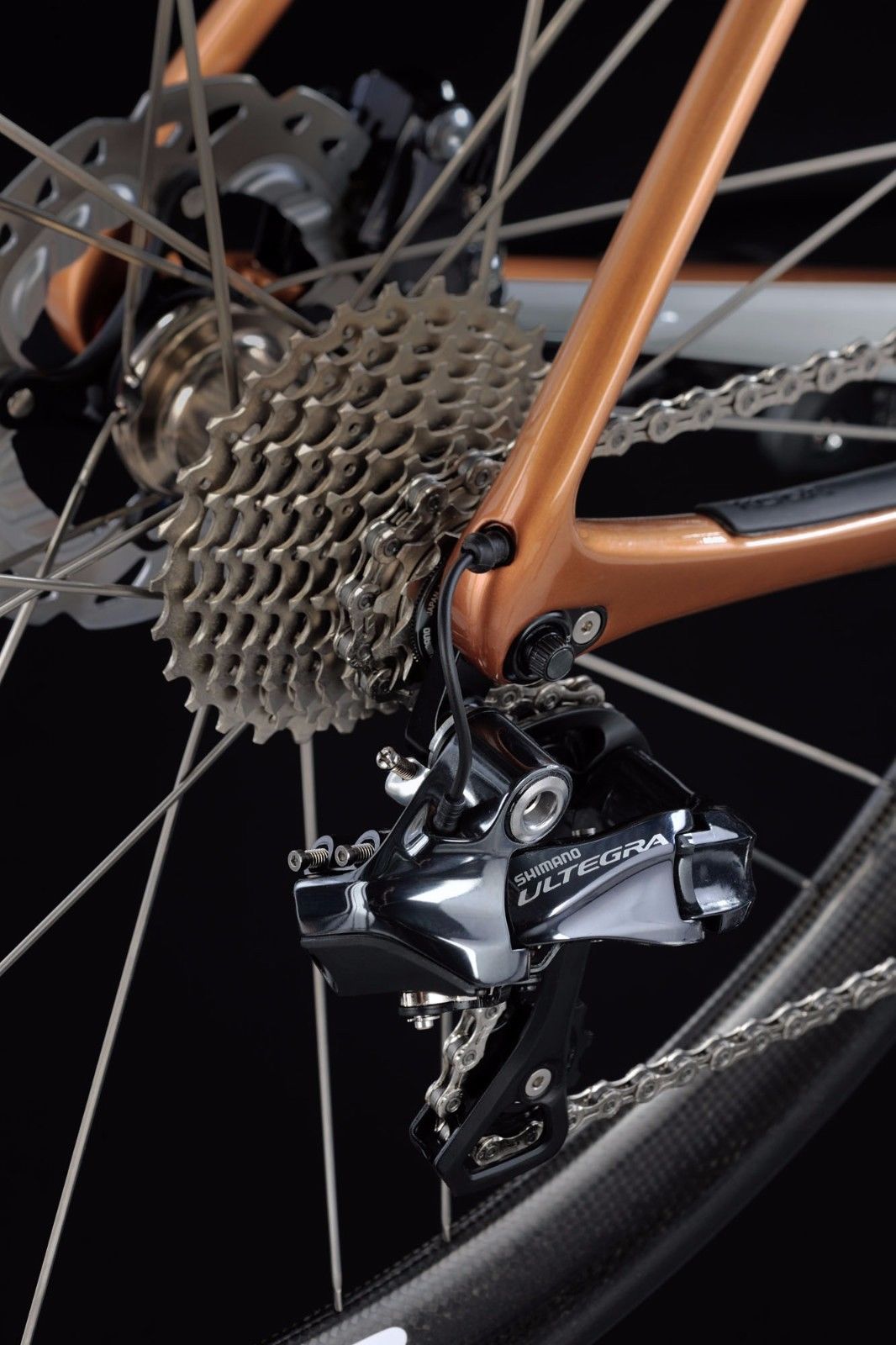 The Groupset: Shimano Ultegra Di2
"I chose to go with Ultegra Di2 rather than Dura-Ace because I had some problems with Dura-Ace when I did my Africa 'Cairo to Cape Town' ride in 2015. I think Ultegra is a good compromise between strength and weight; for ultra-endurance I think Ultegra Di2 is a far more robust system. We fitted a new chain every eight days, a new cassette every fortnight and I broke one crank.
"I used a standard chainset with a change of cassette to compensate for terrain. I had a 12-25T cassette or an 11-28T for hilly days. A lot of people asked if I used a compact or semi-compact chainset but I picked the flattest 18,000-mile route I could find and I intended to do it as quickly as possible, so there was no need for a compact or semi-compact chainset."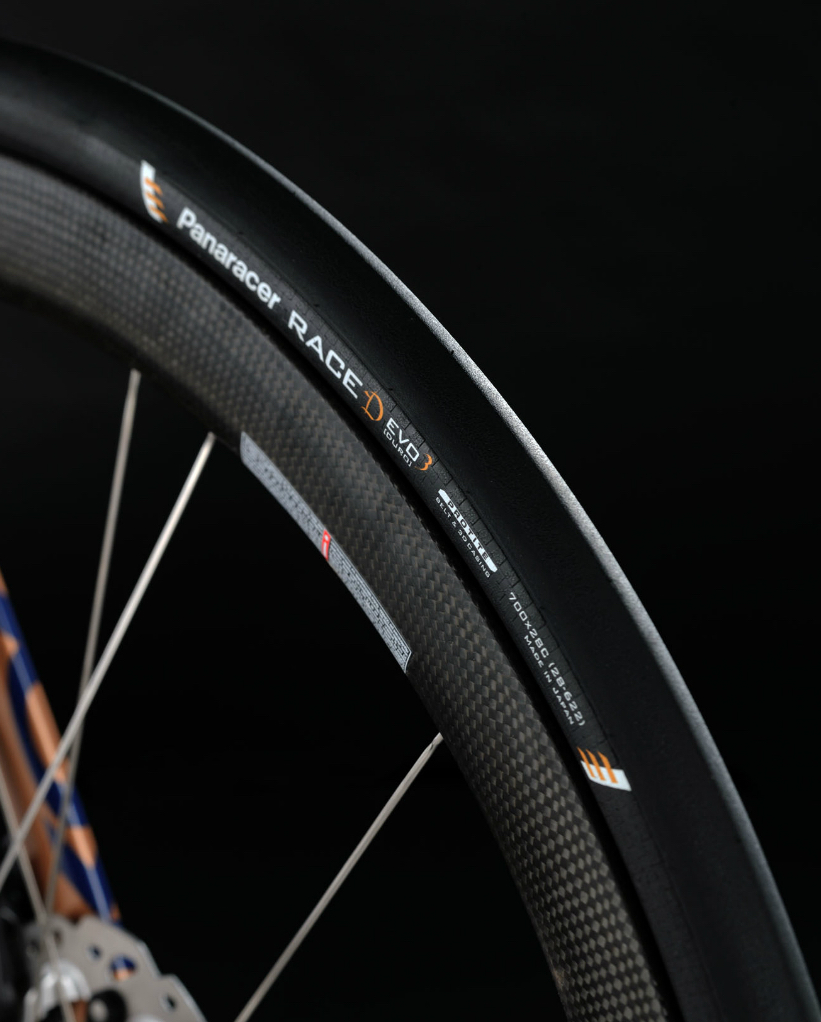 Wheels and Tyres: Corima 47mm rim carbon wheels, Panaracer 28mm tyres
"The Corima wheels were 12mm bolt-throughs, which made it quite a rigid set-up, which I really liked. It's the first time I'd ridden a road bike with bolt-throughs. The Corima is such a light wheel and so sparsely spoked, but they stayed completely true the entire way round. Many people said the wheel was too light and wasn't strong enough but it ended up being super tough: I didn't even have a single broken spoke.
"I used Panaracer 28mm tyres. They're interesting because they're slightly pyramid shaped so you're riding on a fairly narrow tyre until you reach a corner. I hadn't used Panaracers before but I had fewer than 12 punctures in 18,000 miles, which is amazing considering the roads I went over."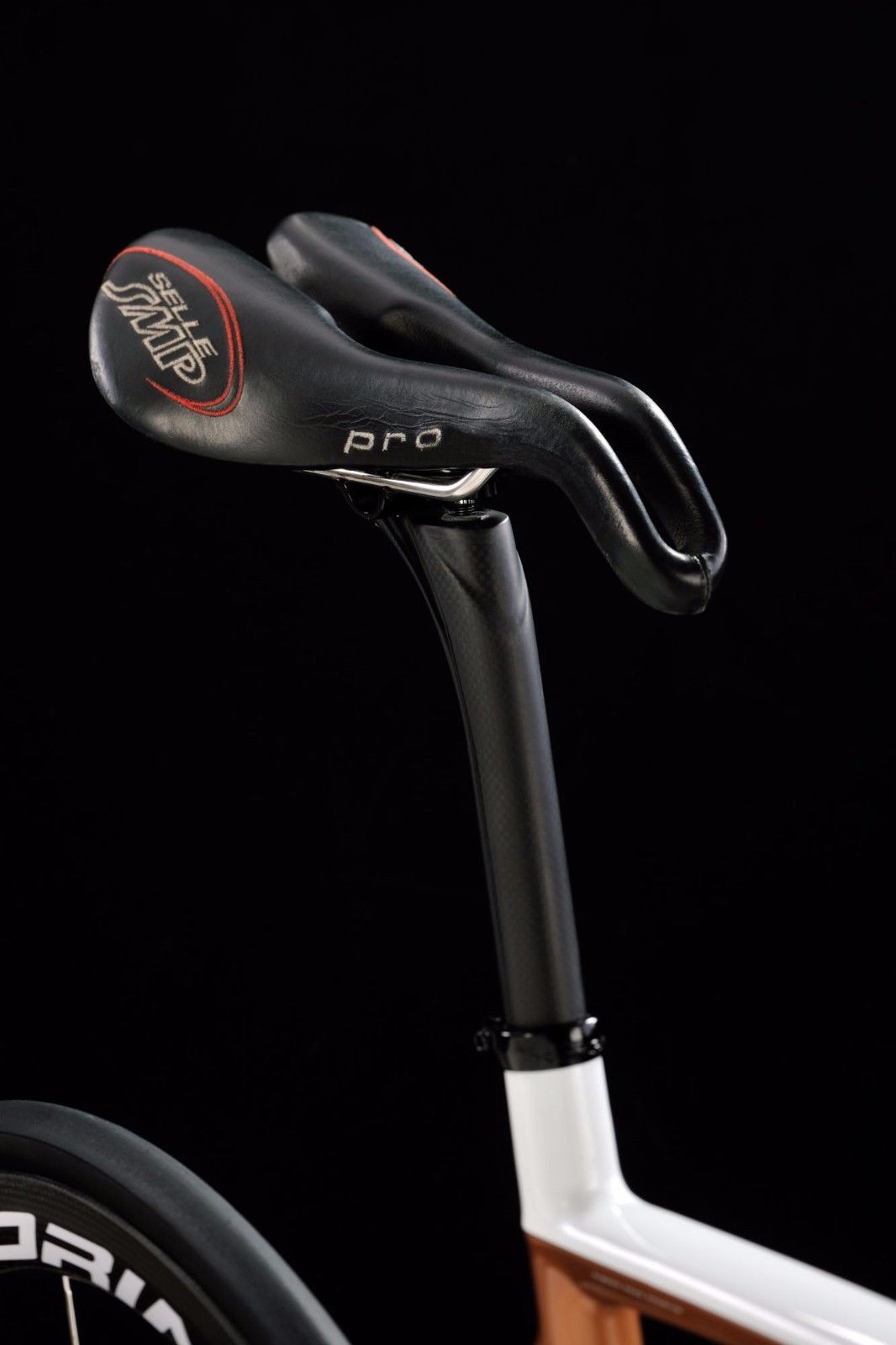 Saddle: Selle SMP Pro
"I've used my Selle SMP Pro saddle for about 10 years. Most people look at it and think that it's a torture device but it's actually very comfortable. It's hard to find a saddle that has more than one position. It's easy to find a good saddle if you are riding on the brake hoods and sitting upright, and it's easy to find a saddle that is comfortable on the tri-bars. But to find a saddle with which you can have multiple positions as your hips rotate forwards is quite difficult.
"It's not a traditional road saddle, it's definitely built for ultra-endurance. My bike fitter beforehand strongly urged me to change saddles but I came back to one I have used for thousands of mile before because I know it works. Don't get me wrong, if you're riding 16 hours a day you're going to get saddle sore, but I'd say the soreness through my neck, my feet and my hands was worse than through my saddle."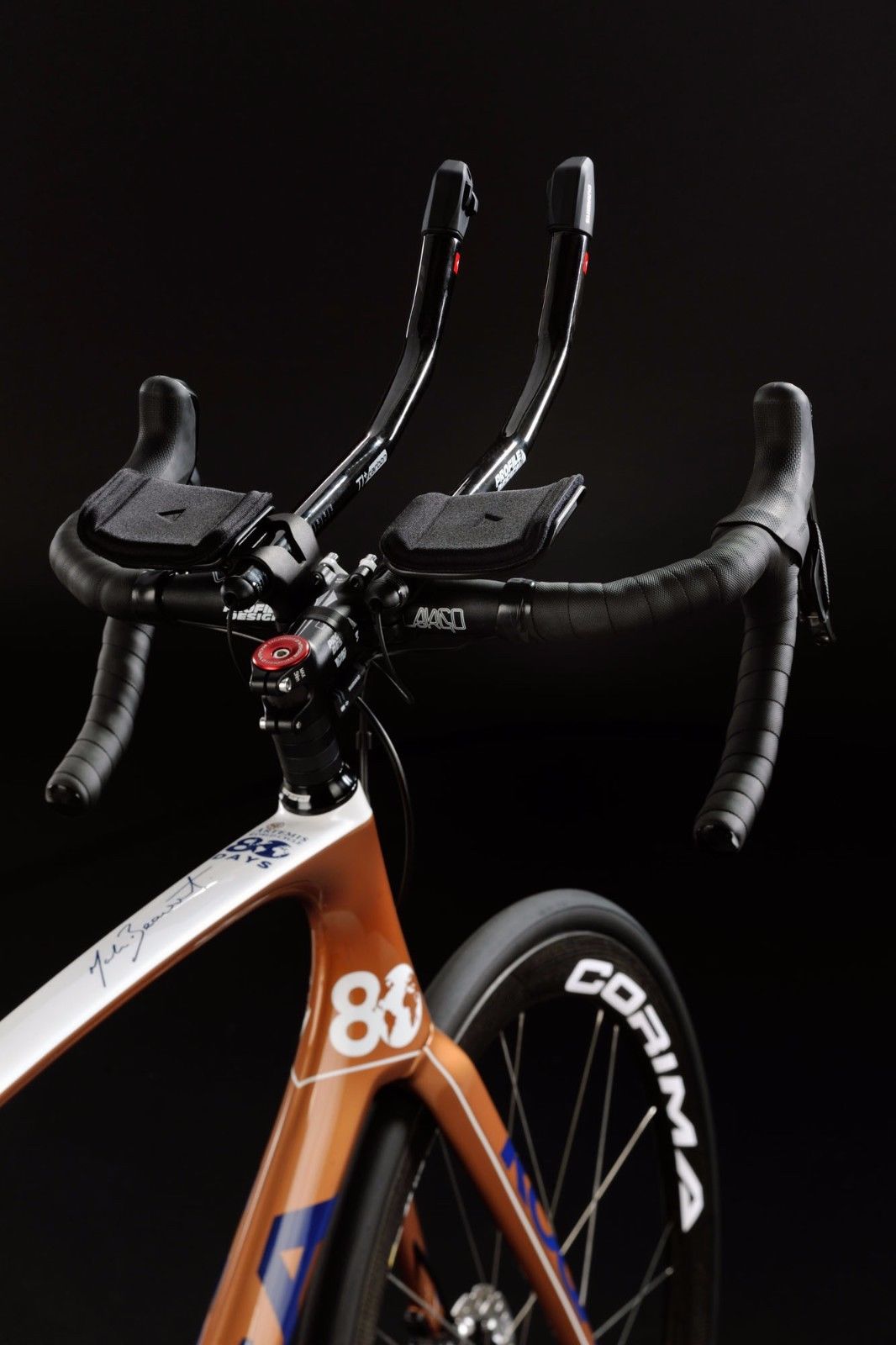 Handlebar and Tri-bar: Profile Design
"The bars themselves are quite an interesting shape. That bar is specifically made for endurance riding and makes the assumption that you are not on the drops very often. The drops are very good for descending but not for sprinting because your forearms would hit the top of the bars. However, because the flat top section of the bar cuts forward quite early on, it effectively gives you a third hand position. The most important thing with ultra-endurance is just being able to mix it up and vary things.
"With the tri-bar, I used the thickest possible padding, which would tend to wear down every two or two and a half weeks. I would use the tri-bars short, with almost my wrists on the pads and the hands very loose on the straight section of the bars. Then, if I had a nice tailwind and was feeling well warmed up, I could stretch forwards and put my elbows on them and have my hands far forwards. The most important thing with the tri-bars is to keep the grip open because the hands get a battering when you're doing such long hours."