What is Cycle for Health?
Designed specifically for adults with physical or emotional health challenges, Cycle for Health is an 8-week package of support which develops skills and grows confidence through cycle training and led bike rides.
Created in West Yorkshire as part of the West Yorkshire Combined Authority's CityConnect programme, it is an excellent example of how targeted cycling opportunities can achieve positive behaviour change, public health benefits and support affordable and sustainable travel choices.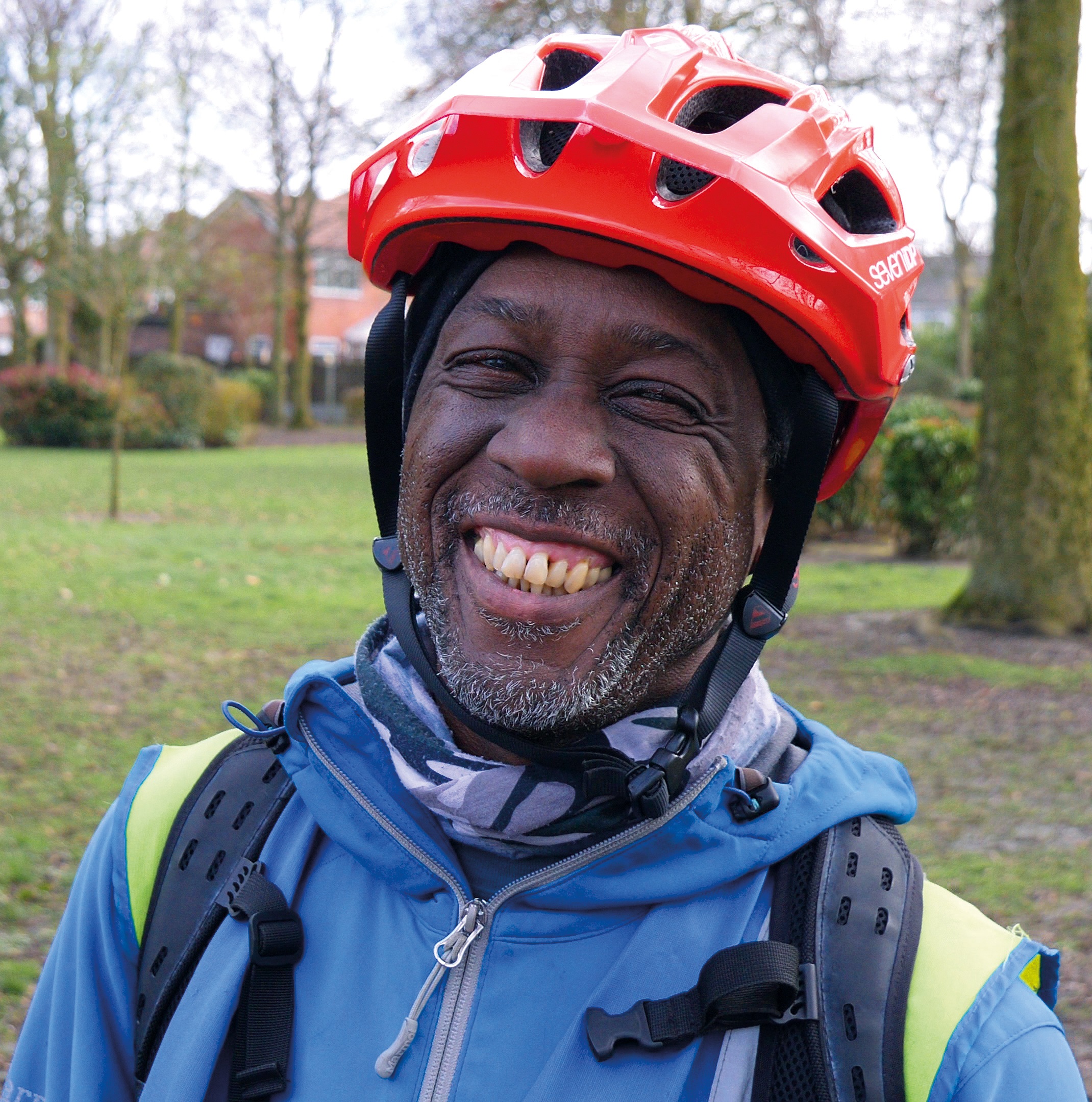 Who takes part in Cycle for Health?
Cycle for Health is designed for adults:
18 years old or over 
 With physical or emotional wellbeing challenges
Who need support building more movement into their life
Who can ride a standard two wheel bike a short distance on the flat - even if has been a while!
Who haven't already completed a Cycle for Health course
 Attending as a staff member/carer/friend/relative to support a participant, living with a health or wellbeing challenge or recovering from addiction, to complete the course.
Participants need to come to at least 6 of the 8 sessions.
Participants may either: 
Be referred by health care services, exercise referral schemes or specialist health-support charities. 
Self-refer, if you are someone who fits the "Who takes part" description above. 
To book a place for yourself or someone you support visit our Cycle for Health Eventbrite page.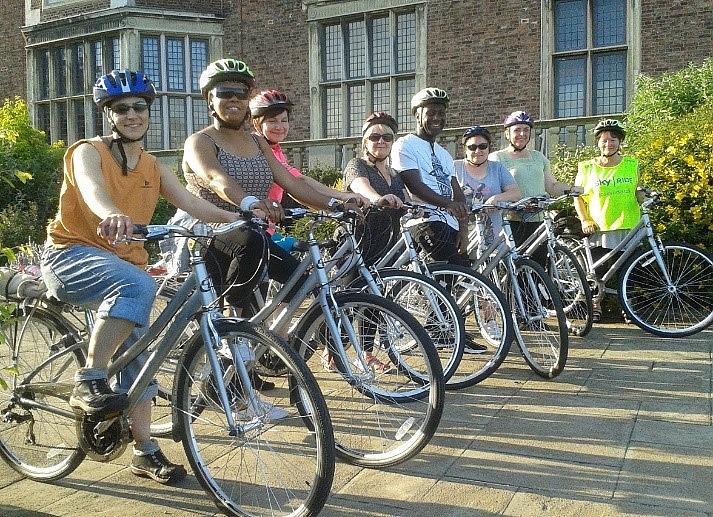 How is Cycle for Health delivered?
Cycle for Health courses are delivered by Cycling UK on behalf of the West Yorkshire Combined Authority City Connect.
A Cycle for Health course runs over 8 weeks and is made up of 2 hour weekly sessions.
We run open sessions where any participant can attend, or we can arrange closed courses for members of a specific health and wellbeing organisation.  
Qualified instructors and ride leaders plan each session to ensure content and pace is right for the group. Considering health, activity and confidence levels. Groups are no more than 12 people. 
Bikes and helmets are provided, and locations are selected which offer links to green spaces and traffic-free cycle routes.
Participants are encouraged and supported to set their own achievable goals. At the end of the course, participants are signposted to other cycling opportunities to help them continue to develop.
 
Course aims: 
To enable an increase in activity levels leading to better health and wellbeing. 
To offer opportunities to cycle where otherwise it would not be possible.
To support people to make short journeys by bike, making travel more affordable and sustainable.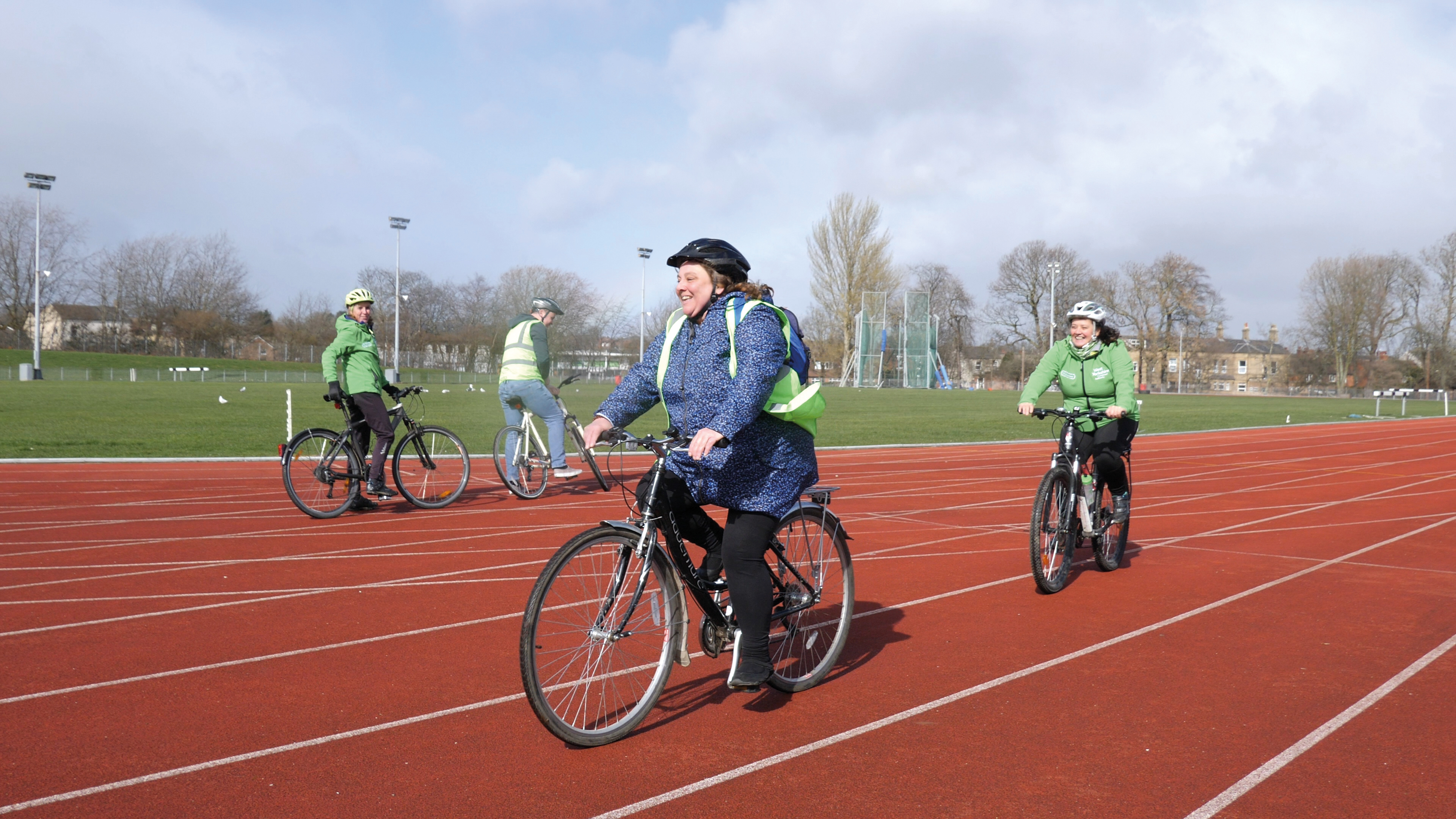 Where the course takes place
Cycling for Health courses are available at venues across West Yorkshire including:  
Bradford – Horton and Peel Park
Calderdale – Spring Hall Sports Facility, Halifax
Kirklees – Princess Mary Stadium, Cleckheaton
Leeds – Cross Flatts Park, Beeston
Wakefield – Thornes Park Stadium
For all current course locations visit and follow our Cycle for Health Eventbrite page.
 
The instructors were very supportive and after a few sessions I was confident enough to ride on the cycle greenway. Riding has given me a real sense of achievement and increased my belief in my own abilities. I have also made new friends
Cycle for Health outcomes
Cycle for Health is a proven formula. Robust monitoring and evaluation are in place to track changes in wellbeing as recognised by public health professionals and the Office of National Statistics
Highlight of outcomes of Cycle for Health:
71% of attendees did not cycle when signing up
78% of attendees did not meet NHS guidelines for minimum amount of weekly activity (150min) on sign up
69% of attendees met the NHS weekly activity guidelines following the project
9% increase in people using bike as mode of transport following the project
Attendees reported a 25% increase in physical ability following the project
27% increase in confidence levels of attendees following the project
29% increase in optimism of attendees following the project
38% of attendees come from the most deprived areas of England
26% of attendees are from a non-white background
 
More information
To discuss delivering Cycle for Health for your service users or community, contact us by email, or telephone 01483 904562
Cycle for Health in West Yorkshire