Inspiring cyclists: Six-year-old with mild autism learns to ride
Despite many of his friends learning to ride a bike, Tom Blair didn't seem to want to cycle, his parents really struggled to get him to show any interest at all. All that changed when they found the autism friendly Play Together on Pedals sessions.
Now, Tom smiles when he's on his bike and is well on his way to riding with pedals. "We're hoping he will be pedalling before Christmas," said his dad, Michael, from Stirling.
Play Together on Pedals, a project run by Cycling UK, Cycling Scotland and Play Scotland, helps three to five-year olds build up their cycling confidence and skills.
The free sessions, which are located throughout Edinburgh and Glasgow, involve a playful programme of activities on balance bikes, with all equipment provided. Skilled instructors help little ones find their balance and inspire them to move on to pedal bikes.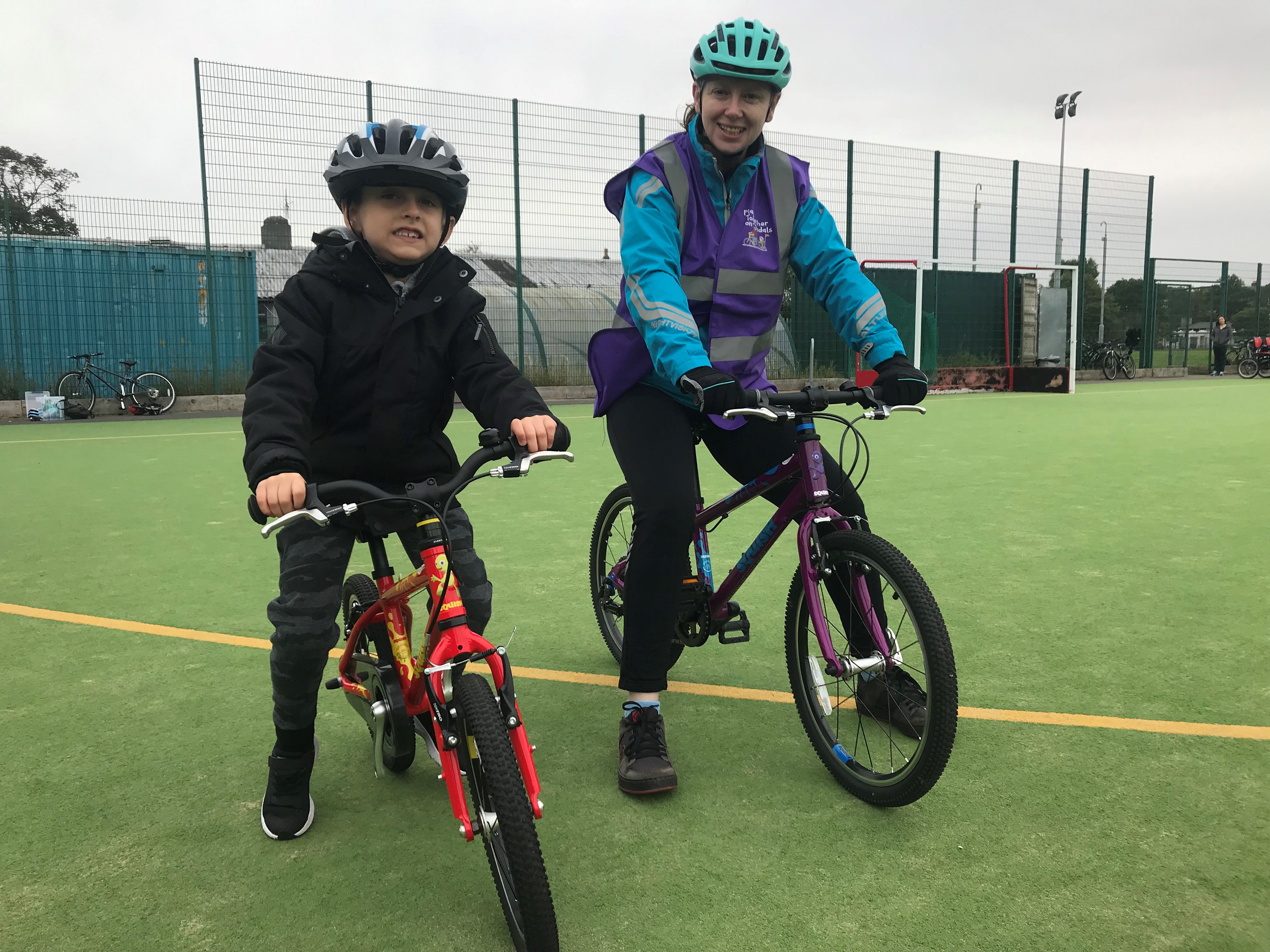 What's different about an autism-friendly session?
The project also runs autism friendly sessions for children aged six and over where they get a  20-minute one-to-one cycle training session.
These sessions are quieter and calmer than others and are more tailored to kids with autism spectrum disorders. Children with an autism may be very sensitive to certain sounds and sights, which means that some kids may need a specific kind of environment to learn a new skill, like cycling.
Angie Kinghorn, Senior Development Officer for Play Together on Pedals in Edinburgh said "Whilst most of our sessions are drop ins, parents can book a slot for our autism-friendly sessions where the children are guaranteed some one-to-one time with an instructor
"This also ensures that there aren't large numbers of people attending. We also send photos of the instructors and some pictures of what to expect before a child attends."
Tom was excited but was slightly nervous at first but the skilled instructors put him at ease straight away. They showed him which balance bike would be his and then played a series of games to help him get into the swing of things.
I think the less intense and intimidating something is the better, that's why he enjoyed it.

Michael Blair, Tom's dad
His dad, Michael, explained that it's Tom's second time and that he also enjoyed the journey from Stirling to Edinburgh. "It would have taken us a bit longer to teach him by ourselves because we couldn't get him to show any interest in learning, But because he knows he's there to [pedal], it helps."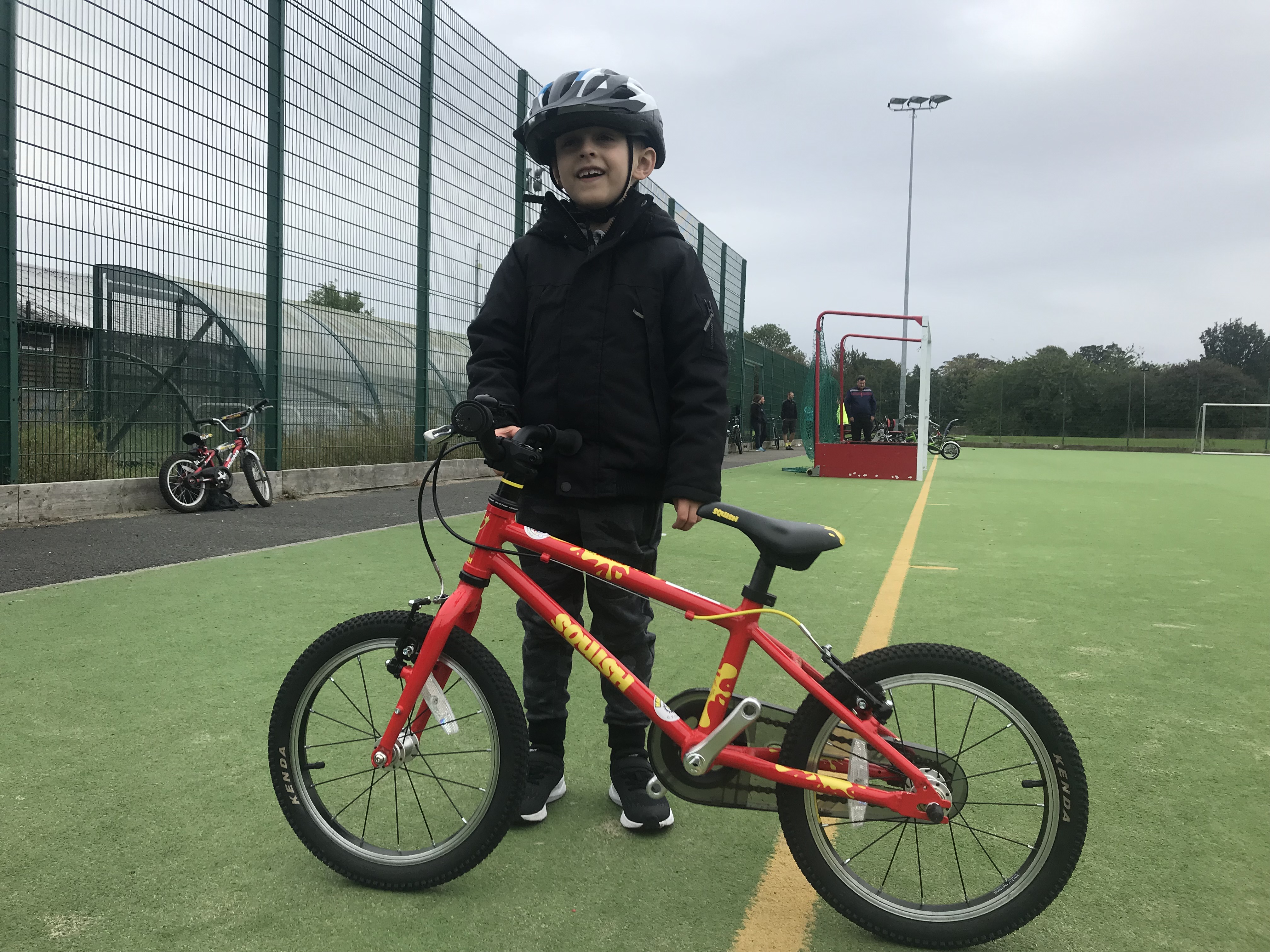 One of the perks of the autism friendly sessions is that it helps kids feel more comfortable in a quieter environment.  Michael said "I think the less intense and intimidating something is the better, that's why he enjoyed it".
 by the end of the session, his balance has significantly improved. The instructors are friendly and make Tom and the other kids feel comfortable and reassured.
"They were really encouraging and helpful," adds Michael.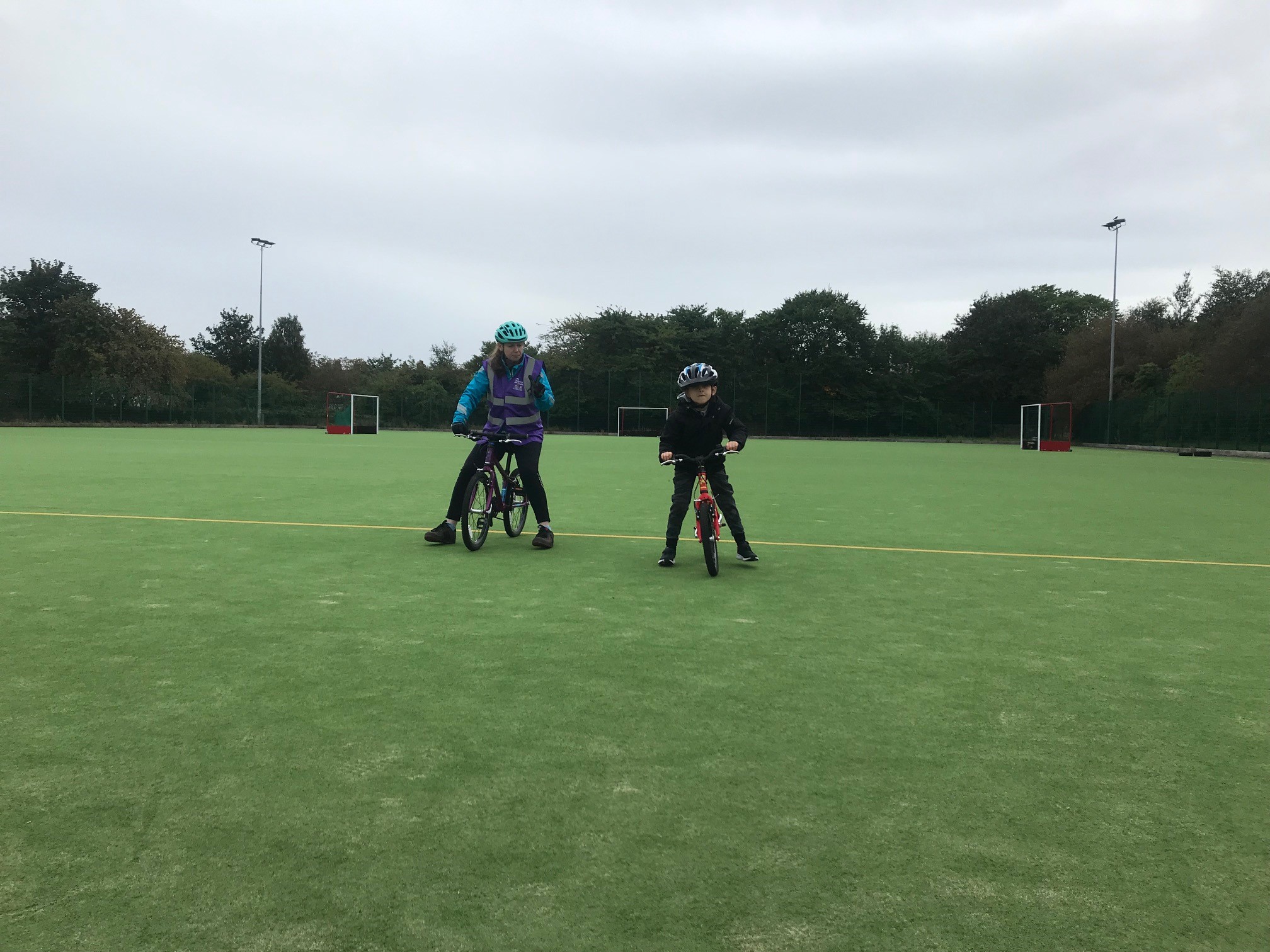 Instructors realise that every child moves at a different pace and, for some kids, the experience is all about getting them excited about the idea of riding a bike. "Some children may just want to watch the first time they come along, or touch the bikes, spin the wheels, squeeze the brakes, or play with the cones," explained Senior Development Officer, Angie Kinghorn. "These sessions are all about making them feel safe and comfortable. For some, riding a bike will be a bonus."
Tom and his dad plan to continue coming to the autism-friendly sessions and the plan is to move Tom from a balance bike to his pedal bike in time for Christmas.