Why Cycling UK is marching during COP27
Thursday, 03 November 2022
From 6 -18 November, politicians, lobbyists, and the media will gather in Sharm El Sheikh, Egypt – at the 2022 United Nations Climate Change Conference, commonly referred to as COP27. All too familiar calls sound, such as UN Secretary General António Guterres rally to "Bring back climate change to the centre of the international debate". We've heard this one before.
The phase out of fossil fuel fuels, agriculture and protection of biodiversity are likely to take up discussion. However, we hope to see transport equally high on the agenda. In the UK alone, 27% of greenhouse emissions come from domestic transport, 90% of which are attributed to road vehicles. Halting and reversing the growth of these emissions should be the central aim of wider transport, planning and economic policies - locally, nationally, and globally.
Cycling is a zero-carbon transport option that can deliver significant carbon savings, together with many other benefits, at very low cost. Transport projects and development proposals that are predicted (or are likely) to increase greenhouse gas emissions should be rejected, and low-carbon alternatives developed instead.
The legacy of COP26 and moving forward
In November 2021, Glasgow hosted COP26. Cycling UK affirmed its stance on the climate and called for active travel to be embraced urgently as part of the solution to the climate crisis.
The charity collaborated with Pedal on Parliament to 'Pedal on COP', with more than a thousand cyclists gathering to march through the streets of Glasgow, many of them having cycled through wind and rain from across Scotland and beyond.
Cycling UK commissioned a series of projections across historical landmarks of Glasgow. Slogans such as 'This machine fights climate change', 'We don't need to reinvent the wheel', 'There is an alternative' caught the imagination of the campaigning community – messages that we echo with persistence to politicians gathering in Egypt this month.
Ahead of COP27, Cycling UK has signed a joint letter with the PATH Coalition, calling on Governments to invest in active travel to achieve climate goals and improve people's lives. And on 12 November, mass mobilisations will take place across the UK, with thousands of people on the streets to demand Climate Justice in solidarity with the Global Day of Action, called by Egyptian groups at COP27. Several of Cycling UK's campaigns team will be attending their local protest, here's why.
Jim Densham, campaigns and policy manager for Scotland - marching in Edinburgh
"I live in Glasgow and last year was able to join the huge COP26 march through the centre of the city as part of the cycling bloc.
"It was a wild and wet day but so good to see thousands of people come together with their bikes to shout, 'this machine fights climate change'.
"Even though COP isn't in Scotland this year I feel it's just as important to get out and call for action.
"This summer we saw temperature records smashed in the UK, but world leaders (especially our own) are still not taking the need for climate action seriously.
"I will be at the mass event in Edinburgh reminding politicians that cycling is part of the solution."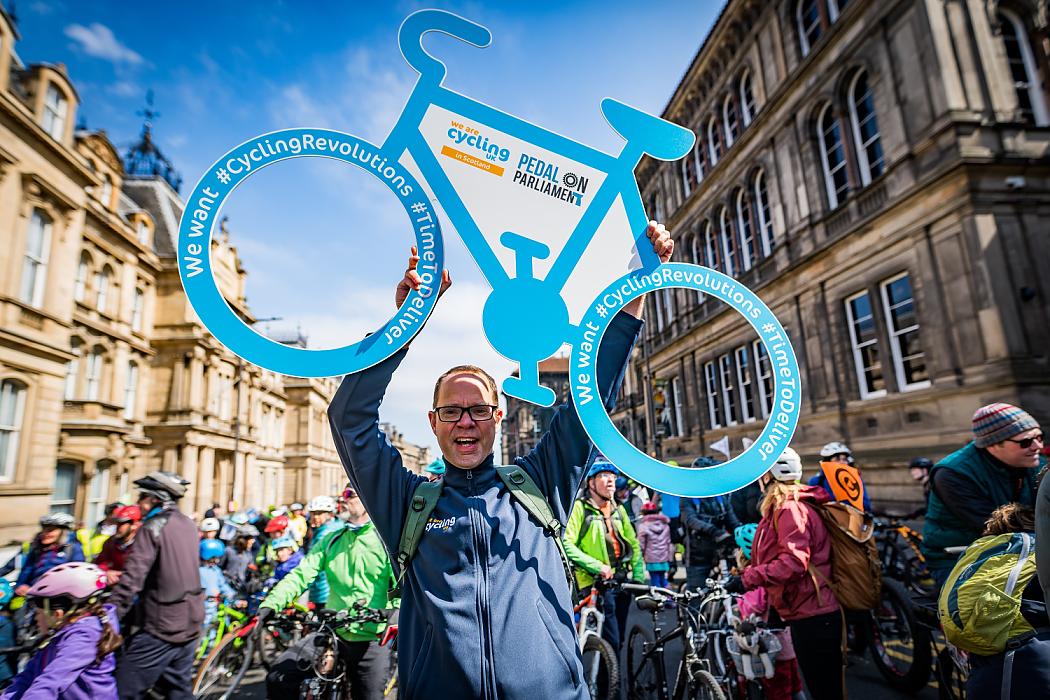 Andrew McClean, engagement officer for Northern Ireland - marching in Belfast
"I will be at the climate march on Saturday because I want our leaders to take bold action now to address global heating.
"Even one year more of complete inaction or completely inadequate action, is too long. I want them to invest in my future, to change how we transport ourselves, heat our homes, power our industry and ultimately to improve how we live and impact our own society and the wider world.
"I believe that investing in safe cycling infrastructure is the only way to encourage and increase the number of journeys taken by bike, and the people in power are the ones who can make the biggest difference. 
"The solutions are there - and have been for years. The bicycle is the most energy efficient form of transport and has been since its invention, we need to make it part of the solution to the climate crisis we are in."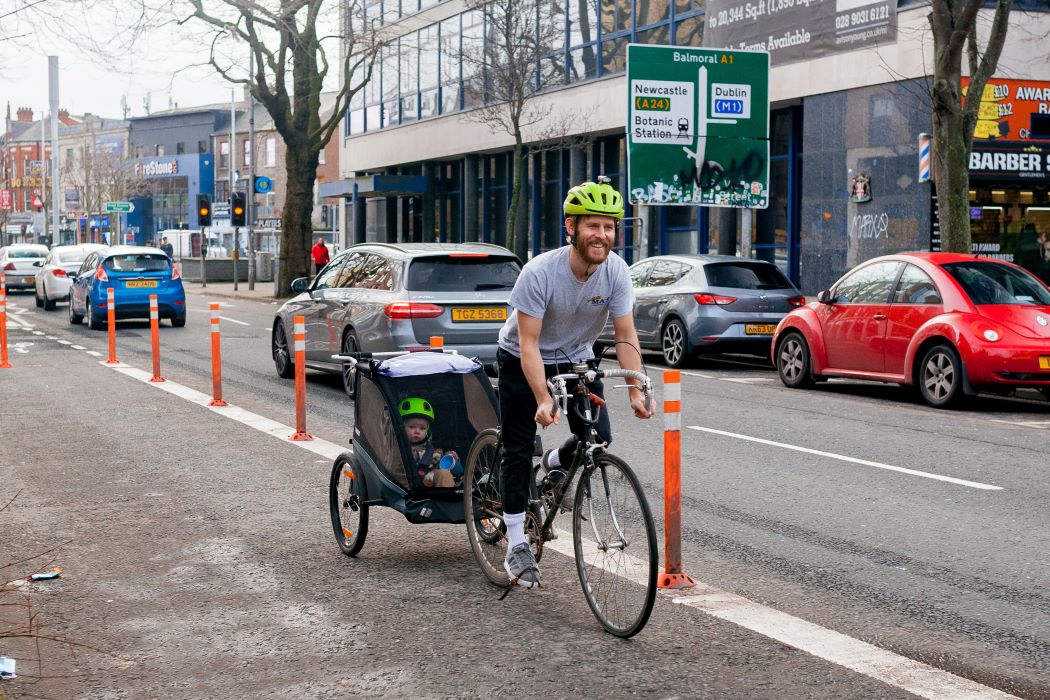 Sophie Gordon, off-road campaigns officer - marching in London
"I'm joining the global day of action for COP27 because it's crucial to show the scale and strength of public demand for urgent action on the climate crisis.
"We're already seeing the global impact of the climate crisis at 1.3°C of warming – floods in Pakistan, hurricanes in Florida, months of drought and crop failures in Sudan.
"We don't need to wait for new technology. We have the solutions we need right now: active travel and public transport, nature regeneration, renewable energy, building insulation to name a few. What we lack is the political will and sense of urgency.
"A lot of these changes aren't happening because politicians are worried about short-term popularity with voters, and are nervous of opposition. But opposition almost always comes from a vocal minority. The majority of people support climate action.
"We need to join together and prove that to decision-makers, by continuing to build a strong movement for change."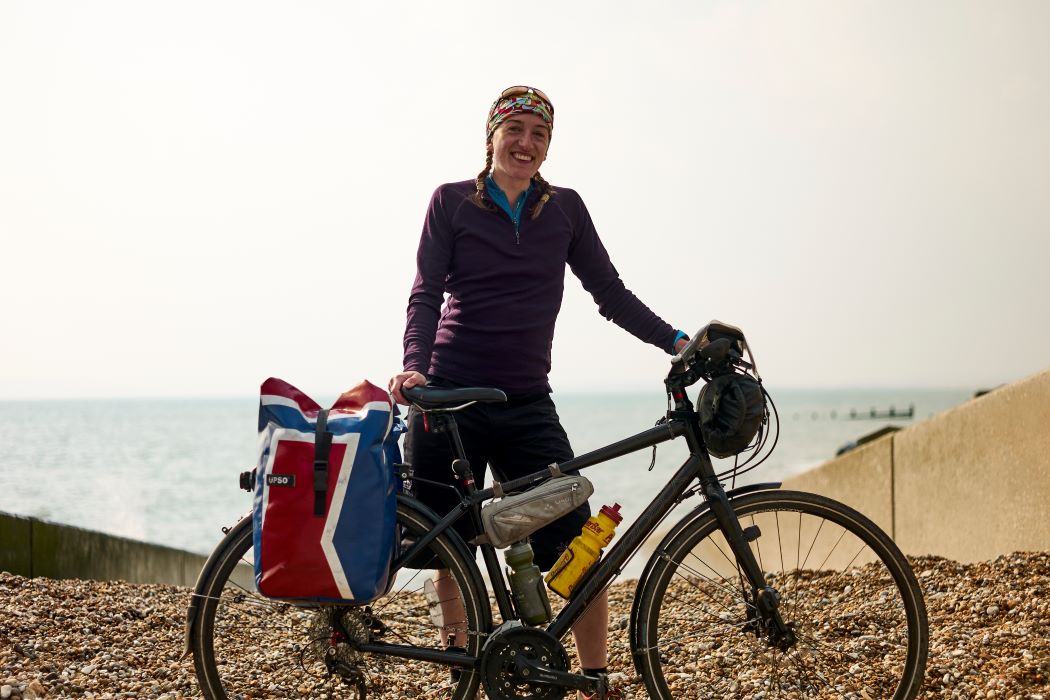 Zak Viney, campaigns officer - marching in Sheffield
"Whether it be demonstrations against the poll tax, the suffragette, or civil rights movements - history shows us that progressive societal change is rarely one easily granted.
"As a young person concerned for the wellbeing of future generations and in the privileged position to act, I feel a responsibility to march on the Global Day of Action.
"Cycling alone will not fix the climate emergency. However, with transport making up over a quarter of the UK's emissions, its essential that Government policies enable low-carbon transit, and are implemented urgently to build momentum in addressing the greatest challenge we face as a species."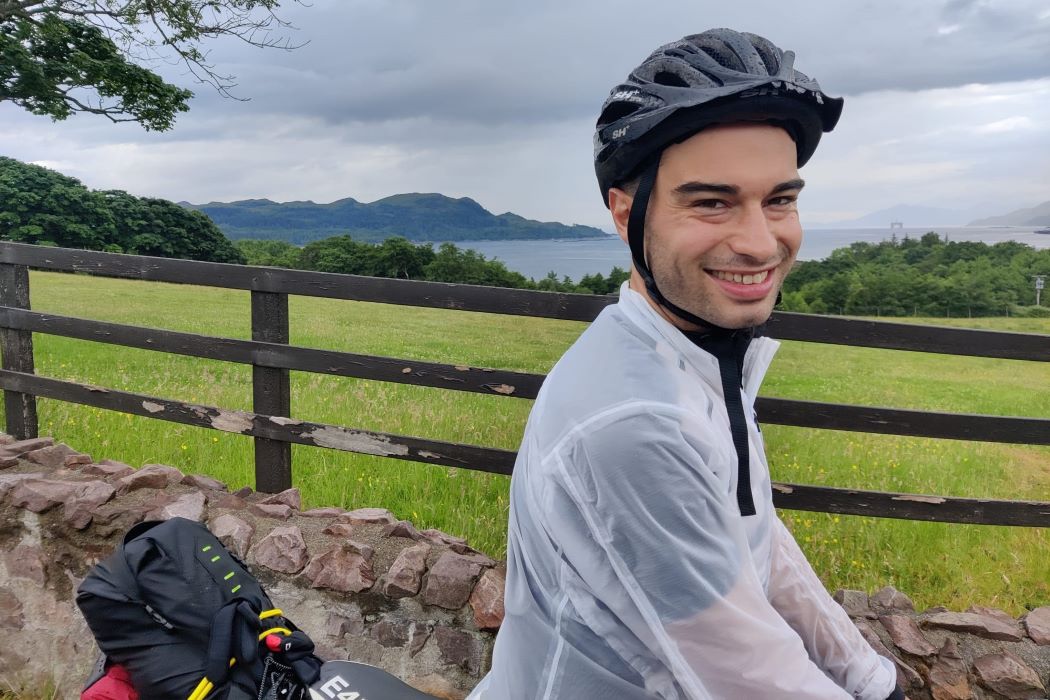 Join a mobilisation near you
Close to Edinburgh, Belfast, London, or Sheffield? Join the Cycling UK campaigns team and let's make our voices be heard. See if you can spot us with our 'This machine fights climate change' banners.
Live elsewhere? Find your local protest on the Climate Justice Coalition website. Let's come together and inspire world leaders to think bolder and braver.