What did Cycling UK's campaigns achieve in 2020?
Thursday, 17 December 2020
While coronavirus has brought setbacks, there has also been great progress this year. The Cycling UK campaigns team has expanded to include staff members on the ground in Wales and Northern Ireland for more effective engagement.
We also launched our rejuvenated Cycle Advocacy Network, to enable local campaigners around the country to connect and better support each other.
Inevitably, much of the year was dominated by the sudden shift in travel patterns caused by coronavirus, and we got the wheels moving to try and ensure that the boost in cycling would be maintained.
Jump to highlights from:
UK-wide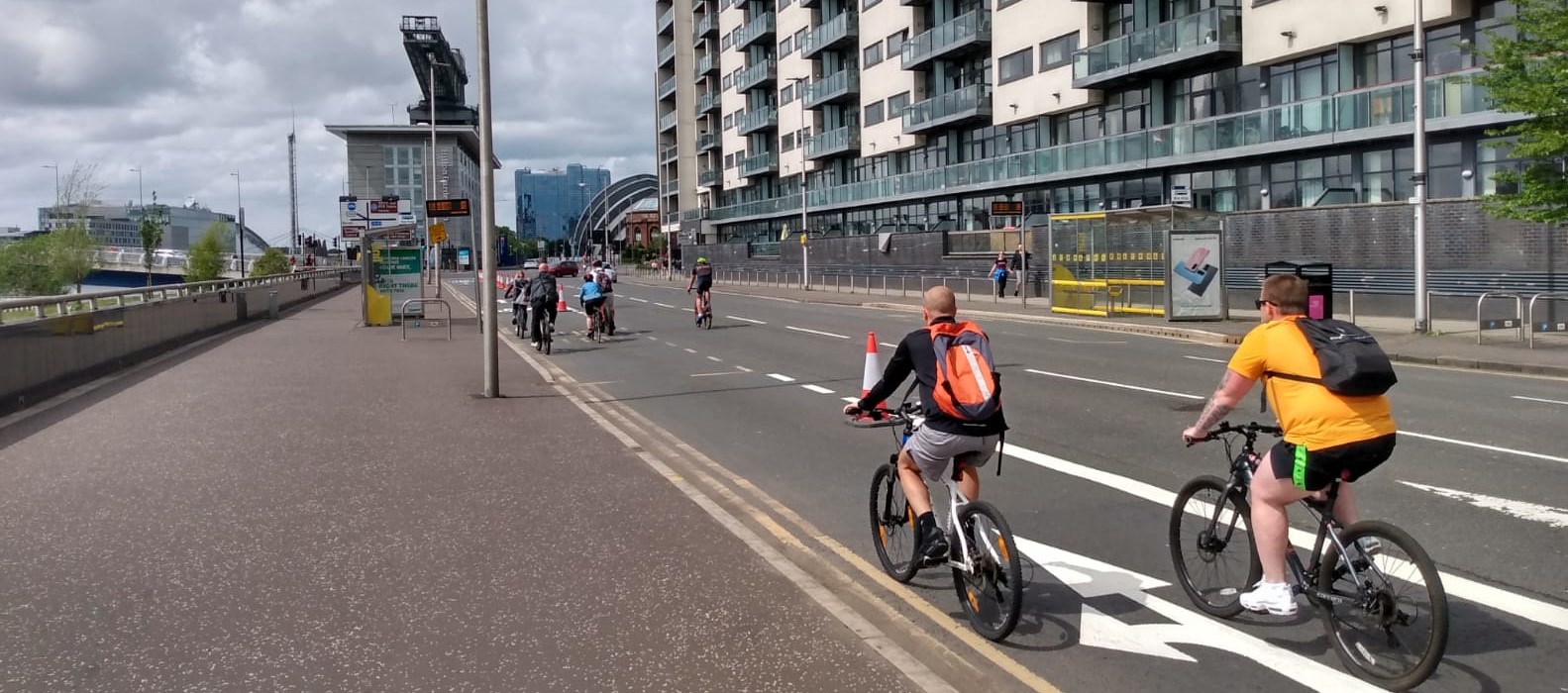 Space for distancing and a cycle powered recovery
If you remove the fear of traffic, will more people cycle? The spring coronavirus lockdown proved the answer was a resounding yes, with some cycle counters recording 300% increases in cycling numbers.
We jumped into action, encouraging councils to create more safe space to enable people to keep cycling and walking, and for governments to provide them with funding to do so.
Across all four nations of the UK, at the time of writing over 14,000 people had contacted their council (or the Department for Infrastructure in Northern Ireland) using our Space for Distancing action. Governments responded by providing emergency funding for active travel, and the amount of social distancing measures on the map grew.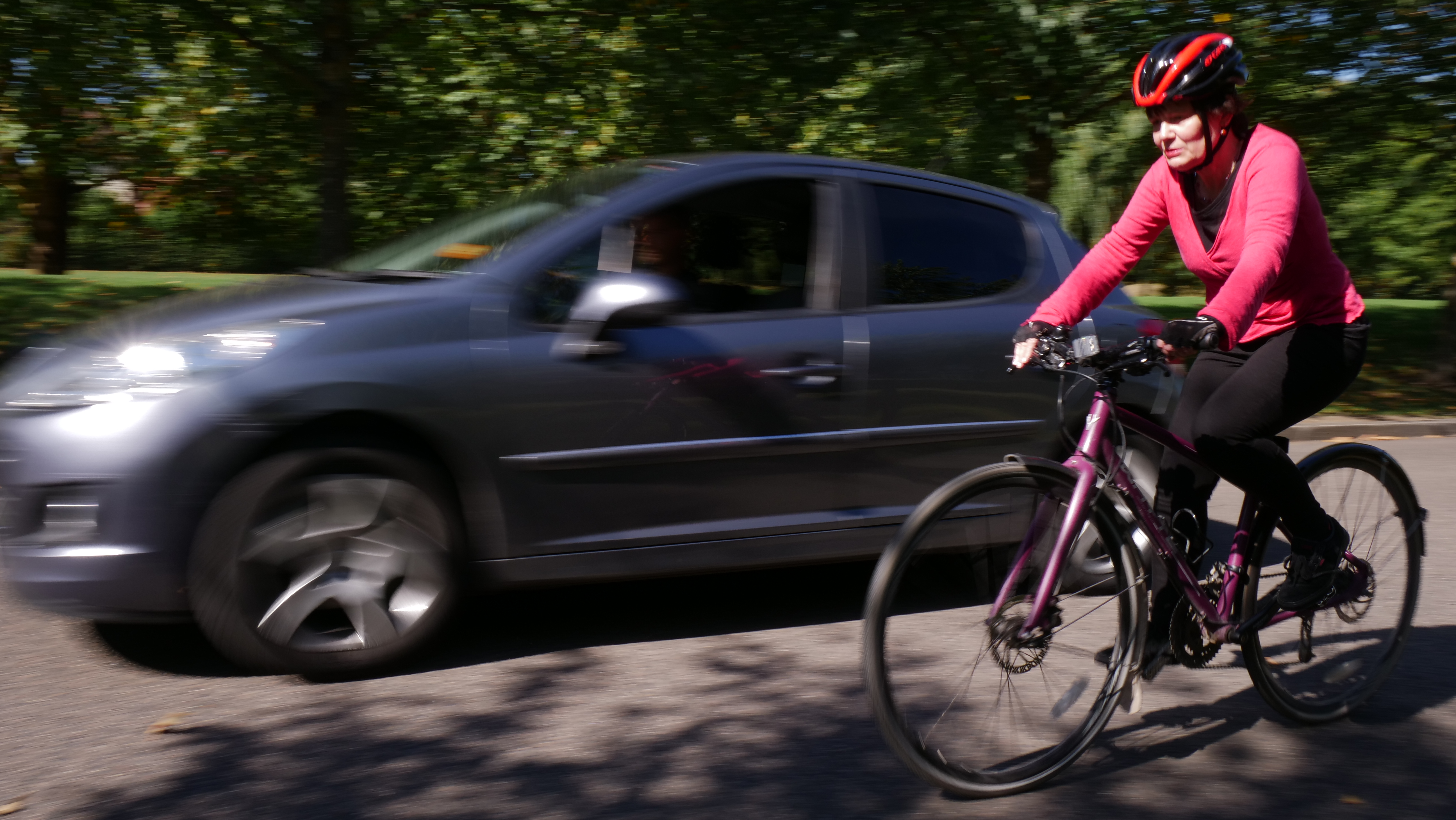 A safer Highway Code
This year was a breakthrough for a safer Highway Code. After years of campaigning, the Government finally announced a review of the code to make the roads safer for vulnerable road users, including people cycling.
Cycling UK was closely involved in suggesting the proposed changes, including a 'Hierarchy of responsibility', new rules on junction priority, and minimum safe passing distances.
16,500 people took part in our campaign to support the changes – our largest campaign response ever. Thank you so much for supporting our call to make our roads safer for cycling.
The next challenge is to ensure that road users not only understand the new rules, but also understand why they're important. We will continue to work with the Department for Transport to determine the best way to communicate the changes.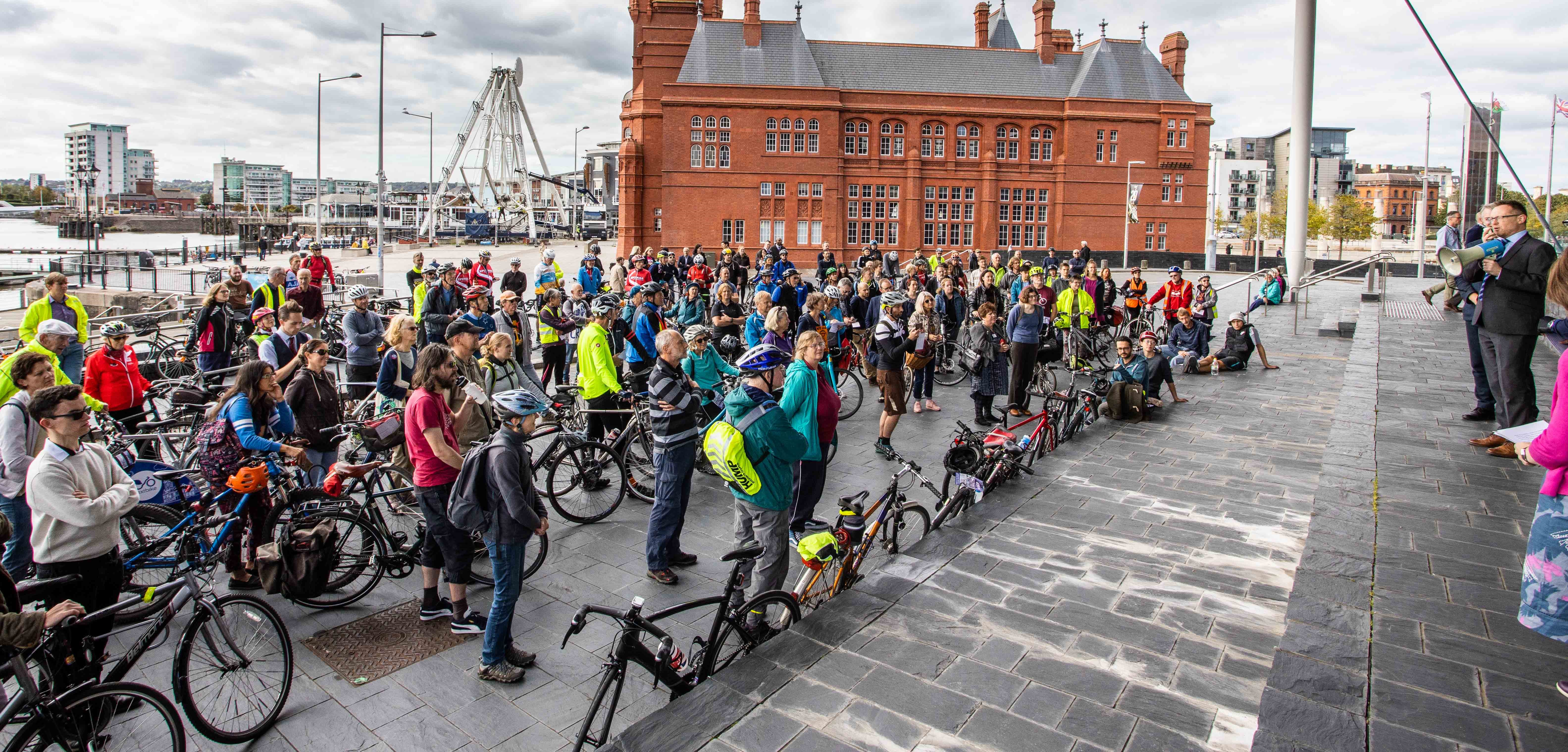 Cycle Advocacy Network
Another big step forward this year was launching the Cycle Advocacy Network, to resource and support people around the UK who are speaking up for change, helping to make things safer for cyclists in their area.
The network builds on the dedication and expertise of our committed Right to Ride Representatives, many of whom have campaigned tirelessly for many years to improve cycling conditions in their area.
Campaigns officer Stephen Dominy was tasked with refreshing the network to reach out to people with less experience, but just as much enthusiasm.
"So many people are already speaking up for cycling in their communities, and so many more want to start. I've spoken with over a hundred activists from all four nations with a wealth of stories and experiences and a shared desire to make cycling and active travel the obvious choice for their friends and neighbours.
"As we look forward to 2021 my hope is that CAN knits together an even more diverse range of people, supporting them to campaign effectively in their localities and finding harmony as we raise our voices nationally."
If you're interested in joining the Cycle Advocacy Network, get in touch today. 
England
Beating the bike lane backlash
Unfortunately, as more cycle-friendly measures were installed in England, the 'bikelash' beast reared its head, with angry cries that cycle lanes were causing congestion and damaging businesses. Some councils started hastily removing their temporary infrastructure.
To cut through the noise, we went to the experts for the evidence to report the real impact of cycle lanes.
With public transport usage still down, cycling should play a vital role in our coronavirus recovery, and we'll be continuing to work in the new year to get more funding for cycle lanes and other interventions.
You can help by contacting your MP and council leader, to make sure a vocal minority don't drown out the public support for cycle lanes.
King Alfred's Way
In August, we launched King Alfred's Way, a 220-mile off-road trail around the Anglo-Saxon kingdom of Wessex, through 10,000 years of history. The response was incredible, capturing the post-lockdown demand for short staycation adventures and providing a much-needed boost to struggling hospitality businesses along the route. Building on the success of the Great North Trail, King Alfred's Way is the next link in our vision of creating a network of long-distance off-road trails across Britain.
Filling in the missing links for off-road cycling
Cycling UK has created a new mapping tool to help fill in the missing links for off-road cycling, by enabling people to suggest improvements in the network and ask their council to include these routes in their future planning. So far 3,200 routes have been added – now we need to encourage more people to get involved with off-road advocacy in their area and work with land managers to open up some of these routes. 
Scotland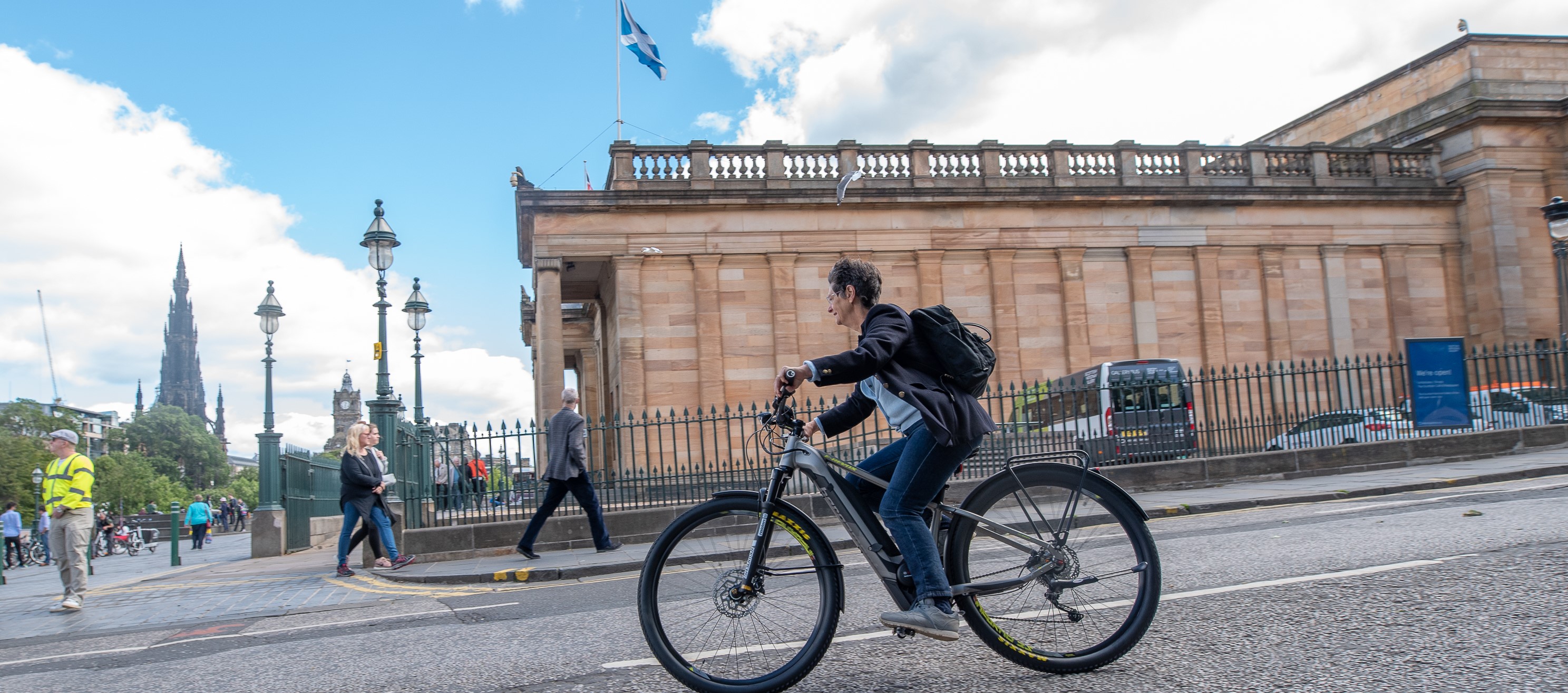 Budget boost for cycling and walking
Back in February (which feels like a lifetime ago now), we were pleased to see that successful lobbying by Cycling UK in Scotland had led the Scottish Government to increase the annual budget for cycling and walking from £80m to £100m.
Setting the direction for transport
We have seen the impact our campaigns have had on government consultations through our e-actions and online guides with response ideas and information. 638 supporters responded to the National Transport Strategy consultation - slightly more than half of all responses.
Jim Densham, our campaigns and policy manager in Scotland reflected on this year:
"If 2020 was football match you could say we got an early goal with the active travel budget boost, but after that, the game changed and we had to dig in and work hard to secure the win. Thankfully the hard work paid off with good temporary cycling infrastructure right across Scotland, much of which we will push for being made permanent.
"Next year feels like a cup final, with Holyrood elections in May and the COP26 climate summit being held in Glasgow in November. With our CAN network and local campaign groups in our team I think we can win this one too. 
Wales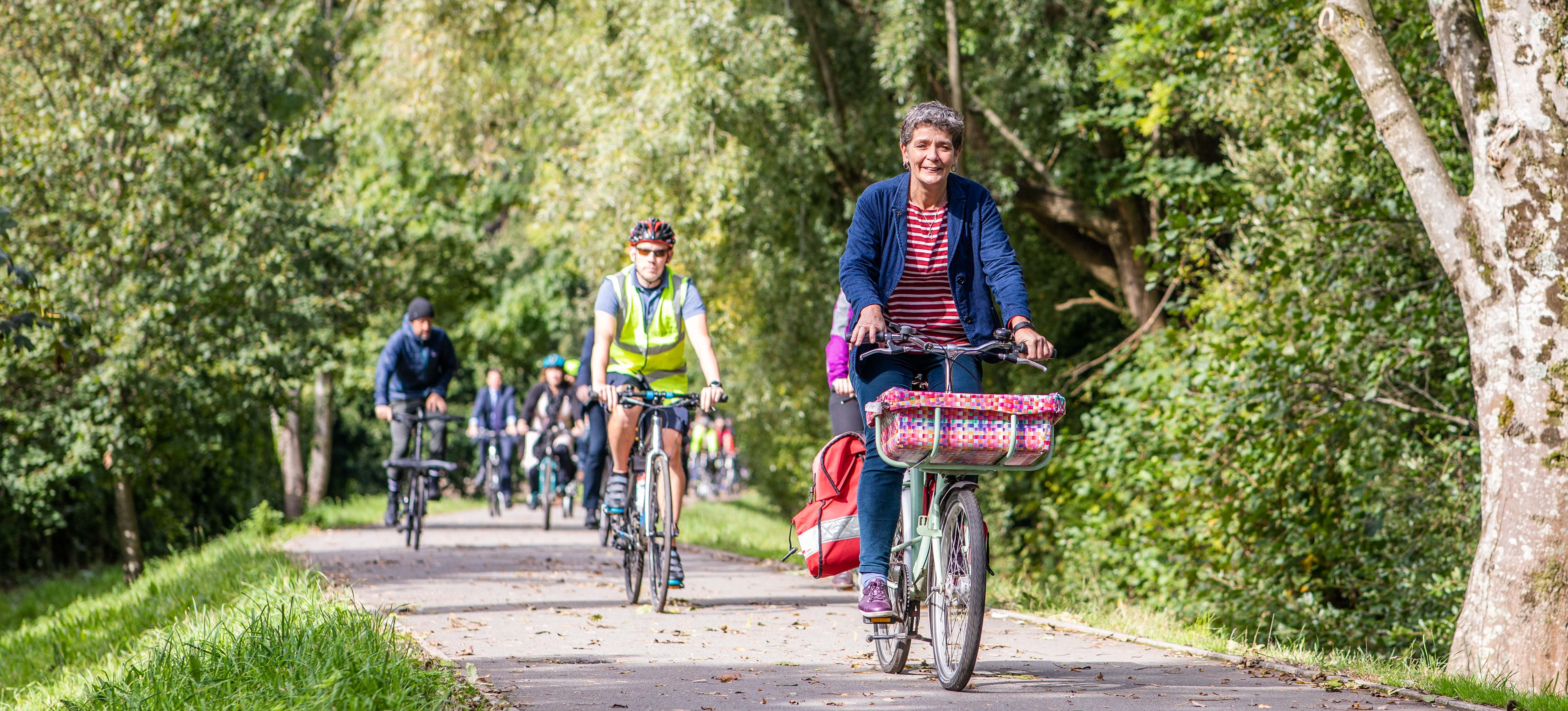 The campaigns team had a great addition at the beginning of the year in the form of Gwenda Owen, with years of experience campaigning with Cardiff Cycle City.
Gwenda explained that her first year in the role was a little different to how she expected it to be:
"As engagement officer covering Wales I'd envisaged cycling around a little more than has been possible, but it has been a great time to be working in cycling as I've been able to have some brilliant conversations with people who have rediscovered their love of bikes, and it's been so busy.  There's so much good stuff happening in Wales and lots of excellent people to work with."
Connecting local campaigners
Despite the challenges of social interaction this year, Gwenda got stuck in, hearing from local campaigners across Wales about how Cycling UK can better support them.
"I'm really pleased that I managed one busy trip up to north Wales before lockdown. I met up with Warren, a brilliant campaigner in Wrexham, went for ride with Lowri and the Wrexham Reivers, caught up with our key north Wales campaign crew in Llandudno Junction, rode with a brilliant bunch of Breeze women in Bangor and had a chat about what we could do to support a campaign for a route on Ynys Môn."
Clean Air and sustainable transport
There have also been several policy developments this year which Cycling UK has contributed to – responding to consultations on the Clean Air Plan (as part of Healthy Air Cymru), the Welsh Active Travel Act Guidance, and Llwybr Newydd, the Wales Transport Strategy. 
Northern Ireland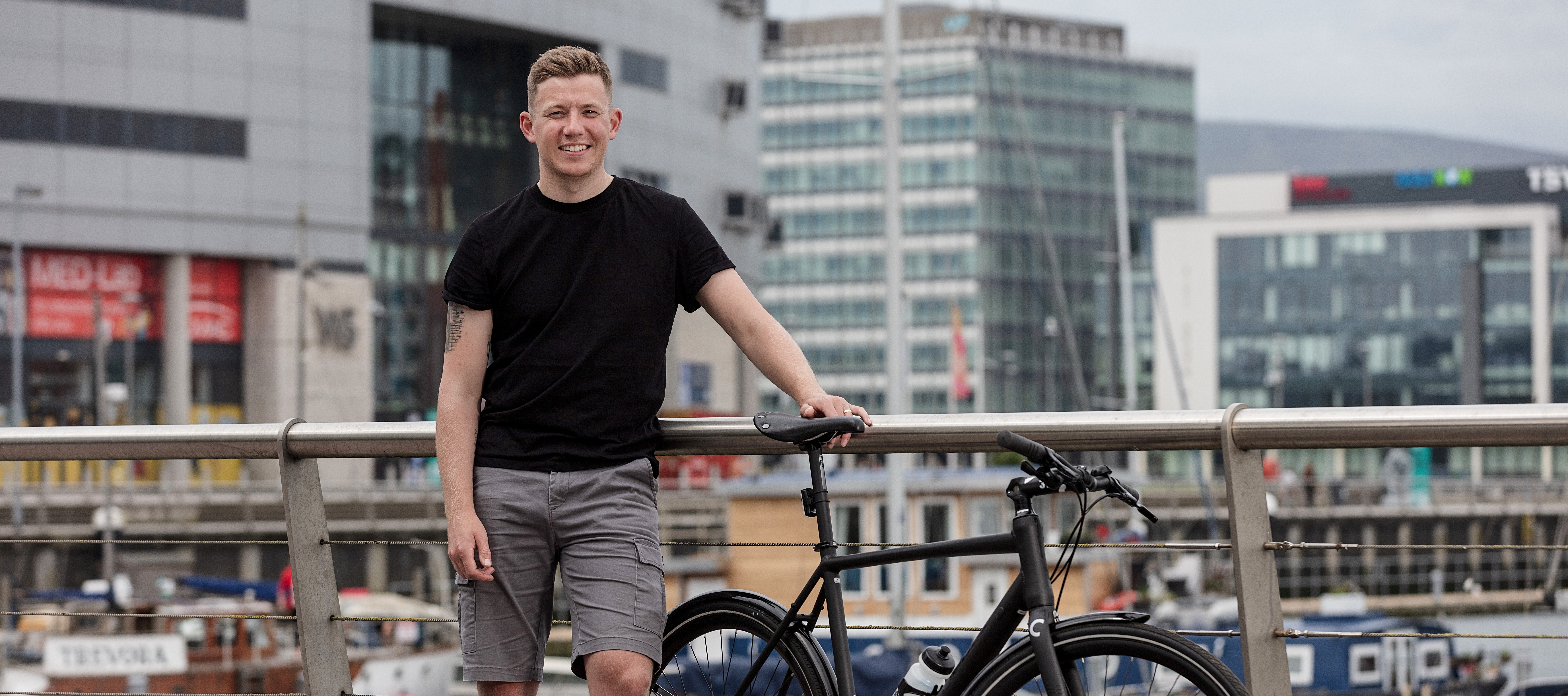 Alongside Gwenda, we also welcomed Josh Murray as engagement officer for Northern Ireland, who had the misfortune to start during lockdown and has yet to meet his colleagues in person.
Josh recalls, "I did my induction in a hotel room when Belfast had just gone into lockdown – the city was like a ghost town. However, despite all this, over the past nine months we have achieved a lot as an organisation in Northern Ireland."
He's been busy getting decision-makers on side – whether virtually or with socially-distanced meetings by bike.
"This year, we have really got our name out there with supporters, campaigners, local community groups, businesses, councils, councillors, and MLAs, as well as other decision makers in government. Next year, we hope to expand on these relationships and make more connections with new groups."
Driving forward road safety across NI
An exciting end to 2020 was securing a £10,000 grant to deliver interactive, online video courses for drivers which will teach safe driving practices around people cycling, focusing on close passing, car dooring and driver understanding of cyclists' road positioning.
By engaging with businesses throughout Northern Ireland to promote the course, Cycling UK aims to reach those who drive for, or as part of, their work to reinforce the message of responsible driving and awareness of, and patience around vulnerable road users.
A look ahead
We're definitely not resting on our laurels – it's time to gear up for a busy year ahead.
The fight will continue to convince councils to continue making safe space for cycling and walking, and providing evidence to dispel the myths.
With national elections in Holyrood and the Senedd, and local elections in England, the run-up to May will be critical to gain support for more funding to maintain this year's cycling boom.
Early next year we'll see a return of the Trails for Wales campaign, as draft legislation to increase off-road access will be debated in the Senedd.
The Transport Decarbonisation Plan will also be published for England in the spring, ahead of the COP26 climate summit in November.
Perhaps 2020 really could turn out to be a catalyst for a radical shift in favour of active travel. Who knows?
In this uncertain year, one thing is certain: we only have a chance if we work together and make our voices heard.
Join the cycle advocacy network
We'll leave the final words to Josh Murray:
"Cycling is my passion and not everyone gets to do a job they love. I see this role as giving me the ability to really make a difference, whether that be encouraging people to cycle, or campaigning to enable people to cycle. I look forward to continuing the work I have started."