Police and Crime Bill offers MPs a chance to push for road justice
Seven years ago, in June 2014, Cycling UK launched its Road Justice campaign, highlighting that the justice system was failing cyclists and other vulnerable road users, and demanding more from the police, the courts, Parliament, and Government, to tackle the epidemic of deaths and serious injuries on our roads.
The core ask is for a full review of road traffic offences, to address deep-rooted weaknesses embedded in our legal system, which all too often leave dangerous and careless drivers walking (or driving) away with little more than a slap on their wrist or a few points on their licence.
In May 2014, the Minister of Justice committed to a review, but since then, the story has been one of dither and delay. Cycling UK has kept up the pressure, working with partners and MPs to coordinate parliamentary debates in 2015, 2018 and 2019, while providing evidence to the All Party Parliamentary Group on Cycling to support their 2017 report making the case for reform.
Write to your MP to help fix our failing laws
We then responded to the calls for a review of cycling offences in 2018 – which threatened to expand this broken system to people cycling – highlighting that a wider review of road traffic offences must come first.
Now, with the Police, Crime, Sentencing and Courts Bill making its way through Parliament, Cycling UK is working with partners to pressure MPs, Lords, and ministers to take this opportunity to address some of the fundamental flaws which remain at the heart of our road justice system.
The 'fatal five' and five failing laws
Many police forces across the UK emphasise the 'fatal five' factors contributing to the majority of serious road traffic collisions: careless driving, driving under the influence of alcohol or drugs, not wearing a seatbelt, using a mobile phone, and speeding.
Tragically, however, drivers caught committing 'fatal five' offences are often waved on their way without serious action taken to minimise the risk they pose to others' safety.
Take, for example, mobile phone use – one of the 'fatal five'. Yet, in 2015, Christopher Gard, who had eight times been caught using a mobile phone behind the wheel, had been permitted to continue driving by claiming that removing his licence would cause him 'exceptional hardship'. Despite knowing the risks he posed – having attended two driving awareness courses in lieu of penalty points – he continued to use his phone at the wheel and, while texting, hit and killed Lee Martin, who was cycling at the time.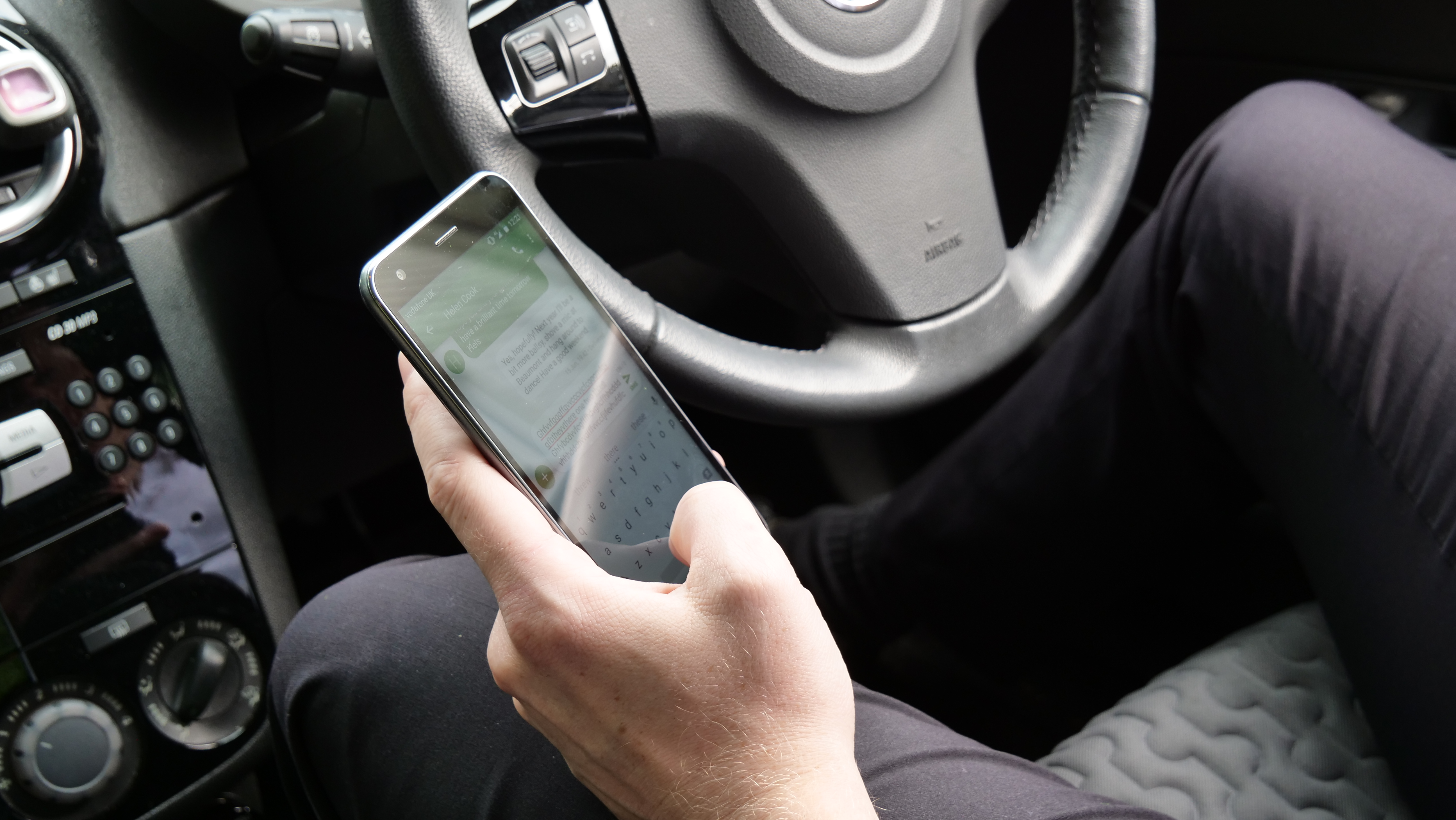 Or how about drinking before driving, another of the 'fatal five'? Yet when Wayne Shilling, who witnesses said had been drinking and was 'away with the fairies', hit and killed Ryan Saltern on a country lane, he drove off, leaving Ryan on the road to die. He wasn't prosecuted under drink driving laws, but instead pleaded guilty to 'hit and run', which carries a maximum custodial sentence of six months, whether a driver hits a wing mirror in a car park, or leaves someone injured to die on the road.
These are just two of countless avoidable deaths and tragic injustices. But there is a chance for change: Cycling UK's new report, Five Flaws: Failing Laws, has identified five flaws in our legal system which the Police, Crime, Sentencing and Courts Bill could address to make our roads safer for everyone.
These five failing laws don't match up directly to the 'fatal five' focussed on by police, but the cases above, and those highlighted within the report, demonstrate how new legislation could help the police and the courts more effectively tackle all driving which puts lives at risk. The five failing laws identified by Cycling UK relate to:
The underuse of disqualification to protect the public from dangerous drivers.
The 'exceptional hardship' loophole that lets drivers who should be disqualified back on the road.
'Hit and run' sanctions not tough enough to make drivers stay at the scene when they know or ought to know that they've seriously hurt or killed someone – an issue highlighted in this week's Sunday Times (paywall).
A belittling penalty for 'car-dooring', an offence which continues to cause fatalities.
The confusing definitions of 'careless' and 'dangerous' driving.
Since we launched our Road Justice campaign, despite the dithering from the Ministry of Justice, we've made good progress.
Last year, the Sentencing Council reviewed the guidance relating to exceptional hardship, making it clear that courts should not accept assertions of 'exceptional hardship' so lightly or without thorough challenge.
We've also brought the 'Dutch Reach' – a simple change of habit to tackle car-dooring – up the agenda, with the technique included in proposed changes to the Highway Code.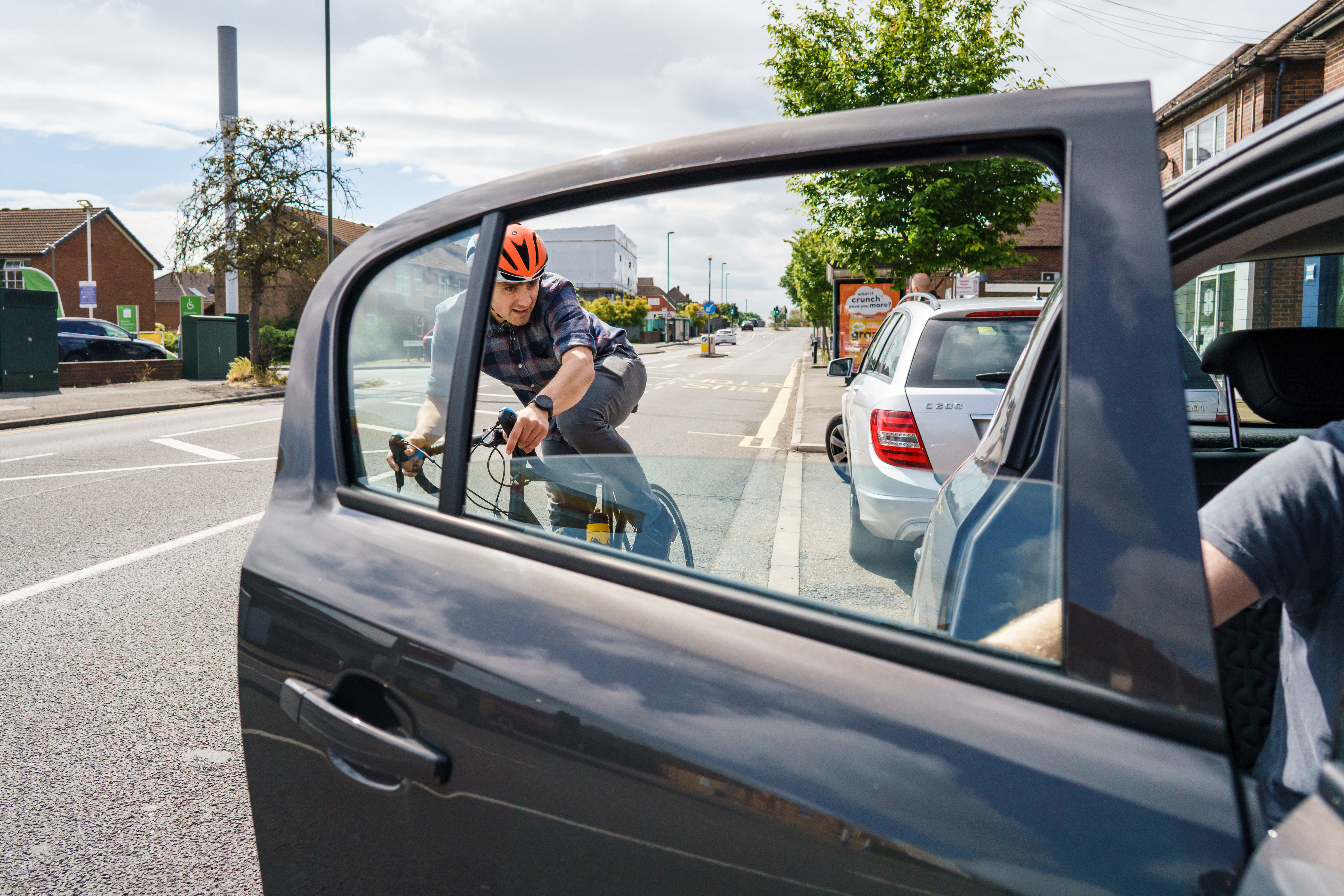 Now, we're working with MPs and Lords to push forward amendments to the Police, Crime, Sentencing and Courts Bill to fix our justice system, and we need your help: write to your MP to ask them to support changes to tackle these failing laws.
A simple ask for MPs
The report, which has been sent to MPs, is available for the public, so I won't set out the detail here.
But I will emphasise that what we're asking of MPs and the Government is simple.
We're asking that they remember Lee Martin and Ryan Saltern.
We're asking that they remember Sam Harding, who died in 2012 when driver Kenan Aydogdu opened his car door in front of him in London, knocking him off his bike and under a bus. Acquitted of manslaughter, he ended up with a £200 fine for the car-dooring offence – the maximum punishment being a £1000 fine.
We're asking that they remember John Durey, who was killed when Ayasha Penfold collided head on with him when overtaking a lorry on a clear, straight road. Despite evidence that he would have been visible for at least 45 seconds, Penfold was convicted only on the lesser charge of 'careless' driving, as opposed to 'dangerous' driving.
We're asking that they remember that five people die on the UK's roads every day and thousands are serious injured every year (pre-coronavirus), and that the Police, Crime, Courts and Sentencing Bill is a rare opportunity to take a step forward to the endless story of justices and tragedy caused by these five fatal flaws in these failing laws.