Countryside, company and coffee - the club using cycling to beat stress
Wednesday, 02 November 2022
Most modern day cycling clubs are born out of a vision, by a person or group of people, who want to form a club consisting of those who share the same aims and desires for riding their bikes.
Momentum Cycling Club, based in Lisburn in County Antrim, Northern Ireland, is no different.  
Aaron Kirk, founder of the club, started cycling some six years ago with friends from church to build on his fitness, and to ease the stress of the day.
The numbers continued to grow steadily over the years, with many more like-minded people wanting to get out on their bikes to enjoy the countryside, the company and the coffee!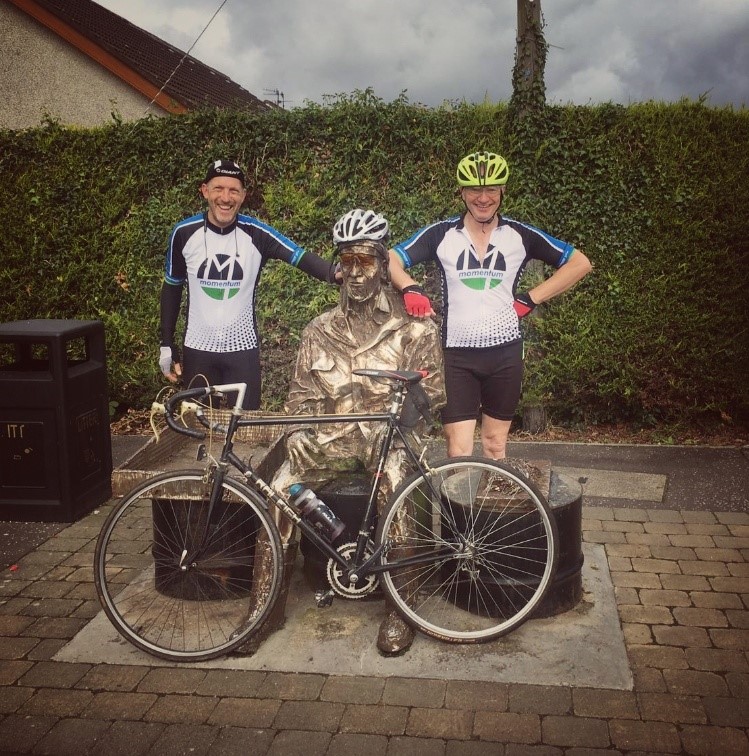 Aaron told Cycling UK: "As a group, we talked about what we wanted out of cycling.
"We discovered that for the most part, it was the companionship, stress release and social side that we liked the most.
"We decided to start up our own club, focusing on the well-being of the members - giving them an outlet to enjoy the social side, but also a place where they can feel confident to talk out how they really are feeling and hopefully help them over a difficult time."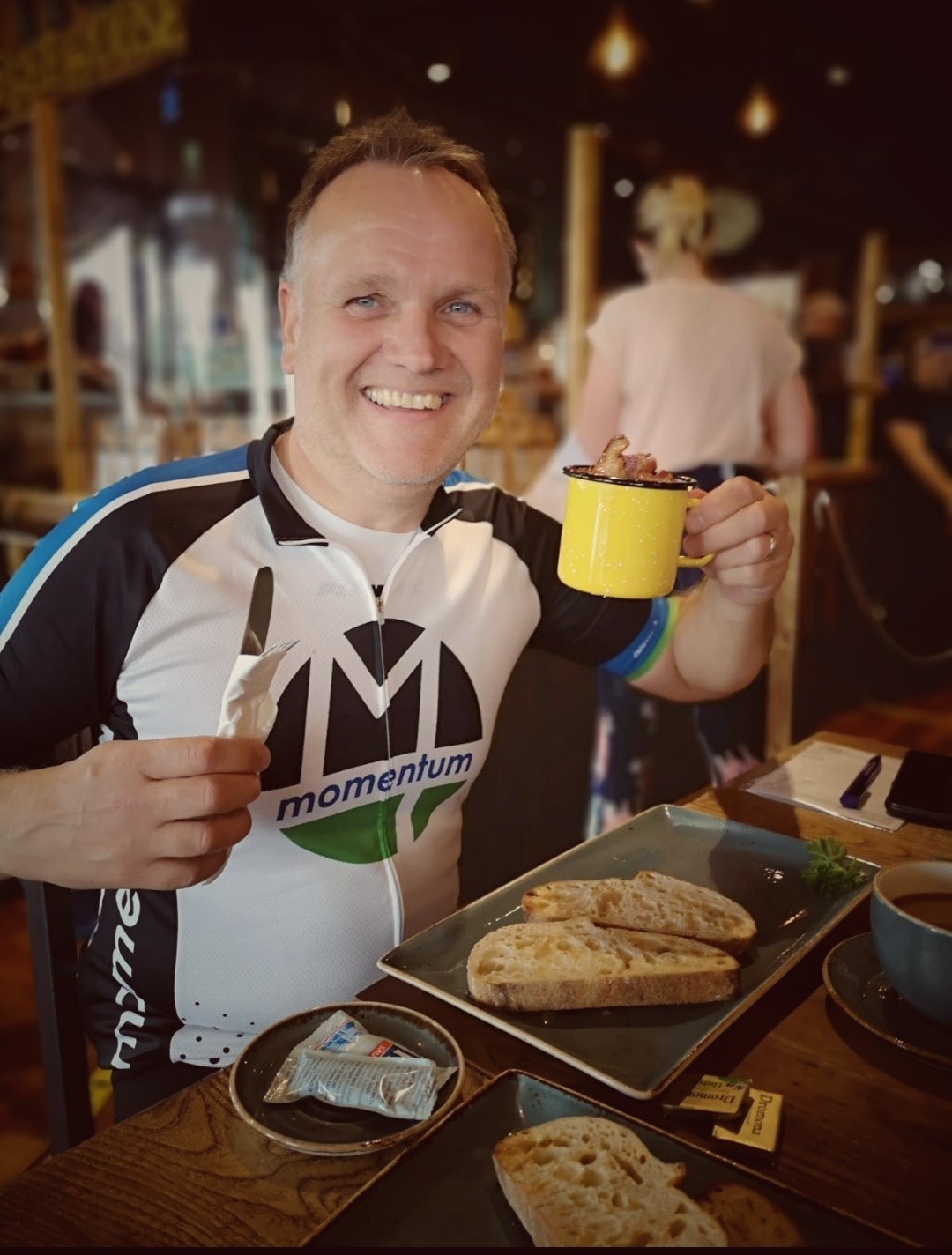 The club was officially started in January 2020 and now has 26 members, with a range of abilities from beginners to experienced cyclists. At the minute, the club organise 3 weekly group rides, on Tuesday and Thursday evenings, and Saturday mornings.  
At Cycling UK, we are delighted the group decided to affiliate themselves with us, allowing their members to enjoy a whole host of benefits including third-party liability insurance. If like Aaron you are searching for a club near where you live, find your local cycling group to find out more.
We chose to affiliate our club with Cycling UK, as we shared their vision to get more people cycling, of all abilities

Aaron Kirk, Momentum Cycling Club
Thinking of setting up your own Affiliated group? The benefits include:
Advice and expertise from Cycling UK's network of highly skilled volunteers. Our team can offer the opportunity to enhance your skills and knowledge at national and regional training events.
Materials and tools to support your campaigns. Cycling UK can provide access to web tools to lobby councillors, collect signatures or bring your local campaign to the attention of cyclists in your area.
£10 million Organisers' Liability insurance For your ride leaders and event organisers, subject to such events being organised in accordance with Cycling UK Guidelines.
Free copy of 'Cycle' magazine. Cycling UK's bi-monthly magazine full of news, articles and expert advice from the world of leisure and utility cycling.
Third Party insurance for your members. For only £33 per year, riders can become Affiliated members of Cycling UK – this will give them £10 million of Third Party insurance so they are covered should they be the cause of any damage or injury whilst cycling.
Who can affiliate to Cycling UK?
Cycling UK Group Affiliation is available to anyone who organises cycling events, runs rides, promotes or campaigns for cycling. Cyclenation groups are also very welcome to join Cycling UK.
Rates are competitive and are just £33 per year - it's easy to do so join today!
For more information about the club visit the Momentum Cycling Club Facebook page.