Consistent cycle-friendly design standards consistently applied: why wouldn't you?
In the first blog in this series, I outlined how joint lobbying by Cycling UK and its allies has shifted the Government's initial Cycle Safety Review – which looked as if it would be all about cycling offences, helmets, hi-vis and so on – into a wider review of safety for walking as well as cycling, with the aim of achieving 'more' as well as 'safer' cycling and walking.
Our Cycling Safety: make it simple booklet summarises what Cycling UK will be pressing for in our response to the review.
The first of our headline recommendations relates to infrastructure: designing all roads, junctions, new developments and off-road facilities to consistent high standards of cycle friendliness. At present, the confusing plethora of often-contradictory design guidance is clearly failing to ensure safe and sensible designs.
Too many cycle facilities in the UK are still worse than useless, or even downright dangerous. Frankly, the situation is a mess.
The good news is that the Government has already commissioned a review of its current Cycling Infrastructure Design guidance (Local Transport Note LTN 2/08). Better still, it has engaged some really good consultants to work on it, namely WSP and Phil Jones Associates.
Phil Jones was also responsible for the Welsh Government's excellent design guidance which Welsh authorities are required to follow (under the Active Travel (Wales) Act 2013), and Highways England's more recent guidelines on Cycle Traffic and the Strategic Road Network.
I trust he and his colleagues can now draw on the best practice from these and other sources (notably the London Cycling Design Standards), while replacing the many other guidance notes that will then become redundant.
It makes no sense to have different authorities in different parts of the country taking different approaches to cycle design. This is not only wasteful, but also causes confusion and frustration to cyclists and drivers alike.
Different types of infrastructure
So, what do we actually mean by 'cycle-friendly infrastructure'?
Well, we've provided a handy councillor-friendly guide to this in our booklet Space for Cycling: a guide for decision-makers. In a nutshell, though, the answer depends on the type of road.
Creating safe cycling conditions on faster and busier main roads requires protected cycle lanes, with priority at junctions. In a moment, I'll come to the questions of what kind of protection, and how priority at junctions can be achieved. At the other end of the spectrum, we have a range of solutions for lightly trafficked streets and rural lanes.
The key principle here is that, if roads and streets are to be safe and feel safe for cycling – by young and old, males and females, people with and without disabilities – they must either provide physical protection from faster or busier traffic, or else the traffic needs to be slow enough and light enough for anyone to be able to cycle safety and comfortably without needing physical protection.
"But there isn't always space for protected cycle lanes," I hear you say! And that's certainly true for some urban streets and rural lanes. However, that isn't a reason to bottle out of creating safe cycling conditions.
If the space isn't there for protected cycle lanes and none can be created (by removing parking, for example), the alternative is some kind of traffic-management solution which reduces traffic volumes and speeds to a level that is safe and comfortable for cycling by young and old alike.
Low traffic speeds and volumes
That's why we are so keen to see 20mph adopted as the 'default' speed limit for streets in built-up areas. That wouldn't preclude higher speed limits on faster and busier main roads but, as the majority of the length of any town or city's road network consists of the narrow local streets, the roads with faster busier traffic should be the exception where signing is needed to indicate a different limit.
The majority of our urban streets – where people live, work, shop and go to school – should have 20mph limits. Hence 20mph, not 30mph, is the limit that should apply by default, the one that applies unless signs tell you otherwise.
"But wouldn't 20mph limits cause uproar?" Not at all – don't believe what you read in the tabloids! Such speed limits are popular: around 70% of adults, support their adoption in residential areas.
Where there are objections, they often relate to speed humps. Depending on how they are designed, these can be unpopular with cyclists too. A better solution in most cases is to design the street to look and feel like a street for people rather than for motor vehicles.
Different principles apply for residential and town-centre streets but, in general, their design should invite social interaction, children's play, shopping and relaxing. Involving local communities in the design process can also increase support.
And the occasional strategically placed bollard – which filters out through traffic but allows cycling – can also be wonderful cycle facilities (so long as they are properly placed so cyclists don't crash into them).

Similar principles can apply on rural lanes.
In both urban and rural areas, it's now possible to use zonal-based camera systems to measure whether a driver's average speed between one camera and the next has exceeded the speed limit. This too can help improve support, by reducing the need for speed humps and other intrusive speed-limiting features.
Physically protected cycle lanes
There has been a good deal of debate in recent years about what forms of protection are most effective, and cost-effective, for encouraging 'more' as well as 'safer' cycling. The jury is still out on this, and the experimentation and research will doubtless continue. This is our reading of the debate so far.
At the heart of it, there is one over-arching principle: the higher the traffic volumes and speeds, the greater the separation needed.
If you're cycling alongside a 70mph inter-urban trunk road with lorries thundering past in the opposite direction, causing nasty wind-gusts, you don't just want a kerb – you want a full-blown hedge or other barrier (particularly in wet weather or at night!).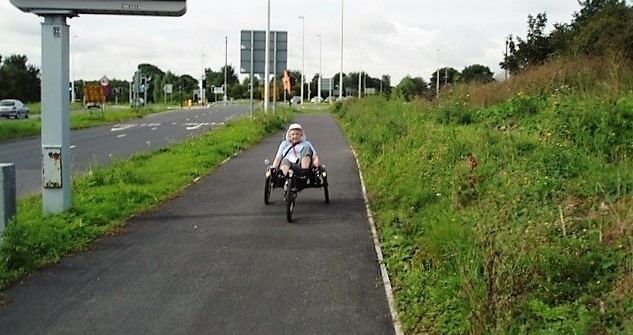 Conversely, on 30mph urban streets, 'light-segregation' solutions such as traffic wands (plastic bollards) work perfectly adequately, providing much of the sense of protection that you'd get from a kerb, but at a fraction of the cost.
By avoiding the need to realign any drainage (which is what makes kerb segregation really expensive!), light segregation allows more comprehensive urban cycle networks to be put in place more quickly for a given allocation of budget.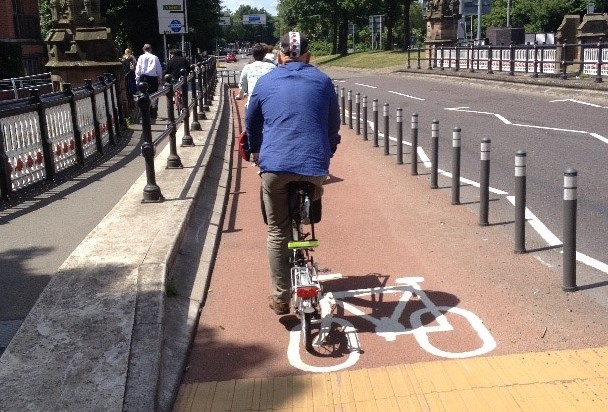 There are two other advantages to light-segregated facilities. One is that cyclists can get in and out of them when needed, if a cycle lane is blocked, for instance. Another is that, unlike full-blown kerb-separated lanes, it's reasonably easy to widen them, as new links in the local cycle network encourage yet more people to start using all the links created during the early stages of the town or city's 'cycling revolution'.
Light-segregated facilities can, if needed, be upgraded to kerb-segregated facilities later on. But to start with, it's probably a good idea to maintain some flexibility.
There's no denying that some forms of light segregation have been found to cause problems. Armadillos and Orcas (see photo below) not only fail to provide the same sense of protection that people get from wands or kerbs – they also trip up pedestrians and endanger motorcyclists. Planters have also been used but can quickly end up looking very unsightly if vehicles crash into them.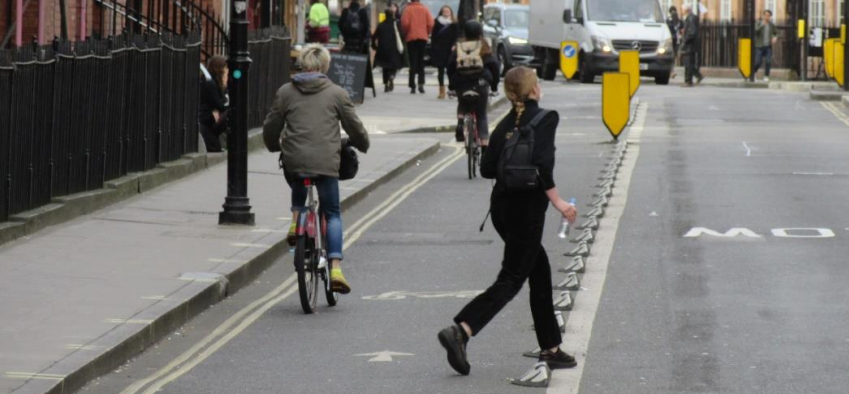 Hence our provisional view is that the traffic wand is probably the best form of light segregation for urban streets. Admittedly they don't look great. We can but hope that the UK's traffic engineering companies will come up with some better designs in the not-too-distant future!
Junctions
Another key issue to be addressed is the safety and priority of cyclists and pedestrians at junctions.
Most continental countries have different rules on this from those which apply in the UK. The standard rule is that turning traffic at a junction gives way to pedestrians and cyclists going straight ahead, unless otherwise indicated.
This rule can apply both at 'give-way' and at traffic-light junctions. It then becomes much easier to design protected cycle lanes, without fearing that drivers turning at junctions will simply 'cut up' cyclists when crossing their paths.
It's something Cycling UK has long called for and which British Cycling has rightly given prominence to in its recent 'Turning the Corner' campaign.
We suggest introducing it first at 'give-way' junctions, where it's largely possible to change driver behaviour simply through good design (see the photo below).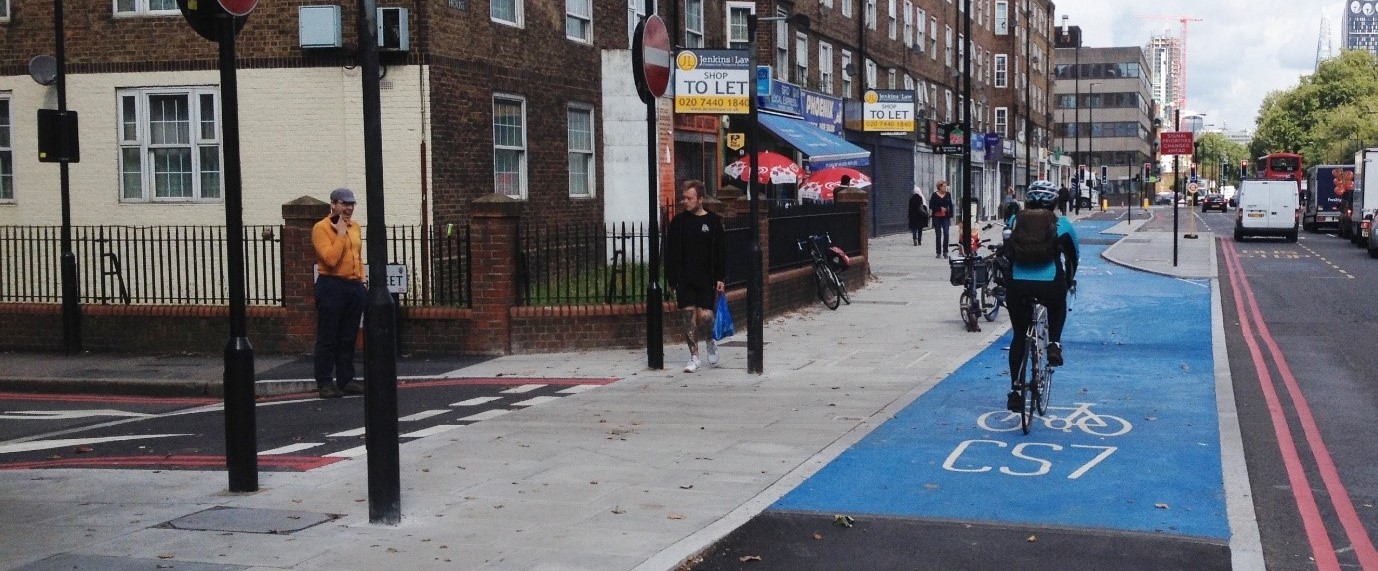 In this case, there is no need to clarify the cycle track's priority over traffic turning into the side road, as it is a one-way street anyway.
It will, however, be necessary to change the traffic signing rules so that it's possible to indicate that drivers must give way to cycle track users and pedestrians when turning into a side road, as well as turning out of it.
The give-way line in the example below is in fact a breach of the signing rules – a give-way line on a two-way street should have centre-line markings leading up to it. In practice it works OK most of the time, but a well-publicised rule change would make it work a lot better.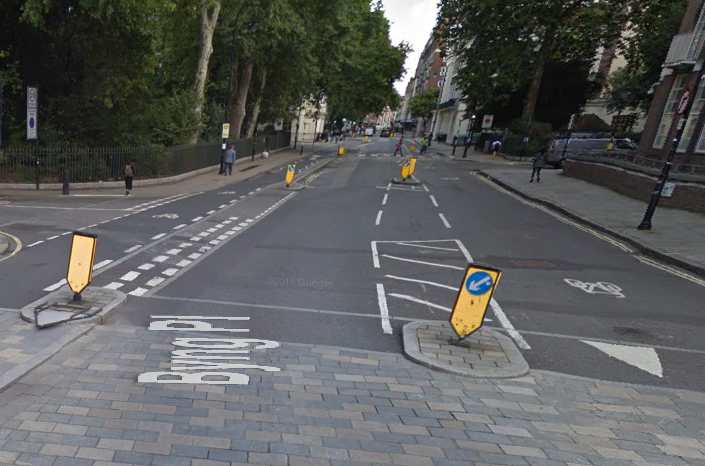 Once drivers have had a bit of time to get used this rule, we could then start introducing it at traffic lights. This is more complex, though. We will probably need to experiment first with some form of signing to tell drivers turning after getting a green light that they should still give way to pedestrians and cyclists alongside them who are going straight ahead.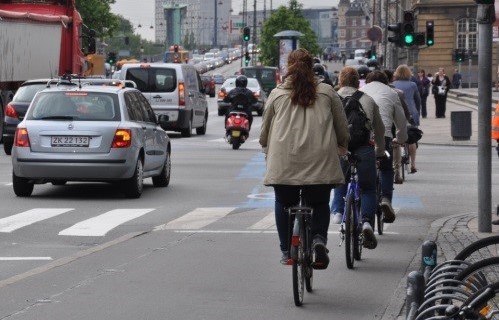 Still, if the Swedish Government was able to switch from left-hand to right-hand drive overnight in 1967, we can surely introduce new junction priority rules. They would hugely improve safety and convenience for pedestrians as well as cyclists. And, paradoxically, they also make more efficient use of junction capacity, so there would be less queuing for drivers, too.
'Cycle proofing' all road and traffic schemes and new developments
The idea of consistently designing-in good cycle provision from the outset of all schemes is known in the jargon as 'cycle proofing'. What it means is that the new design standards now being worked on by Phil Jones and colleagues need to be applied by all highway and planning authorities, to all highway and traffic schemes and all new developments.
That means they need to have some real teeth – and local cycling advocates need to be able to challenge failures to do so.
They also need to apply to all planned highway maintenance works. When a road is being resurfaced, it is a very cost-effective opportunity to consider how it could be redesigned to be more cycle friendly at the same time.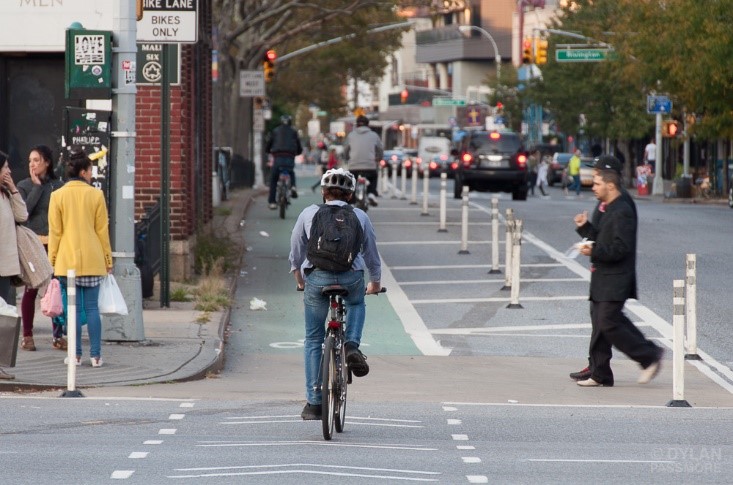 There's more that I could say about off-road routes and about crossings of major roads and junctions – that will have to wait for our full response.
Networks
My final point, though, is to reiterate the importance of planning networks, rather than isolated cycle facilities. UK highway authorities have historically provided isolated cycle facilities where there's a bit of spare space and a bit of spare cash. That doesn't result in a network that gets people from A to B (wherever A and B might be), for any local journey.
Dutch cycling experts have been talking about the importance of network planning (not just design standards) for a very long time. In Britain, we started to cotton on to this when the Welsh Government's Active Travel Act required councils in Wales to draw up maps of their existing and planned networks for walking and cycling.
The Department for Transport has now established the excellent Local Cycling Walking Infrastructure Plan (LCWIP) process which English local authorities (outside London) are urged (not required) to follow when planning local walking and cycling networks. It has also commissioned some excellent network planning tools, notably the Propensity to Cycle Tool.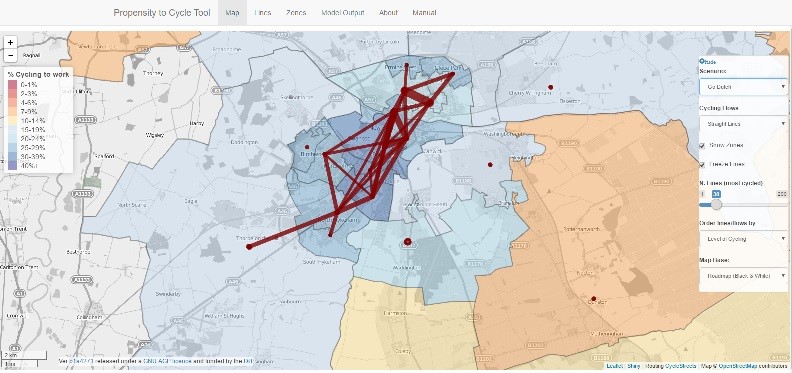 What is still lacking, both in England and in Wales, is the funding needed to deliver local cycling and walking networks. For now, though, let's make sure the Department for Transport gets the message about consistent standards, consistently applied. When Phil Jones and his colleagues hand in their draft of the guidance later this year, it then needs to be signed off and implemented as soon as possible.
But that requires investment, a subject I'll return to in the final blog of this series!