Women ride on Westminster to launch cycling festival
On the ride were women of all ages and abilities, from Ruby Isaac, an 11-year-old up-and-coming professional mountain biker, to 89-year-old Sylvia Briefcliff.
After the cycle ride, guests were invited to a parliamentary reception to listen to inspirational women speak about their cycling experiences.
TV presenter Angellica Bell teared up when she talked about finishing the Tour de Celeb, just eight weeks after learning to ride a bike.
Angellica was speaking to more than 200 people at the launch of the Women's Festival of Cycling and the unveiling of Cycling UK's 100 Women in Cycling.
When you accept a challenge that you're not sure you can achieve, that feeling of pride is so much better

Angellica Bell, TV presenter
Angellica's cycling journey was not typical. Learning to ride as an adult, she said: "There are lots of adults like me who can't ride a bike and as we get older the challenge seems bigger. But it's a common misconception that if you don't learn to ride as a child you've lost your chance."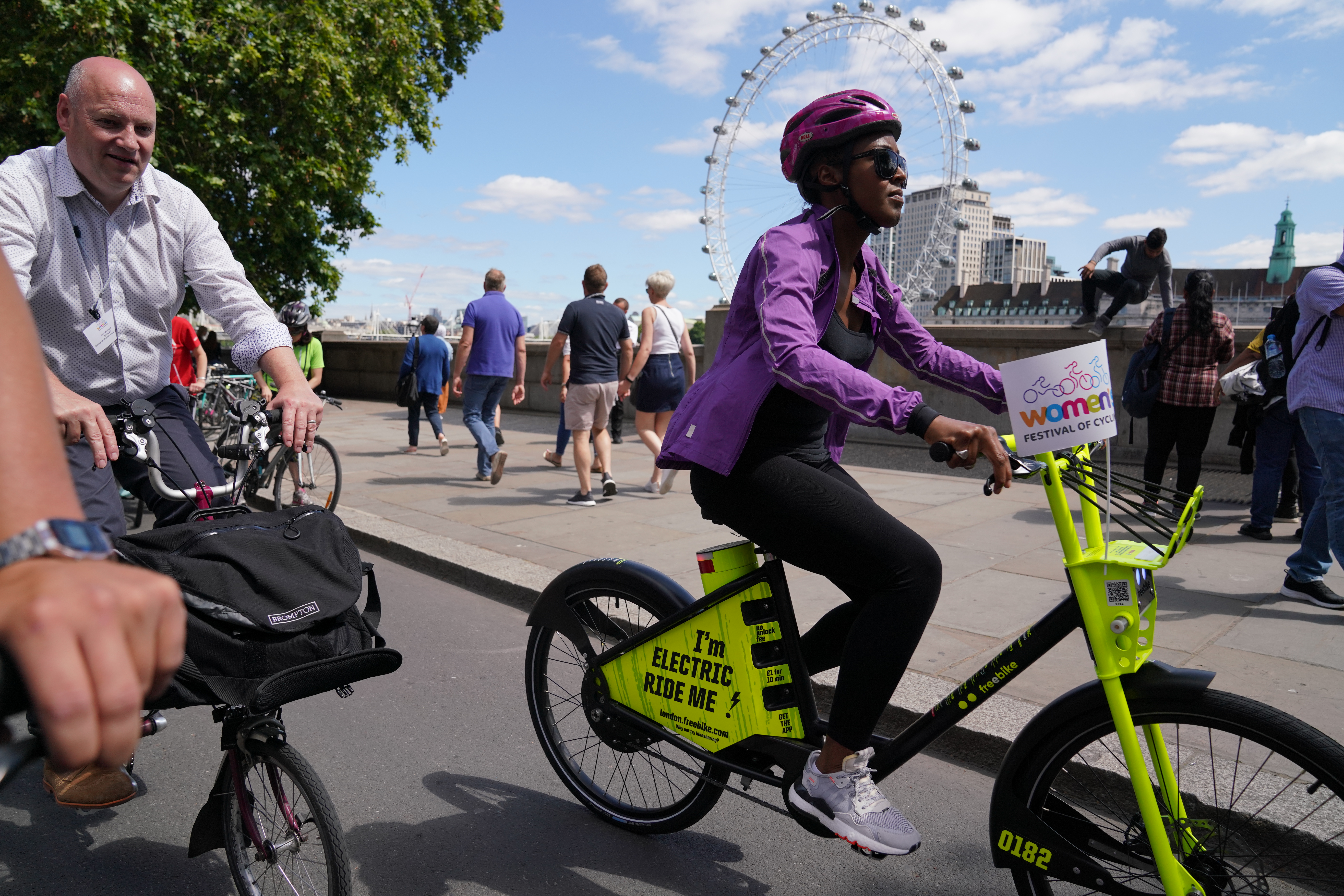 While Angellica was learning to ride she had support from Lindsey of cycling club London Dynamo, who kept her motivated and offered encouragement. It was her words, sent to Angellica at the end of the Tour de Celeb, that the TV presenter recalled: "You proved them wrong. What you've achieved, no one can ever take that away from you," Lindsey commented.
Inspiring others was a take-away message from the event, with passionate requests from all the speakers for all cyclists to pledge to take a non-cycling female friend out on a bike this July.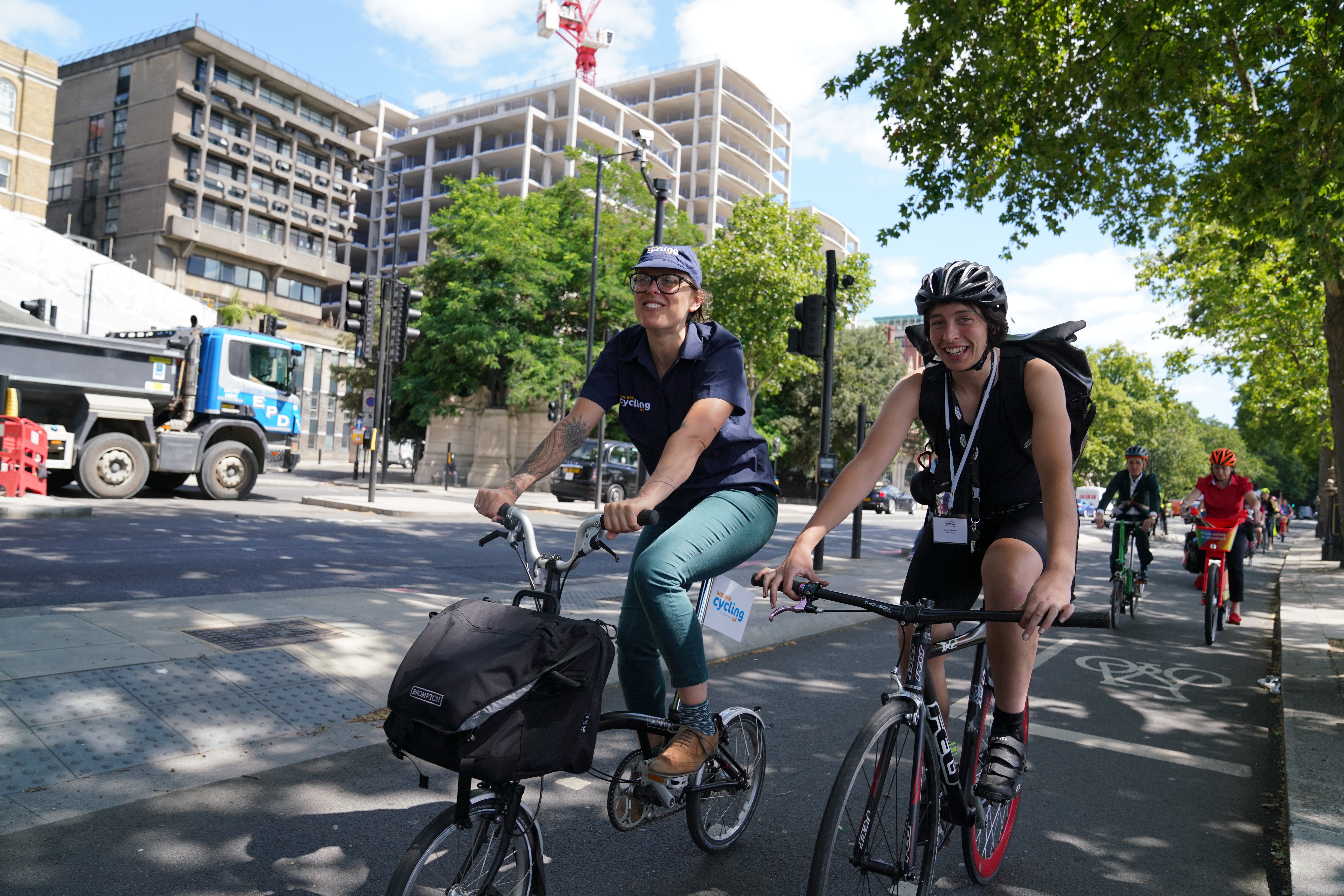 Isla Rowntree, one of Cycling UK's 100 Women in Cycling and founder of Islabikes, said: "We need to make bikes the first choice, we need to make it safe, we need to prioritise walking and cycling in our transport planning.
"Women are more likely to cycle if they're encouraged to do so, many need help to take the first step. We need more people to see cycling as a viable option. Women need to see more people like them in cycling imagery. When women are under-represented the message is, cycling is not for you.
"Every time you go out on your bike you could prompt another woman to think, maybe I could do that too."
Liberal Democrat peer Baroness Barker concluded the speeches by congratulating all the 100 Women in Cycling and thanking everyone who helps unlikely cyclists everywhere to get onto two wheels.
Another of the 100 Women in Cycling who attended the event, Maryam Amatullah, added: "I was so pleased to be nominated. It makes me realise how important the work I'm doing is.
"Seeing all the different women from different backgrounds gives you a huge boost. I can see that I'm part of the change and it means so much to me."