A summer to start cycling
The session was run by Wirral local Janet Gregory, one of Eastham's fantastic volunteers. Janet is a National Standards Instructor who regularly delivers Bikeability training in local schools, as well as rides with Cycling UK Two Mills and Wirral Bicycle Belles cycle clubs. It's clear Janet lives and breathes cycling – who better to enthuse the next generation of cyclists?
Janet said, "It's a fun, practical session, showing children and their families how to balance and hopefully get pedalling without stabilisers. We also check bikes over for safety and best fit. There have been lots of referrals to the bike recycling project at nearby Eastham Community Cycle Club. Families can purchase pre-loved bikes at affordable prices and hopefully enjoy the gift of cycling together."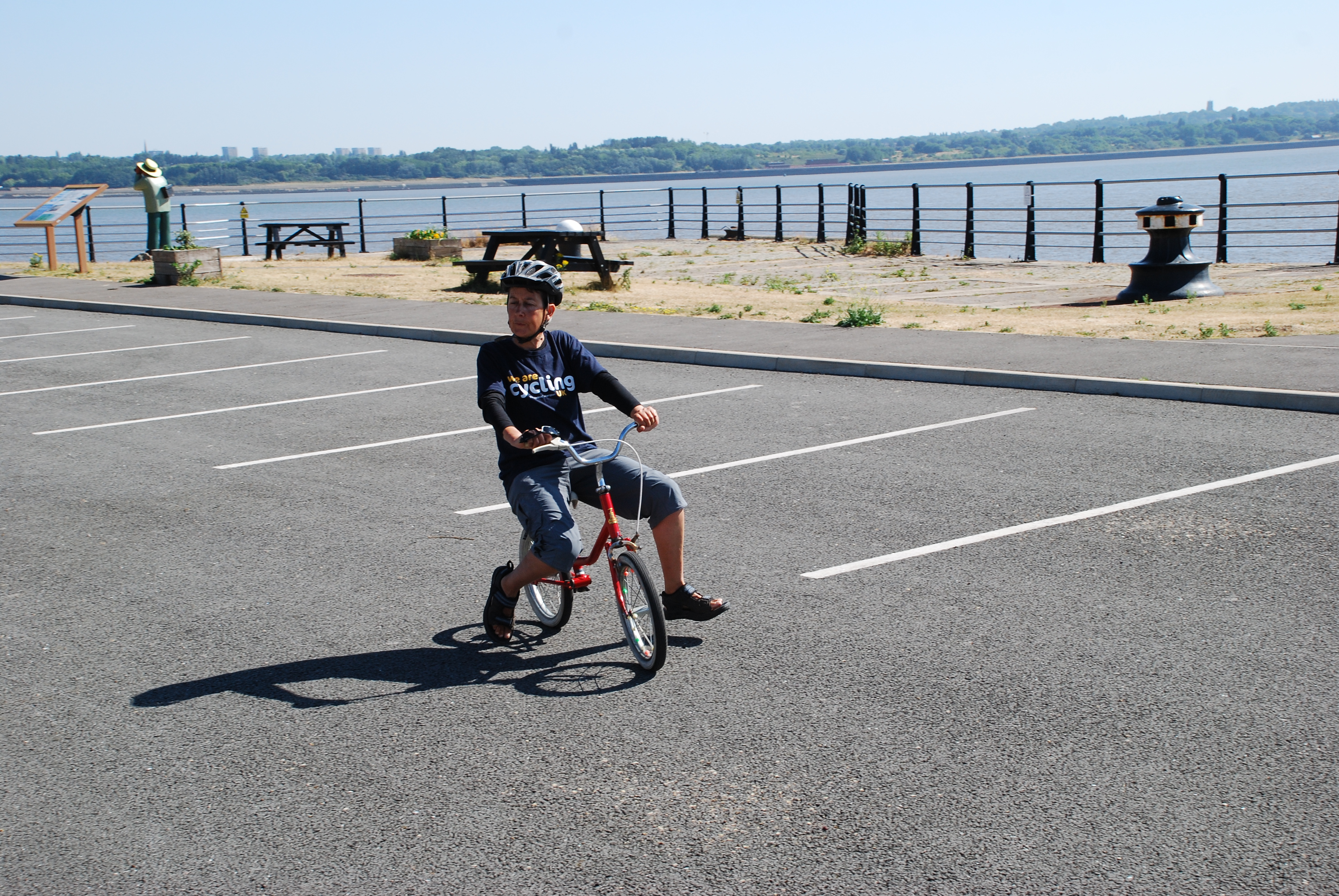 The recent 'Lose the Stabilisers' session at Port Sunlight River Park was thoroughly enjoyed by all six children who took part, all thanks to Janet and Cycling Development Officer Chris Alston's encouragement and teaching. By the end, five children could ride unaided, and the final one could scoot and maintain his balance.
Brothers Reuben and Theodore Dickinson came along with their mum Vicki Silvester. Reuben took to scooting like a duck to water and was the first to pedal around the car park, following some helpful tips from Janet. At the tender age of three, Theodore understandably retained his stabilisers throughout the session, taking the chance to build up his strength and coordination.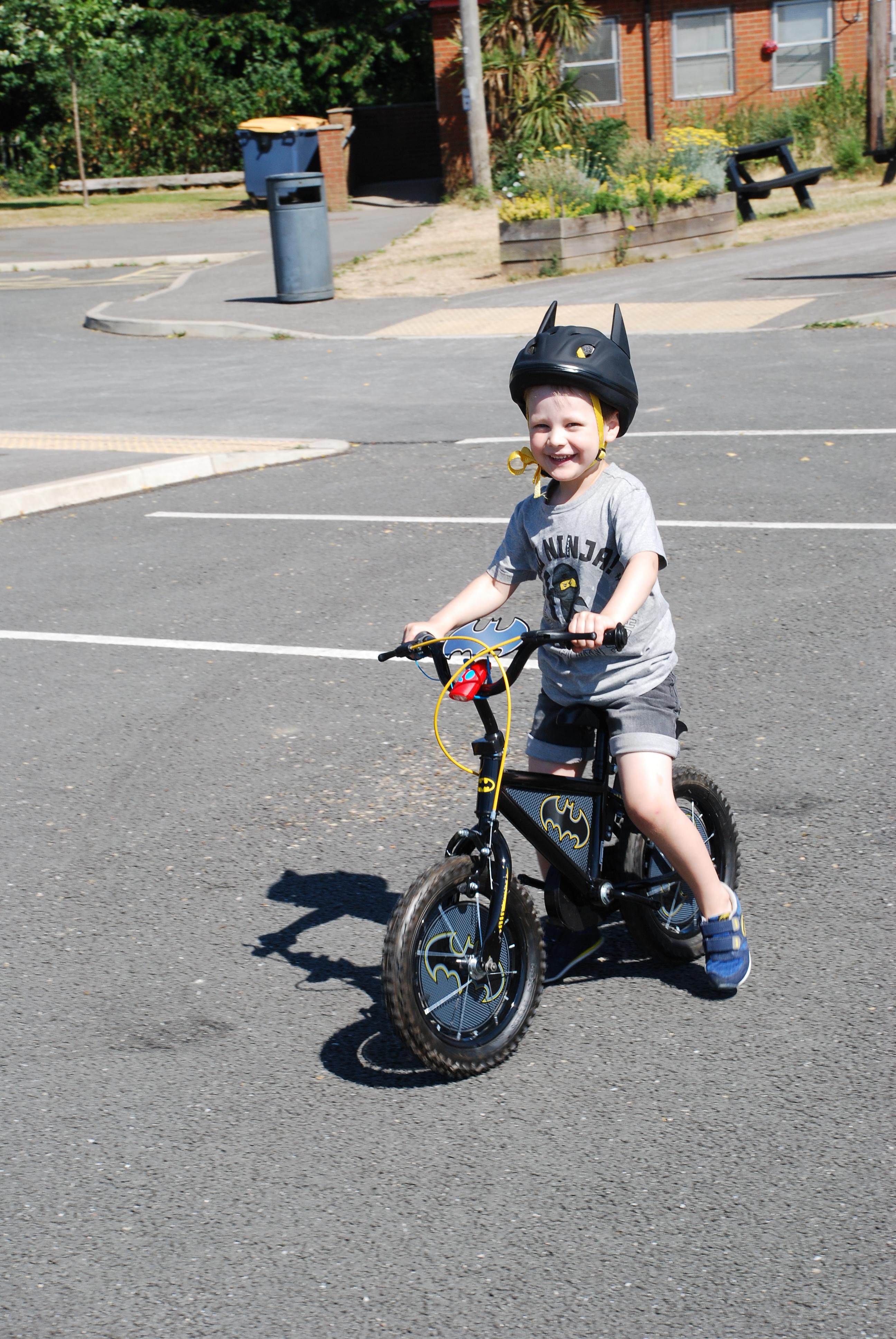 The biggest success story of the day was that of eight-year-old Prudence Hughes, who struggles with her confidence and had previously attempted to ditch the stabilisers without success. Despite a shaky start, Prudence, assisted by her doting dad, made great progress and quickly developed her scooting skills. Before long, she was even pedalling unaided and her beaming smile was a picture of pride and satisfaction.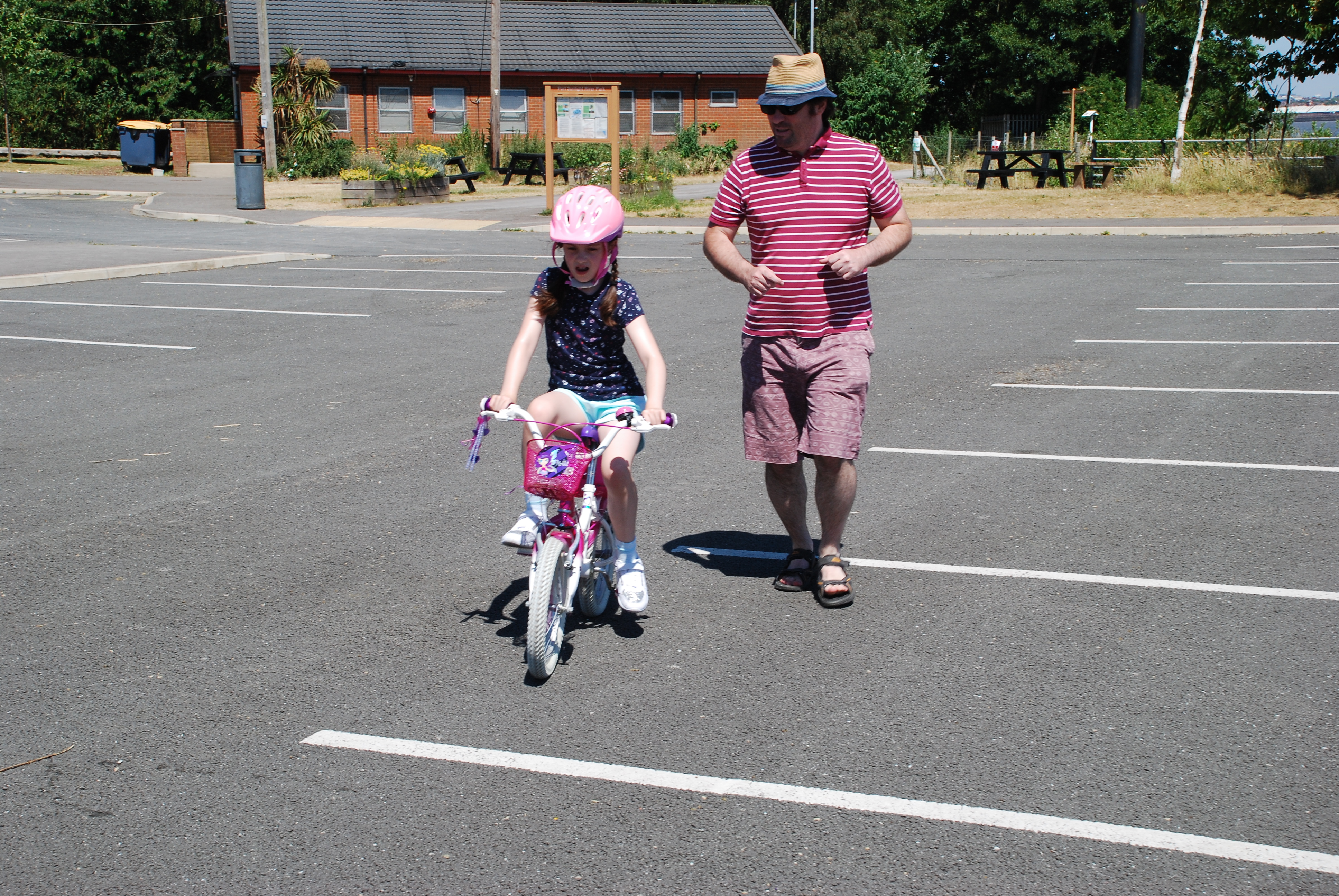 Despite numerous attempts to teach her, she just lacked the confidence to give it a proper go. Chris and Janet were really patient with Prue and in a short time her confidence grew and she was riding!

Michael, Prudence's dad
Prudence's father Michael said: "Before attending the session, my daughter had never ridden her bike without stabilisers. Despite numerous attempts to teach her, she just lacked the confidence to give it a proper go.
"Chris and Janet were really patient with Prue and in a short time her confidence grew and she was riding. Prue was extremely happy and I was very proud of her!"