Six great places to ride in Northumberland
England's most northerly county is a bit like space - it's big, it's mainly empty, and it's very dark - at night anyway, with over five hundred square miles of protected dark skies making a camping trip in the region an unforgettable experience. Expect lakes, forests, rivers, hidden valleys, crags, castles, and expanses of purple heather, all with links to aeons of history and myth expressed in song, poetry and the written word.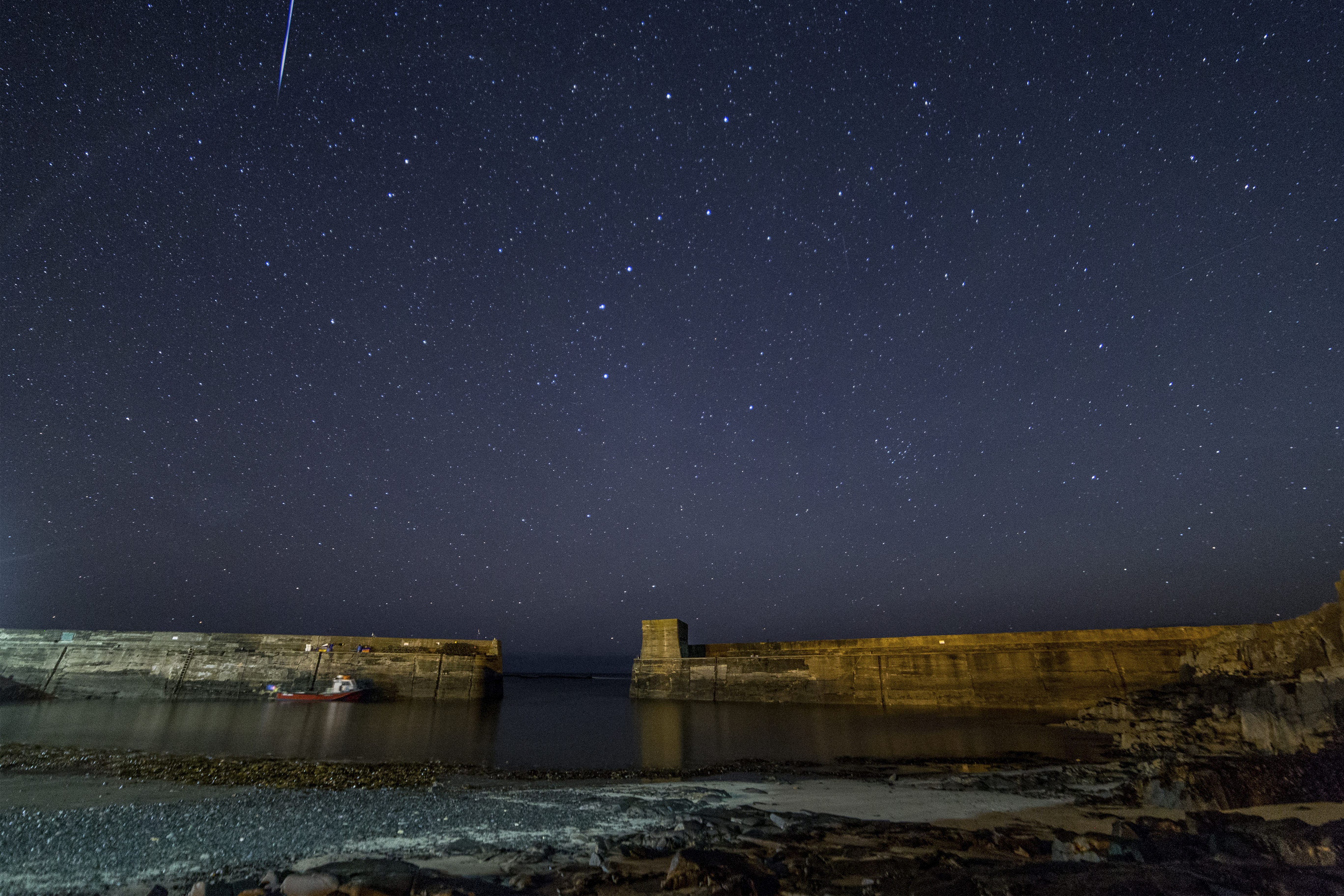 The county encompasses several distinct areas, each with a slightly different feel.
The chain of the North Pennines running through and into the Simonside and Cheviot Hills creates a characteristic upland landscape, dominated by low intensity sheep farming and industrial forestry - with desolate moorland roads and scenic views that are ideal for road cycling. The upper slopes of the busier Tyne Valley consist of grassland and drystone-walled fields with gently rolling hills, descending to the breathtaking 65-mile coastline with lots of quiet roads and former mining villages at its southern end. 
Northumberland is the least densely populated county in England, and much of this population is focused around a small number of market towns like Hexham, Morpeth and the border town of Berwick-upon-Tweed. Stone-built villages abound, only some of which have village shops, so budding cycle-tourists should consider stocking up in advance of away-days.
The low population density also means many roads are lightly trafficked and, away from the main arterial corridors like the A1, A68 and A69, road cycling conditions vary from good to outstanding.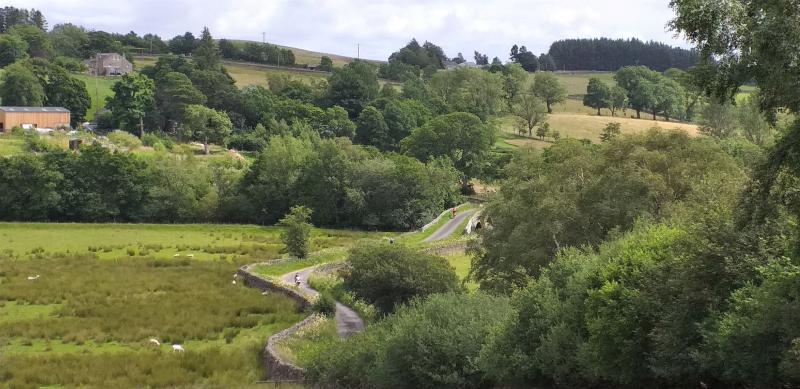 Northumberland coast
Traditionally, the most popular destinations for tourists are along the coast - with miles of sandy beaches and small fishing towns.
The Northumberland section of the 'Coast and Castles' route travels 85 miles along a mix of traffic-free trails and quiet lanes between Tynemouth and Berwick-upon-Tweed, visiting a number of iconic locations such as Bamburgh and Dunstanburgh castles with an offshoot to Alnwick and the fishing villages of Amble and Craster (home of Craster kippers). It also takes in a number of amazing sandy beaches including Druridge Bay, Alnmouth Bay and Sugar Sands. 
A highlight of the Northumberland coast in good weather is a trip out to the Farne Islands, on a boat trip from Seahouses to see resident puffin and seal colonies and cycling on the tidal causeway to Lindisfarne, otherwise known as Holy Island, the cradle of Christianity in Britain.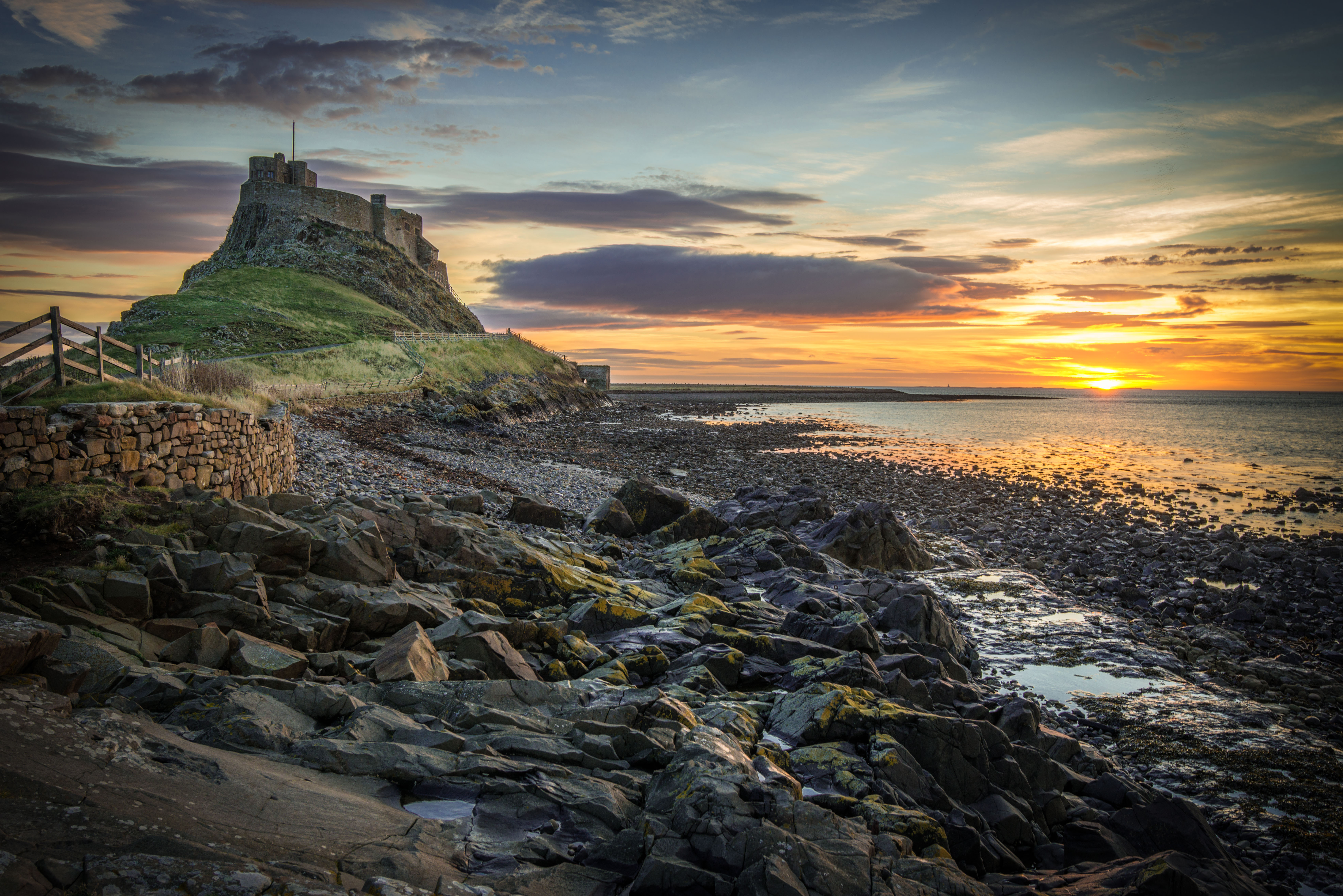 The only downside is that being a popular spot, the coastline is likely to be very busy this year - so if you're seeking to get away from it all, you might want to head further inland.
Hadrian's Wall
Another main draw for the region is Hadrian's Wall. His magnificent 2,000-year-old eponymous Roman relic offers epic views, surprisingly intact mile-castles, forts and settlements dotted along the route.
Although you cannot ride along the wall itself, the most breathtaking sections around Steel Rigg can be being easily reached from 'The Sill' visitor centre north of Haltwhistle. (Take note, however, the parallel B6318 Military Road is not the best to cycle along due to fast traffic, so it's advisable to opt for the nearby Hadrian's cycleway which follows much quieter roads).
Good road riding can be found around the Coquet Valley and Redesdale, including, when open, the tarmac roads around the Otterburn military training area.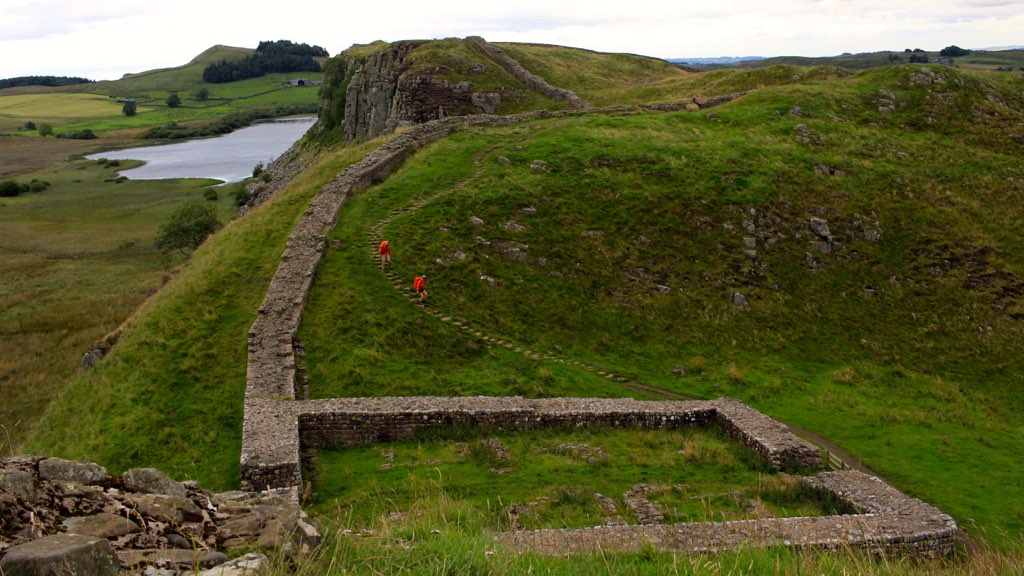 Kielder Forest
Just outside the National Park itself, Kielder Forest is the jewel in the crown for both mountain biking and bikepacking.
Hundreds of miles of promoted routes and forest roads in and around this working forest offering great opportunities to see roe deer, red squirrels and a rare glimpse of osprey and pine marten.
The 26-mile Lakeside Way circles the largest man-made lake in Europe. This excellent route is suitable for hybrids, cross bikes and mountain bikes, whereas the nearby Lonesome Pine and Deadwater routes are more MTB-orientated.
If you're feeling even more daring you can tackle the even more remote, and iconic, cross border Bloody Bush trail.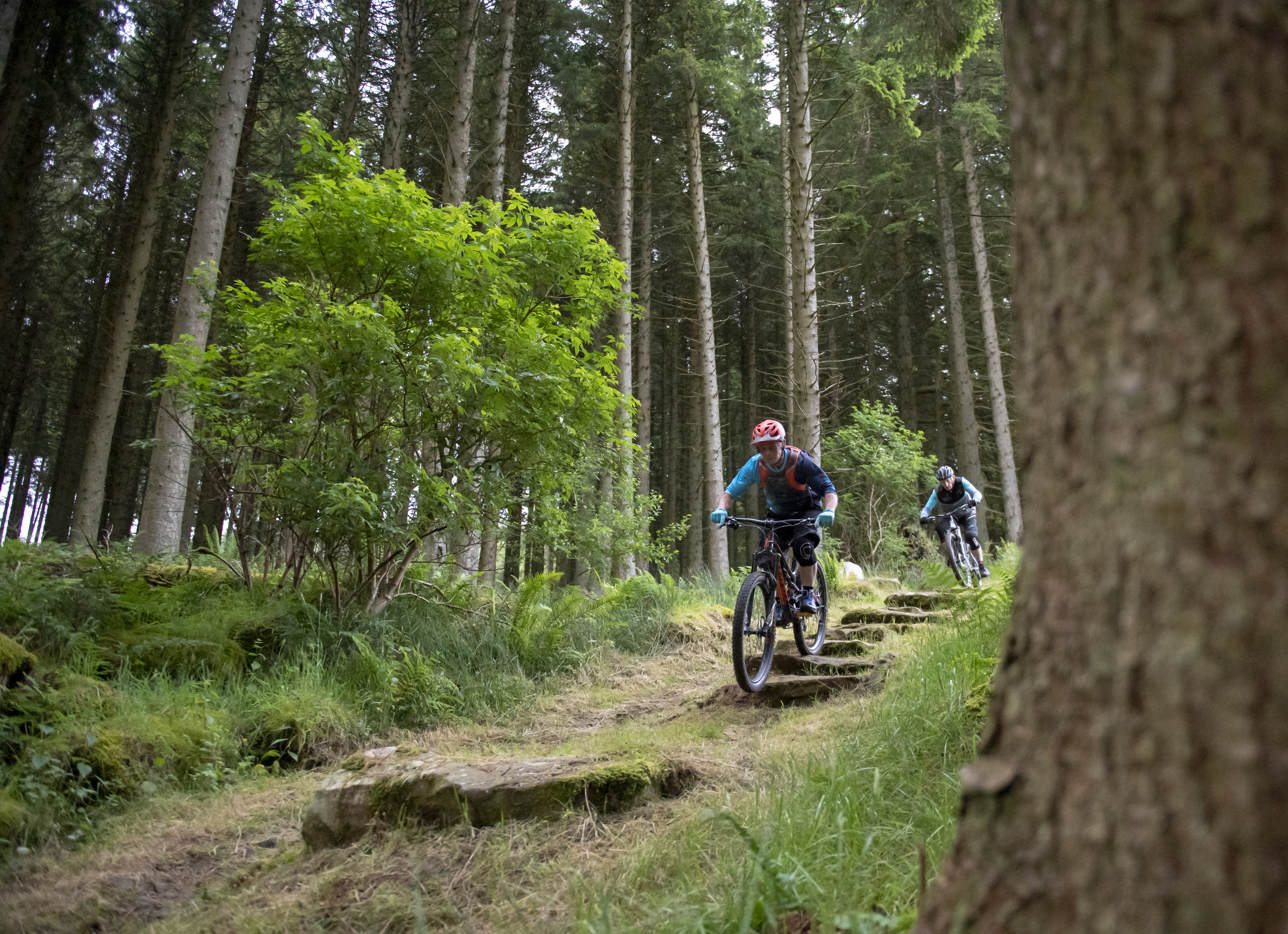 South to north routes: Sandstone Way, Pennine Cycleway and the Great North Trail
For off-road riders, Northumberland has everything to offer. The popular Sandstone Way is a 120-mile bridleway and byway route covering challenging and scenic terrain between Hexham and Berwick-upon-Tweed.
The Pennine Cycleway passes through a similar area from Haltwhistle to Berwick-upon-Tweed, to complete its 355-mile journey from the Midlands.
Gentler (but hilly) terrain including quiet roads, railway trails and forestry roads makes this route suitable for hybrid bikes.
Another adventurous off-road option is a section of Cycling UK's Great North Trail connecting from Alston all the way through to Kielder Forest and the Scottish border.
Reivers Route
With its new map, the intertwining road and off-road versions of the Reivers Route link Tynemouth with the Scottish Borders before entering Cumbria. This alternative to the very popular C2C cycle route traverses some spectacular lesser-known terrain.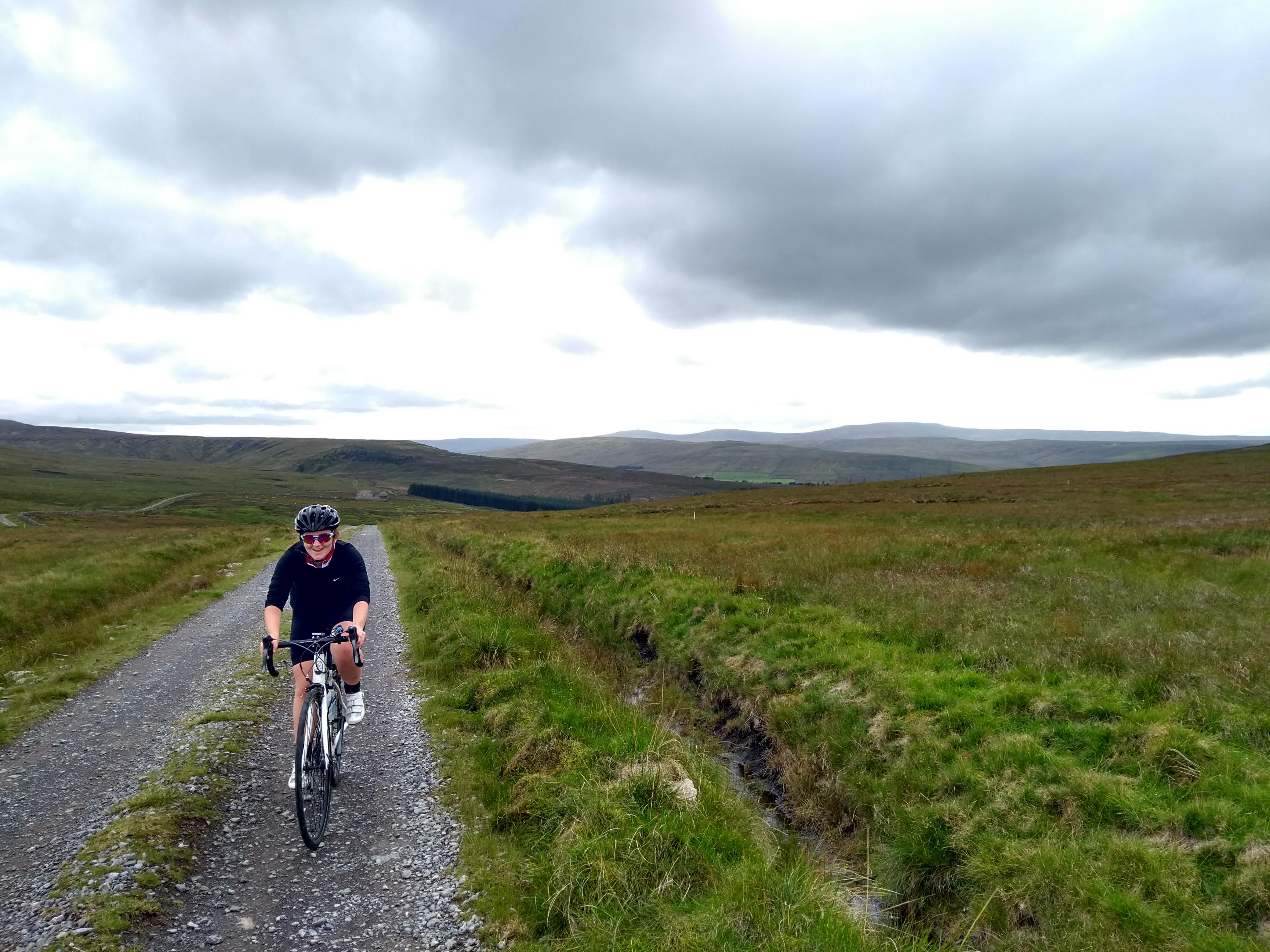 Cheviot Hills
Mountain bikers are spoilt for choice in the remote Cheviot Hills, which sit astride the Scottish border.
The Cheviot Hills mountain bike map, developed by prolific route planner and Cycling UK member Ted Liddle, showcases some of the best riding in the area on ancient tracks and bridleways. As well as multiple day rides, there's also an epic Cheviot Hills Orbital route if you want a real challenge.
Where to stay
Visit Northumberland offers a list of cycle-friendly accommodation providers, as does Cycle Northumberland.
Amble, Alnwick and Seahouses offer good bases to explore along the coast.
However, this year the expected visitor pressure on the coast, at least in the early part of the season is likely to be extremely high. We know that most campsites are already booked to capacity, and the expected pressure on car parks and minor roads along the coast, particularly around the honeypots, is likely to be high - so heading inland might offer a better holiday experience during this exceptional year.
Wooler, Bellingham and Haltwhistle offer good 'hubs' for the more inland parts of the county. There are various opportunities for youth hostels, bunk barns and campsites spread across the region, although realistically the demand for staycations this year is still expected to test the visitor capacity of this largely rural area to the limit - so book ahead.
That said, Northumberland National Park and others are still keen to promote cycling as an alternative to car use this season to relieve some of that pressure, particularly as a way of exploring the area around where you visit.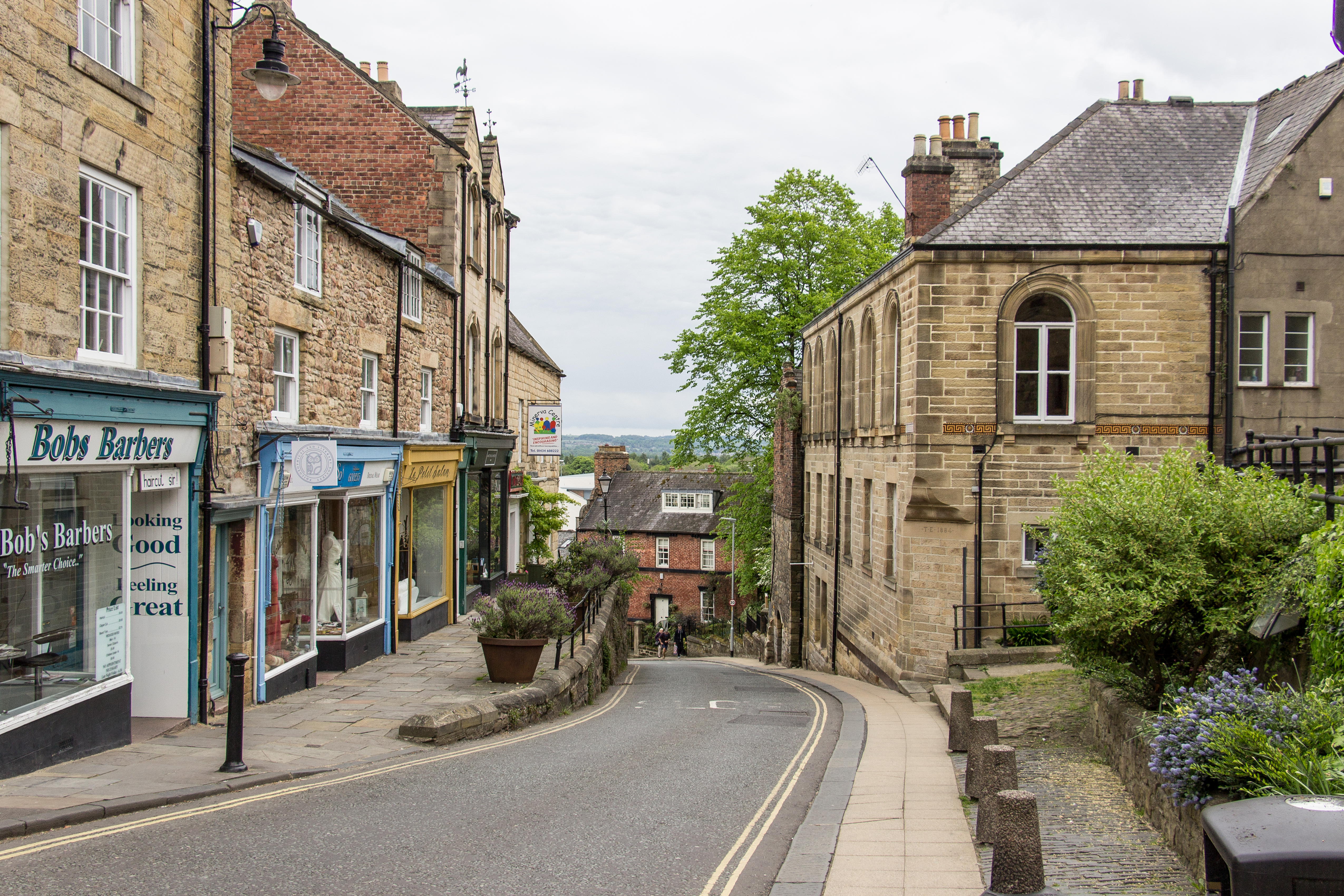 Kielder Forest contains several bothies, former farm buildings retained as basic camping barns, maintained by the Mountain Bothies Association and Forestry England. Riders are welcome to use these as a great way of exploring this huge forest without needing a car - either staying in the bothy or camping alongside it. 
Either way, make sure to stock up on midge repellent beforehand.
Forestry England have also been piloting opportunities for camper vans to use forest car parks near Kielder Castle overnight, for a small fee. This form of low impact 'responsible van camping' is likely to expand further into other areas of the county this season.
Key tips for cycling in Northumberland
Cycling is a great way to explore the county, either entirely by bike or in addition to public transport or your car, in order to get the best out of where you are staying.
Northumberland offers some of the most scenic and exhilarating upland riding opportunities in the country, both on and off-road, but like all isolated upland areas you need to respect the weather and pack for all eventualities.
Parking problems are predicted in many areas, especially near Hadrian's Wall and the coast - parking a few miles away from honeypots and cycling the last miles is always a good idea, but even more so this year.
The Northumberland coast is expected to be very busy with tourists, with nearly all campsites and accommodation already booked to capacity. Inland areas receive much less tourist pressure and small towns often have a variety of accommodation types to choose from. 
This season should see significant growth in camping locations and good bikepacking spots can be found. Remember that unlike over the border in Scotland, wild camping is still officially frowned upon, although there's clearly a level of tolerance in more rural areas for those who act responsibly and leave no trace.
Finally, follow the Countryside Code.