Review: Apidura Food Pouch Plus 1.2L
Once I'd worked out the webbing strap was detachable and was able to rig up a secure system to my Jones Loop bars, I immediately began to appreciate the benefits the Food Pouch Plus had for my bikepacking plans, despite at 80g it being heavier than most bottle cages.
Using a full frame bag, I can't fit bottle cages, and I've struggled to find an easily accessible place to keep a drink handy. This problem's been solved by Apidura and, but for the eye-watering price, I'd definitely consider buying another.
It sits secure when bouncing around off road and, with its handy and easy-to-use drawstring, keeps your bottle safe. I used a 750ml one and had no trouble, but with a little effort I could fit my 1L Nalgene bottle – albeit very snuggly. There are handy stretch pockets for other snacks if your pockets are full, too.
If you're touring on road, I'd suggest you consider paying a bit more and getting a bar bag instead. For day riding, if you're considering this, then you probably need to ask yourself whether you're carrying too much!
Another option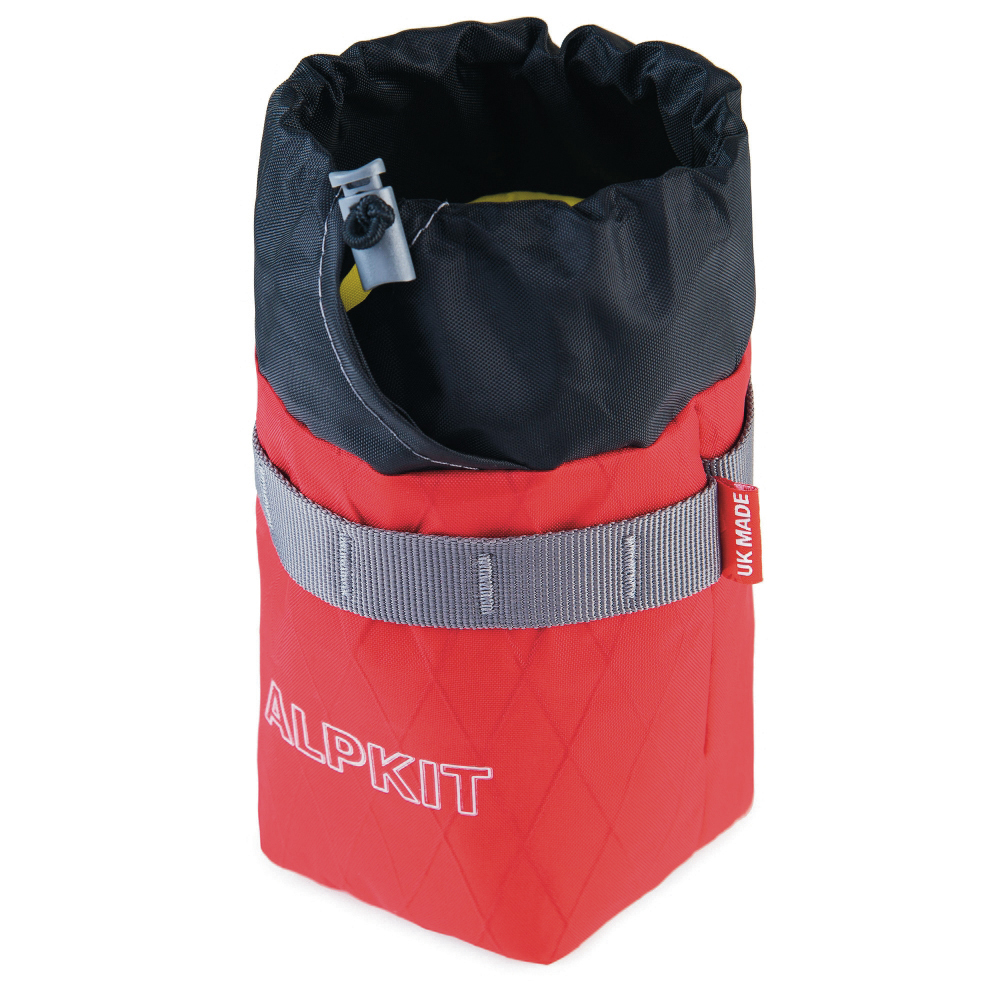 Cheaper, comes in variety of colours and should be able to fit a wee bit more.
First published in Cycle magazine, April/May 2018 issue. All information correct at time of publishing.