Our top picks for students returning to university on two wheels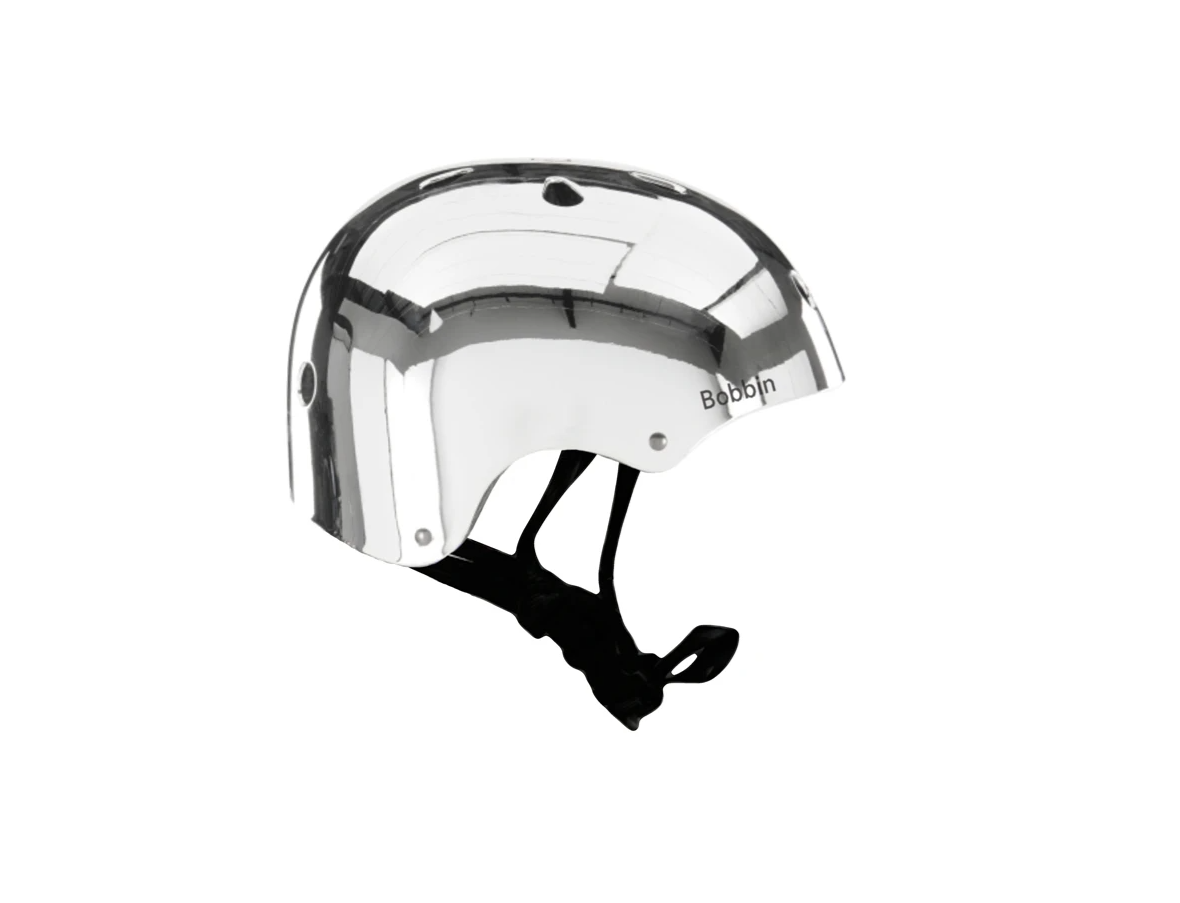 Who's the fairest of them all? You will be, with this helmet atop your brainy bonce.
Reminiscent of the disco balls from the night before (and full of style), donning this silver bullet will make you glamorous and visible on campus.
Formed from EPS foam with an ABS shell and conforming to EN1078 standard, it's also available in gold, rose gold, and bronze mirror finish.
Temple Cycles Classic Lightweight - Dove Grey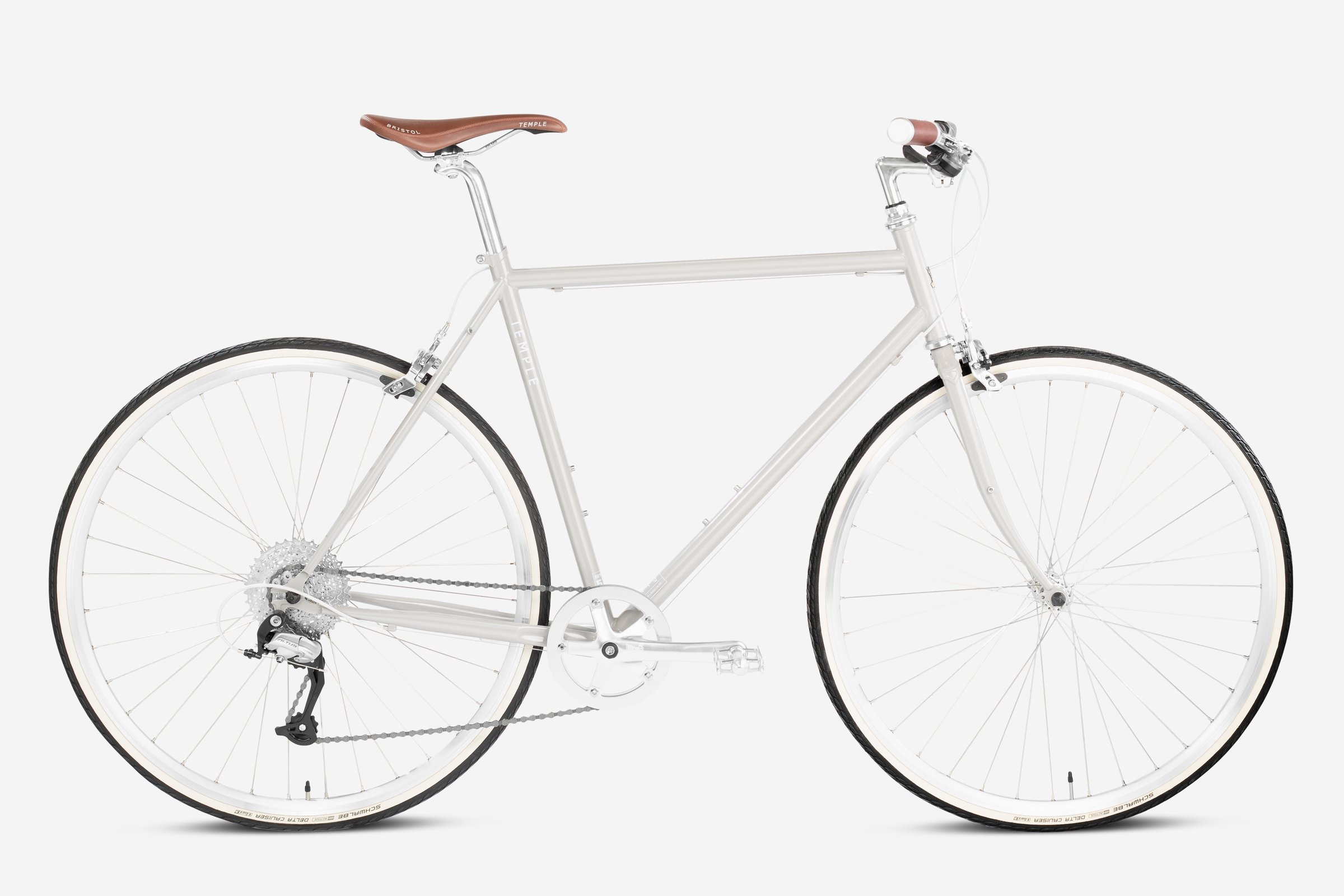 The Classic Lightweight by Temple Cycles is perfect for the cycling student. Its simple design, with frame made from quality Reynolds 520 steel, and nine wide range Shimano gears makes it perfect for those hilly campus-dwellers. 
This practical, stylish, and durable bicycle will last years after graduation, and comes with a choice of saddles when purchasing.
Extra options include alloy mudguards to get you through the winters, rear rack to carry your uni essentials, and leather carry handle to make life easier moving up and down in those student halls.
Also available in slate blue, lichen green, and cream.
Monochrome Rolltop Backpack Pannier - Yellow
£90 Goodordering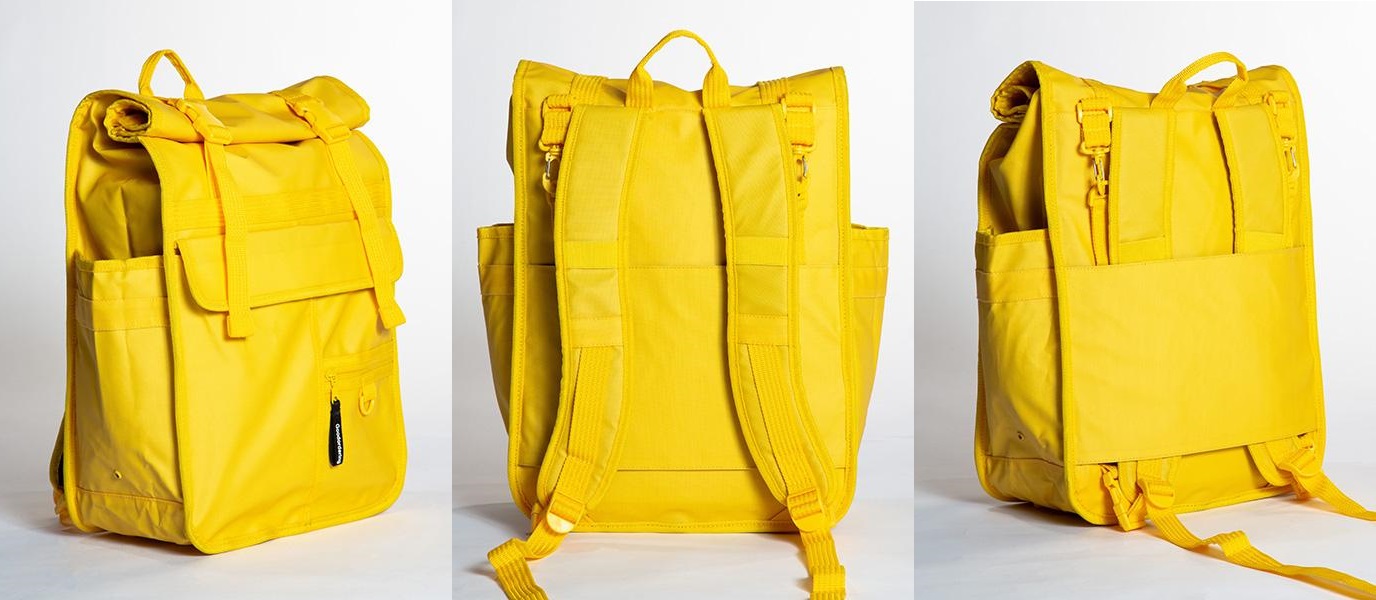 Waterproof, expandable, and with a section for your laptop (easily fitting in a 15" Macbook), this bag doesn't compromise on style. 
Made from waterproof-coated super strong nylon, with nylon webbing and waterproof reversed rubberised zips, this bag will become your pal during your time at university. 
Also available in black, and red.
BTwin Cycling Rain Poncho 900 - Khaki/Linen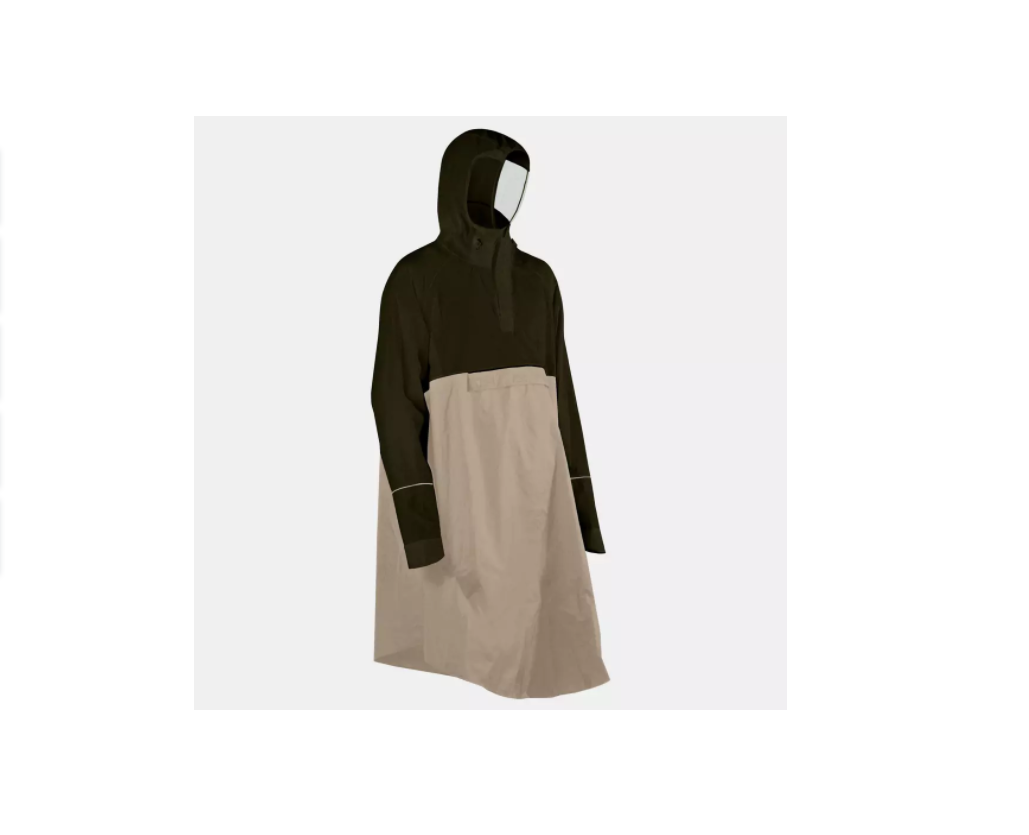 This poncho has sleeves so that you can move easily while staying protected from your head to your knees.
Featuring a transparent hood opening up your field of view, thigh clips so it won't budge in the wind, 100% waterproof seams, vents under the arms to let the air in, and It's own built-in pouch, you can take it with you everywhere.
Safety isn't compromised, stand out at night using the compatible CL 500 lights which attach to your chest.
Available in a range of colour combinations including pink/navy, flou lime yellow/black, flou crimson/damson, and faded denim/navy, there's an option for everyone.
Beeline Velo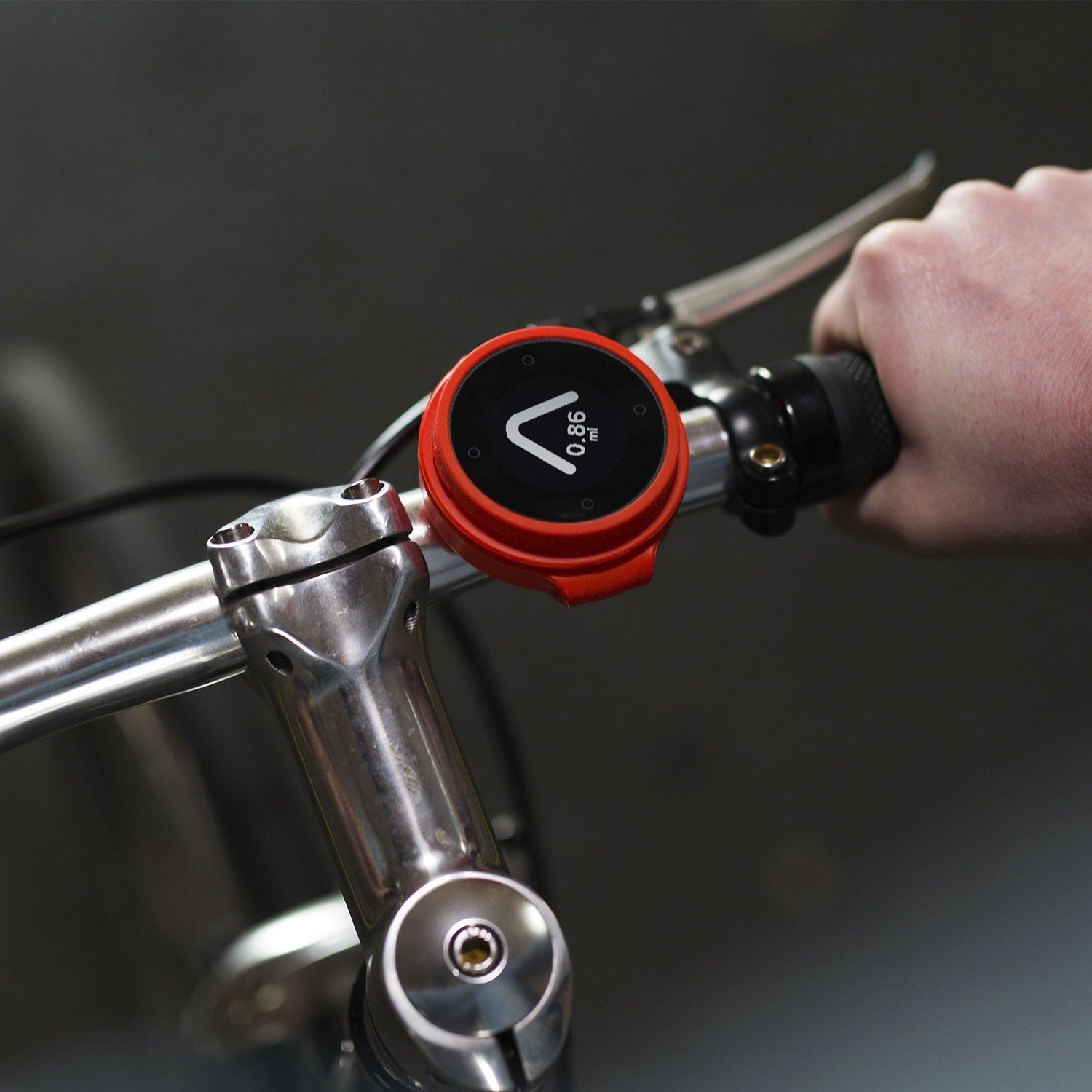 Finding your way around campus can be tricky, and with some university buildings spread across big cities, the Beeline Velo (a stripped back navigation device) makes finding your way to class easy. 
Beeline's intuitive navigation interface guides you with a clear arrow giving you just the information you need to find your way. 
No complex instructions or distracting maps, just the information you need.
Plan, save and share routes with the Beeline app for iOS or Android. Choose between route mode for turn by turn guidance, or compass mode for the freedom to choose your route
With a 30-hour battery life, waterproof and shockproof case and sunlight readable screen, Beeline's ready for any adventure.
Available in hot coal red, charcoal grey, petrol blue, and yellow, the only problem you'll have is figuring out which colour goes best with your get-up!
Tan Leather Bike Cup Holder
For the sleep-deprived student, the Tan Leather Bike Cup Holder clips perfectly onto your handlebars so you never have to go without your caffeine hit again. In a vintage style, this lightweight accessory is perfect for the coffee lover on campus.
Kryptonite New York FAHGETTABOUDIT D Lock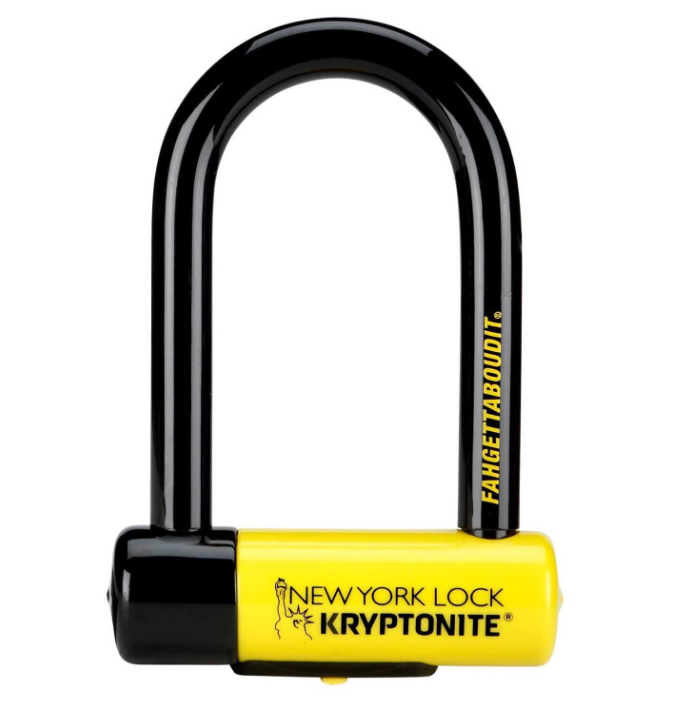 10/10 on Kryptonite's security scale, your bike will be safe and sound on campus and beyond.
With an 18mm hardened MAX-Performance steel shackle, the patent pending hardened double deadbolt design gives additional protection against twist attacks, while the patented steel sleeve over the cross bar provides double security.
It also features the highest security disc-style cylinder for pick and drill resistance. Kryptonite also includes three stainless steel keys, with new design and one led replaceable key fob as well as a key safe program.
Protective vinyl coatings cover the lock, while a sliding dust cover protects the cylinder from weather.
Homework
Don't forget to register your bike on the National Bike Register - Cycling UK members get discount off Bike Register security marking kits.
Students get a great deal at Cycling UK, with membership costing just £22, you can receive huge discounts at retailers, as well as that all important third-party liability insurance.