Discover 'Planet Tooting' on the Tooting Black History Cycle Trail
'Planet Tooting', as we call it, is a vibrant community, with people from every corner of the world bringing their vibe, their culture and an outstanding array of shops and eateries. The contribution of its migrant population was acknowledged recently with the placing of a blue plaque on the landmark Tooting Market. Many of these people came here to work in St George's Hospital, star of Channel Four's '24 Hours in A&E'.
The bustling centre is well worth a visit on its own, but this ride largely orbits it and packs in plenty of green spaces where you can park your bike and take time to read up on some of the fascinating history while snacking on a patty.
The indoor market area is quite sensational and the perfect way to finish your ride might be to spend some time having a browse there and a bite to eat. Alternatively, there is a quite stunning selection of restaurants and cafés on Upper Tooting Road.
The Tooting Black History Cycle Trail was inspired by the events of summer 2020, when the Black Lives Matter movement caused many of us to reassess our approach to communicating history.
Reassessing history
Wandsworth BLM led the way with a series of extraordinary educational and informative gatherings on Tooting Common attended by thousands of people. As statues came down around the country, we looked at the big houses, expansive gardens and apparently generous church benefactors in a new light.
I was asked to accompany the Black Cyclists Network for a ride around Tooting to promote Black businesses – we stopped at various locations and I gave a few historical pointers. At one place, the owner of a West Indian bakery - formerly a recording studio - came out and suggested half-jokingly we should put up a plaque.
It turned into such a great day that I thought, let's do it. Rather than just raise funds for the plaque via a Crowdfunder appeal, I decided to devise a Black History Cycle Trail based on some of the tours I was doing for local schools. It didn't take me long to work out the route and I got it out in time for Black History Month.
If people liked the trail, they were encouraged to donate towards the plaque. It must have gone down well because last year we had a terrific Plaque Unveiling Day at the bakery!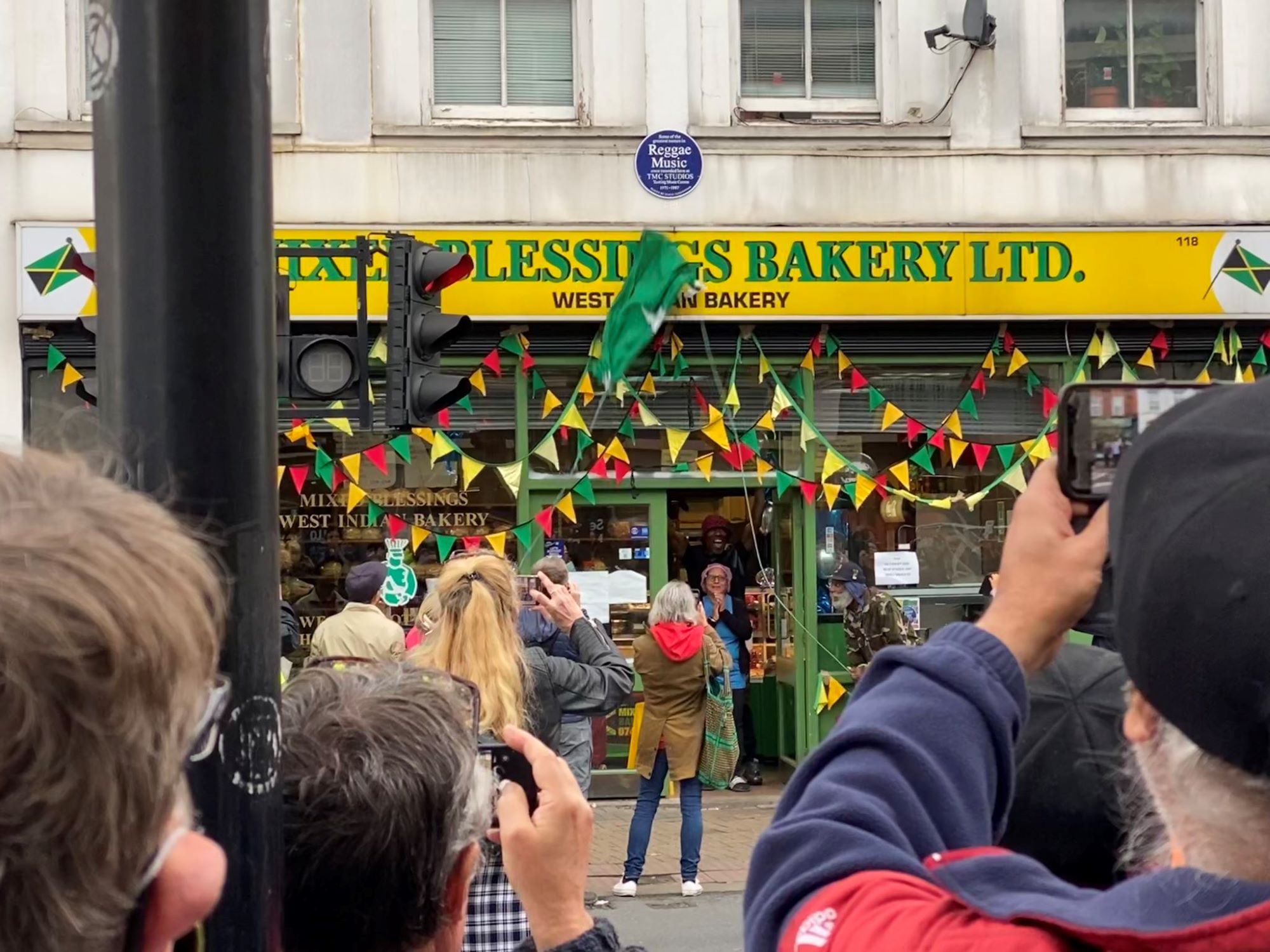 At just over 10km, it's possible to do the tour in an hour, but you really should take your time and soak it all up. There is only a little bit of a hill as you climb out of the Wandle Valley onto the high ground. I have produced a PDF map that people can download, with information about various points of interest.
Dr Johnson Avenue on Tooting Common is a great place to hit the road, and also my finish point. Johnson's great friend was one of the most famous black Britons of the Georgian era, Samuel Barber. It's not hard to imagine the pair striding out across this vast swathe of green when visiting the Streatham Park estate.
Be sure to try and find the mulberry trees in July when they are in fruit! Another good reason to do this ride in summer is the opportunity to take a dip in one of Europe's largest lidos, Tooting Bec Lido.
The ride takes passes Furzedown and Graveney School, once the site of Furzedown House, whose owners included those who profited from the transatlantic slave trade. The nearest equivalent of Edward Colston is a James Bateman, lord of the manor, whose portrait was recently removed from the Bank of England because of his slavery connections.
Ponder on his extravagant funeral as you pass St Nicholas Church '100 riders bearing flaming torches proceeding his hearse'.
Making music
Lighten the mood a little around Mitcham Road which is a joyous collection of locations with musical associations. As you cross in front of Mixed Blessings West Indian Bakery, be sure to look up and see those two beautiful words 'reggae' and 'music' jumping out from a blue plaque.
This marks the site of the TMC studios whichm between 1971 and 1987 were utilised by some of the biggest stars in reggae music, including, rumour has it, Bob Marley. Visiting Jamaicans were so impressed they dubbed it 'Studio Two'.
In October 2021 Dennis Bovell, the legendary creator of 'lovers rock', helped unveil the plaque and told us that it was at this location that he first encountered Janet Kay. Silly Games was the chart-topping hit he produced for her and it's hard not to have it come into your head every time you go past this place. It's sometimes referred to as 'the national anthem of Black Britain'.
Be sure to stop and stock up on the delicious patties and maybe a slice of rum-infused Tottenham Cake.
More Black music from an earlier era is commemorated by a plaque to 'the lost woman of British jazz' Sadie Crawford from Fountain Road, believed to be the first female British musician to be recorded on a jazz record. She worked extensively with African-American performers who, facing a hostile environment at home, came to Europe in the first decade of the 20th century.
Globe-trotting Sadie married one of them, Adolph Crawford, and her mentors Pete Hampton and Laura Bowman lived in nearby Wimbledon Park.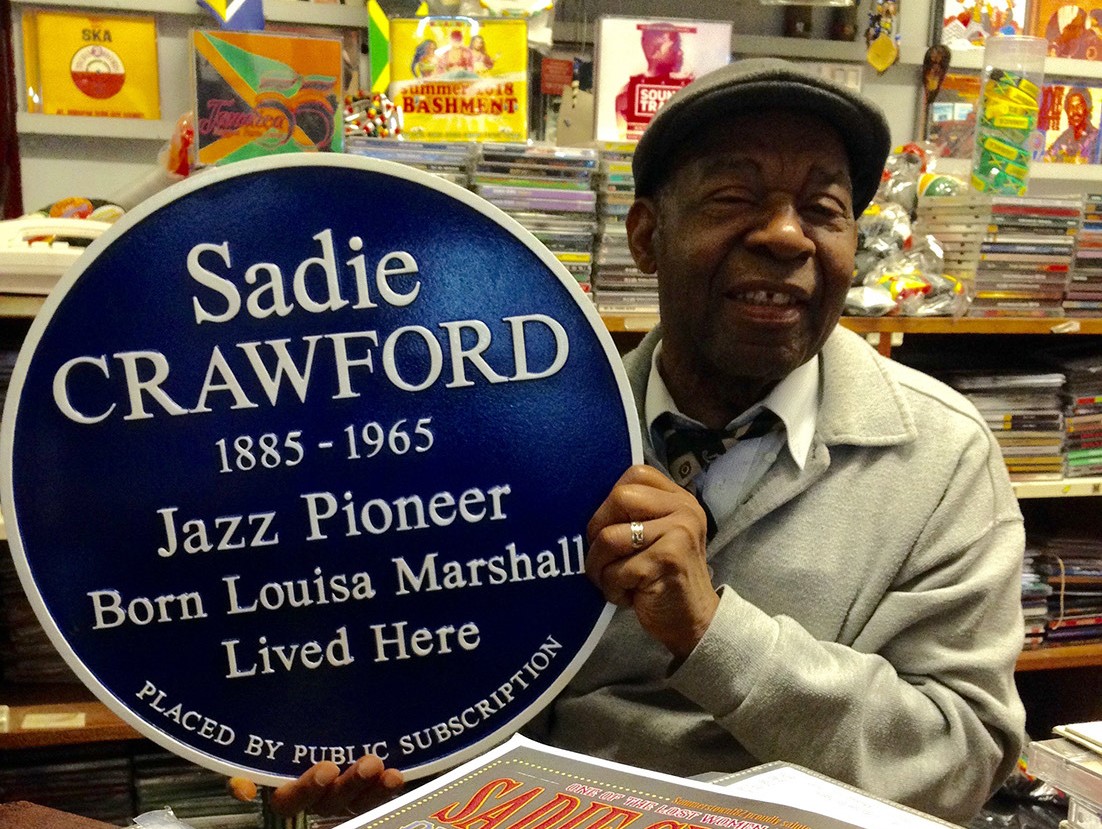 Surviving the sea
She most certainly would have crossed paths with Wandsworth resident Evelyn Dove who, as a young singer, survived the Southern Syncopated Orchestra's ill-fated sea crossing in 1921. Pete Robinson, a fellow band member lost that day, is buried in nearby Lambeth Cemetery.
Passing through Summerstown and the AFC Wimbledon Stadium development, it's worth popping into Streatham Cemetery (although you will have to wheel your bike). The first 'First Lady of Liberia', Jane Waring-Roberts, is one of the noteworthy people buried here. She was a friend of John Archer, famously elected Mayor of Battersea in 1913.
It's only taken 109 years, but Kemi Akinola, Deputy Leader of Wandsworth Council, is presently the highest-ranking Black politician here since then. She does great work with her Bee Enriched charity and the Graveney Kitchen – a Black history-maker in our midst.
Khama Road has a connection with one of the most extraordinary Black British history stories of all: the 1895 visit to this country of 'The Three Kings' from Bechuanaland, whipping up support for their campaign to have an audience with Queen Victoria and thwart the expansionist plans of Cecil Rhodes. They succeeded and modern Botswana is their legacy.
The London Missionary Society had strong links in this area though it's still quite amazing that this is the only street in the country acknowledging the visit of 'Khama the Great'. A road nearby is named after Robert Moffat, a famous missionary whose daughter married David Livingstone. A stretch of Fishponds Road was once called Uganda Street.
There is plenty more history to enjoy on the Tooting Black History Cycle Trail, so I really hope you take the time to visit this corner of London and discover it.