100 Women in Cycling - Numbers 61-80
61. Linda Edge - novice cyclist who rode from Scotland to Italy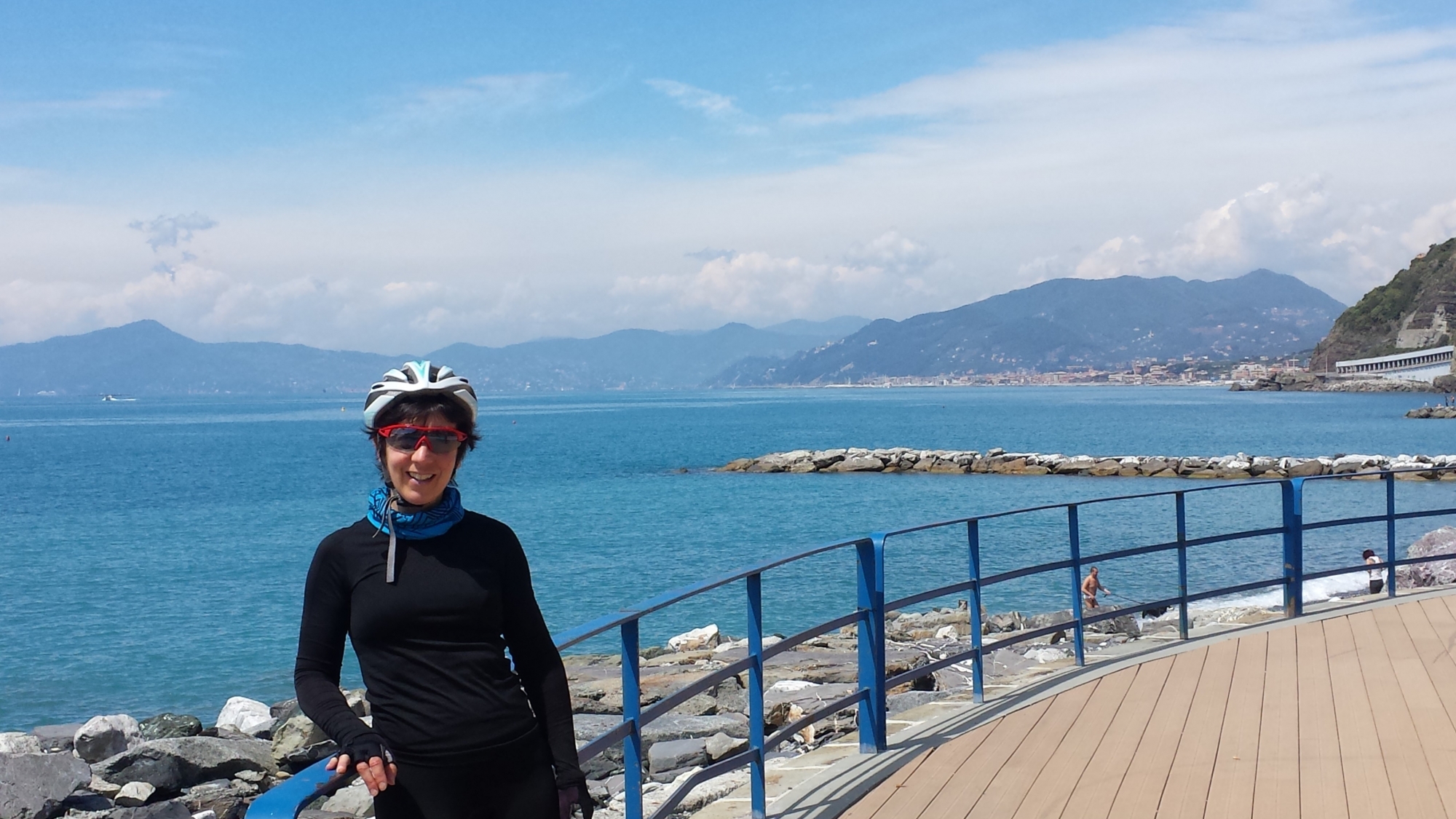 Several years ago, Cycling UK member Linda Edge had the idea of cycling on her own to Italy from Scotland. When she first mentioned her dream to family and friends, it was met with disbelief and laughter. Linda recalls: "I was unfit, my knowledge of bike mechanics was negligible as were my map reading skills and I have a poor sense of direction." But after completing a 10-mile ride with her local Cycling UK group in Ayrshire, she found the confidence to go for it. Her story was subsequently published on Cycling UK's website. 
62. Lee Craigie - co-founder and co-director of The Adventure Syndicate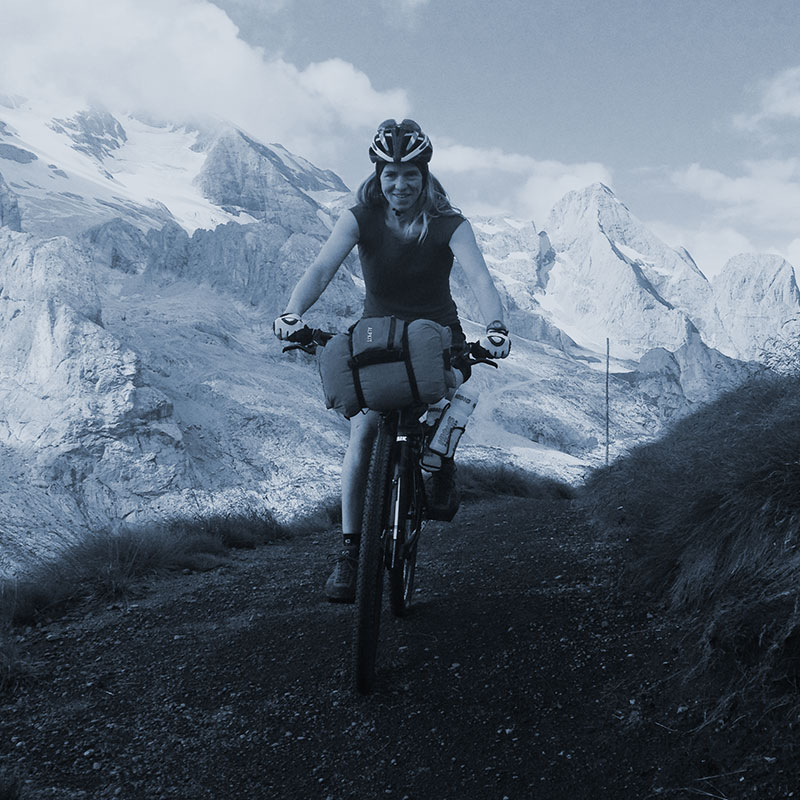 Lee, a former national MTB XC champion, is an endurance cyclist and adventurer.  Having taken part in the recent Tour Divide, she is currently cycling in Peru. In 2009, she created Cycletherapy, which uses a combination of mountain bike skills coaching and bike maintenance to promote the self-esteem of children who cannot cope with mainstream education. She says: "By going on unfeasibly long and arduous bike packing missions, I'm also working hard to encourage other people to think outside the box and not put limits on their ambition, while simultaneously trying to put limits on my ambition." Lee, along with fellow Syndicateer Emily Chappell, was one of a team of six women who completed the North Coast 500 in record-breaking time last May.
63. Liz Daniels - Secretary of Cycle Bristol CTC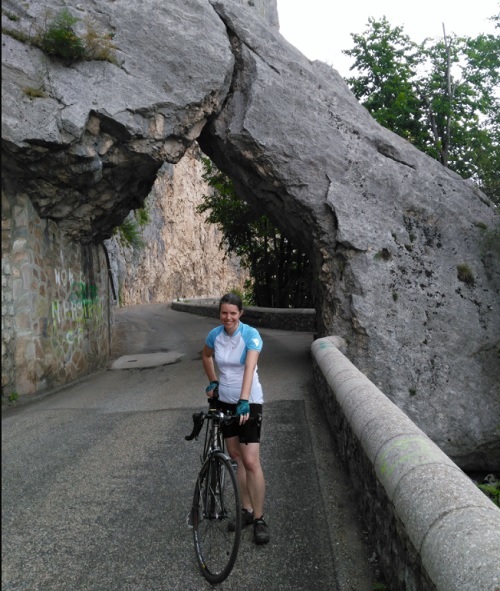 Liz joined Cycling UK after doing Get Gorgeous, a series of rides organised by Cycle Bristol CTC designed to encourage primarily female novice cyclists to achieve the aim of riding from Bristol up Cheddar Gorge. Liz has been part of the Get Gorgeous organising team for the past two years, and is also Member Group Secretary of Cycle Bristol CTC.
64. Polly Blacker - founder member of Pedal Ready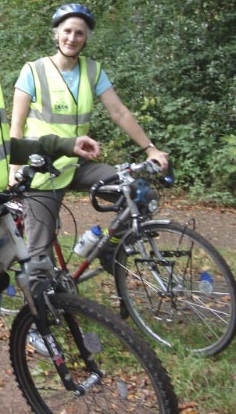 Polly's husband Tony, who nominated her, wrote: "Polly has been a committed cyclist since we bought our first serious bikes in 1976 and toured in the UK each year until we had our children." He continues: "Polly was a founder member of Pedal Ready, the cycle training cooperative in Sheffield, working unpaid while we built it up. She then worked for the cooperative for four years before other commitments meant we both stopped. The work involved Bikeability training in schools and 1-to-1 lessons for adults - in this last capacity, Polly developed a real skill in teaching older women, who had never learned or who hadn't ridden for decades, to ride a bike.
Following on from working for Pedal Ready, she realised that many women who took advantage of the 1-to-1 training needed more encouragement to take full advantage of their new skills and so in 2007, she started women-only rides, planning suitable routes (not an easy task in as hilly a city as Sheffield) and then organising and leading the rides. These are very popular (nothing at all to do with the fact that she provides homemade flapjacks on every ride - another example of the thought she puts into encouraging otherwise reluctant women to enjoy their cycling) and appreciated by everyone, with some moving on to more challenging rides but others returning again and again."
65. Dr Sheila Tuckwood - former Secretary of Grampian CTC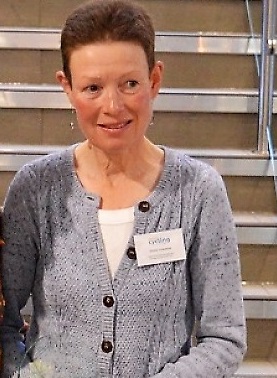 Sheila stepped down last year after 20 years as Secretary of Grampian CTC. She won the award for Best Volunteer Achievement at Cycling UK's Annual Members' Get Together in 2016 for her contributions. Sheila, who lives in Aberdeen, had seen the Grampian group expand dramatically during her time in the role. Membership more than doubled from 198 in 1996 to today's figure of about 450, while led rides increased from two weekend rides when she started as Secretary, to four led rides each weekend, with informal weekly Thursday rides and pub runs on Wednesday evenings in the summer.
66. Annie Londonderry - first woman to cycle around the world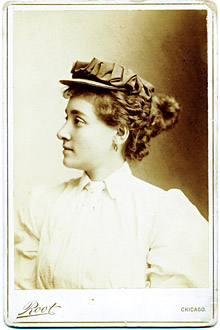 Annie was truly remarkable in that she did not even know how to ride a bike before accepting a wager to become the first woman to cycle around the world way back in 1894! Leaving her three young children at home and wearing a long skirt, corset, and high collar, and carrying a change of clothes and a pearl-handled pistol, she nevertheless completed her journey 14 days under her target time of 15 months to claim a $10,000 prize.
67. Lizzie Reather - member of GoBike, the Strathclyde Cycle Campaign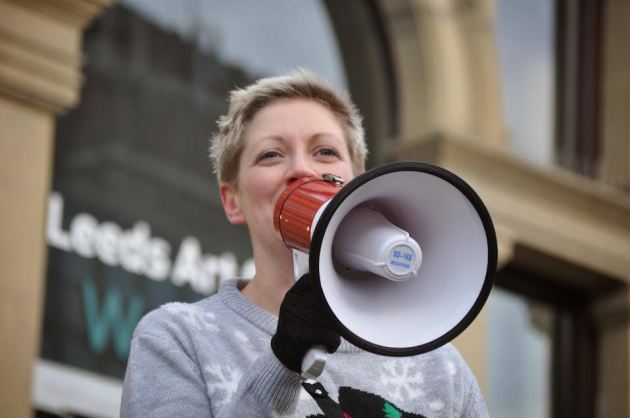 Lizzie is a former Chair of Leeds Cycle Campaign, an ex-CTC Councillor, a Cycling UK Scotland committee member and a current active member of GoBike, the Strathclyde Cycle Campaign. She says: "I really enjoy riding my bike. If I've had a stressful day at work, the ride home makes me feel better. A ride at the weekend means I see the sky and the seasons change (and can eat more cake!). I believe everyone should be able to experience the joy of cycling, and I think it's worth fighting for."
68. Judith Hedges - Secretary of Suffolk Member Group
The group, based in Ipswich, is extremely active and organises regular club rides on Sundays and Thursdays. These are 'tourist' rides covering all of Suffolk that travel at a modest pace, usually stopping for elevenses, lunch and (in the summer) afternoon tea. Most of its rides are on surfaced roads, with occasional off-road routes on bridlepaths. It also arranges several cycling events each year, including official 'Audax' events and short tours in the UK staying at hostels or small hotels. Recent tours have visited: Lincolnshire, Cambridgeshire, Norfolk and mid-Wales.
69. Rachel Atherton - current British and World Downhill Champion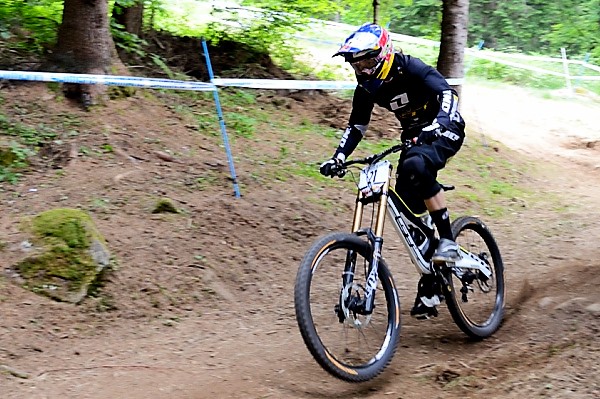 Rachel won last year's UCI World Mountain Bike World Cup with an incredible 'perfect' season, in which she won seven out of seven rounds. She encourages more women to take part in mountain biking and every year takes part in the Red Bull Foxhunt, the world's only all-female downhill MTB event. Rachel has also won numerous other titles, including both Sunday Times' Sportswoman of the Year and BBC Midlands Junior Sportswoman of the Year in 2005, and then BBC Midlands Sportswoman of the Year in 2008.
70. Rebecca Evans AM - Minister for Social Services and Public Health, Welsh Government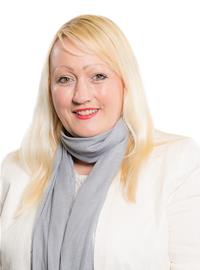 Rebecca Evans was first elected to the National Assembly for Wales in May 2011 to represent the Mid and West Wales region. Her responsibilities include the promotion of walking and cycling, including leading on the Active Travel (Wales) Act and launching the local authority engagement tool in 2016.
71. Amanda Sowerby - Bikeability instructor in the Leeds and Bradford area
Amanda is a regular Bikeability Instructor in the Bradford and Leeds area with a huge amount of experience in working with large cycling groups. She is also incredibly knowledgeable when it comes to bike maintenance, and is a regular mentor at the Leeds Bike Mill workshop, where she helps others learn to care for their bikes. Amanda has helped an assortment of local projects in West Yorkshire, helping to manage various large cycling related contracts and projects. She has a really broad repertoire of skills and is well-regarded amongst her fellow cycle instructors and the local cycling community. You will not see Amanda arrive anywhere by any other means than by bike!
72. Janet Renouff-Miller - creator of Knit 1 Bike 1 exhibition and book
​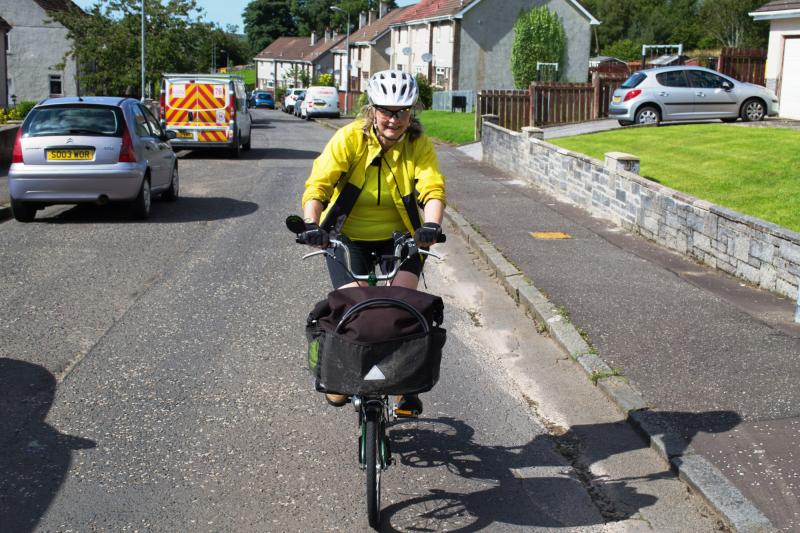 Janet is almost certainly unique within the world of cycling for having recorded a tour round Scotland in yarn! Knit 1 Bike 1 tells how she cycled over 800 miles on her Brompton folding bicycle and commemorated the journey not only by writing the book but by knitting and crocheting what she saw. She made woolly versions of everything from the Glenfinnan Viaduct (made famous by J K Rowling's Harry Potter books), to her bicycle, worms and a sponge cake.
73. Sajida Somani - founder member of Balsall Heath Community Cycling Club
With the recent launch of Balsall Heath CCC, Sajida has really helped to encourage female members to join an otherwise male dominated club. She has joined rides with other CCCs and is very passionate about bringing the very closed community of Clifton Road mosque out of themselves through cycling.
74. Welna Bowden - Cycling UK Trustee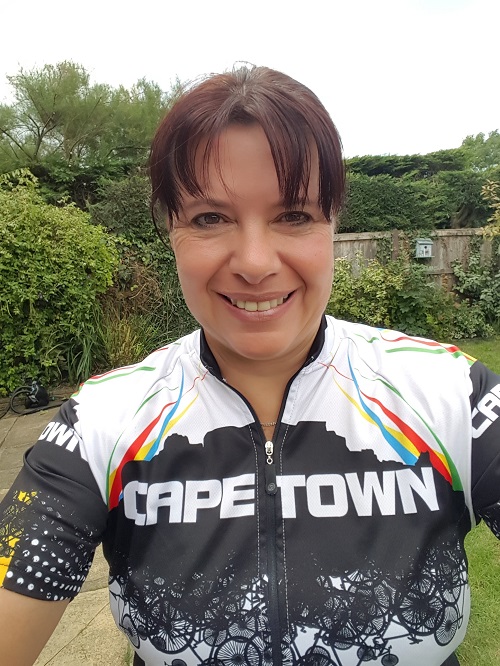 Welna has been a Trustee since 2010. She has a Masters degree in Human Resource Management and an Advanced Diploma in Labour Law. She says: "My cycling vision is undoubtedly creating a safe cycling environment for all where cycling is a lifestyle choice (not just for recreation and fitness), like our Dutch neighbours. I have been promoting equality within our cycling environment to make cycling accessible for women, disabled cyclists, minority group cyclists and young people, to name but a few. I have been promoting accessible cycling motions at the last two AGMs; both were carried."
Of her own cycling exploits, she says: "In the last three years, I've been cycling with several women's groups in the North West apart from my own local club. In 2010, I completed the challenging Land's End to John O'Groats bike ride covering 1,100 miles in 15 days. More recently, I cycled from Basel along the Rhine back to Rotterdam, using the wonderful EuroVelo 15 route. My husband and I covered more than 700 miles during the 13 days on our bikes. "
75. Sheila Simpson - CTC Cycling Holidays tour leader and member of Audax UK
Sheila has led many tours to a wide range of destinations over the years and is very well-respected. She is also a long-standing and the first female member of Audax UK, the long distance cycling organisation, where she is publications manager.
76. Tessie Reynolds - pioneering cyclist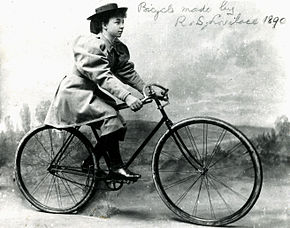 In 1893, Tessie set the record for cycling from Brighton to London and back aged only 16 in an amazing eight and a half hours! She was wearing 'rational dress', as seen in the photo above, which was a significant milestone on the road to greater rights for women and a more practical style of clothing. She went on to become a London traffic safety officer.
77. Margaret Sutherland - long-standing Secretary of Edgware CTC
78. Dr Janet Atherton OBE - Cycling UK Trustee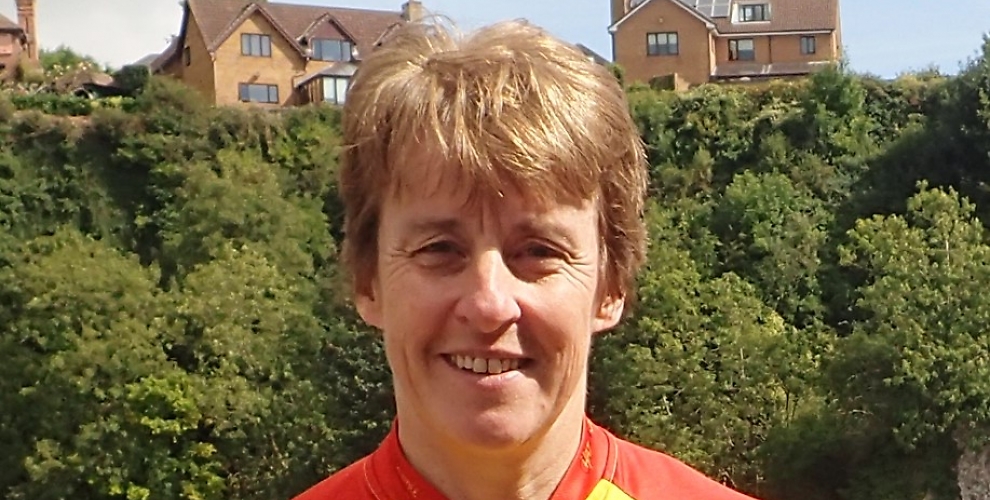 Janet says: "I am passionate about cycling and want to help get more people riding more often. Having previously cycled rarely, local Cycling UK groups helped build my confidence. I now lead rides with Wirral Bicycle Belles." Janet's profession is public health, and she has extensive Board experience in the NHS, local government and third sector. She also has experience of implementing local cycling programmes and campaigning, and is a previous Director of Public Health. She is now senior adviser to Public Health England, NED for Healthier Futures and director of her own consultancy. 
79. Helen Pollard - cycle instructor and mountain bike coach
According to her nomination, Helen is an: "amazing woman who has been running local cycling clubs with her husband. She has been nominated for a coaching award and was part of the 'she can coach' scheme when it was run. She helps lots of families and children with special needs start cycling and holds led rides throughout the week, including ladies only."
80. Dr Sarah Wollaston MP - Member of Parliament for Totnes
Dr Wollaston was nominated for championing cycling and its health benefits both in Parliament and to the public.