87-year-old is probably oldest man to complete Lands' End to John o'Groats
An 87-year man from Emsworth has (probably) beaten the world record for being the oldest man to cycle from Land's End to John o'Groats.
Donald Wells, a keen lifelong cyclist and member of Cycling UK, has been going on long-distance bike trips by himself ever since his wife passed away over 23 years ago. Despite his challenging cycle trips around the world, Donald said that taking on Land's End to John o'Groats was the hardest thing he has done because of its "sharp, unforgiving hills".
I don't rush and tear around, I take it easy

Donald Wells
His 1,000-mile self-supported journey took him from Cornwall to Scotland, taking five weeks and two days to complete in what he described as a "leisurely pace".
Tony Rathbone currently holds the current Guinness World Record for completing the journey in 2014, aged 81, therefore we think Donald could be the oldest man to complete this challenge. Donald and his son are investigating whether he can be recognised.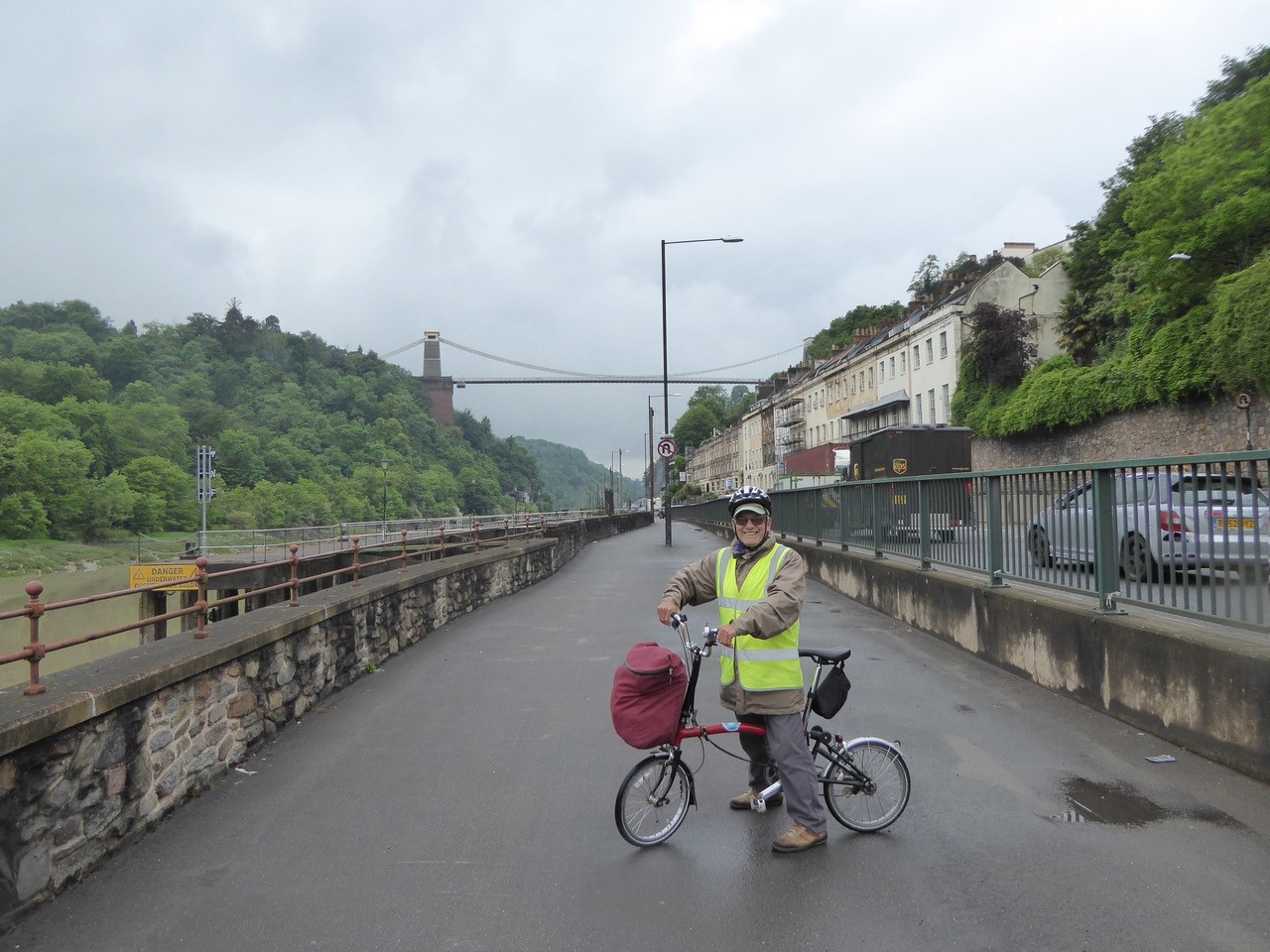 Donald went with barely any supplies, stopping at petrol stations, cafes and local supermarkets for food, and slept in hostels, hotels and even endured a night on a park bench when he was unable to find a bed. If that wasn't impressive enough, he also completed the journey on an 18-year-old Brompton bicycle, which he was able to transport with him easily wherever he was. The only thing he had replaced before the start of the journey was his saddle, for a more comfortable ride. 
Mr Wells wasn't cycling for any particular cause, just for the sheer enjoyment of riding his bike. He likes to keep active and is part of a walking group at home.
Donald said of his adventure, "I'm pleased with what I did but it's just like any normal cycle ride for me, I don't see it as anything particularly daring. 
"I felt fine after I finished the ride – no aches and pains. I don't rush and tear around, I take it easy.
"I suppose it's what's I've been doing all my life. I feel at home on a bike."