Wounded veteran father and son reunited through cycling
Father and son Michael and Johnathon Bulleyment have much in common. They both served in the armed forces and are both recovering from life-changing injuries. But it's their love of cycling that has enabled them to feel connected again. 
After a long period of estrangement, the duo are taking on a 350-mile charity cycle ride that will take them past the war grave of an ancestor killed in northern France in World War I.  
For Johnathon, 34, who will also be an ambassador for the Help for Heroes Big Battlefield Bike Ride (BBBR) on the Somme, the ride will be extra special.
Not only does it give the Portsmouth Navy veteran a chance to give back to other wounded, injured and sick veterans, it's also a wonderful way to cement the new-found close relationship with his father Michael, by paying their respects to a lost family member.
After he experienced a life-changing injury playing rugby in the Royal Navy, Johnathon took part in Help for Heroes' flagship event in 2019 as part of his recovery, using a recumbent cycle provided to him by the charity, which supports wounded ex-service personnel. He was named as Ride Ambassador for the 2020 and 2021 BBBRs, but both were cancelled because of the coronavirus pandemic.
He said: "Help for Heroes has given me so much support and enabled me to really push on with my life despite the setback. The BBBR is one of the best events I've done. The sense of camaraderie is second to none and we all share the same physical and emotional experiences.
"When I look back to where I was at the beginning of my recovery journey to now, I can't believe the difference…being an ambassador on the BBBR is my chance to give back and inspire others, hopefully showing them that anything is possible."
For the 2022 ride he will be joined by his father Michael, 55, who also received a recumbent cycle from Help for Heroes following a number of operations on a knee injury sustained while serving in the Royal Army Ordnance Corps Association. 
As well as being significant for personal reasons, the 2022 ride will be record breaking as it will also be the first time in the history of the BBBR that a father-and-son, wounded-veteran pairing will take part.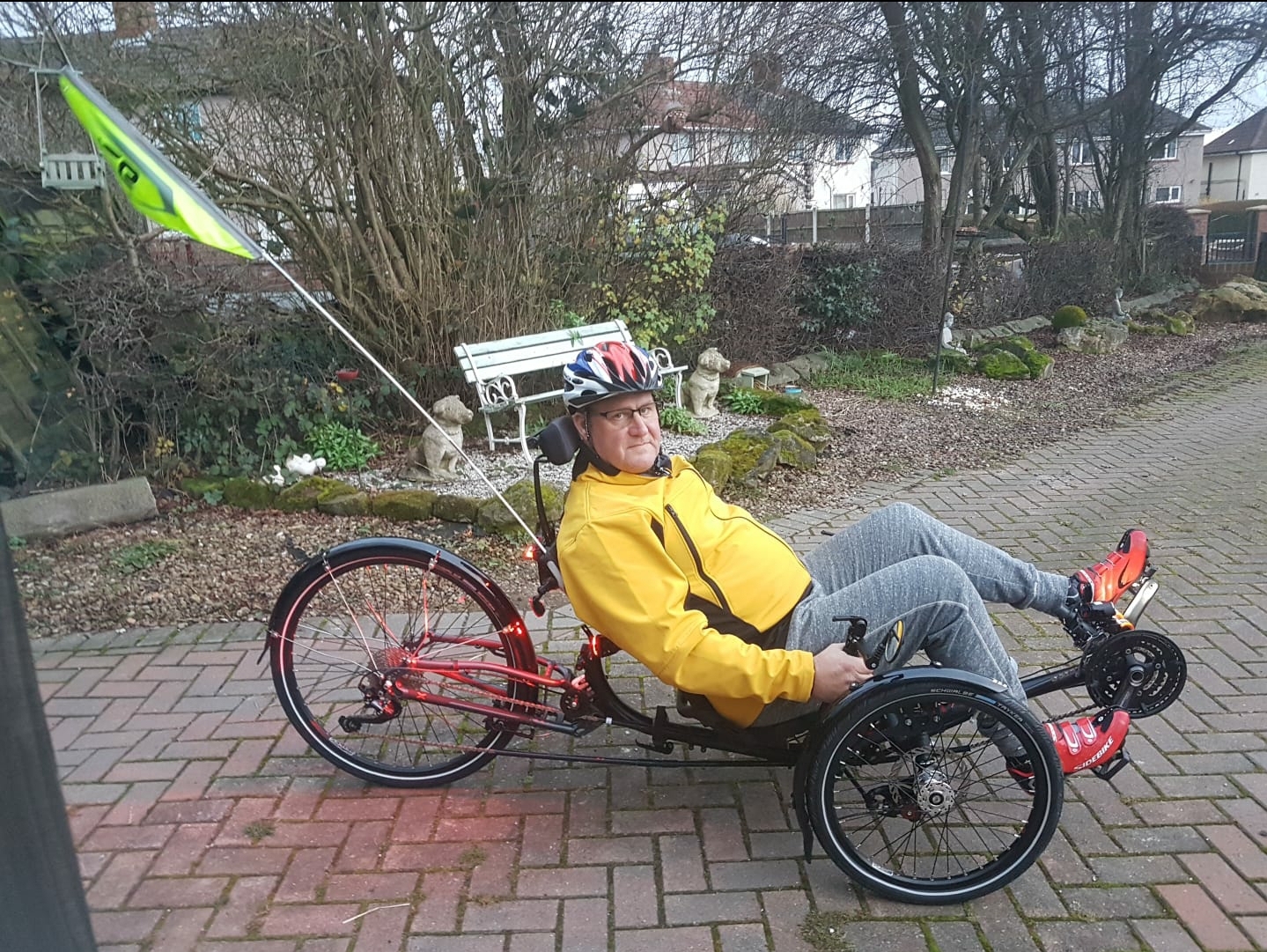 Owing to family circumstances, when Michael was discharged from the military, the two lost touch, but things changed when Johnathon contacted his father five years ago, and their relationship has gone from strength to strength. 
Michael said: "When Johnathon called me, I dropped everything to see him and it's been fantastic to get to know him again, but now as a man. 
"It was Johnathon who suggested I get in touch with Help for Heroes, which has made it possible for me to get back on a bike and feel like I used to. I've lost two stone in weight in six months, and I feel great.
"When Johnathon was a child, I used to do lots of mountain biking to keep fit and he used to come with me, so doing the BBBR together will take me back to these happy times and it will be fabulous. We've done a few rides together at weekends, even though we live far apart, and I'm really looking forward to next year."
The ride centres around the Battle of the Somme, taking riders down the 'Old Front' Line – the British sector of the Western Front during the Great War. For added poignancy, Michael's great-uncle, George Bulleyment, was killed at the Somme. The pair will visit his burial place on the ride to lay a wreath. 
Michael added: "I have got George's medals and to be able to visit his grave will mean a lot to both of us."
The postponement of the ride until 2022 has had one extra bonus: more time to train, with Michael aiming to cover 50 miles in three-and-a-half hours. He explained what getting back into cycling has meant to him and where it might take him next. 
"Over the past few months and especially during the pandemic, I have found it a relief and a release. I have also now been inspired to talk to the Invictus UK team about putting my name forward to take part so, who knows – the BBBR ride could be the start of another kind of journey."