Riding with Pride - a colourful day of support and celebration for the LGBT community
On a day when many annual Pride events were cancelled, hundreds turned out solo and in small groups all over the country to show their support for the movement that aims to increase diversity in cycling. 
Emily, author of 'What Goes Around' and 'Where There's a Will', told Cycling UK that the rides would be: "An opportunity for LGBTQ+ cyclists and their allies to come together (virtually), to celebrate the gains that have already been made, and to make a clear and colourful statement that everyone is welcome in cycling, no matter who they love or how they identify."
And so it proved, with riders of all ages, and backgrounds headed out in rainbow colours to show their support for the LGBT community - with around 150 of them sharing their pictures on social media, including cycling commentator Ned Boulting, writer Jools Walker of 'Back in the Frame' fame, racer Molly Weaver, record-breaking rider Kajsa Tylen, and members of the USA cycle team. There were also over 850 uses of the hashtag #OurPrideRide on Instagram and Twitter!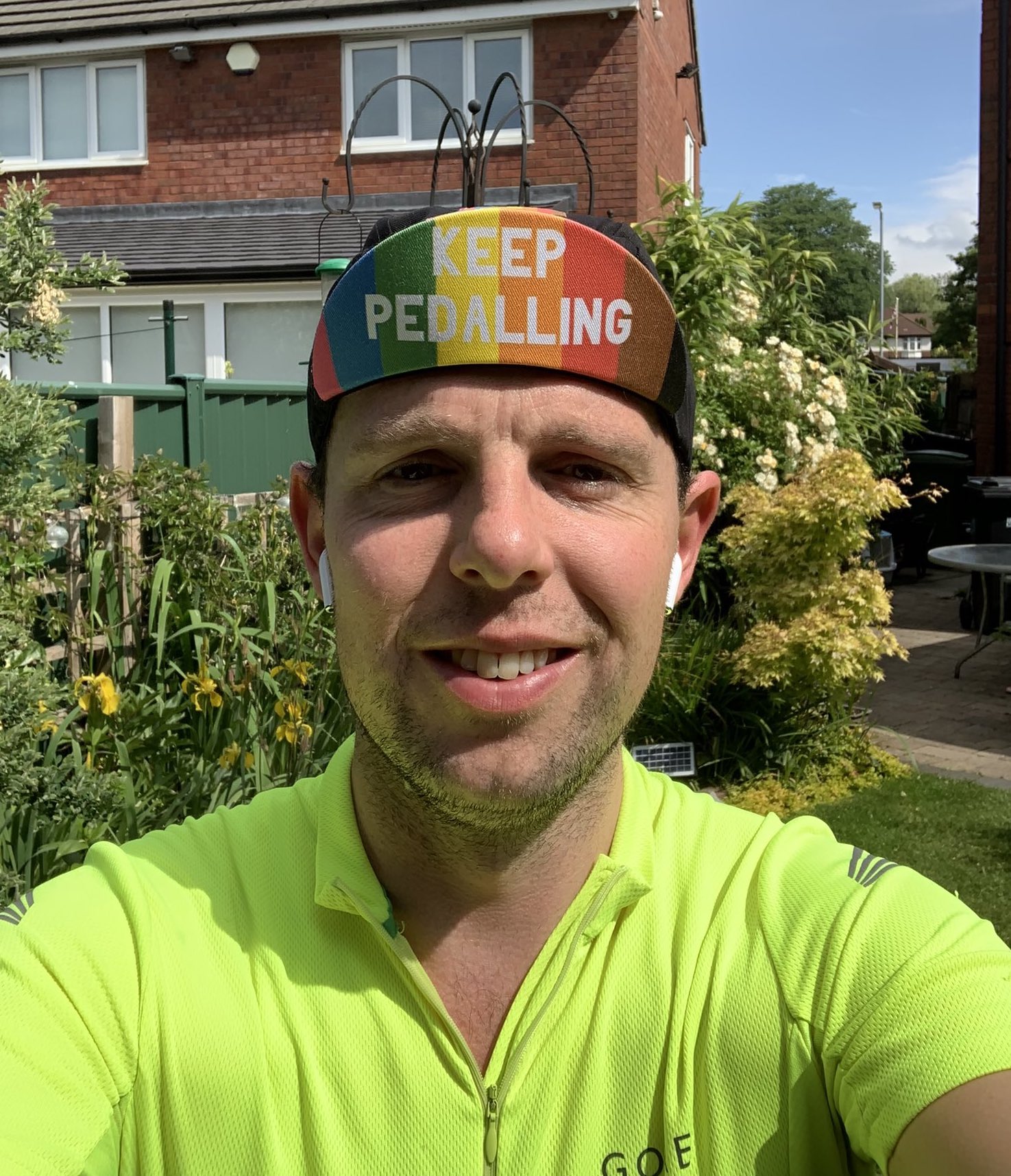 Richard Hearne, founder of PRiDE OUT, is thrilled with the turnout. He told us: "Five years ago, I felt pretty alone as an LGBTQ+ cyclist. Turns out other people felt the same! So many people got involved in this year's #OurPrideRide and some of these photos are just extraordinary. Lots of straight allies got involved too to show their solidarity."
He added: "LGBTQ+ cycling has been the 'poor relation' in the sports world for a long time in my view. But the inaugural Pride Ride showed just how much demand and appreciation there is for a friendly and welcoming group to cycle with, regardless of how someone identifies or who they love. We can't wait for 2021 when it will be even bigger and brighter."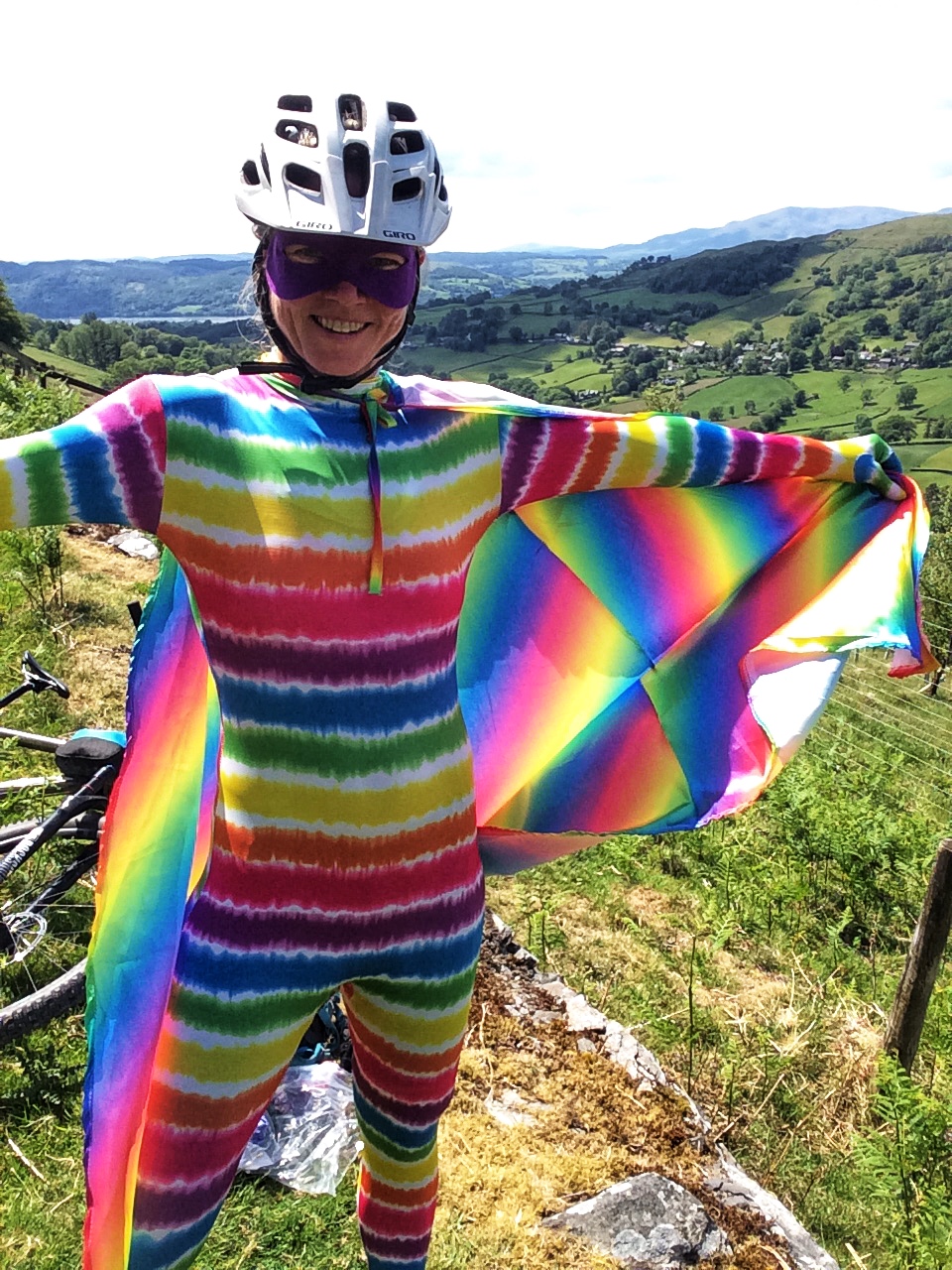 Nicola Hobbs was equally enthusiastic. She said: "I bumped into a fellow Pride Rider in Hyde Park today because of my rainbow ribbon on my handlebars, it was a truly magical random encounter!" whilst fellow participant @laurafromthelakes (pictured above) put it poetically on Instagram:
"So today I donned my rainbow suit of pink and blue and green,
Now it's not for the faint-hearted or those who don't like to be seen.
I zipped it up and laughed a lot and went out for a ride,
You see my cape of many colours fills my rainbow heart with pride
And as I turn the pedals for miles and miles and miles 
It makes me feel so happy as it always raises lots of smiles."
Celebrating the freedom of cycling
Dan Saunders adds: "This was a brilliant occasion to celebrate the freedom of cycling and the freedoms LGBT people can now enjoy, whilst recognising there is still work to do to ensure we continue to enjoy these freedoms. Groups such as PRiDE OUT are an essential component of improving visibility and acting as a role model to others."
Across the pond
Meanwhile, an #OurPrideRide even took place in Lafayette, USA. Lydia Trott told Richard: "This was the first ride Wabash River Cycle Club has done since some restrictions have been lifted in our area. Everyone loved the event and had a great time. This ride will definitely become a yearly event for us! After the ride, we celebrated (following social distancing guidelines) the recent announcement about the supreme court ruling LGBTQ workers are protected from job discrimination!"
Rider Courtney had this to say: "What an AWESOME night! I'm so very thankful for the allies in my life who support myself and Ash. I am in awe of the love you all show. Thank you!" while cyclist Steve added: "This was #OurPrideRide and we rode as allies for the support of equal rights. The after ride brownies and beer hit the spot and the conversation about the matter brought home the meaning of being part of it."
Next steps
Richard told BBC Radio Scotland (at 1.28) that he founded the group after he'd been cycling alone for a year and wanted to find like-minded companions to ride with. He now plans to roll further groups out in other towns and cities in the UK so watch this space. 
How to form your own group
If you'd like to form your own cycling group, whether - like Richard - you have a specific interest or not, see our guide or get in touch with our Groups Engagement Officer.