It's a vet ride with a difference for author Julian
'Cows in Trees' is full of veterinary anecdotes he has compiled during his professional career. And yes, as the title suggests, that does include tending to a cow in a tree!
Writing the book has been a therapeutic exercise for Julian, a highly experienced cyclist who sustained life-threatening injuries during a local road race in Lincolnshire.
Julian, a CTC member since 1978, cannot remember anything about what happened that fateful day as he raced in the final Lincs Road Race League event of the season on the Withern circuit in August 2012.
The incident left him with skull fractures, multiple brain haemorrhages, a fractured shoulder, five broken ribs and a punctured lung. He was placed into an induced coma and underwent multiple operations.
The hospital told Julian's wife, Annika, that he was not expected to survive.
Not only did this remarkable man survive, however, he completed a 60-mile sportive and a 98.5-mile Audax little more than six months after his discharge from hospital.
I thought I was indestructible, so it was a genuine shock to be told that I had not been expected to survive."

Julian Earl
And, to cap his astonishing recovery, next month 58-year-old Julian is planning to compete again, as a para-cyclist, for the first time in three-and-a-half years.
Julian, a member of the CTC-affiliated Lincolnshire club Alford Wheelers, said: "I can't tell you too much about my crash and four months in hospital/induced coma, because mostly it is a huge mental blank – and I was later diagnosed as having Post Traumatic Stress Disorder, which I was told is common in severe head injuries.
"I have been unable to work as a veterinary surgeon since, but have had the time to write and find a publisher for my book of veterinary anecdotes – which are all entirely true, even if a few are bizarre!
"Although unable to stand unaided after four months in the specialist neurosurgical unit at Hull Royal Infirmary, the following September I rode the 60-mile Petit/Grand Prix sportive at Lincoln and an Audax of nearly 100 miles three weeks later. I received an award from my fabulous Alford Wheelers club-mates after completing those rides for the most outstanding performance of the year by a member.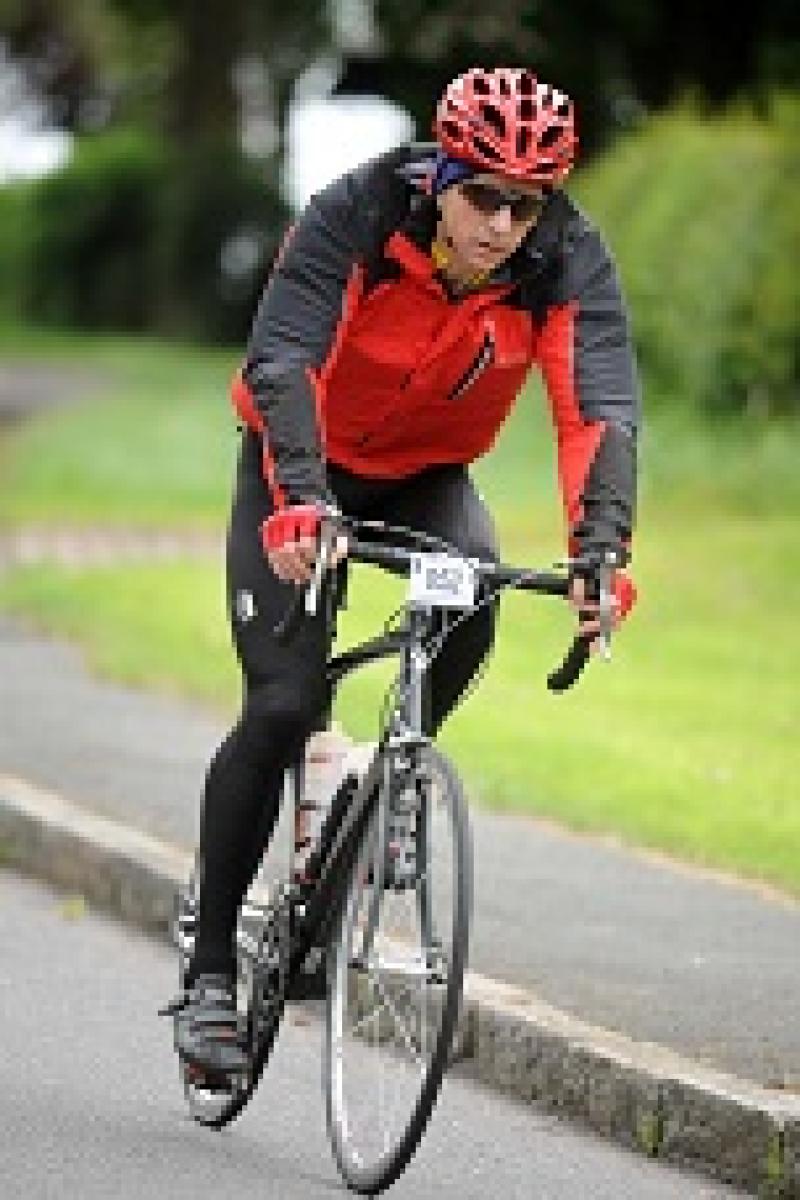 Julian's accident occurred on a straight, slightly downhill section of road, with the bunch recorded as travelling at about 30mph. He thinks he must have lost concentration, touched a wheel and down he went. Another ten metres and he would have landed on grass and mud, not hit a kerbstone at a farm entrance.
Local racing cyclists clubbed together with one of Julian's friends to collect £300 for a new helmet, jersey and other kit for his return to cycling.
Julian (pictured left, two months before his crash) said: "The collection really touched me as I'd raced with these people for 20 years. I knew them by sight but not by name, but they knew me well enough to care.
"I was honoured to be asked to present the prizes at the equivalent race one year later, where I received a standing ovation for being there."
One hospital consultant has understandably called Julian "an inspiration" to his other patients. Julian added: "Considering my wife was told that I was not expected to survive my injuries, I've done OK for a 'dead' man, so to speak! Anyway, writing my book shows that not all of my memories fell out of the hole in my head, and one 'friend' – as I think he calls himself! – said it might even let more light in!"
Julian's first cycling love was touring with CTC groups from 1978 to 1983, with destinations including Wales, Scotland, the Alps and the Picos de Europa in northern Spain. He also rode in Corsica with the legendary Peter Crofts, who helped set up CTC Cycling Holidays and has organised more than 100 cycle tours worldwide in nearly 50 countries.
Julian, who lives in Horncastle, Lincolnshire, recalled with a smile: "By heck, did I learn what fitness meant on that tour with Peter in 1983…strenuous indeed!"
He started racing in 1982, barely missing a season until 2012, and rode several Etapes and other big sportives, including the Raid Pyrenean in 2003. The Alford Wheeler also won a number of club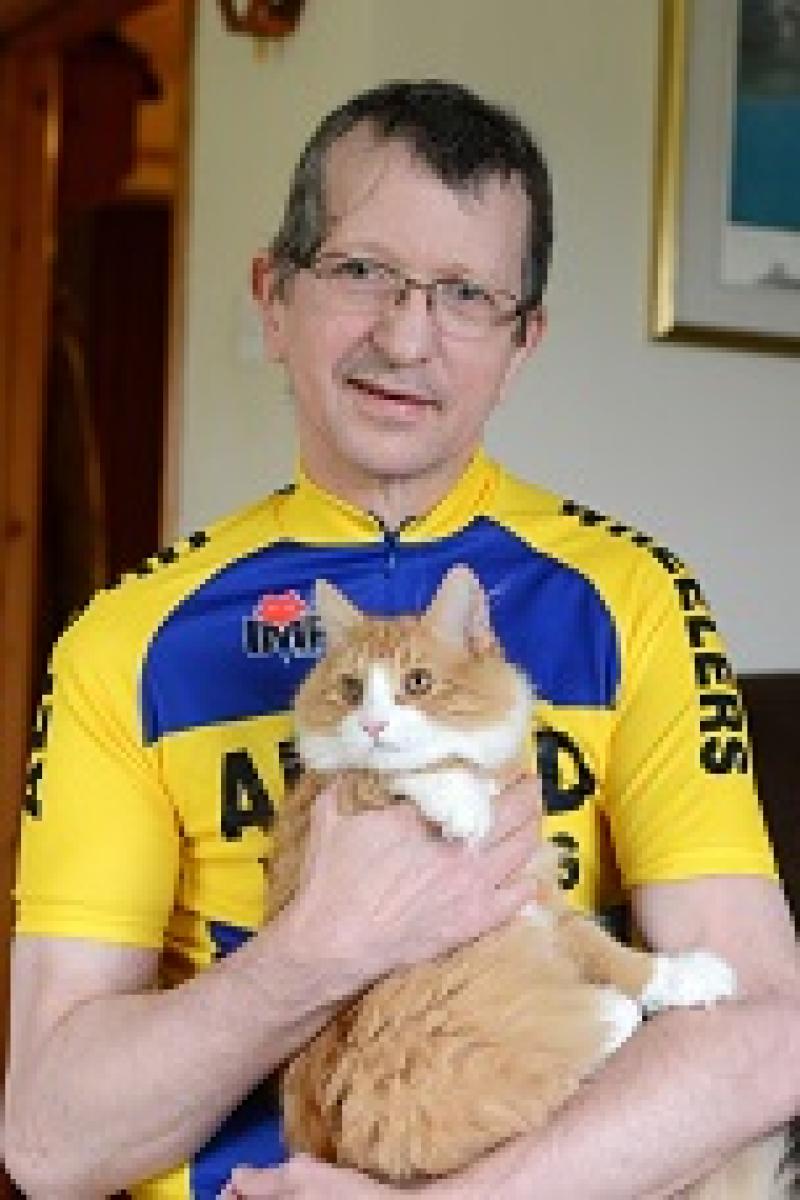 One of Julian's proudest cycling achievements came in June 1991, when he and five other members of Alford Wheelers rode from Land's End to John O'Groats in relay and set a world record of 41hr 28min 26sec.
He recalled: "We also raised £8,500 for charity, split between three – Skegness Lifeboat, a hospital scanner for children and a rural emergency service for us Lincolnshire countryside folk living in the middle of nowhere!"
Julian, an accomplished public speaker, wanted to be a vet from the age of eight and managed to achieve this childhood dream. He qualified as a veterinary surgeon in 1981 and, although the road race incident brought an end to his clinical work, in 2015 he was awarded the status of Advanced Veterinary Practitioner in Sheep and Animal Welfare. Now he has committed his hilarious memories and heart-warming true tales to print.
Julian, who has a son who also enjoys cycling, was welcomed home from hospital by a new addition to the family – a kitten named Wiggo (above), born in the summer of 2012 just after Bradley Wiggins became the first British rider to win the Tour de France.
He said: "Writing my book has been therapeutic. I have been told to find new targets, forget old personal bests, and now I have a new venture – para-cycling competition, probably starting next month.
"My friends and family, especially my beloved wife Annika, carried me through this ordeal. I thought I was indestructible, so it was a genuine shock to be told that I had not been expected to survive.
"To help myself recover psychologically from that, I have created a list of the positive outcomes of my injuries. Top of the list – soppy, I'm afraid – my wife and I have become much closer. She was a district nurse and was at her leaving do when she heard of my crash. She spent her first year of retirement nursing me at home!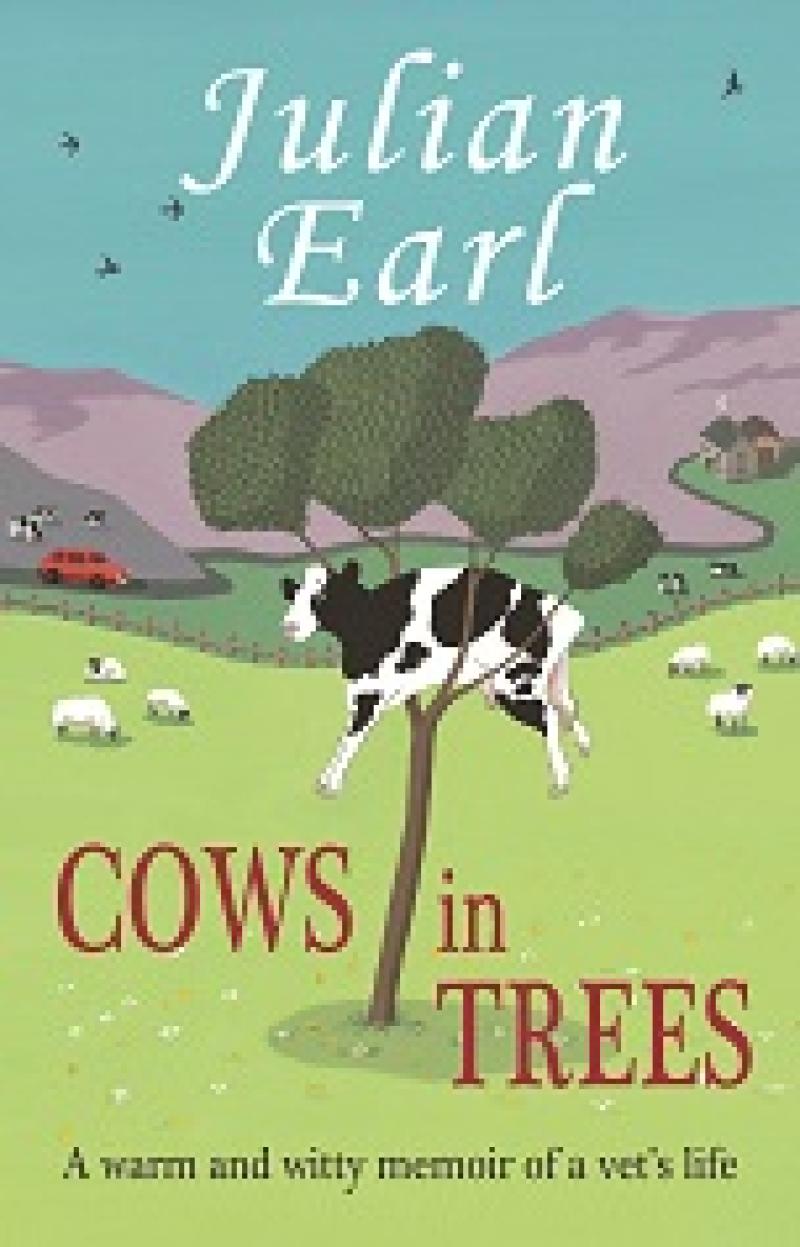 "I never really realised what a fantastic community the cycling world is. Receiving a get well card from an Olympic superstar was an incredible boost to my morale. Thank you, Laura!
"I was recovering from the induced coma and my visitors were critically important to lift my spirits. I still chuckle about the day my good cycling friend, John E, came in. I said, 'Sorry John, I'm not quite with it today, I won't be very good company'. He replied, 'Don't worry, Julian, you never were! Glad to see you're getting back to normal!' Gee, thanks John…but I still talk to him despite that! Sometimes you have to laugh, no matter what.
"Nothing irritates me more than people suggesting I should give up cycling. 'Giving up' is not in my vocabulary – it isn't what we cyclists do, is it?
"No other sport would have enriched my life like cycling, so the little matter of a fractured skull isn't going to stop me."
'Cows in Trees' (£12.95) is available in July but can be pre-ordered now from Quiller Publishing.