Bike test: B'Twin Hoprider 300 City
You can't get a drop-bar touring bike for £250 but you can get a trekking bike. It's challenging compared to other bike types because the additional equipment – a pannier rack and mudguards, at least – eats into the budget.
Not that you'd know it, looking at this own-brand hybrid from Decathlon. As well as guards and a rack, it has a kickstand and hub dynamo lighting. The hub is of unknown provenance but works fine with little resistance, powering a switchable halogen headlight and, until the rear wiring came loose, a Basta lamp on the rack.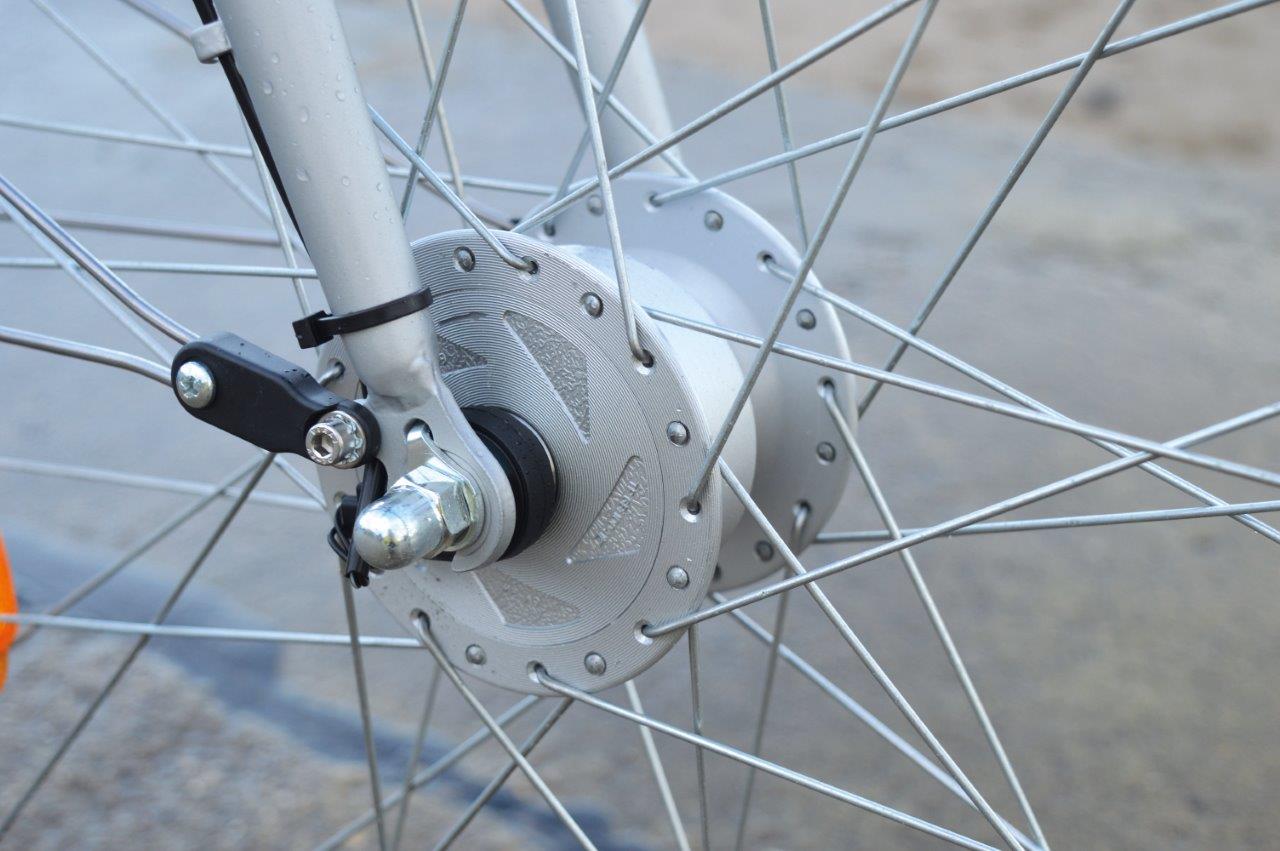 The bike's aluminium frame is long in the top tube for a medium. I set the adjustable stem upright more to reduce the reach than to raise the handlebar. If I owned the bike, I'd fit a shorter quill stem. The chain stays are long too, giving more heel clearance for panniers and taking the edge off any jolts from the rear wheel.
Fully equipped
The Innova tyres have a touring pattern with a centre rolling strip, and are wide enough for comfort on badly surfaced roads. The sidewalls read '700x38C (40-622)', but my Vernier calliper says they're 35mm.
They're fitted to wheels with 36 spokes each, which adds strength for commuting or touring. But due to the budget, the rear wheel has a threaded hub. This makes the axle weaker than a freehub's as there's a bigger distance between the dropout and the drive-side bearings. For any touring you'd likely do on the Hoprider, it should be fine.
Gearing is 3×7 with twistgrip shifters. It works OK, wanting only a lower bottom gear for loads and/or hills. The Altus rear derailleur will handle a sprocket up to 34T, so it's a shame a Megarange cassette wasn't fitted. That's my only real criticism of what is an outstandingly well-equipped trekking bike.
First published in Cycle magazine, February/March 2017 issue. All information correct at time of publishing.