Travellers' Tales: Yarmouth to Barmouth
For a few days this September an east wind was forecast, and we saw an opportunity just too good to miss. Two days later we were in a one-way hire car, heading with our bikes for a drop-off in Great Yarmouth. But this was a semi-locked down country and the Great Yarmouth hire depot was closed for the duration so the car had to go to Lowestoft! What else would go wrong? Nothing, as it turned out.
We rode to Norwich during the remainder of that day, a short flat ride to a delightful city. The next day was the biggie: 103 miles seemed quite a test for me and my e-bike. To go the distance, I had to nurse the battery and range extender carefully. That strong tailwind was a massive help!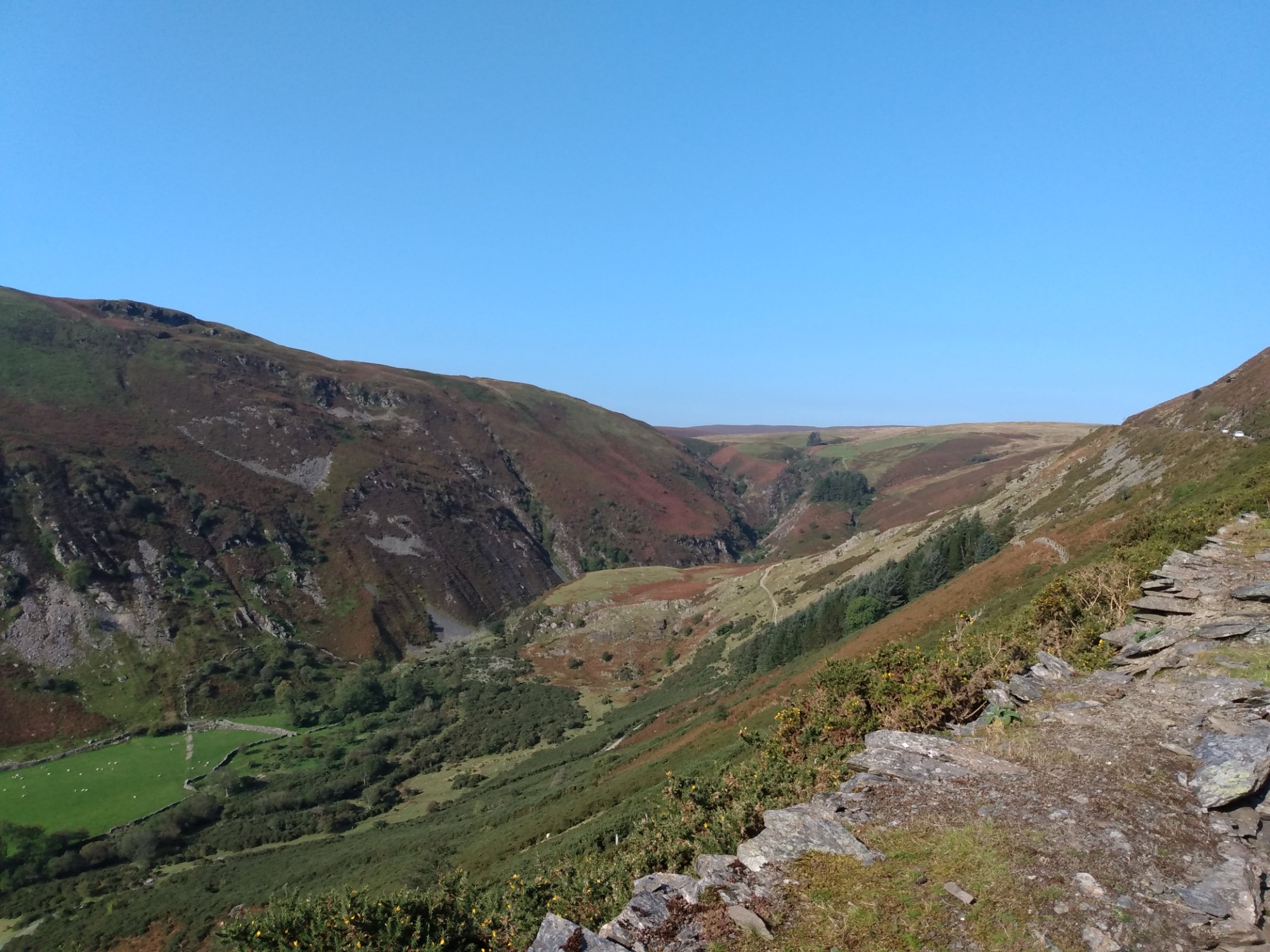 We had three more days of delightful riding, skirting through parts of seven English counties and two Welsh ones. We watched the landscape change from huge fields of arable farmland and wide skies to small fields of livestock, with hills and woodland. Pigs and horses gave way to cows and sheep; knapped-flint buildings to churches of limestone and sandstone.
On our last day we set off from what seemed like an industrial sculpture of cherry pickers parked in a yard beside our hotel. As we climbed over the barren Milltir Cerrig in autumn spectacle, the wind finally turned to hinder us. But it didn't bother us. We rode across the bridge at Barmouth sadly, knowing we'd be on a train very soon, face masks applied, our adventure over. But what an adventure we'd had, even with social distancing!