Travellers' Tales: Roadies on tour in Galloway
My friend Graham and I have been cyclists since our teens. Committed racers, we once looked down on saddlebag-carrying, cape-wearing CTCers. Forty years later, our competitive urges have waned and we appreciate the finer elements of this cycling life. 
Our most recent trip took us to Dumfries and Galloway on roads we've ridden in the Girvan stage race. We left the car in Wigton and set off under grey skies. The roads were ours for the weekend, shared only with a strong south-westerly. We took to riding bit-and-bit to ease the burden.
The Port William lifeboat station was supposed to be our coffee stop. It's the place to be in Port William – except on that January weekend. Lunch was bread rolls on a bench.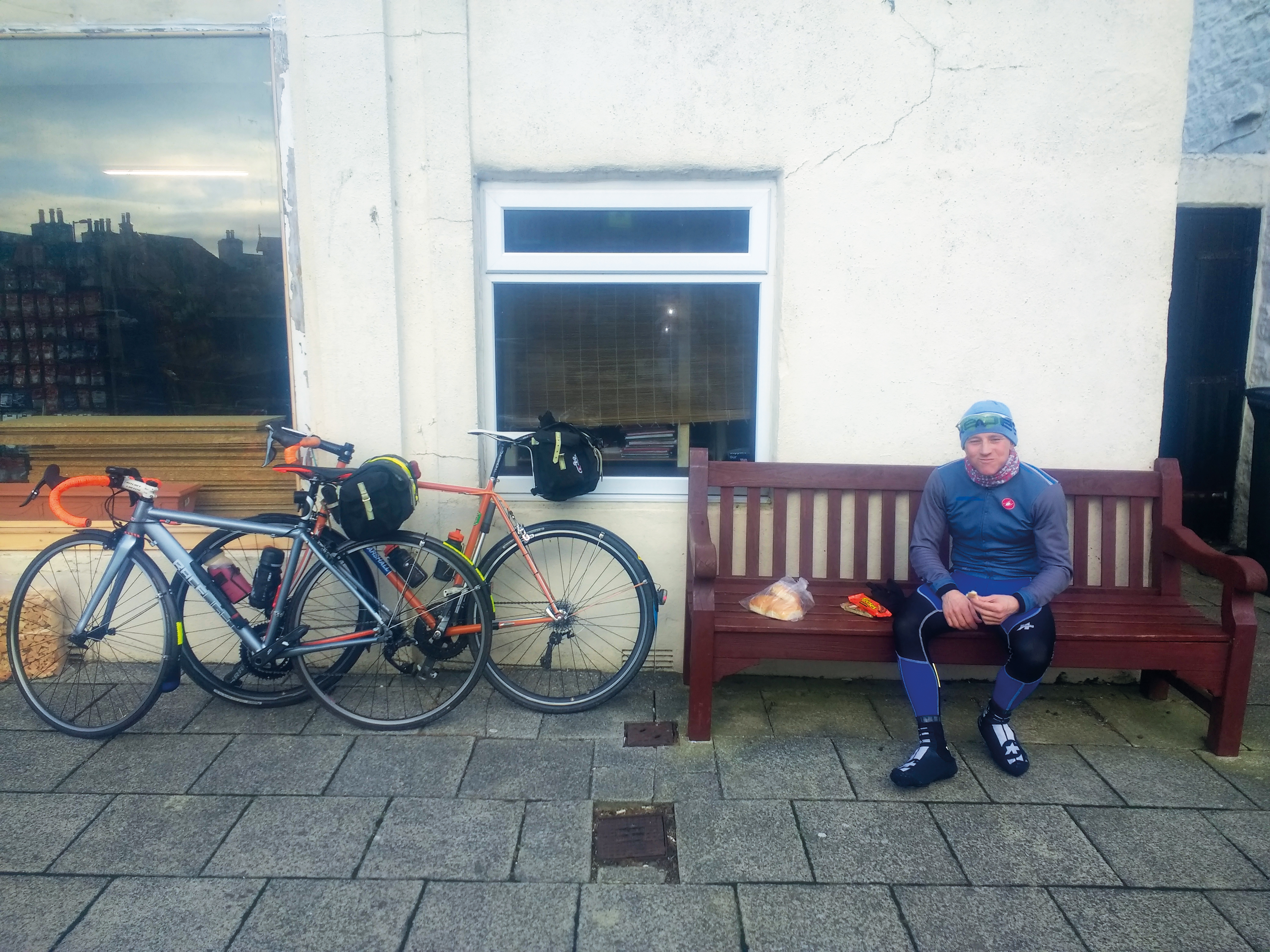 The skies brightened, the wind freshened, and we continued our work. A miscalculation just before the Mull of Galloway saw us struggling up a muddy farm track, where Graham – Carradice Longflap notwithstanding – secured a Strava KOM! 
Turning north, we flew wind-assisted to beautiful Port Logan and the palm-tree-lined driveway of the Logan Botanical Gardens. It was like riding the Promenade Des Anglais at the end of Paris-Nice. Rolling into Portpatrick, the daylight failed and my dynamo started to earn its keep.
Morning brought warm winds and bright skies as we climbed out of Portpatrick and cycled the periphery of the North Rhins. Stranraer supplied coffee and cycling magazines in a bright café. No Cycle magazine here, just reviews of £10,000 rocket ships.
North into the hills and the scenery changed. The verdant, Beltie-filled fields of the Galloway coast were replaced with open hillsides, sheep, and wind turbines poking into the clouds. From Barrhill, we headed for the finish. There was no tightening of toe straps this time, just good company and endless empty roads.