Travellers' tales: Biking for butterflies
The End to End was a trip I'd wanted to do for a long time, as I'm sure it is for many cyclists. After retiring I decided to combine the journey with fundraising for my favourite charity, Butterfly Conservation, for which I'm a trustee and local volunteer.
My route was based on the LEJOG route on Sustrans' National Cycle Network, but I modified this to take in as many nature reserves and wildlife sites as I could along the way. Local volunteers showed me around, so most days involved a few hours walking as well as 40 miles of cycling. My End to End journey was longer and slower than most: 1,200 miles over 30 days. Most of the time I rode alone, although I had a bike buddy with me on seven days.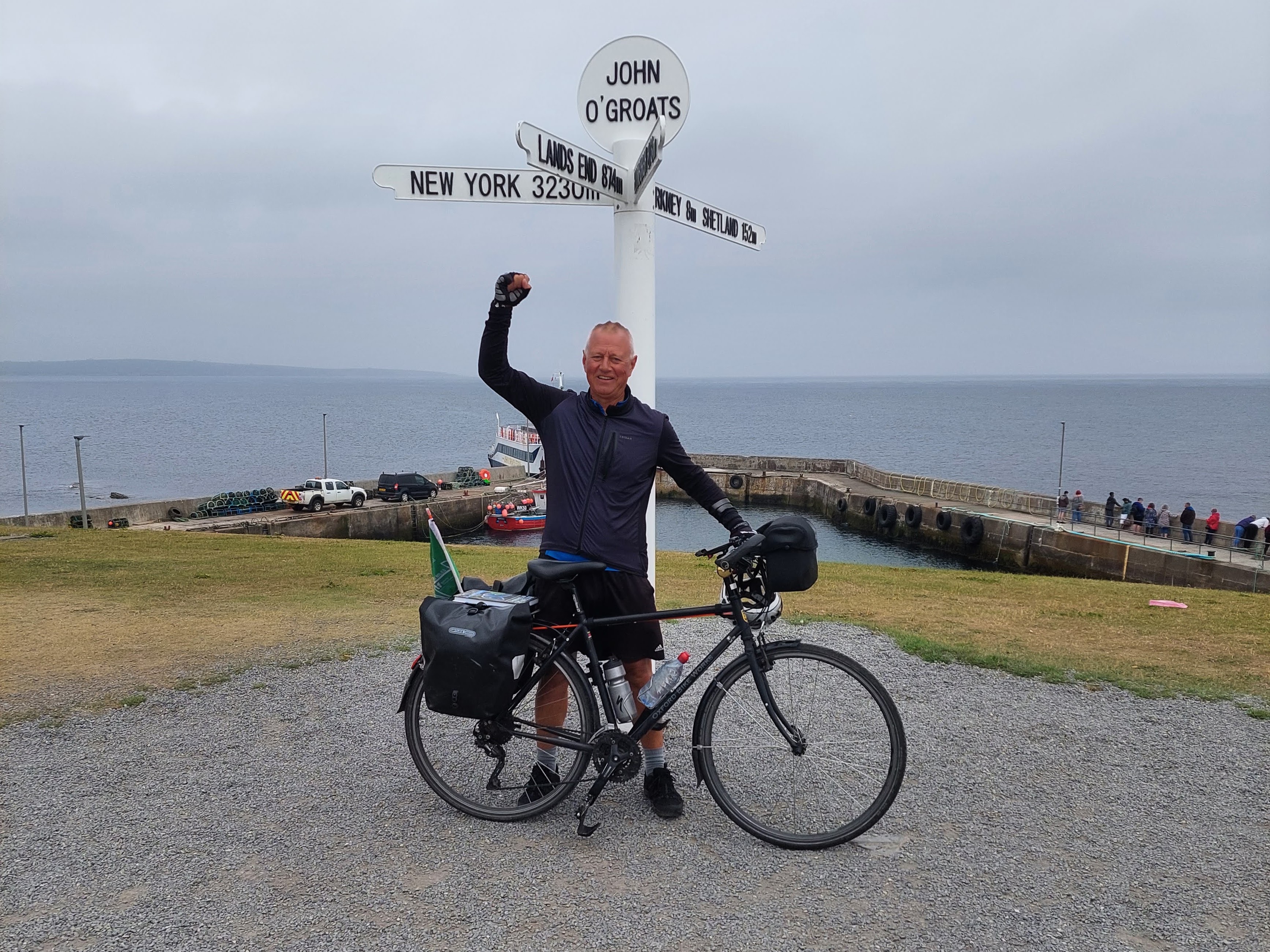 I rode through Exmoor, over Bodmin Moor, over the Mendips, and through the Cotswolds. Then it was the Wyre Forest and the Cheshire Plain, followed by torrential rain and a waterlogged satnav in Manchester.
After climbing over the Forest of Bowland I explored the Silverdale area around Morecambe Bay, which is excellent for wildlife. In Scotland my route went from Glasgow to Stirling, along the Forth and Clyde Canal, then up into the Cairngorms and on to Inverness, Cromarty Firth, Lairg and the Flow Country.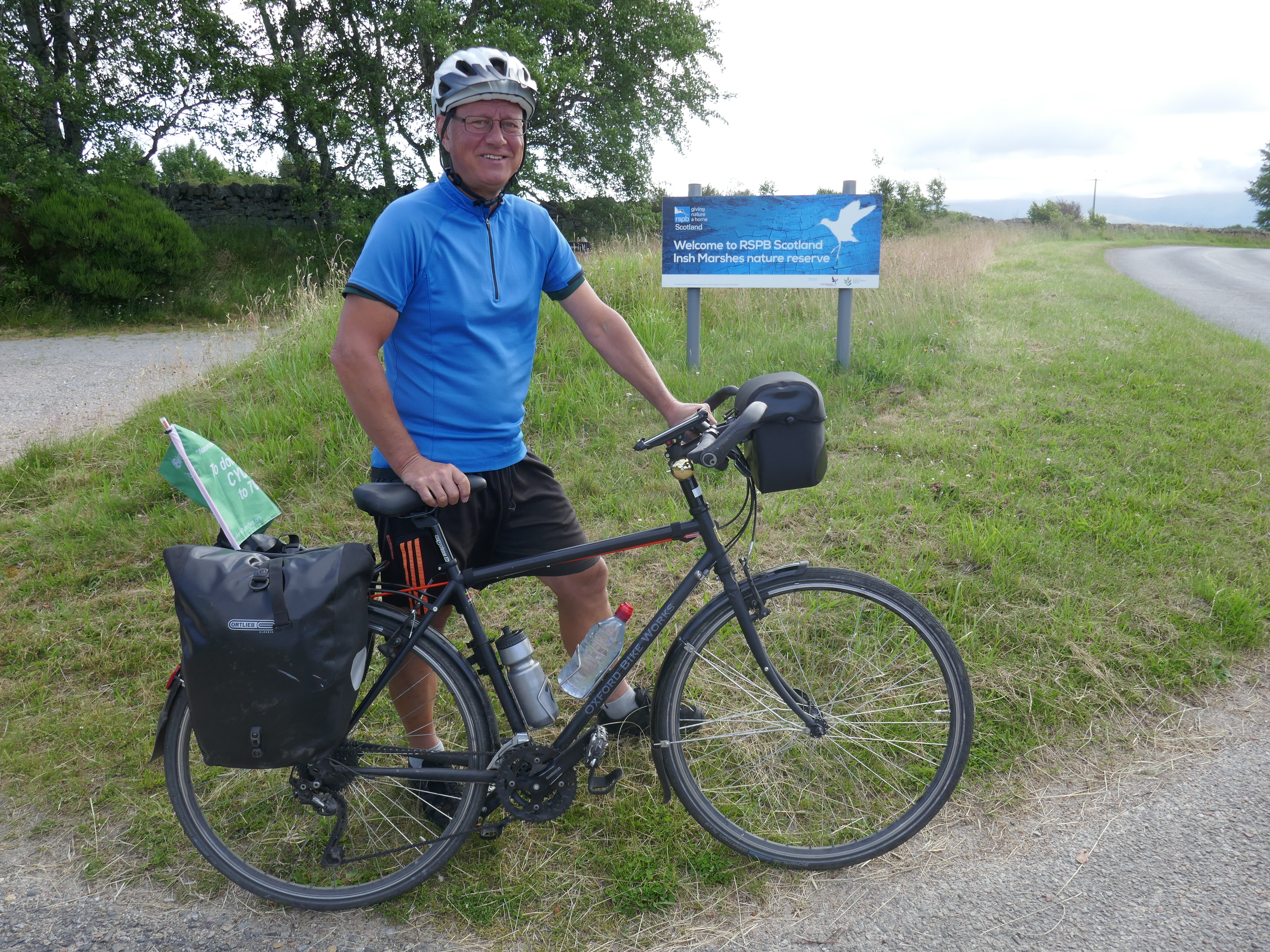 It was a voyage of discovery in so many ways. I learned to love hills – there's never any shame in using a lower gear – but to hate headwinds. I visited over 40 wildlife sites, ranging from large National Nature Reserves to small urban wildflower meadows, and spotted 34 species of butterfly.
My trip enabled me to raise over £30,000 for Butterfly Conservation. I'm now planning to publish my route as the Land's End to John o' Groats Butterfly Route. And I'll be doing another Bike for Butterflies ride in 2022.