Bike test: Cube Nuroad WS women's specific gravel bike
This women's specific gravel bike is distinguished as such by its pink – sorry, 'coral' – details. Ah, well. The frame geometry is, surprisingly, exactly the same as the men's!
Aside from the colour, the differences are the saddle shape and a narrower handlebar. So you could just get the equivalent-sized men's Nuroad Pro – or the better-value Nuroad Pro FE, which comes with mudguards, rear rack and hub dynamo lighting for £1,049 – and swap the contact points.
There are frame fittings for mudguards and a rack on the Nuroad WS; Cube's in-house accessories will fit if you don't fancy the spartan setup provided. The Nuroad is designed for those wanting to take the long way home and stray off the tarmac, as long as it's not too muddy. The bike does this well, with a geometry and finishing kit that makes it comfortable and fun.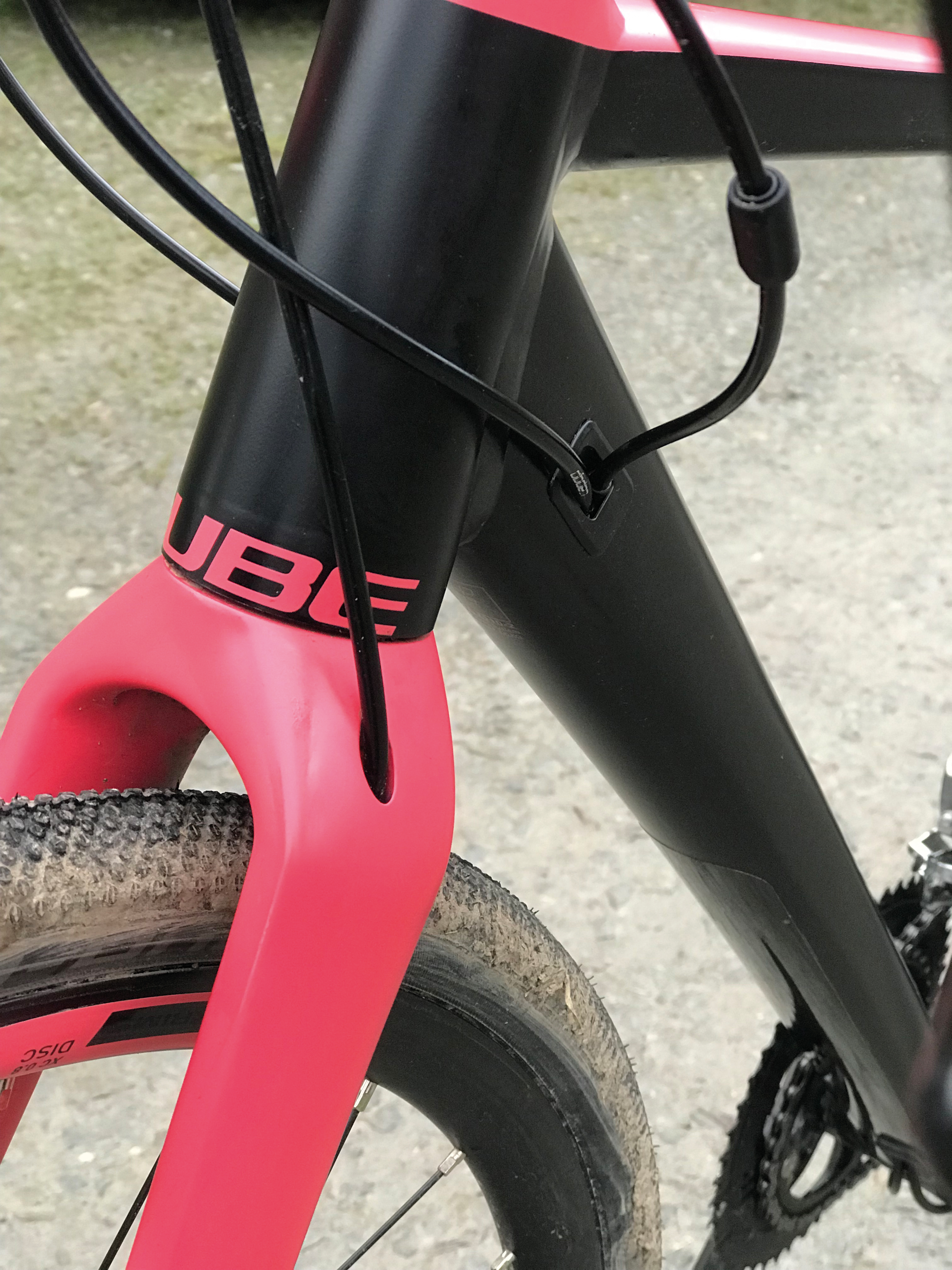 The hydro-formed downtube is shaped to mimic carbon. It flares out to meet the tapered head tube, adding robustness to the handling and also keeping the worst of the road spray at bay. Helicopter tape is fitted to the underside, serving to limit damage from loose chippings. A nice touch.
Carbon fork blades absorb a good deal of road shock but ride comfort and performance is influenced most significantly by the wheel system. This in-house tubeless setup is great for starters, but those spending more time off road may want to upgrade to a rear hub with quicker pawl engagement and a tyre with shoulder lugs.
Of all the mechanical discs out there, TRP Spyres are an excellent choice as both pads move to meet the rotor just like hydraulic brakes. Gearing is a subjective topic but a sub-compact or 1× would have impressed me more than a road-standard compact double, especially if the 50cm were fitted with a 165mm chainset.
Verdict
This is a super-versatile hybrid with drops. The men's Nuroad Pro FE is better value, however, even when adding a women's saddle and handlebar.
Other options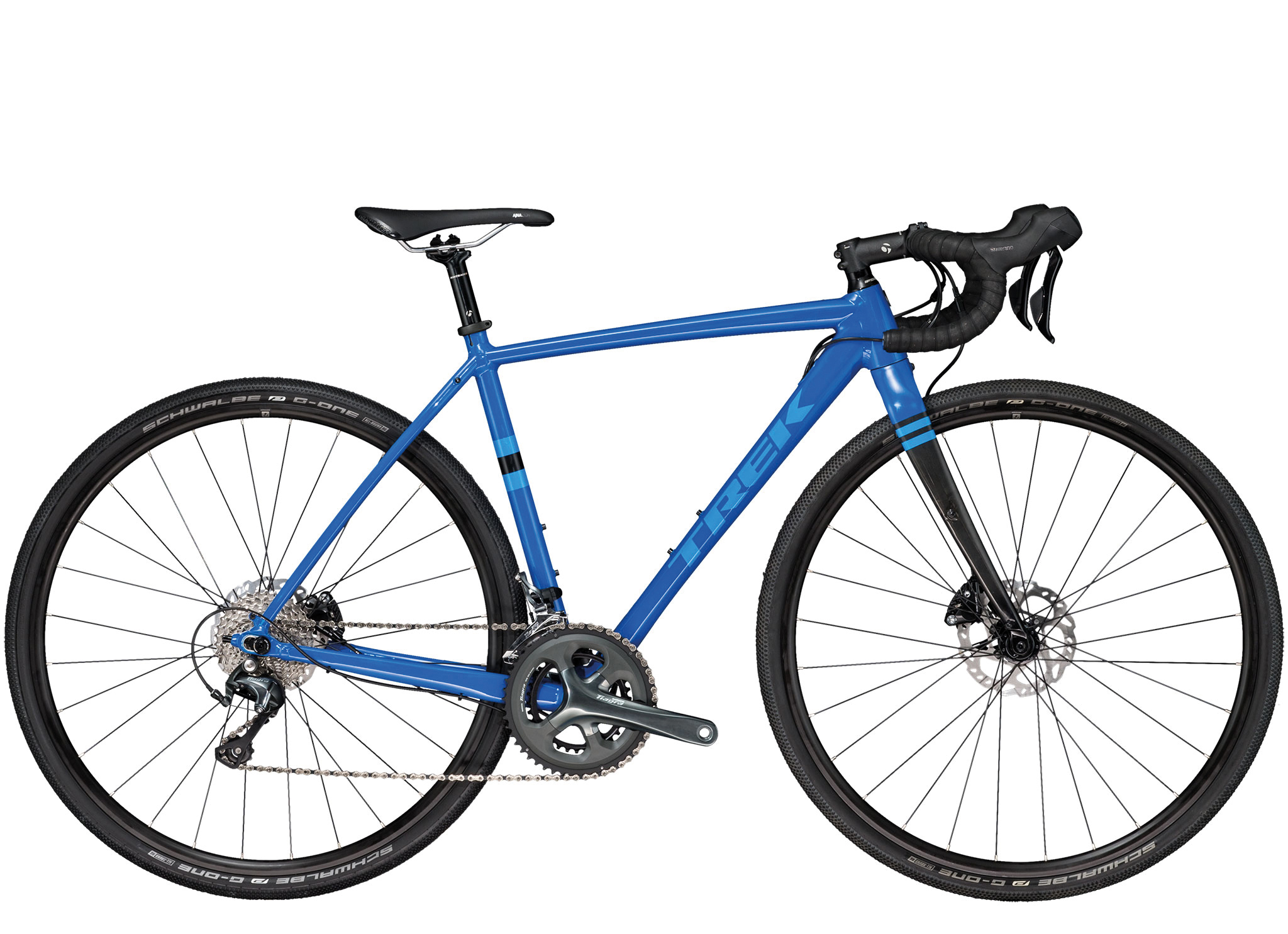 Premium aluminium frame with carbon fork. Plenty of accessory mounts plus Trek's canny 'Strangehold' rear dropout system.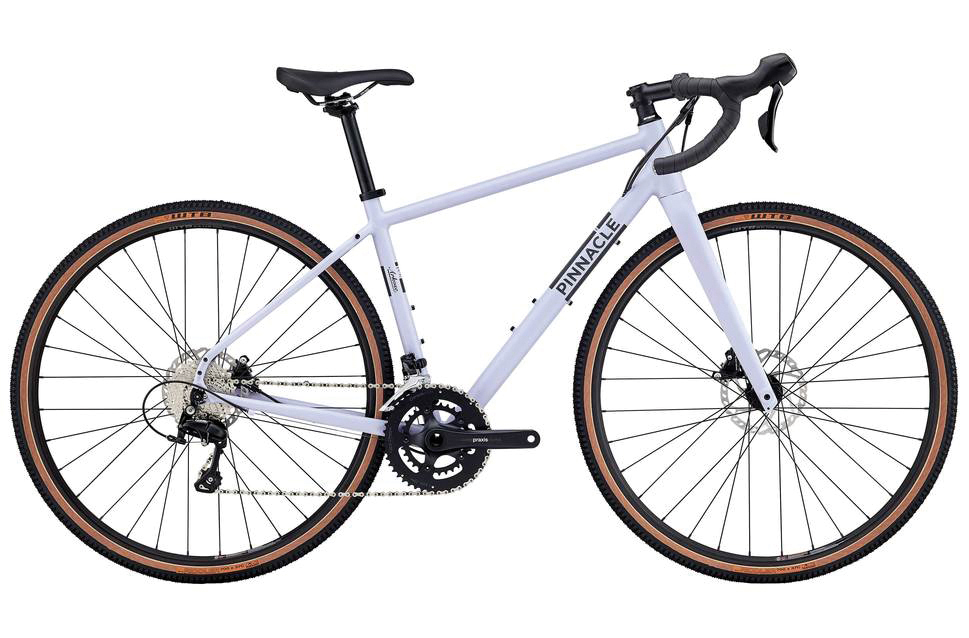 The 2018 Arkose 3 features Shimano hydraulic discs and the Praxis Alba 48-32 chainset (165mm fitted to S). No 2019 model yet.
First published in Cycle magazine, February/March 2019 issue. All information correct at time of publishing.