Right to roam debate: a breakthrough for access in England?
The debate started with a reminder that the recent judgement in the Darwall vs Dartmoor National Park Authority case about wild camping on Dartmoor was subject to appeal, and so any discussion of the specifics of that case would be sub judice, and thus not for discussion in this debate.
Caroline Lucas, (Green Party MP for Brighton Pavilion) has been associated with recent attempts to campaign for improved access to the countryside, including having recently sponsored, unsuccessfully, a private member's bill seeking to expand the 'Right to Roam' in the English countryside, in order to include woodland and green belt land. In this debate, she discussed the importance of access to green space and the natural environment for health and wellbeing, and a desire to reframe our relationship with nature to something we are a part of, rather than something we visit.
A more expansive approach
She suggested that current legislation needed to be updated and improved, and that parliament ought to introduce a "comprehensive right of responsible access" in England, similar to that seen in Scotland:
"I believe it is time to expand our minds and our horizons and look north of the border to Scotland, where the Land Reform (Scotland) Act 2003 enshrined the right of access to most land and water, providing that the right is exercised responsibly.
"Of course, there will be some sensible exclusions such as fields where crops are growing, seasonal restrictions for sensitive nature sites, school playing fields and even gardens. However, that is essentially a much more expansive approach. It designates a universal right to roam with exclusions carved out, rather than the opposite approach that is taken in England, which is based on a universal exclusion with access only to some very specific landscapes.
"The Scottish approach is far simpler, meaning that we are no longer reliant on confusing and often outdated land designations that no longer reflect the nature of our countryside, and it is more equal, meaning that everyone has shared access to this island that is our home." 
Gareth Thomas, Labour MP for Harrow West, sought assurances that this would also extend to increased access to water and blue spaces, and Ms Lucas confirmed that that was her view too, paying tribute to canoeists for their work in setting up a voluntary code of conduct on how they treat the water to which they have access (watch this space).
Save the NHS: get a bike or a dog
Discussion also took place on the importance of access to nature for mental health, and highlighting that provision of access was not equally distributed - many of the wealthiest areas have much better opportunities for access than more deprived areas, who would arguably benefit most from improved access. It was suggested that the NHS could save about £3 billion a year through reduced treatment costs as a result of increased activity levels (interestingly, I attended a briefing from an NHS data specialist a couple of years ago who suggested that the two most effective interventions in improving people's health were getting a bike, or getting a dog).
No one is suggesting that a right to roam should be absolute. It has to be balanced against other rights, such as the rights of wildlife to be protected and the rights of landowners to gain a living from their land

Caroline Lucas MP
Other issues covered included the importance of access to green spaces within a 15 minute walk of home, the England Coast Path and Coast to Coast National Trail (which Cycling UK and British Horse society recently challenged the government over) and the recent attempt by the government to further delay the review of open access maps through an amendment to the Levelling Up and Regeneration Bill.
This last one is a key issue for cyclists, since this review is tied to a commitment that the government made in their response to the Glover review, stating that they would only consider expanding rights for cycling, horse-riding and other activities on open access land (as recommended in the report) after completing this map review - an utter betrayal in our opinion, which means it will be more than ten years after the Glover review before this issue is even looked at. This is simply not good enough.
Rights and responsibilities
Caroline Lucas also made clear the importance of responsible access to the countryside:
"…crucially, the right to access has to be balanced with responsibilities. No one is suggesting that a right to roam should be absolute. It has to be balanced against other rights, such as the rights of wildlife to be protected and the rights of landowners to gain a living from their land.
"However, arbitrarily applying rights to some classes of land but not to others is no way of securing that proper balance, and that is why it has to go hand in hand with a renewed outdoor access code that clearly sets out the responsibilities of the public and landowners…
"…there will be some times and some areas where a right to roam is simply not appropriate, whether that is to protect sensitive sites and rare and endangered species such as the wood calamint or the ghost orchid, or to avoid disturbing ground-nesting birds such as nightjars and woodlarks. Our remaining biodiversity is immensely precious, and we must be vigilant in protecting it."
It's refreshing to see this clear caveat. Certainly from my position as off-road access advisor for Cycling UK, and with a background in forestry and wildlife management, I hear a lot of concerns over this issue from stakeholders we engage with, and how right to roam can properly be balanced against space for nature. For what it's worth, I really don't like the term right to roam.
We need to be discussing (as to some extent Caroline Lucas has) a right of responsible access to the countryside – noting that is the wording used in the Scottish legislation too. It's vital that that responsibility has to secure a proper balance against valid nature conservation and land management concerns (I think that wider utilisation of the Sandford principle could be an important step here).
Labour commits to right to roam
After a bit of back and forth debate that included a most detailed exhortation of the natural beauty and diversity of habitats on the Isle of Wight (fantastic place for a ride) and similar for Gloucestershire, the Malvern Hills, Wirral and York, plus a mention of the closure of many rural Youth Hostels, the Shadow Minister for Environment, Food and Rural Affairs, Alex Soble, entered the debate.
He highlighted the origin of our National Parks: created in part to provide a healing space, both mentally and physically, for the many who had given so much to protect our country during the second world war, and that they were meant for everybody.  He also discussed the recommendations of the Glover review, which commented "it feels wrong that many parts of our most beautiful places are off-limits to horse riders, water users, cavers, wild campers and so on. We hope that… [the Government] will look seriously at whether the levels of open access we have in our most special places are adequate."
Crucially, he made the commitment that:
"Labour will take tangible action to ensure every Briton is able to access the nature our country has to offer. We will introduce a Right to Roam Act, a new law allowing national parks to adopt the right to wild camp, as well as expanding public access to woodlands and waterways. As has been said by the shadow Secretary of State, my hon. Friend Jim McMahon, Labour will give the "right to experience, the right to enjoy and the right to explore" our countryside, as opposed to the current right to roam, which gives people only the right to pass through.
"Labour will improve the quality of our national parks and expand the area of national parks, Areas of Outstanding Natural Beauty and Sites of Special Scientific Interest that the public can experience, enjoy and explore. A Labour Government will also ensure that there are sufficient responsibilities and protections to manage and conserve our natural environment for all."
He also confirmed that Labour's approach to this would mean a default position of allowing public access, with exclusions where necessary in order to ensure the restoration and protection of the natural environment.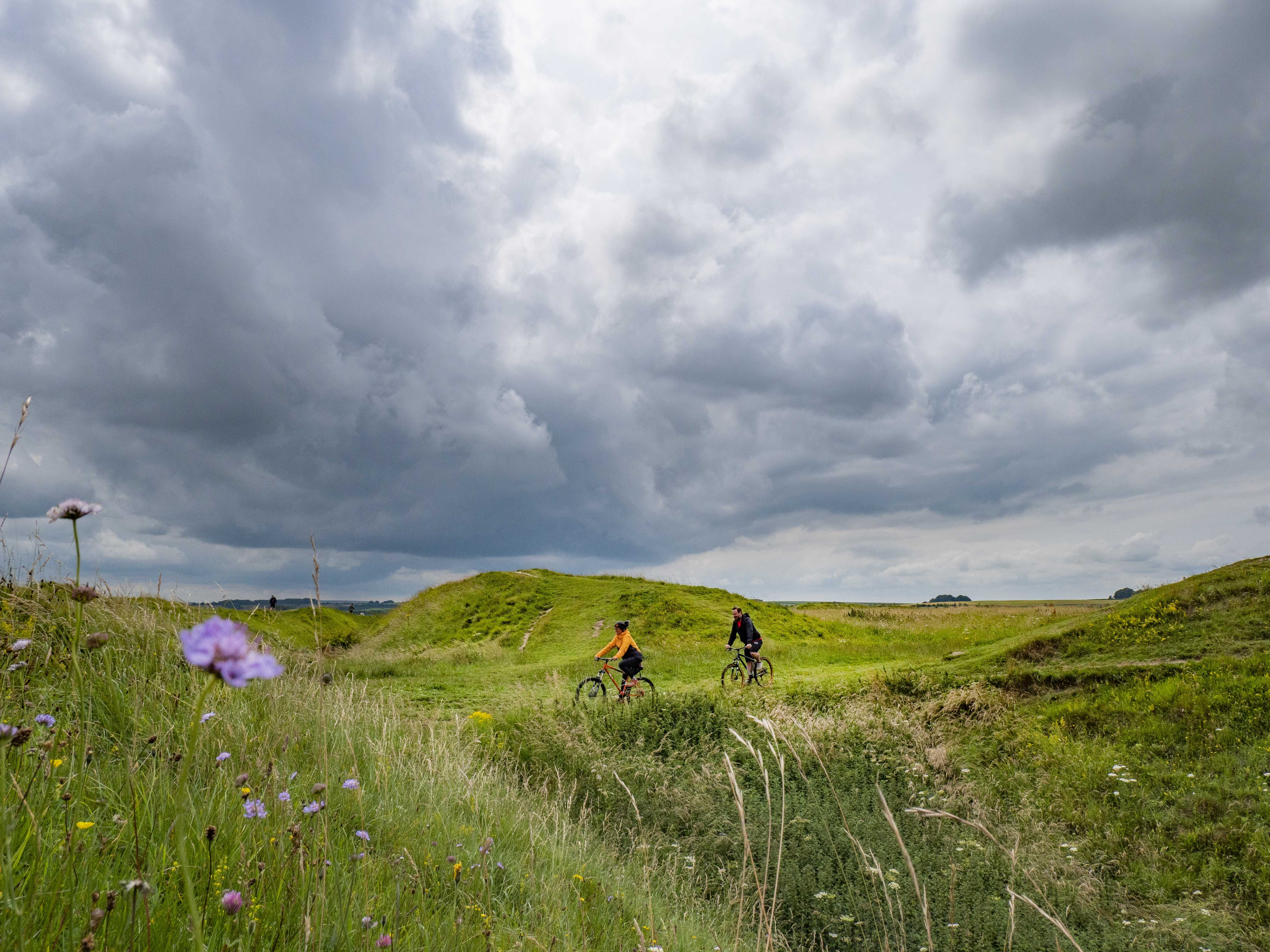 Minister's response: no mention of improved access for cycling
In response, Trudy Harrison (Parliamentary Under-Secretary of State for Environment, Food and Rural Affairs), discussed her own love of hiking, biking and kayaking and praised the work done by Bikeability, plus highlighting the potential role of Active Travel England in promoting access to nature.
She then laid out the government's position that although only 8% of England had a 'right to roam' under the Countryside and Rights of Way Act, this did need to be seen within the context of 140,000 miles of rights of way, plus inland waterways/canals and NCN routes, plus the extension of the National Trails network to include the England Coast Path and Coast to Coast.
Alongside this she mentioned the government's commitment under the Environmental Improvement Plan to ensure that everyone lives within 15 minutes' walk of accessible green space, and funding for improved access under FIPL (Farming in Protected Landscapes) and potential for the Environmental Land Management Scheme (ELMS) to pay farmers for improved access (although we would highlight here that the government has so far stubbornly resisted all proposals for ELMS to fund expansion of the permanent rights of way network rather than permissive access).
It is notable, however, that there was no mention of any commitment to improved access for cycling, horse riding, canoeing etc. and no offer to look again at the timeline for any review of open-access rights as recommended in the Glover review.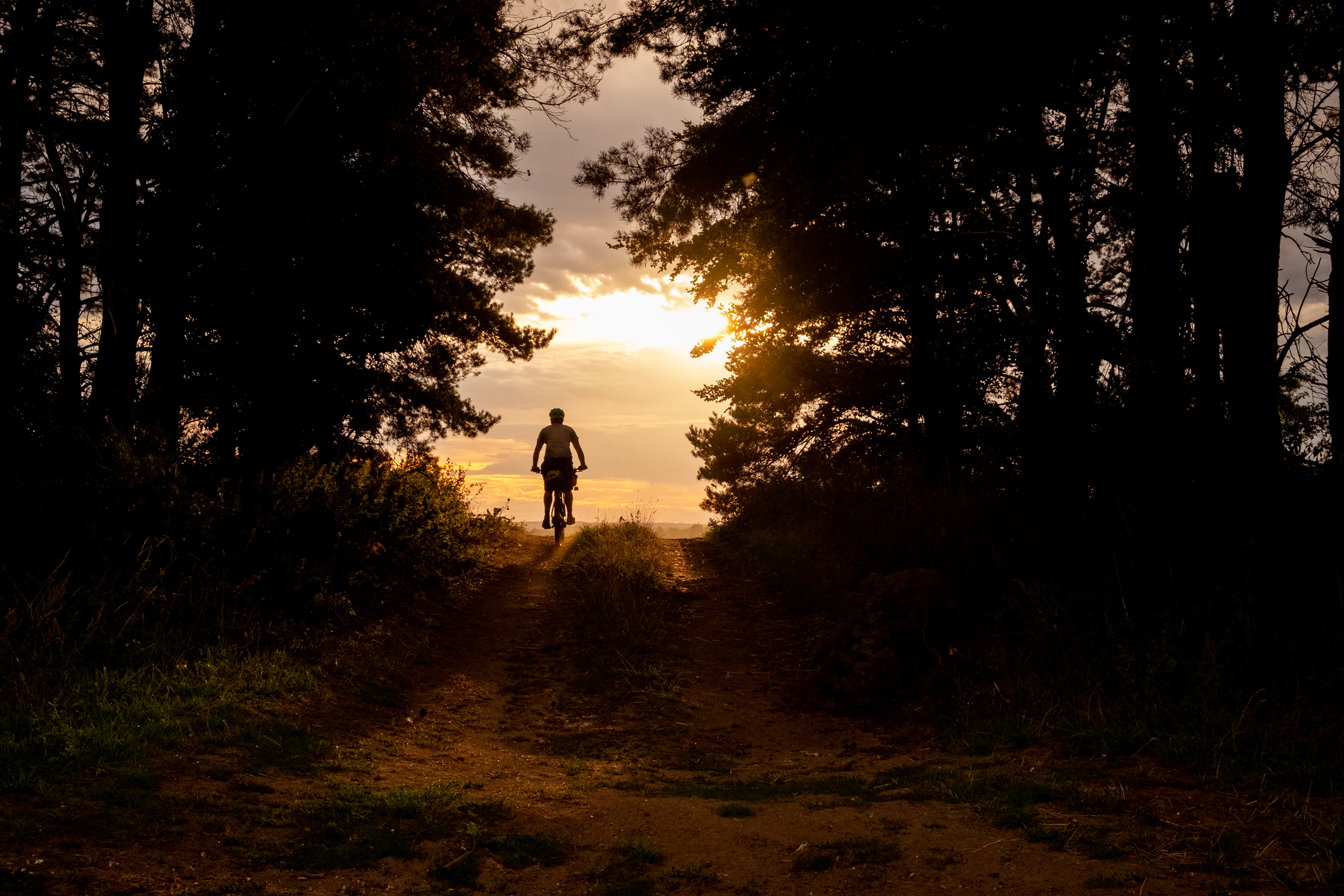 What comes next?
The commitment from the Labour Party is, potentially, a huge breakthrough for the future of access to the countryside, and a presumption in favour of access is something I view very positively - it offers the prospect of a proper balancing act (though regrettably I'm less convinced that some are likely to understand and respect this nuance in the debate, and even less convinced that a utopian desire for unrestricted access is a viable solution given the actions of a minority that does threaten to undermine the principle of respect and retaining space for nature, but perhaps that is a deep-rooted societal problem that could take us decades to rectify).
The challenge for us will be to ensure that whatever does come out of the other side of this process secures improved rights of access for cyclists - both casual/family riders and more enthusiast off-road riders and mountain bikers. That doesn't necessarily mean that bikes (or horses) would be allowed everywhere, but it has to mean that, at the very least, there is fair and equitable access for riders to the thousands of miles of perfectly suitable tracks and paths that cover the land where walkers can roam freely. Everything from moorland access roads to land rover tracks, forest roads and heathland paths, plus of course the many miles of dismantled railway lines that would better connect our towns and villages. This would bring a huge change in the levels of access offered for cycling and other activities in the countryside.
Interesting times ahead.