Don't just tell, show your council where space for social distancing is needed
Share your suggestions on the map
Since we launched our temporary infrastructure campaign six weeks ago, over 11,000 people have used Cycling UK's template letters to contact their councillors and council leaders in England, Scotland and Wales, or their Assembly Member in Northern Ireland.
Throughout the UK, the message has been the same: with social distancing set to be part of our lives for the foreseeable future, people need safe, protected space to walk or cycle safely.
The question shouldn't be whether we do this, but how. Public transport is expected to be operating at around 20% capacity as restrictions are eased, so if people don't feel safe walking or cycling short journeys, many will opt to drive as the alternative, causing further congestion in towns and cities in addition to the environmental impacts of air pollution and carbon emissions.
A collective voice
Whilst we've been mobilising members and supporters to take action, others have pursued complimentary campaigns variously calling for the widening of pavements, pop up cycle lanes, restrictiion of traffic in residential areas to create low traffic neighbourhoods, and for school streets, with those by Living Streets, Pedal on Parliament and Cambridge Cycling Campaign being just three fantastic examples of many.
That collective voice has helped move active travel up the political agenda nationally, but locally it's something of a curates' egg: good in parts. We've been trying to keep track of which local authorities have implemented, or are planning to implement temporary measures on our active travel intervention map. You can zoom in to see whether anything is planned, or happening near you - we haven't captured everything, just changes we know about. 
If you're aware of positive action by your local authority that's not recorded on our map, please tell us.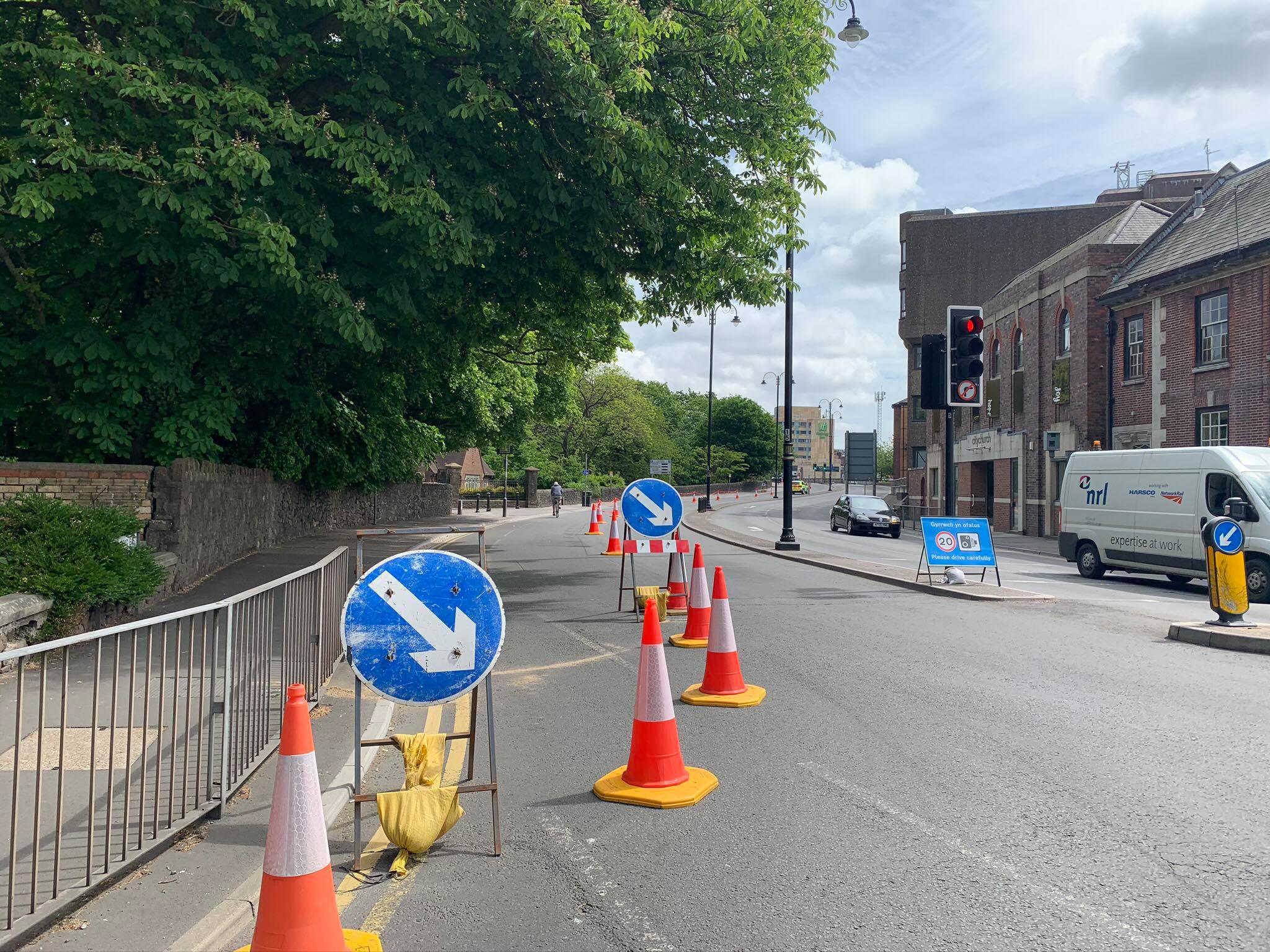 Widen My Path
Until now, we've been asking people to email and ask for temporary infrastructure and intervention measures, inviting them to make suggestions about where these are most needed. That process has however, just become much easier thanks to some amazing work by the people at CycleStreets, who've created a map which allows you to identify which measures are needed in your area and where to enable people to walk and cycle safely as lockdown eases.
CycleStreets have also kindly allowed us to embed Widen My Path on our website, so that after setting your marker on the map, clicking on what's needed and adding your comments, you can then immediately use our editable template email to let your council know you've done it, with a link to Widen My Path. Telling them you've done it reduces the risk that great suggestions go onto a map which the council don't look at, or consider.
Widen My Path is really easy to use, and allows you to 'agree' with other suggestions you think are good, giving councils a quick overview of which measures have public support. Some councils already have interactive maps or engagement tools on their websites, many via Commonplace, which also enable people to comment on what's needed and where. Widen My Path can be used throughout the UK, whether or not your local authority has any other engagement tool, and using this via our website allows you to simultaneously contact your local authority directly.
Window of opportunity
Council leaders and councillors have all received letters explaining why enabling active travel is even more important as we navigate our way out of the coronavirus crisis than it was before, because people need to socially distance whilst commuting, travelling to the shops, and as restrictions on movement are relaxed. They're hearing about levels of cycling doubling, and though schemes, criteria, amounts and detail vary, the overall message from Governments in England, Scotland and Wales is that they're expecting local authorities to rapidly install temporary infrastructure measures, with funding being made available for them to do this. That messaging is replicated in Northern Ireland, save that it's the Department for Infrastructure rather than local authorities that is responsible for delivery.   
Frustratingly, too many local authorities aren't acting quickly enough, with one explanation for this being that they don't know what's needed and where, and need to consult. Involving communities and seeking people's views is really important, but there's a small window of opportunity here for local authorities to transform the way they think about the movement of people and the urban realm, and to put public health at the heart of their transport policies and planning.
That's why we need you, and people you know to use Widen My Path to highlight where you and your family need space for distancing, and then let your council know.
Safer routes to school
If you've already written to your council using our action you can still use Widen My Path and update them so they have the additional information. But we also need local authorities to hear from a wider group of people. That's why last week we created a separate template email specifically for parents or carers concerned about their children's journeys to and from school as some year groups in England are back at school, and plans for return are formulated elsewhere.
If you're concerned about social distancing on the school run and want school streets and protected space that would enable you or your child to make an active travel choice, you can use our online template to write to your council on that specific issue.
Even if you don't have a child in that position, you may have a friend, neighbour or relative in that situation, so please share this action with them so they have a chance to say why safer routes to school with separated space for walking and cycling is so important.
Keeping active travel on the agenda
Councils have heard from many of our members and supporters in recent weeks, but it's even better if they hear from people they don't normally hear from on matters concerning cycling and walking. Widen My Path is an ideal tool to make that happen, so please share it with your friends and family, and urge them to engage, letting the council know what they'd like to see in their neighbourhood.
Councils have a golden opportunity to do things differently, and put in temporary measures quickly to enable active travel. Please help us make sure yours doesn't let it slip through their fingers by sharing your ideas with them via Widen My Path and contacting your council, and if you've already done all of that, by sharing those links with friends, family, work colleagues and contacts.
Cycling as a means of transport and for day to day journeys has never before had the publicity its had in recent weeks. Let's make sure it doesn't fall down your council's agenda.