Cycling pilgrimages in the UK
Thursday, 21 January 2021
Cycle touring, with its chances to interact with people and nature, but also for mental time and space to think things over as you pedal along, is the perfect pilgrimage tool. But what makes a 'tour' into a 'pilgrimage'?
The key factor is probably some degree of self-reassessment as part of the experience. This typically comes through a connection with events and people bigger than you, and the idea of coming out changed at the end, and we don't just mean sunburnt. In short, a journey of the self, not the selfie.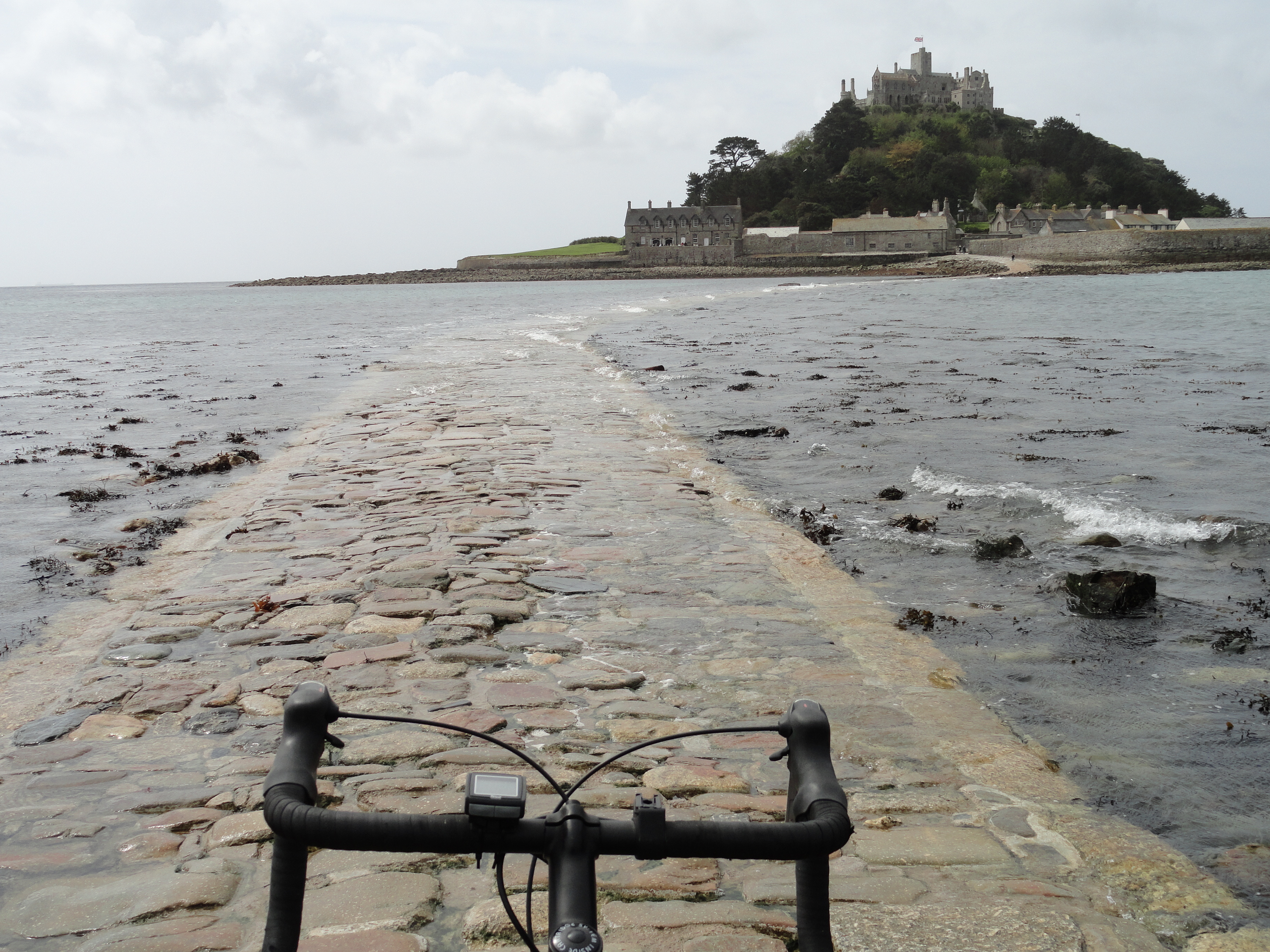 Pilgrimages are rooted in religion of course, notably those in medieval Christianity. But in our more fragmented age, a wider range of thought is embraced. So, while the way of St Hild in North Yorkshire commemorates a 7th-century spiritual superwoman, it ends in the 'Goth Capital' of Whitby. While the 500-mile Mary and Michael Way from Cornwall to Norfolk takes in countless churches dedicated to those saints, it also connects sites of pagan and New Age significance, such as Glastonbury Tor and Avebury.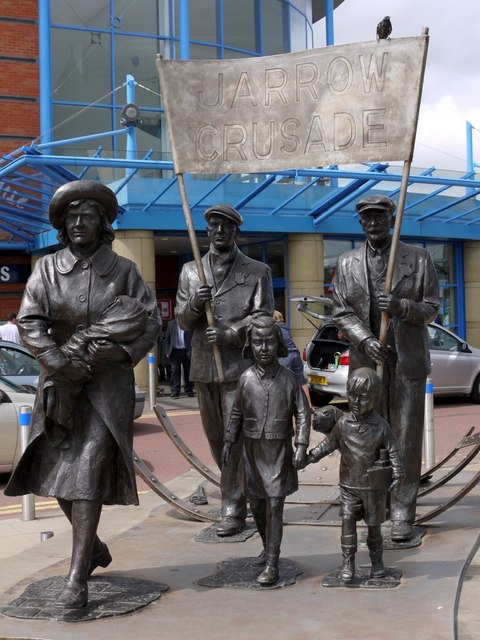 And many journeys with no religious angle qualify as pilgrimages, if their cause goes genuinely to the heart. Social justice, perhaps: retracing the Jarrow Marchers' route, and their ultimate heroic failure. Or music: the Elgar Trail, following the composer's inspirational routes as he explored country lanes on his Sunbeam bicycle 'Mr Phoebus'. Or literature: the psychogeography of poet Philip Larkin's Hull and environs. Or identity: the Halifax mansion of LGBT figurehead Anne Lister – cycling up the cobbles of nearby Shibden Wall may be your own type of struggle against the odds.
Pilgrimages were a big deal in the Middle Ages. Bigger, indeed than life and death, because a good one could earn you eternal life. Ordinary people flocked to shrines at holy sites such as Walsingham in Norfolk, or Holywell in North Wales, or Canterbury, as celebrated in Geoffrey Chaucer's medieval story-telling compilation hit Tales of Caunterburye. (It was left unfinished at his death, so sadly it never featured The Cyclist's Tale.)
In Islam, of course, the hajj to Mecca is still central. But in post-Enlightenment Christianity, pilgrimages faded in popularity. By the 1980s, the most famous Catholic pilgrimage of them all – the Way of St James, to Santiago de Compostela in Spain – was only attracting a few hundred adherents a year.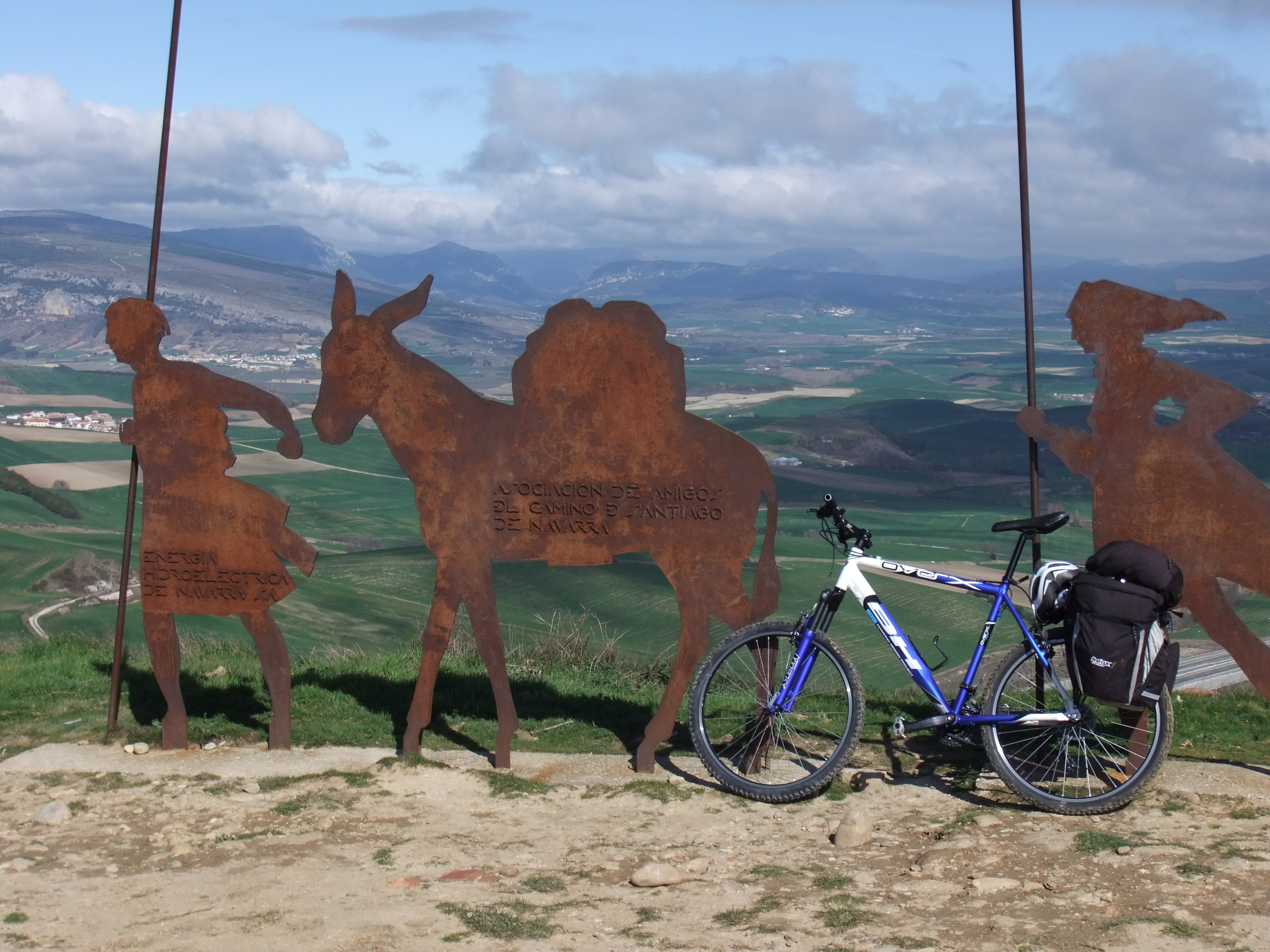 But with the advent of the 21st century's emphasis on personal identity and self-discovery, something remarkable happened. The Camino de Santiago became hugely popular again, as travellers yearned for a trip that held more meaning than a stag weekend or beach holiday. Now, over 300,000 people do it every year, across the spectrum from the devoutly religious to those merely meditating on, you know, life, funny isn't it. And 25,000 of them do it by bike, turning a two-month footslog into a more manageable fortnight's ride.
Until Henry VIII broke away from Rome, Britain was networked by pilgrimage routes, some linking to the Camino. Now many of them are being rediscovered and repopularised, with accommodation options gradually being set up to enable walkers to retrace the steps of those looking for insight into their lives. The British Pilgrimage website lists dozens of them all round the country.
But there's a catch. Pilgrims went on foot: most of the routes are footpaths, unsuitable or impossible for cycling. However, the destinations, stories and experiences make many of the routes irresistible. So we've come up with cyclable versions of some of the most compelling pilgrimages.
The following examples from around Britain offer a mix of trips achievable in a weekend, week, or month. As a rule of thumb, reckon on cycling about 40 miles a day on a pilgrimage. That leaves plenty of time to explore the remarkable churches, cathedrals, villages, towns and sights en route: it's better to travel thoughtfully than to arrive.
Like the Camino, these aren't 'tasks to be accomplished', or boxes to be ticked quickly off. The scenery, the architecture, the cafe stops, the accommodation, are all part of the enjoyment. But the stories behind the routes are what make them special, and the personal meaning you discover in them as you go.
Because, however ancient or culturally distant-feeling the routes, there are always parallels and relevance to us, personally, today. Such as in the Peaks Pilgrimage to the village of Eyam, whose voluntary self-isolation in 1665–66 sacrificed hundreds of villagers' lives to stop the further spread of plague.
We ignore the lessons of history, the collective contributions of others, at our peril. Learning, developing, becoming better people, is what travel is all about.
Whatever your sort of cycling pilgrimage, we hope you find enlightenment and wisdom. As they say in Spain, ¡buen camino!
Seven top cycling pilgrimage routes:
In a weekend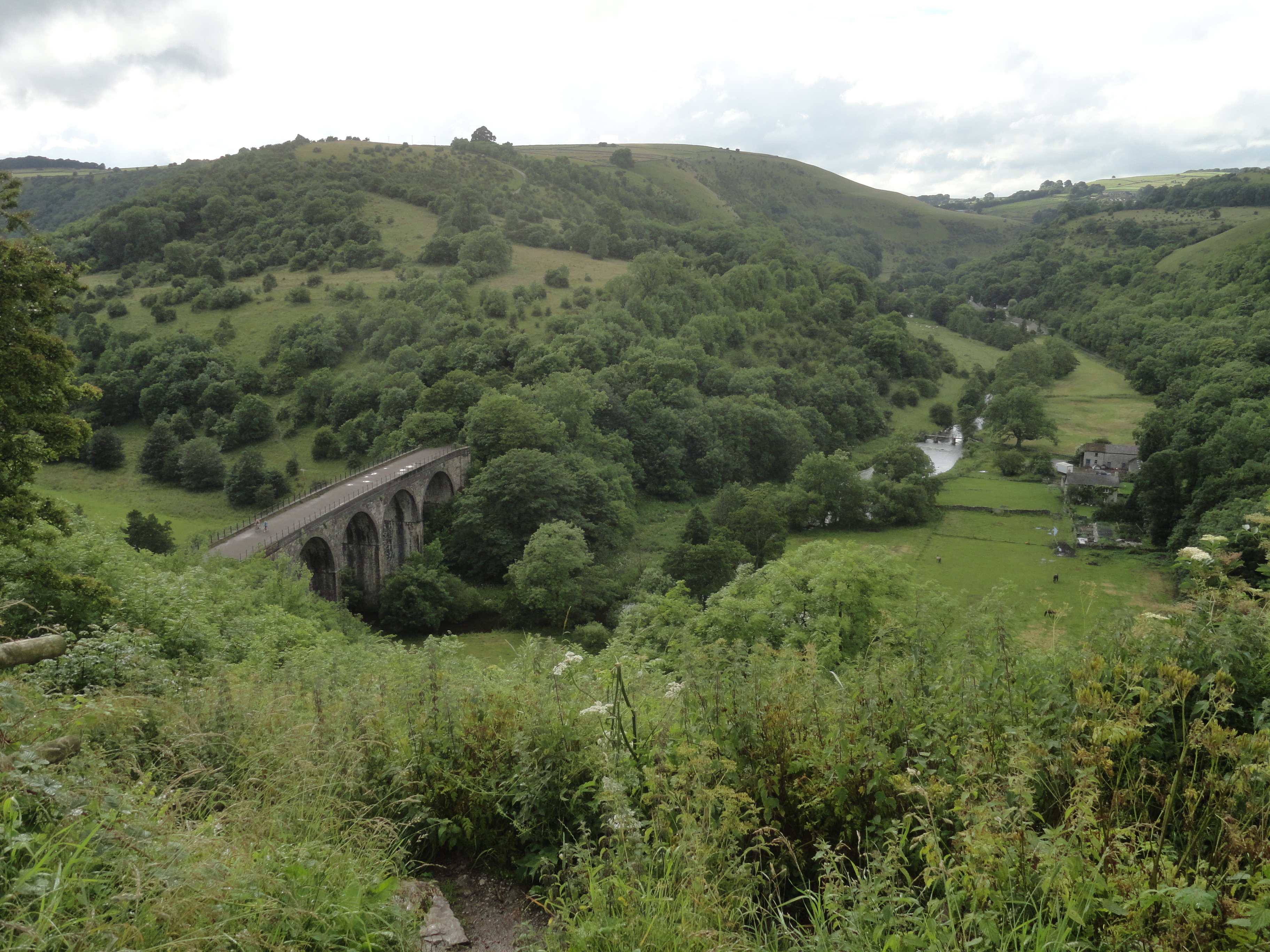 Fabulously scenic little tour of the Peak District, with picture-postcard villages, cosy cafes and perfect pubs, finishing at the 1660s plague village that self-isolated its way into history. Our longer bike version becomes a two-day loop. starting from fine Buxton, for train access. It takes in three of Britain's most picturesque railtrails, so a hybrid, MTB or robust tourer is handy. The trails are welcome relief from the Peaks' hills, which can be steep – but the views more than compensate.
Route: (Buxton – Longnor – Hulme End – Manifold Trail – Waterhouses –) Ilam – Fenny Bentley – (Tissington Trail –) Hartington – (Parsley Hay –) Monyash – Over Haddon – Bakewell – Edensor – Baslow – Curbar – Grindleford – Eyam (– Foolow – Gt Longstone – Monsal Trail – Buxton)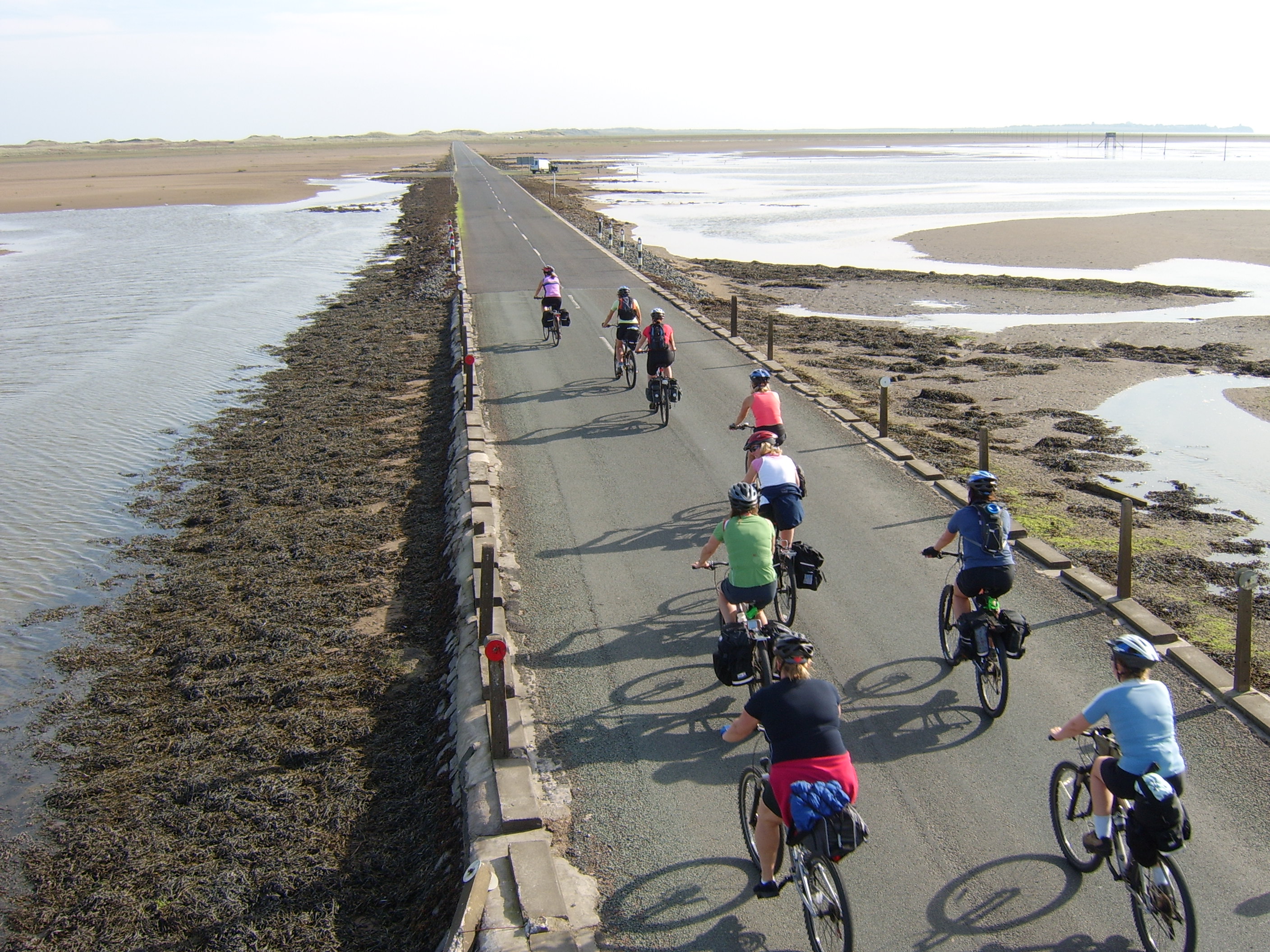 The great 7th-century Northumbrian monk was the most important saint in medieval England. This trail takes you from his birthplace (handily accessible by the recently restored train line from Edinburgh), through the timeless little towns of the beautiful, unsung Borders, to Holy Island, where he was bishop. It's reached by one of Britain's most extraordinary sights: a causeway, inundated by the tide twice a day. Time it right and you can emulate the miraculous by 'cycling on water' as it laps in at the safety of the mainland side. Don't time it wrong.
Route: Melrose – Crailing – Morebattle – Kirk Yetholm – Kirknewton – Wooler – Belford – NCN1 – Holy Is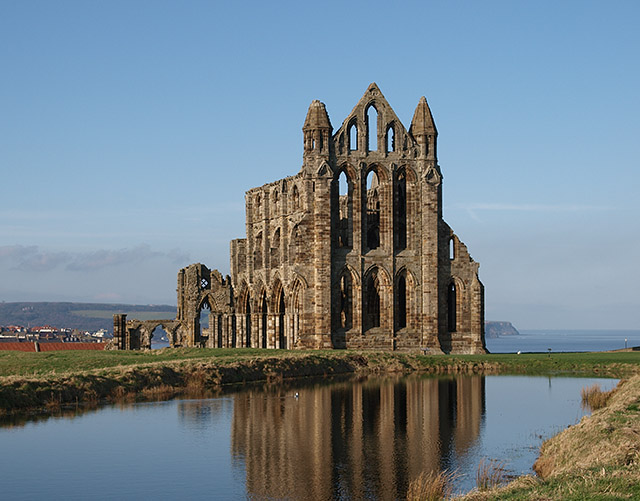 Opening in 2020, this coastal route celebrates the life and locations of superwoman St Hilda, 7th-century peacemaker, leader and princess. It culminates at the amazing ruined abbey with Britain's goth capital, and the country's most renowned fish and chips. On the way you enjoy Middlesbrough's remarkable Transporter Bridge; Staithes, a Cornwall-like artists' fishing village; and wonderful (and hilly) North York Moors scenery along the Esk. National Cycle Route 1 goes AWOL between Staithes and Whitby; the busy, nasty, main road goes direct, though pilgrim cyclists may prefer the long roundabout back road detour via Danby.
Route: Hartlepool – Transporter Bridge – NCN1, Saltburn – Staithes (– Runswick Bay) (or, longer,  – Danby – NCN 168) – Whitby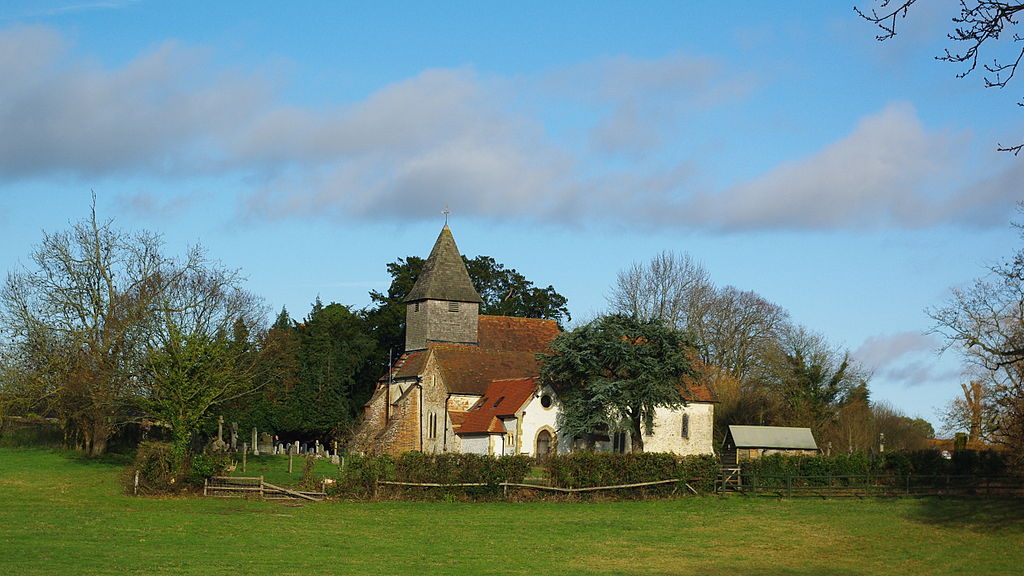 The authentic traditional British leg of the Camino de Santiago, from the centre of the Middle Ages' St James cult, to the port which ferried walkers to Spain. Modern-day Reading and Southampton (with its Holy Water Conduit), easy by rail, bookend the trip, and in between are gorgeously beautiful villages and back lanes. Highlights include the views from Silchester Roman Fort, and the ancient capital of Winchester. If you are continuing to Spain, there's no ferry these days from Southampton – you'll have to train it to Portsmouth or Plymouth.
Route: Reading – NCN4 – Silchester – Bramley – Monk Sherborne – Dummer – Preston Candover – Upper Wield – Alresford – Winchester – NCN23 – Southampton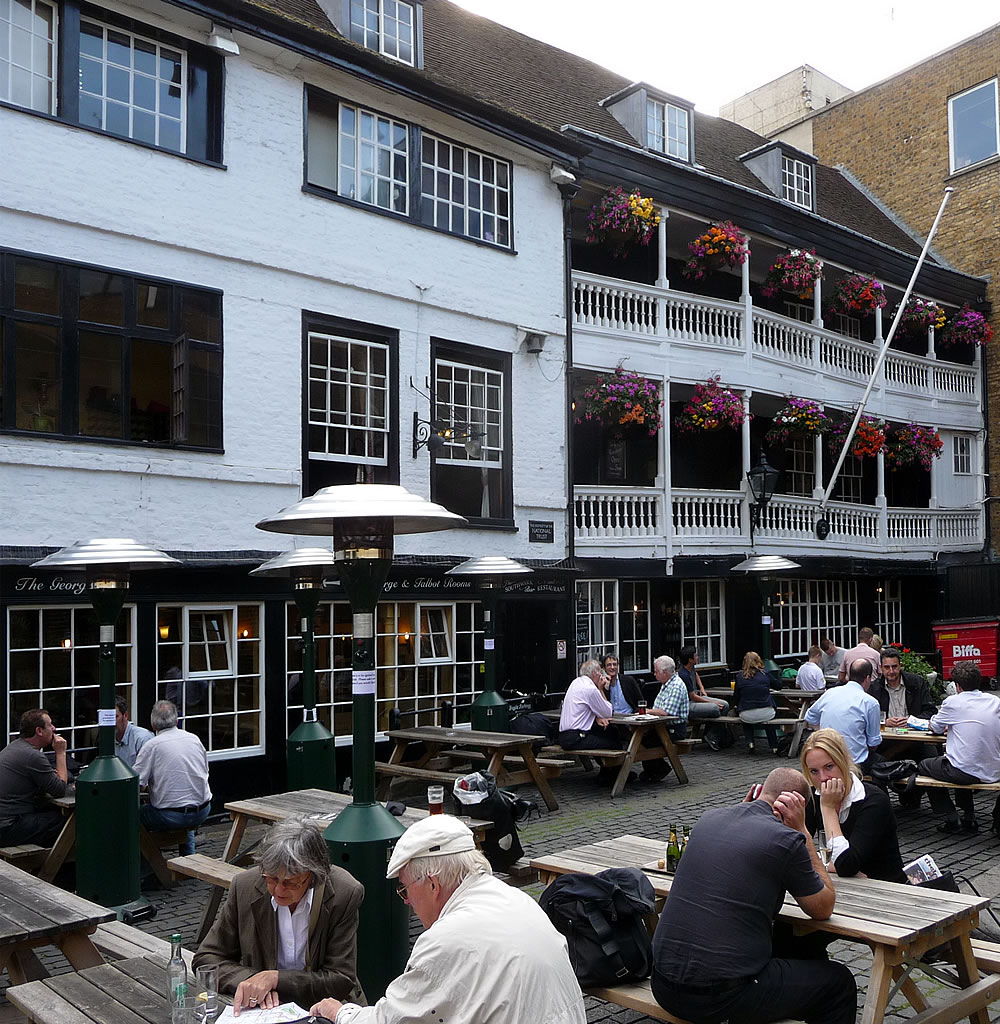 The traditional pilgrimage to the shrine of Thomas Becket in the mighty cathedral, as featured in Canterbury Tales. Those pilgrims started convivially at the Tabard Inn in Southwark – long since demolished, but the neighbouring galleried George Inn gives the feel of how it was. The route they took is now the A2: cyclable, but unsuitable for quiet meditation. However, Quietway 1 goes to fabulous Greenwich, from where NCN Route 1 gets you to Canterbury much more peacefully and picturesquely, via Gravesend and Whitstable, though garden-of-England scenery.
Route: George Inn, Southwark – Quietway 1 – Greenwich – NCN1 – Canterbury
In a long weekend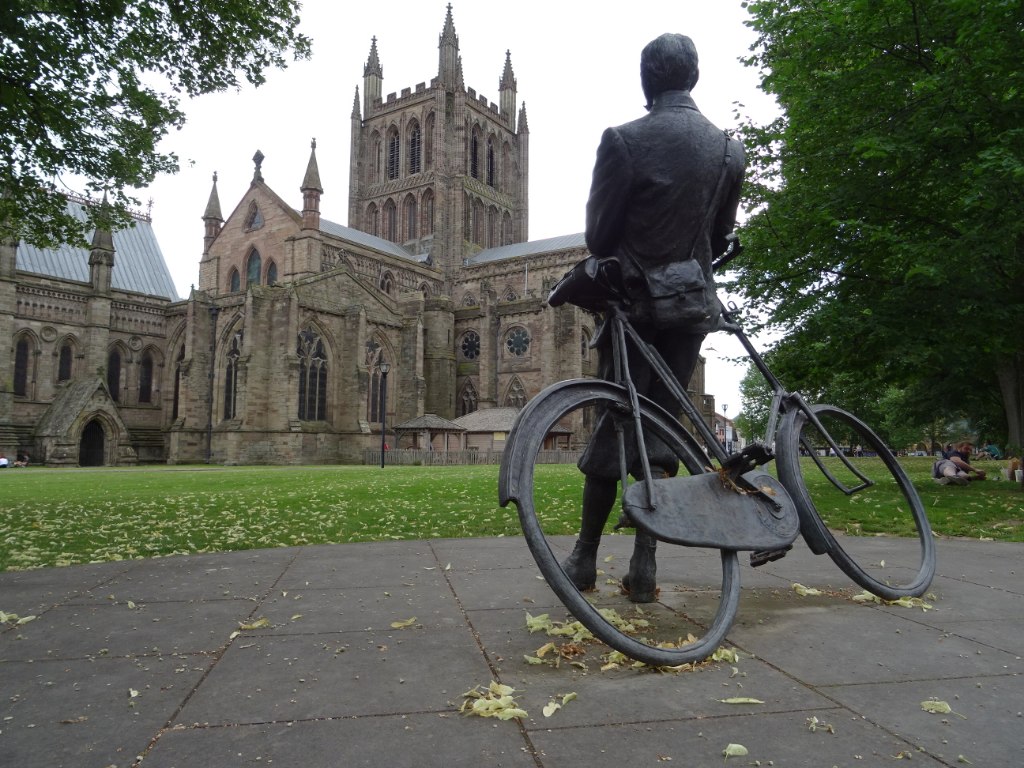 In 1290, Welsh outlaw William Cragh was hanged – then, perhaps thanks to St Thomas of Hereford, came back to life. To give thanks, the reformed Cragh et al walked to Hereford. The revitalised route takes in castles, cathedrals and dramatic Marches scenery. It's meant as a series of walks linked by car journeys, rather than a conventional pilgrimage; our bike version takes in magnificent Welsh mountains and luscious border scenery, and ends in the cathedral city of Hereford, with straightforward train access to either end.
Route: Swansea – NCN4 – Margam – Ewenny – NCN88 – Llancarfan – St Fagans – Caerphilly – Newport – NCN49, 423 – Usk – Raglan – NCN423, 42 – Abergavenny – Partrishow – Longtown – NCN46 – Kilpeck – Hereford
In a week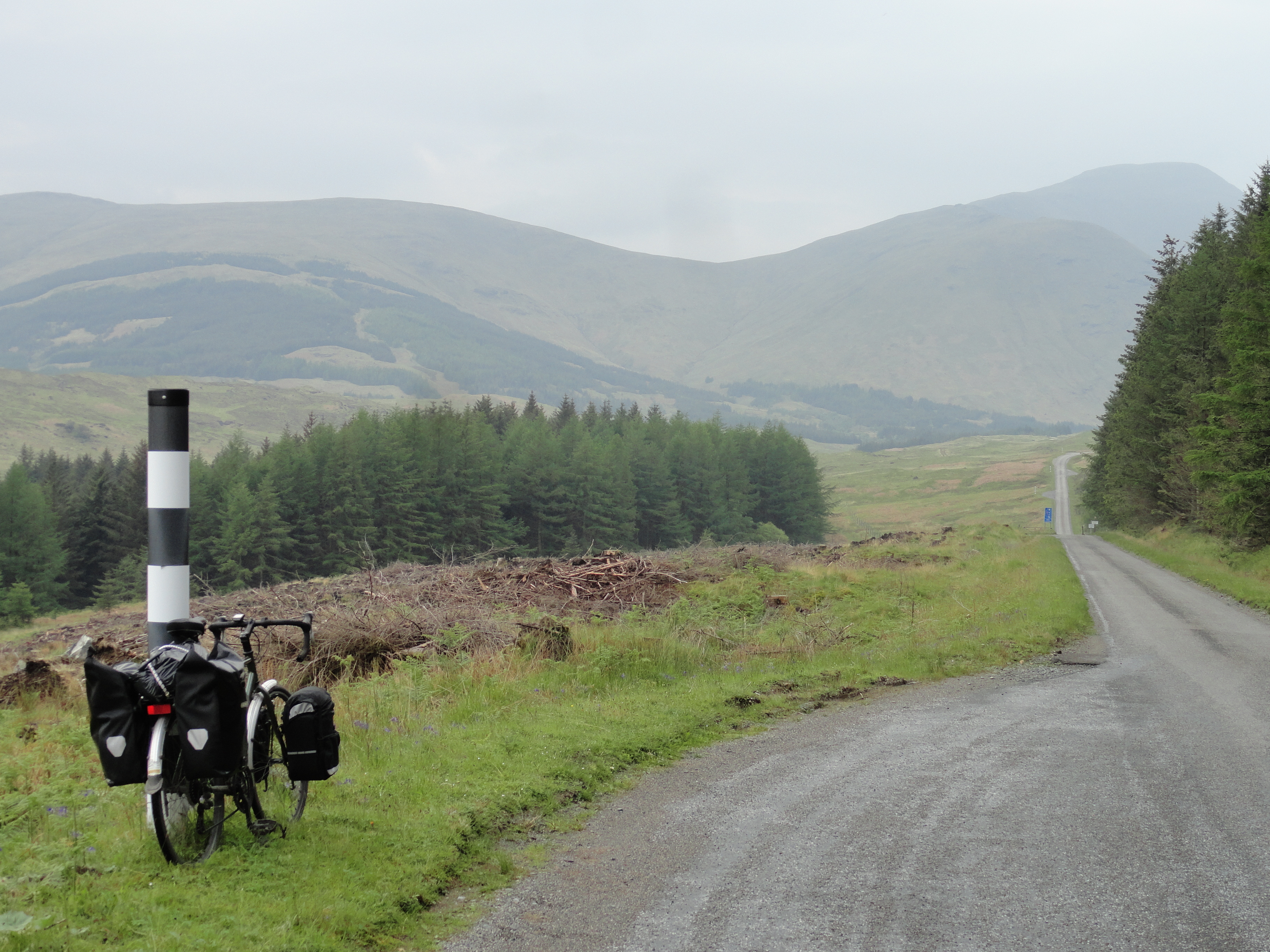 An adventurous odyssey of the ages, with endless stunning scenery, almost all on quiet roads or trails. The middle section round magnificent Loch Lyon has 15 miles or so of track (decent but some fords), followed by a tarmac but worn reservoir road (banned to cars), so sturdy bikes are vital. Remote, mystic Iona is the awesome start; what follows is a parade of wild coasts, untamed nature, mountains, lochs, glens and moors. Enjoy historic Perth and revitalised Dundee, then ride across the Tay and through calm woods to the Oxbridge-like gem of St Andrews.
Route: Iona – Oban – NCN78 – Taynuilt – Lochawe –  Bridge of Orchy – Loch Lyon (track, c15 miles) – Killin – Ardtainaig – Glen Quaich – Glen Almond – Perth – NCN77 – Dundee – NCN1 – St Andrews